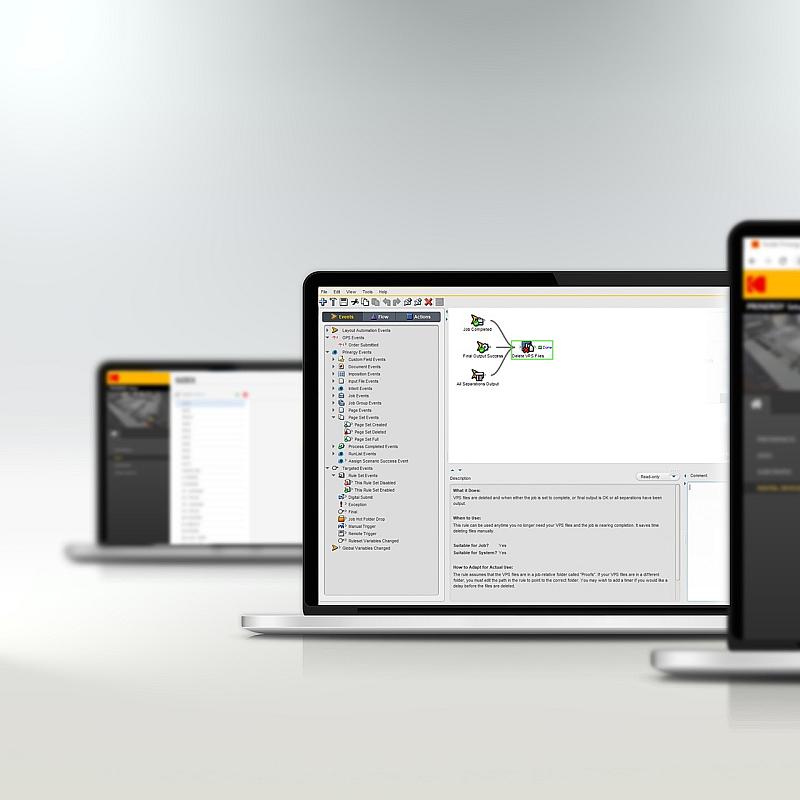 Level Up Productivity
PRINERGY 10.0 – NOW AVAILABLE!
Printers around the world can now automate to a higher degree with the launch of PRINERGY version 10.0. Here are 10 reasons this upgrade will improve your workflow and your profitability.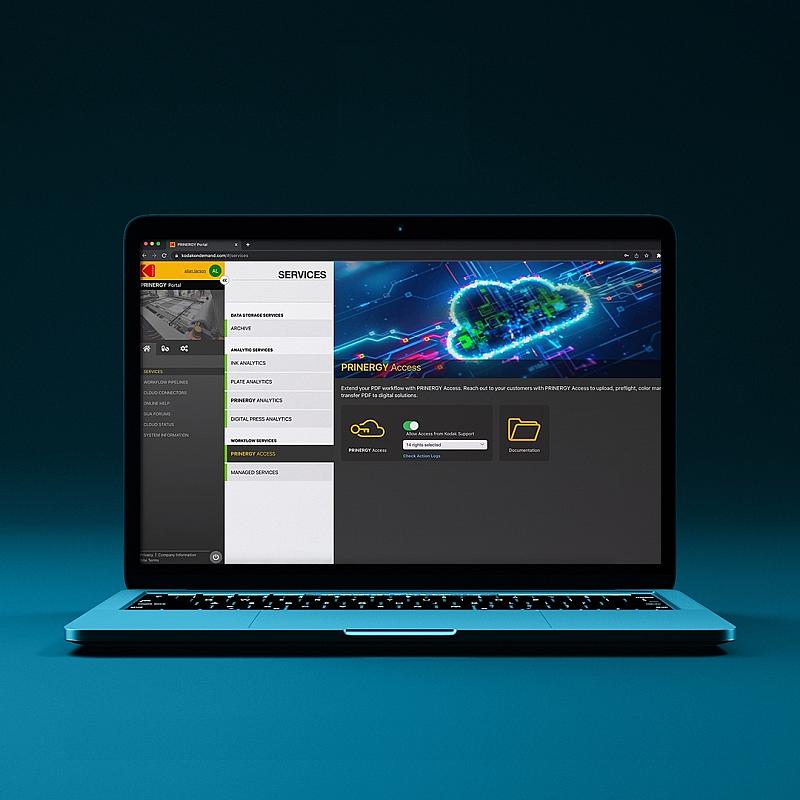 NEW! Cloud-based SaaS Solution
PRINERGY Access
Kodak has expanded it's PRINERGY cloud-based offerings to include an innovative Software as a Service (SaaS) solution that automates file preparation, routing and storage from anywhere, all through a web browser.
Simplified. Secure. Smart.
The PRINERGY Platform is your universal smart factory software, solely managed by Kodak. It's fully integrated, scalable, and powered by arguably the safest, most reliable cloud platform in the world, Microsoft Azure.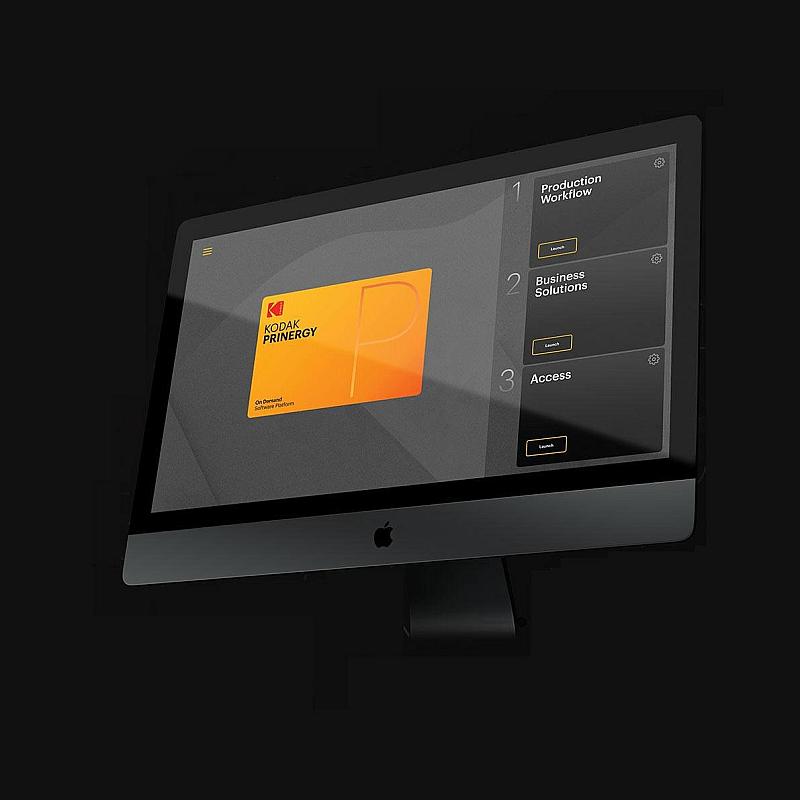 The PRINERGY Platform
Designed to control your entire workflow from first concept to final product. PRINERGY Connect Workflow, Business Solutions and supporting applications create a powerful solution that delivers, complete, industry-first end-to-end automation.
A Platform for Growth
The KODAK PRINERGY Platform grows with you. Work entirely in the cloud or choose a hybrid – either way we have options for today that can scale to your tomorrow.
Automation
Reduce manual touchpoints and increase productivity while mitigating risk
Integration
Enable better use of your data by optimizing integration with all presses, MIS/ERP systems and software applications
Efficiencies
Maximize ink usage, improve quality, reduce waste and maintain consistent, accurate color across digital and traditional press rooms
Security
Protect your organization from the increasing threat of cyber attacks - backed by Microsoft Azure
Intelligence
Bridge gaps, identify hidden inefficiencies and leverage opportunities for sustainable growth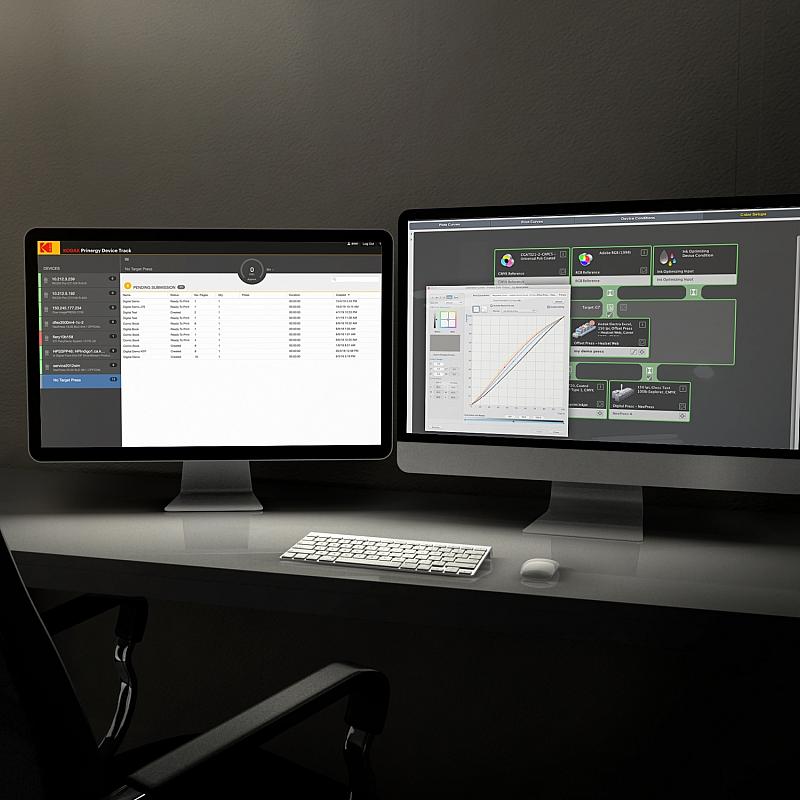 PRINERGY Production Workflow Solutions
Our leading production workflow software is unrivaled with the broadest range of connectivity and the highest performance, flexibility and scalability in the market.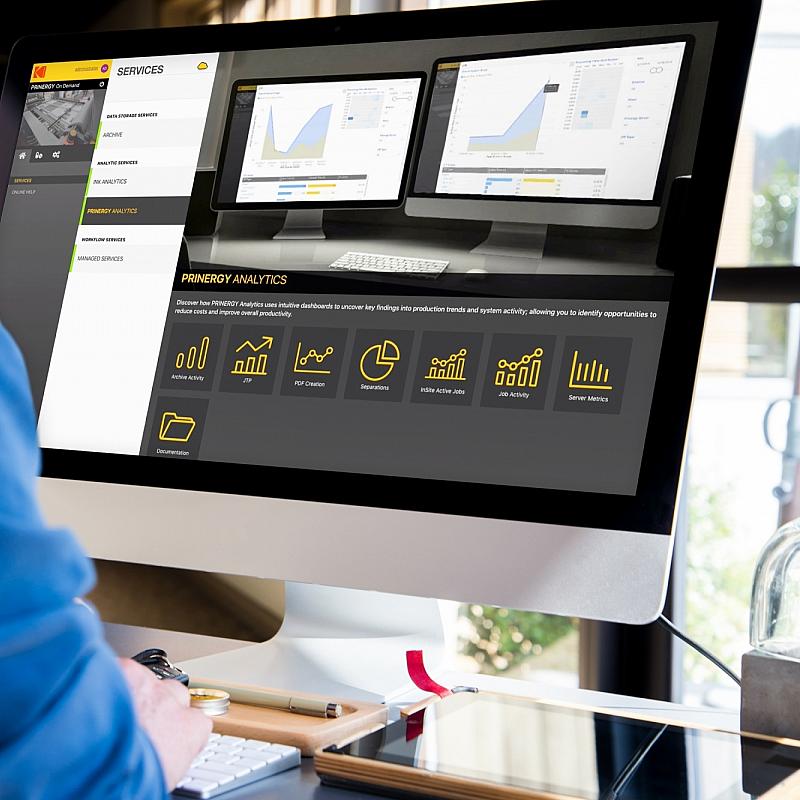 Cloud-based Solution
PRINERGY Business Solutions
KODAK PRINERGY Business Solutions end-to-end software is the print industry's first and only fully integrated business software without the complexity, finger pointing and hidden costs.
The lighthouse of your business: Smart analytics to guide you forward
How integrating your print and business processes can unlock new opportunities for growth
You know what works for your business, what doesn't, and how to keep things running smoothly. But with analytics and artificial intelligence (AI) lighting your way, you'll be able to:
improve forecasting for sales and cash flow
make real-time scheduling and resource adjustments
understand which jobs are the most profitable (or problematic), and much more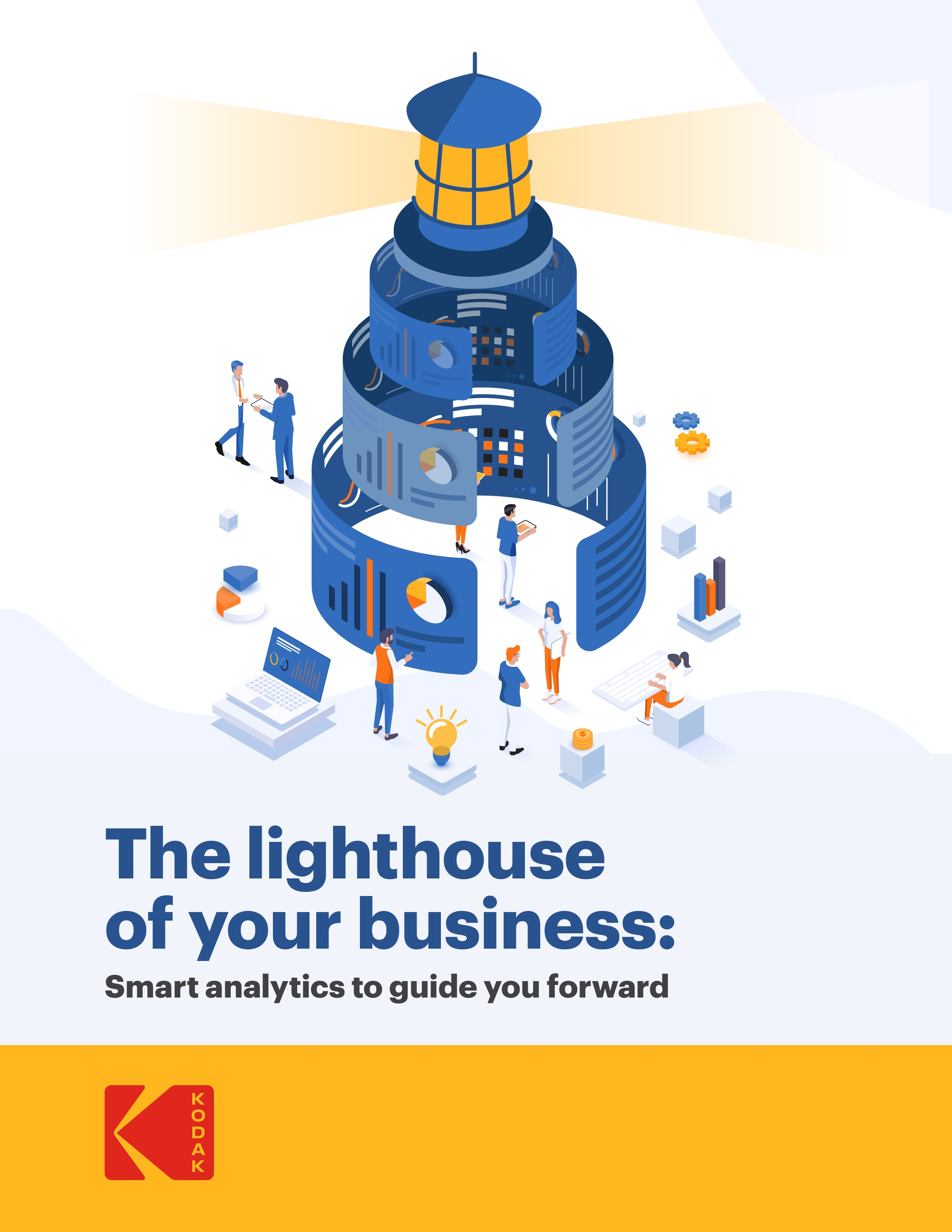 What's Happening with PRINERGY
PRINERGY 10 Now Available!
Safeguard your business and keep it running at peak performance by upgrading to PRINERGY 10.
PRINERGY EVO 9.0 now available!
To keep your business running optimally and securely, we recommend PRINERGY EVO Software licensed users upgrade to version 9.0.

PRINERGY 8.x EOSL Announcement
PRINERGY 8.x, some supporting software versions and Windows 2012/2012 R2, will hit End of Service Life on October 1. 2023. Customers running an EOSL offering should move to a supported product as indicated in the announcement.