KODAK Printed Circuit Board Products
Kodak invented the nucleated emulsion technology that has proven effective and valuable in PCB manufacturing today. With films and processing chemicals designed specifically for the electronics industry, we're dedicated to making imaging easier, faster and more cost effective for our customers.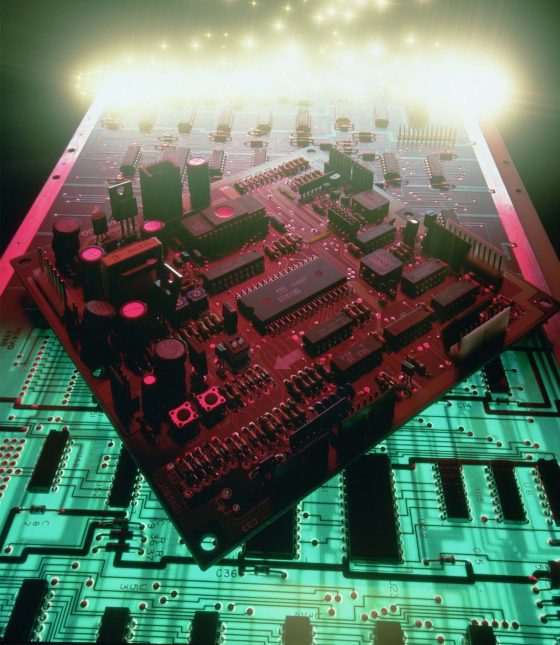 Photoplotter Films
With hardline-edge quality, superior dimensional stability, and excellent durability, we are dedicated to making imaging easier, more useful, faster, and more cost effective for our customers.
Kodak photoplotter films use the latest Integrated Booster Technology, pioneered by Kodak to opt for the most efficient and user-friendly process. We specifically designed it for PCB phototool creation, making it ready to use right out of the box.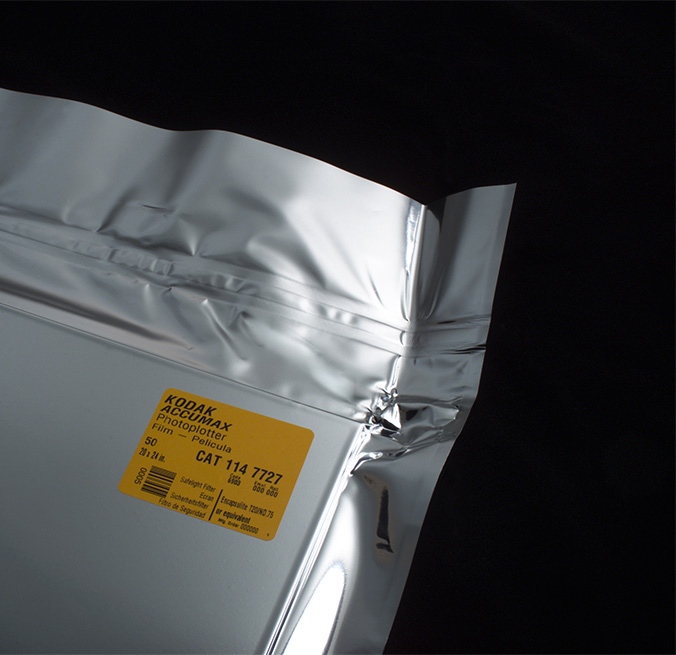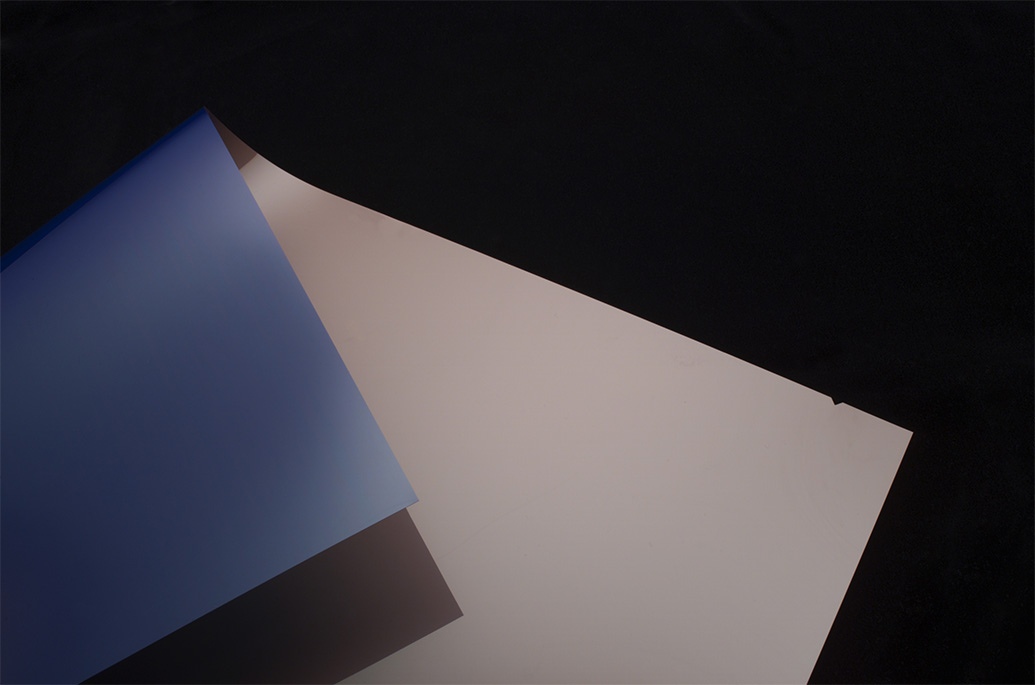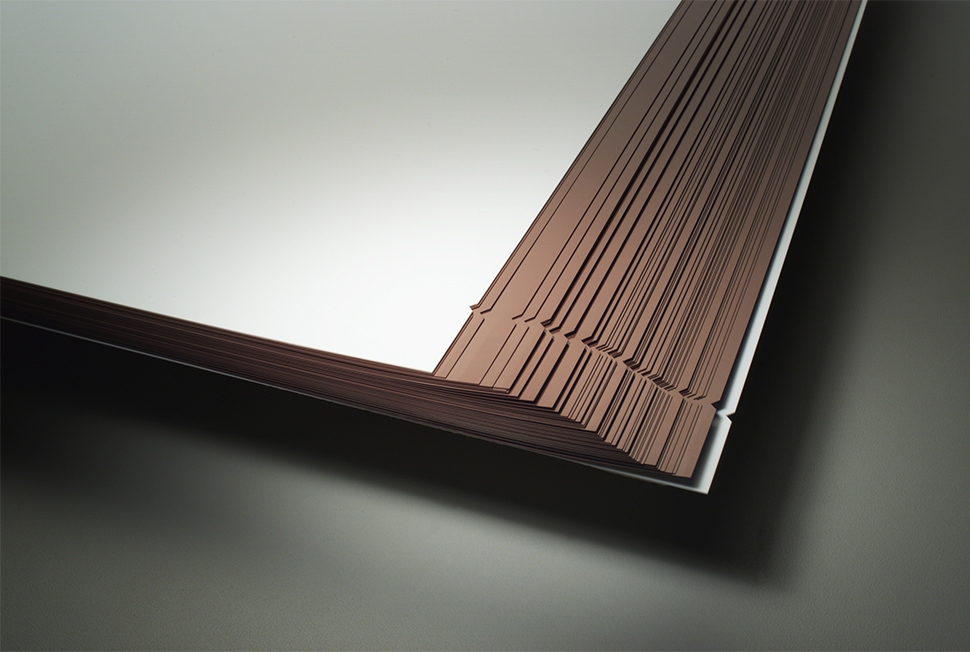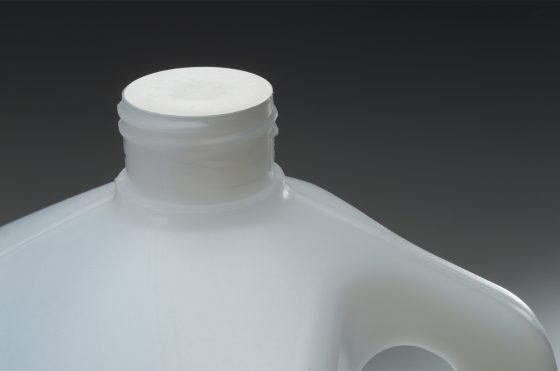 Photoprocessing Chemicals
Processing is crucial in the production of high-quality phototools. That's why KODAK Processing Chemicals have been specifically developed and manufactured to meet the most demanding PCB requirements. Our chemicals have date stamps to ensure freshness; color coded caps and labels for easy identification; and safety seals on bottle tops to deter from tampering.
Certificate of Conformance (PDF)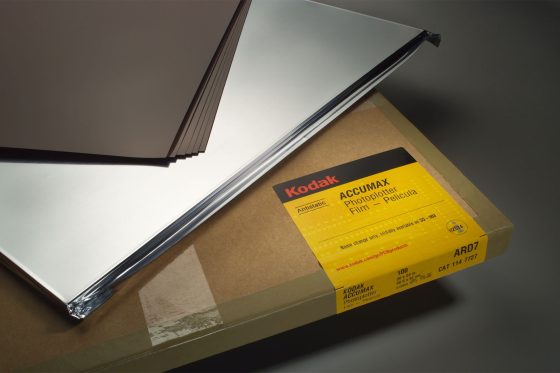 Custom Packaging
KODAK Printed Circuit Board Film Products feature packaging specifically designed to help you maintain cleaner, more efficient work processes in your cleanroom environment.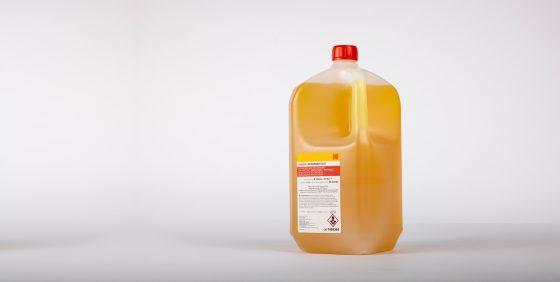 Packaging for Chemicals
PCB Chemicals are packaged in 5-liter bottles that are induction-sealed to guard against leakage and keep our chemicals fresh. Easy to lift and easy to pour, Kodak's chemical bottles can be quickly cleaned before being brought into your cleanroom. Additionally, our bottles are batch-coded and date-stamped for quality control tracking.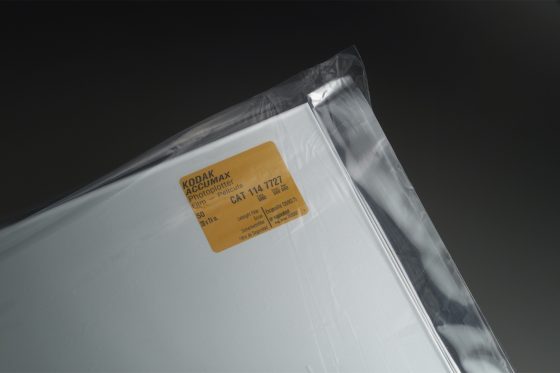 Packaging for Films
Between your film storage area and your cleanroom, packaging components are often left behind as they become unnecessary. For our products, only the foil bag containing the film arrives in your cleanroom. Right up to the moment a sheet of PCB Film enters your cleanroom, its integrity, freshness, and cleanliness have been carefully and rigorously protected.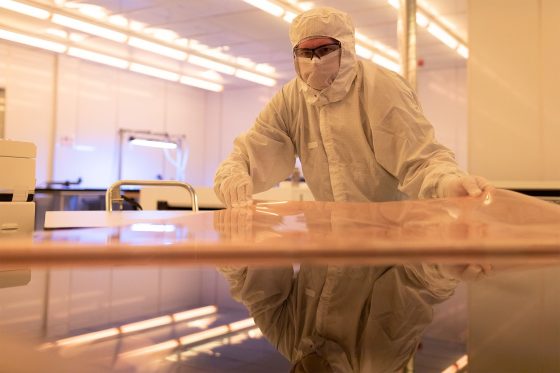 Packaging Options
Two 50-sheet bags in a 100-sheet box to minimize operator handling and increase ease of use
Clear plastic sleeve over foil bag to protect from dust
Durable foil bag for abrasion protection and longer shelf life
Comprehensive bag label for traceability and quality control
Easy identification of emulsion side
Contact Us
Contact us to get in touch with a Kodak sales representative.