Print Perspectives
PRINERGY Workflow has many different facets
Well-founded and practical: Kodak's 2022 European GUA Conference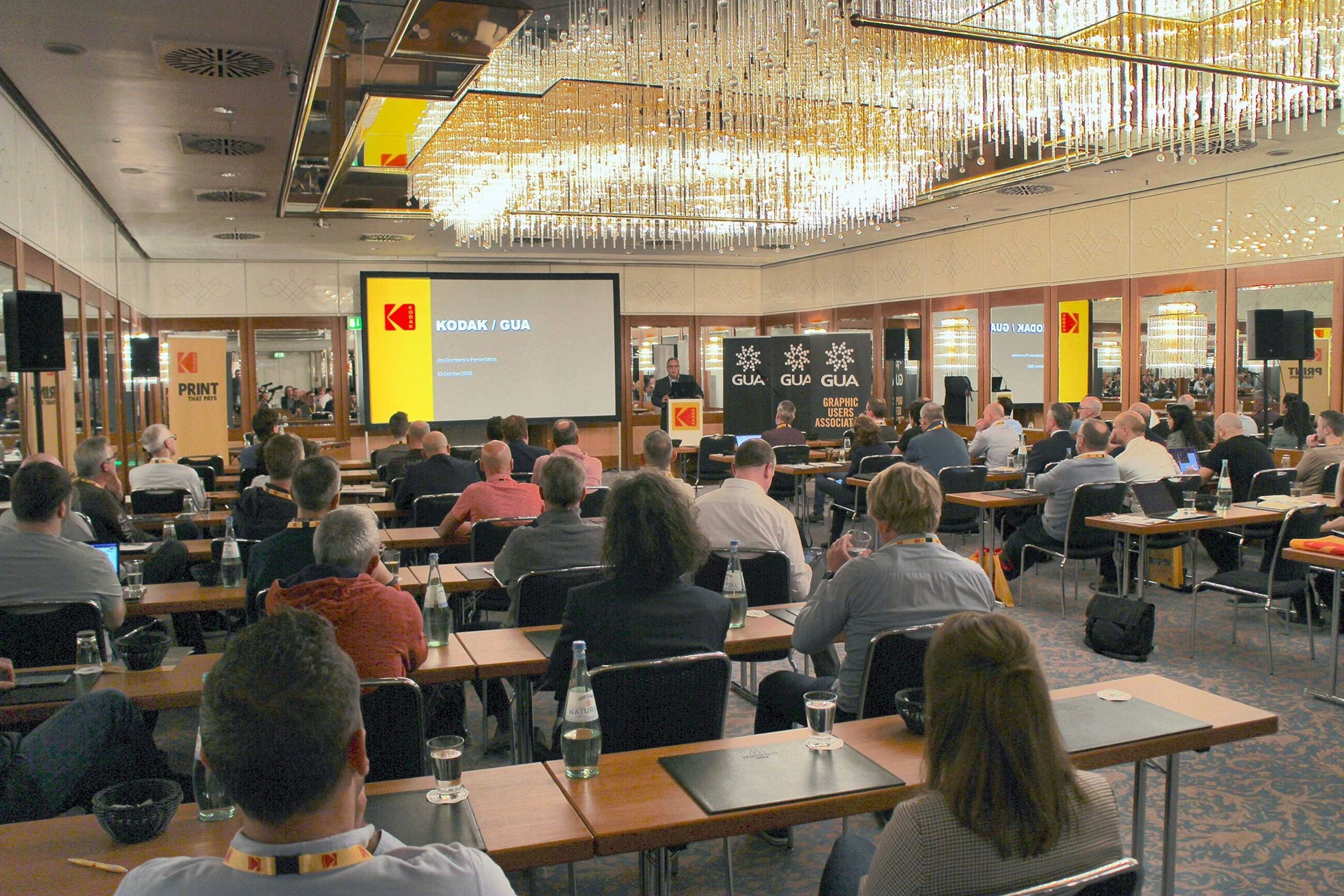 In mid-October, the European members of the Graphic Users Association met up again in Munich after a three-year, Covid-induced hiatus to explore together the far-reaching potential of the new KODAK PRINERGY platform, benefit from the extensive expertise of workflow professionals and learn about both new and existing but unexplored features and tools to help customers further develop their business success. Jim Continenza, Executive Chairman and Chief Executive Officer of Kodak, described knowledge transfer and proximity to customers as personal top priorities and the reason for his decision to act as host for the 14th edition of the European GUA Conference.
The focus of this year's GUA Conference in Munich was on how, through continuous innovation, KODAK PRINERGY Workflow automation software can make print production more efficient and more profitable for customers in an ever-changing marketplace. The event offered attendees a successful combination of panel discussions, presentations, product demonstrations and the opportunity to take a look at Kodak's newest workflow developments. The cloud-based KODAK PRINERGY On Demand Access SaaS solution as well as hybrid offerings where files can be forwarded to both digital and conventional workflows were just two of the exciting highlights.
Jim Continenza began by filling in conference attendees on the latest in the print industry and the role Kodak will play in helping print customers maintain success and profitability. In unpredictable times like these – dominated by the war in Ukraine, broken supply chains and general uncertainty – flexibility is crucial in order to deal with the challenges confronting us. This can only be achieved if all process steps are fully digitized and coherent, end-to-end automation becomes the norm.
"We're delighted to invite Kodak solution users back to the European GUA Conference. Offering excellent knowledge sharing and networking opportunities, this conference will ensure that participants are up to date with the latest KODAK Workflow Software technologies and solutions, and with the changing requirements of the print market."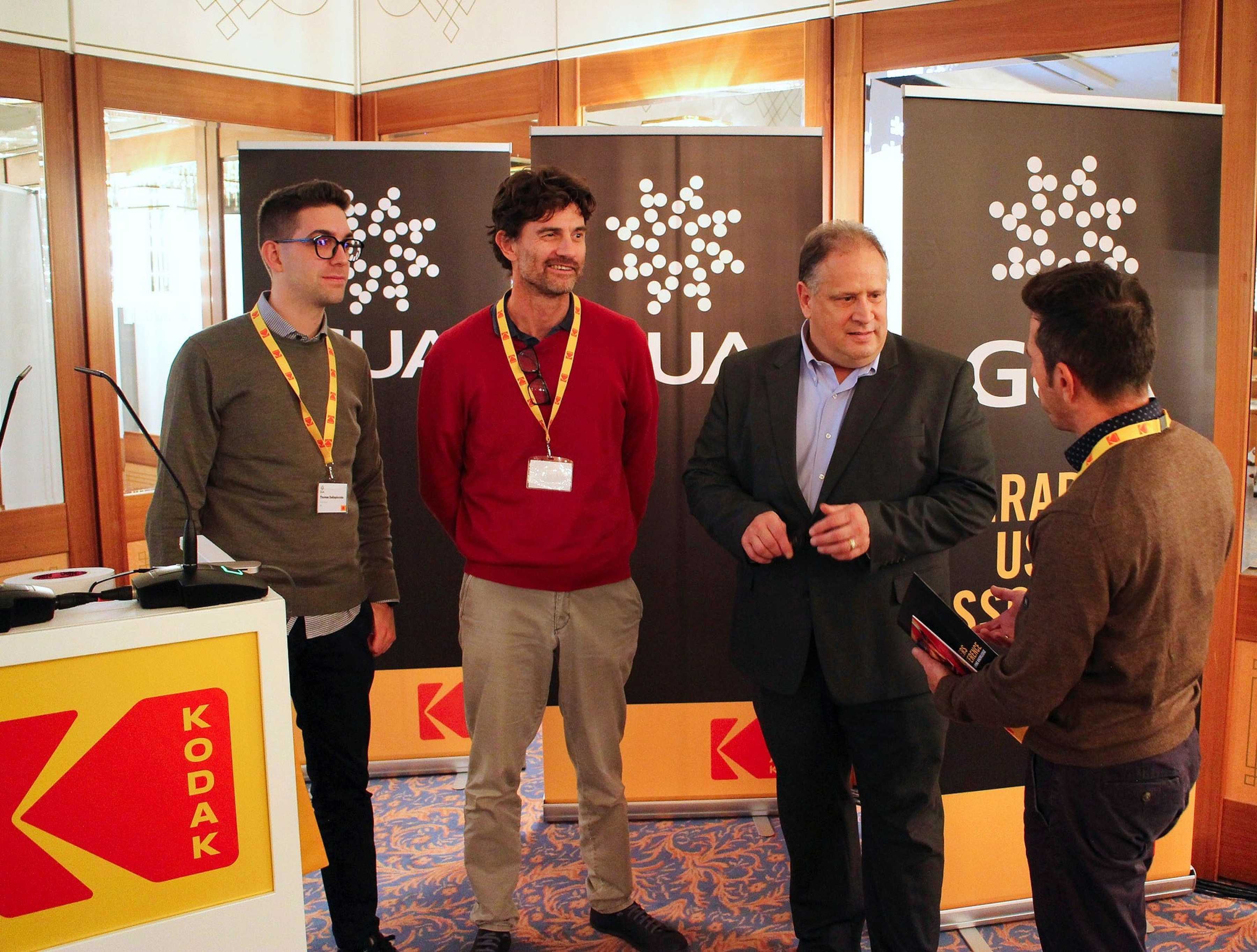 PRINERGY On Demand Access
It was then straight into the real world with Jim Barnes, Kodak's Chief IT Implementation Officer, who detailed how PRINERGY and cloud technology are changing the way printers work and what they can do to prepare for the future. The cloud-based PRINERGY On Demand Access solution, launching soon, is a scalable and affordable solution giving small and medium-sized print shops access to a hands-off job processing solution that puts their print buyers in control of print-ready file preparation from start to finish, from anywhere in the world. Designed as a browser-based SaaS model, the new solution provides users with full connectivity to digital presses, ensures Microsoft Azure-based security, and opens up virtually unlimited scalability in terms of computing power and storage capacity. Upgrades can be implemented quickly and smoothly and are included in the Multi-Tenant SaaS subscription.
PRINERGY On Demand Access encompasses all relevant features such as Preflight+, color management, file management, data backup, and file routing. Furthermore, it offers file submission capabilities as well as remote customer collaboration and online approvals. According to Barnes, this makes it a simple and affordable matter for users to collaborate with their customers online while continuing to optimize their workflow. The PRINERGY On Demand Access SaaS model is a customer and operator portal in one, providing a made-to-measure user experience for everyone – customers, press operators, and administrators. Customer-managed preflighting of files saves time in prepress, while the online portal reduces inefficiencies when those files are transferred. The entire workflow, based on PRINERGY PDF processing code, has been streamlined and is both automatable and scalable.
Barnes subsequently emphasized that PRINERGY On Demand Access can be connected to any installed third-party or PRINERGY Workflow, giving users access to modern, cloud-based technology without having to change their existing infrastructure.
In his presentation he went on to explain in detail how key PRINERGY components can make all the difference to a printer's productivity and profitability. For example, Ink Optimization capabilities interact with KODAK COLORFLOW Pro Software (PDF) to provide color conversion intelligence and tonal control, reducing labor costs and waste without compromising quality.
The analytics function likewise contributes significantly to increased profitability. The speakers impressively demonstrated how to pull data findings from the workflow and use them to navigate into success with a more efficient production workflow in the future.
In a nutshell, PRINERGY On Demand Access represents an integrated workflow for all aspects of print. The speakers also illustrated how to maximize efficiencies in the production process with a solution that integrates all facets of a business into one streamlined workflow. The integrated PRINERGY Workflow obviously takes all facets of print – including digital – into account, underlining Kodak's total commitment to the latter.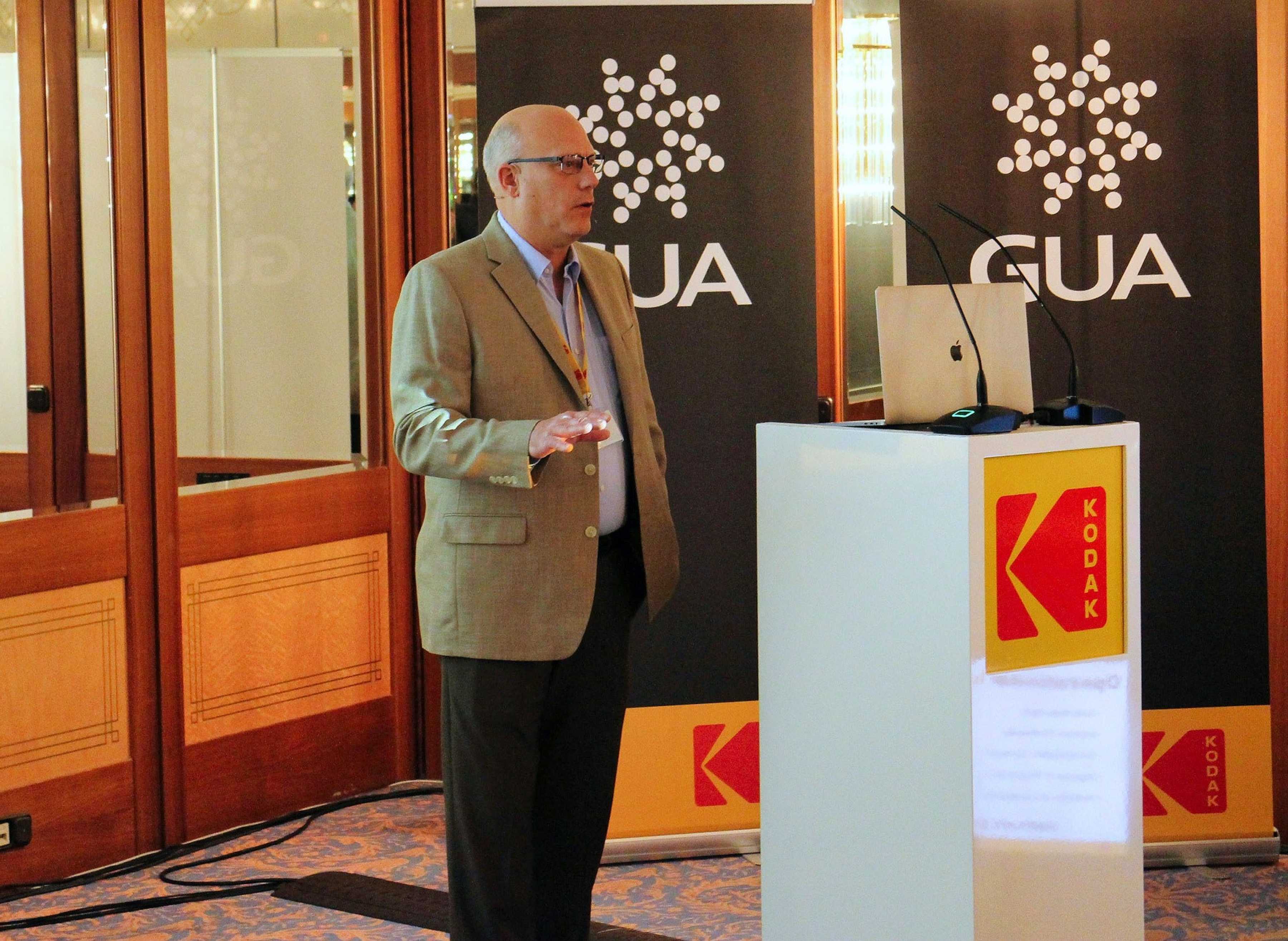 PRINERGY on Demand Business Solutions
KODAK PRINERGY on Demand Business Solutions provides users with the industry's first fully integrated workflow, MIS/ERP, e-commerce, and collaboration software solution. Powered by PRINERGY On Demand and backed by Microsoft Azure, Kodak has brought together proven print-specific business software applications into a single integrated solution.
Business Solutions leverages PrintVis' MIS/ERP solution, supported by Microsoft Dynamics 365 Business Central for day-to-day management of a print shop, and Vpress' fully integrated e-commerce solution for web-to-print, which allows users to easily create, edit, review and submit jobs directly to production from anywhere in the world. The integrated Microsoft Teams collaboration software and the KODAK INSITE Prepress Portal enable streamlined and documented communication from estimating through prepress and production to invoicing.
As business and market needs change, the subscription-based solution is flexible and scalable for companies of all sizes. The U.S.-based print shop Modern Litho has already been using the solution successfully since April 2022.

What's next?
The "What's next" presentation by Jamie Reber, Product Manager at Kodak, cast a spotlight on selected features and new versions of individual software components that open the door to far-reaching improvements in a wide range of processes. For instance, INSITE 9.5 offers Adobe Creative Suite plug-ins supporting direct connectivity to the INSITE Prepress Portal (PDF), streamlining the file upload process, reducing errors and saving time. It takes care of file uploads or job searches, refines selections and processes templates. The plug-ins are available for both Adobe InDesign and Adobe Illustrator.
The goal of the VPS+ (Virtual Proofing System Plus) 9.5 version was to be superior to the functional capabilities of VPS Classic. Reber confirmed that the team have done an excellent job of making VPS+ 9.5 a highly stable and efficient version, adding that customers have expressed confidence in it as an adequate replacement for VPS Classic.
COLORFLOW 9.5 also resolves the Log4j vulnerability and optimizes calibration and color conversion accuracy. Beyond support for Azure Virtual Desktop deployment, support is now also offered for Idealliance charts for advanced G7 process calibration as well as X-Rite i1iO characterization charts for advanced process calibration (full color).
Thanks to KODAK PREPS Imposition Software (PDF) v9.5, many previous SmartMarks concerns have been addressed. Once again, the problems with Log4j have been cured.
Reber wound up with a look at the new hybrid cloud. In the future, users will be able to choose between a virtual PRINERGY instance that can be deployed as an on-premise hybrid cloud solution with data backup in the cloud (Azure), providing the security benefits of the cloud with the flexibility of working on-premise, and a virtual PRINERGY instance that is deployed in the cloud and jointly managed by Kodak and the customer.
Provided with so much valuable information, it is not surprising that at the end of the GUA Conference the unanimous tenor was that the direct, personal communication had been very valuable for Kodak and the attendees and that the trip to Munich had been worthwhile for all.