Print Perspectives
Kodak and Ideal Marketing: a winning partnership that has grown over 20 years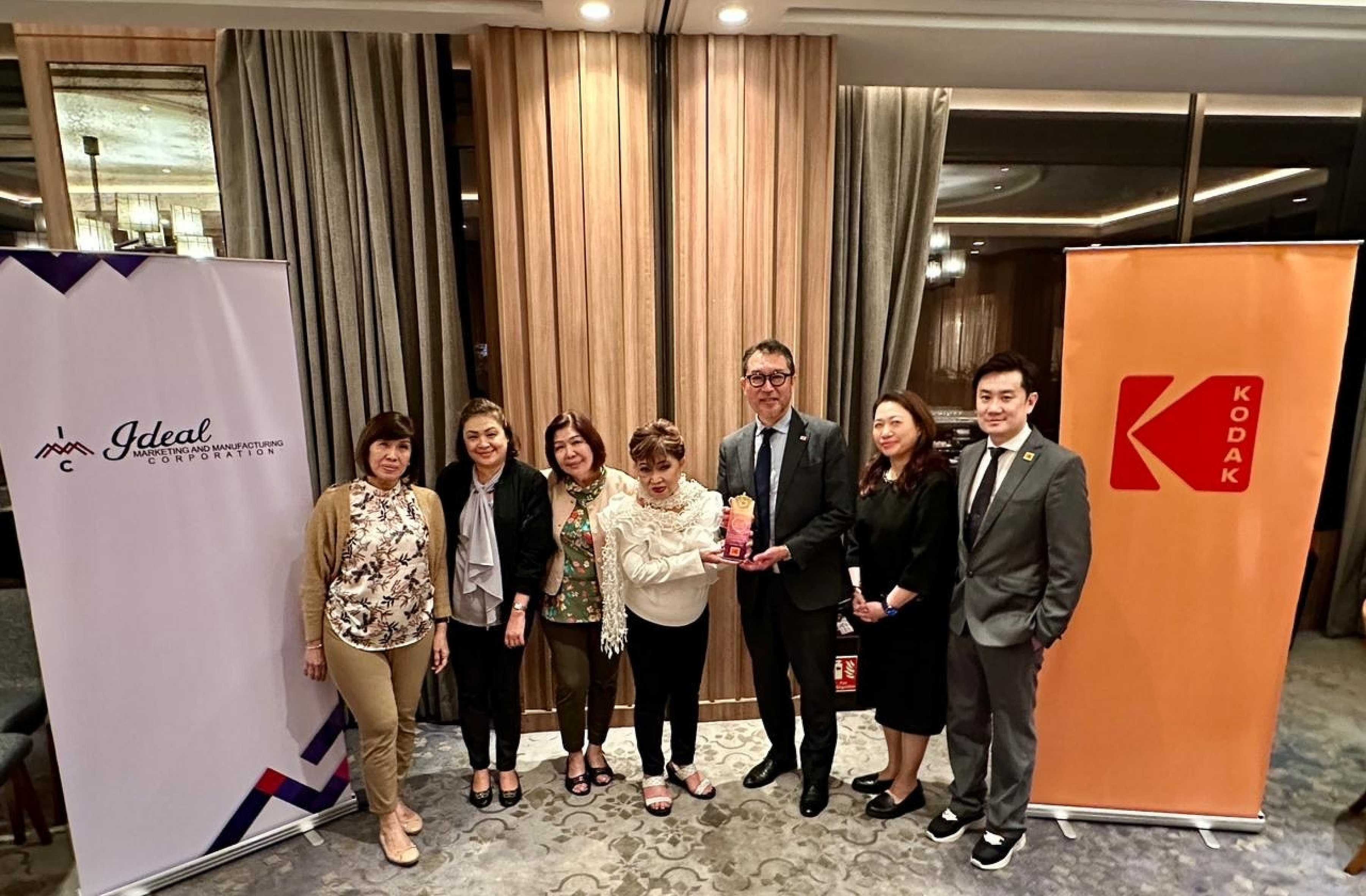 Kodak is delighted with the successful collaboration with Ideal Marketing and Manufacturing Corporation which has now lasted for 20 years. Ideal Marketing supplies the printing industry in the Philippines as well as printers in numerous other Southeast Asian countries. Headquartered in Quezon City near Manila, Ideal Marketing is a multi-level solutions provider that has been in business for 50 years, distributing products, system solutions and consumables from numerous leading manufacturers.
As a Kodak Channel Partner, Ideal Marketing sells Kodak's industry-leading CTP Systems, the KODAK PRINERGY Platform, KODAK Plates, including the groundbreaking KODAK SONORA XTRA Process Free Plates, and KODAK PROSPER Plus and S-Series Imprinting Systems.
Through consistent customer focus and reliable support for printers, Ideal Marketing has succeeded in becoming a leading provider of print solutions in the Philippines and across Southeast Asia. "We stand out because of our dedication to covering all of our customers' needs. With Kodak's portfolio, we offer a broad range of cutting-edge innovations that enable superior results and enhance the economic and environmental efficiency of print," said Ninang Luningning Regala, President and Founder of Ideal Marketing Corporation.
In building its reputation as a trusted partner to the industry, Ideal Marketing invests considerable time and effort in educating the marketplace and helping printers evaluate and understand the benefits new technology will bring to their operations. For example, the company has teamed up with Kodak to educate printers about the benefits of using process free plates. Thanks to this determined joint effort, Kodak has become the leading supplier of digital printing plates for the Philippine printing industry. In addition, Ideal Marketing succeeded in driving rapid growth of printing with SONORA Process Free Plates in the markets served. In special recognition of these achievements and continued sales successes, Ideal Marketing was named a DIAMOND Channel Partner by Kodak.
"Our collaboration with Ideal Marketing has always been defined by our shared mission to enable printers to become more profitable, sustainable, differentiated, and value-creating for their customers," said Masanori Koizumi, VP Sales, Asia Pacific Region, Kodak. "As we celebrate two decades of our partnership, we look forward to many more years of this fruitful collaboration to ensure printers in the Philippines and across Southeast Asia always have access to the best tools and solutions to be successful in today's more dynamic and complex market environment."