KODAK Stream Inkjet Technology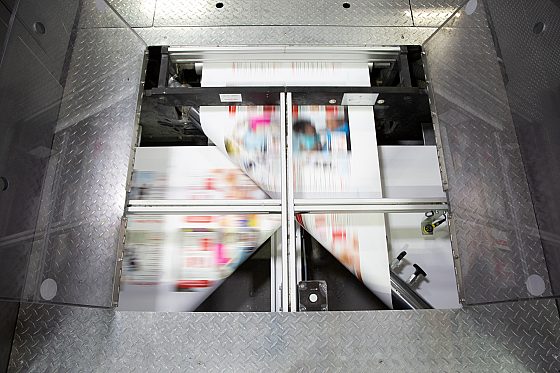 KODAK Stream Inkjet Technology is built to deliver exceptional quality — from the innovative design of KODAK PROSPER jetting modules to the custom-formulated and optimized nanotechnology Kodak Inks. KODAK PROSPER printheads have precise silicon nozzles that incorporate the latest industry advances in microelectromechanical systems (MEMS) and complementary metal-oxide semiconductor (CMOS) technology, along with a proprietary air deflection system for precise drop control.
KODAK Stream Inkjet Technology White Paper
KODAK Stream Inkjet Technology is a continuous inkjet (CIJ) constant flow method for high-speed digital printing. This white paper provides an informative and easy-to-understand overview of Kodak's inkjet technology platform for commercial print and packaging applications. It also includes helpful information on inks, substrates and implementing inkjet into existing production processes.
To learn more, download our white paper