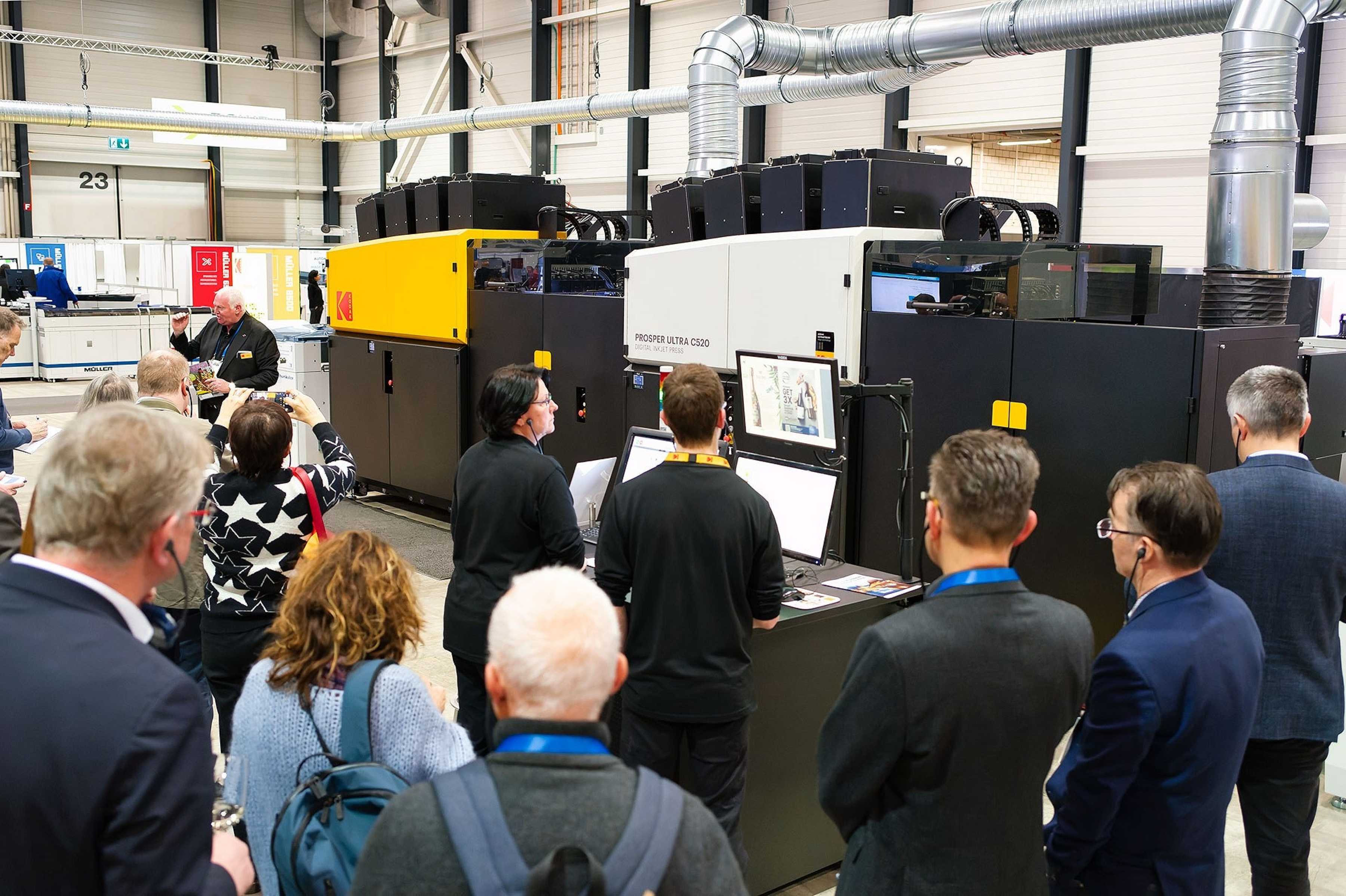 Kodak unveiled the new PROSPER ULTRA 520 Press for the first time in Europe at the Hunkeler Innovationdays print industry event. Held at the Lucerne/Switzerland Exhibition Centre from February 27 to March 2, Hunkeler is a premier industry showcase for innovations in digital printing and finishing.
Powered by proprietary KODAK ULTRASTREAM continuous inkjet technology, and using our standard-setting KODACHROME Inks, the culmination of over 100 years of Kodak color science, the PROSPER ULTRA 520 delivers outstanding offset-quality print at unprecedented speeds of up to 152 mpm (500 fpm) on a wide range of glossy and heavy weight stocks. The groundbreaking speed of the press, which is two to three times faster than competitors, dramatically increases productivity and enables printers to profitably shift more offset jobs to digital.
The capabilities of the new press were showcased in dozens of live demonstration presentations attended by hundreds of commercial print industry leaders. For the demos, the PROSPER ULTRA Press's roll-to-roll configuration was integrated with a Hunkeler UW8 unwinder and RW8 rewinder along with the Hunkeler WI8 web inspection system via its open architecture interface.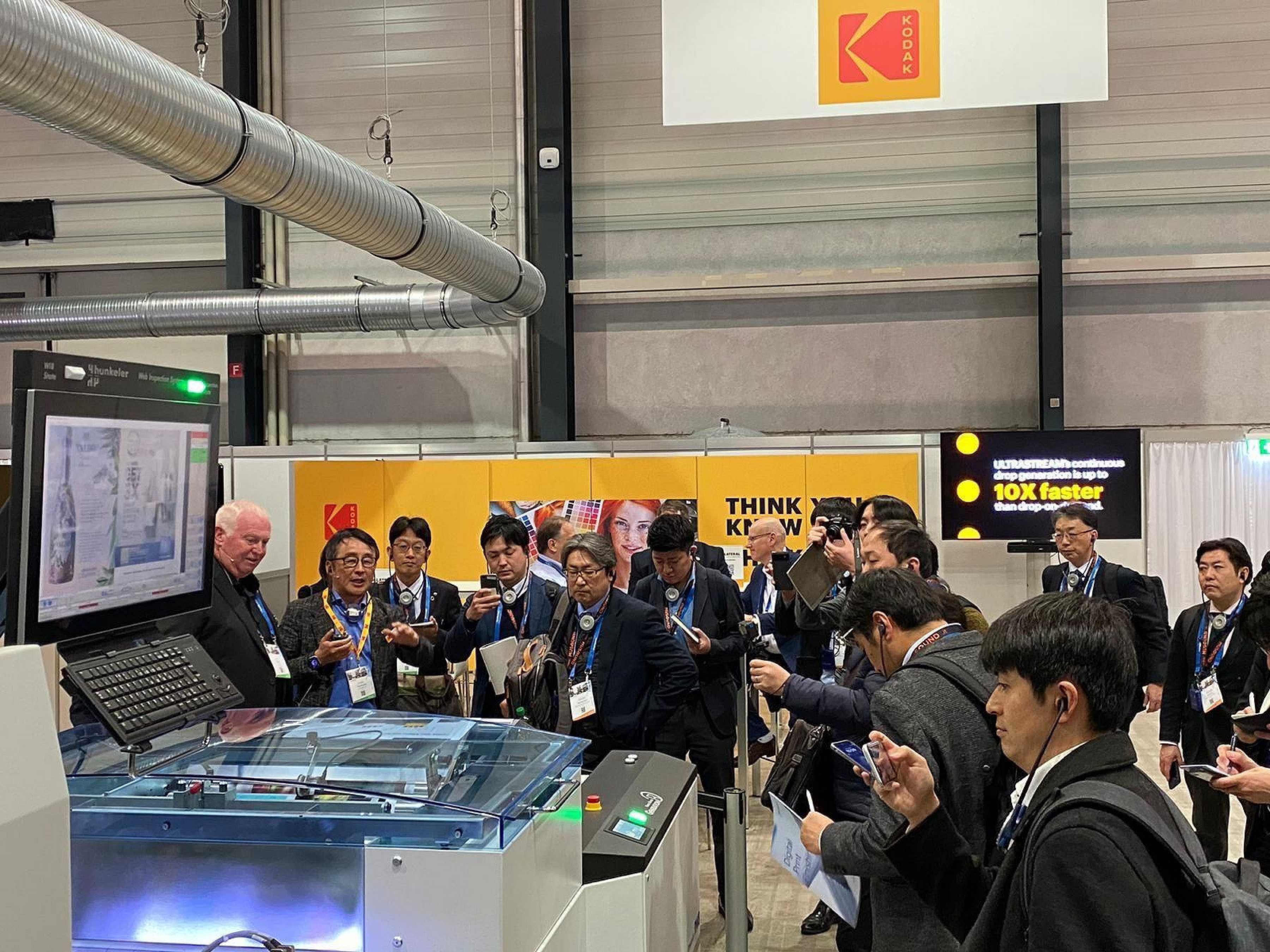 The press printed three versions of a "magalog" (blend of magazine and catalog) with different editorial and marketing content. The demanding application included large high-resolution images and a compelling design that leveraged the PROSPER ULTRA 520 Press's ability to print heavy ink coverage on standard offset paper and heavier stocks at 150 mpm (500 fpm). The PROSPER ULTRA 520 press received significant attention for being the only press on-site printing at highest quality and full speed on glossy paper.
In addition to running demos, the Kodak team distributed print samples which brought the breakthrough image quality of ULTRASTREAM continuous inkjet technology and KODACHROME Inks to life for attendees.
The Kodak booth also featured the company's PRINERGY Workflow Software, which allows printers to automate their digital press workflow with a cloud-based solution. The Kodak team conducted 5 VIP customer demos for PRINERGY cloud solutions.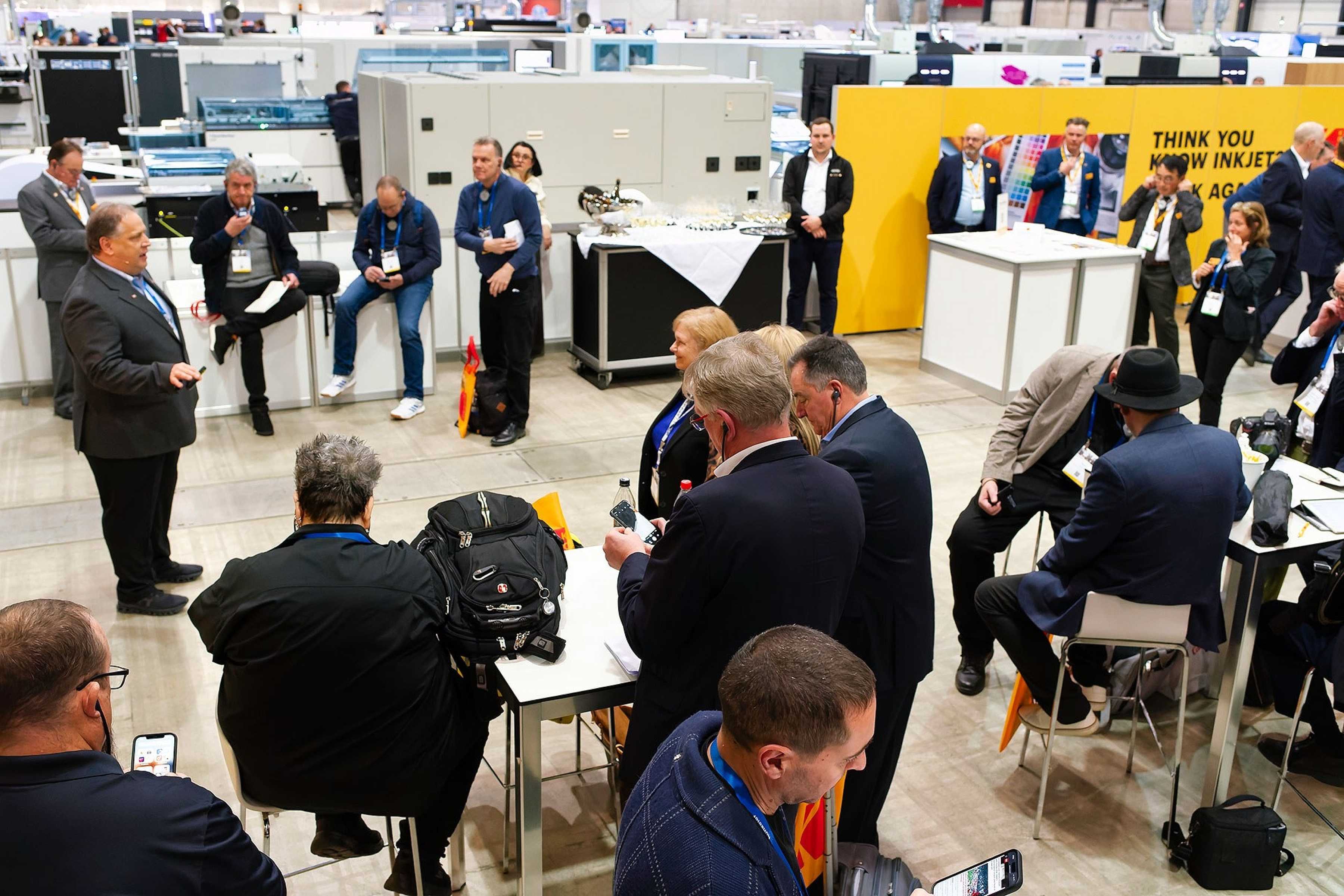 Kodak's participation at the show kicked off with a press briefing attended by approximately 30 print media journalists and analysts. Executive Chairman and CEO Jim Continenza discussed Kodak's commitment to inkjet, SVP Print Randy Vandagriff provided details about the advantages of ULTRASTREAM technology and benefits of the KODAK PROSPER ULTRA 520 Press and VP Sales, Digital and Inkjet Products Phil Walsh provided an overview of the press in action.