Print Perspectives
You've Got Mail: Direct Mail's Place in Today's Marketing Mix
Direct mail remains the most effective marketing channel for customer acquisition and retention with response rates superior to online advertising.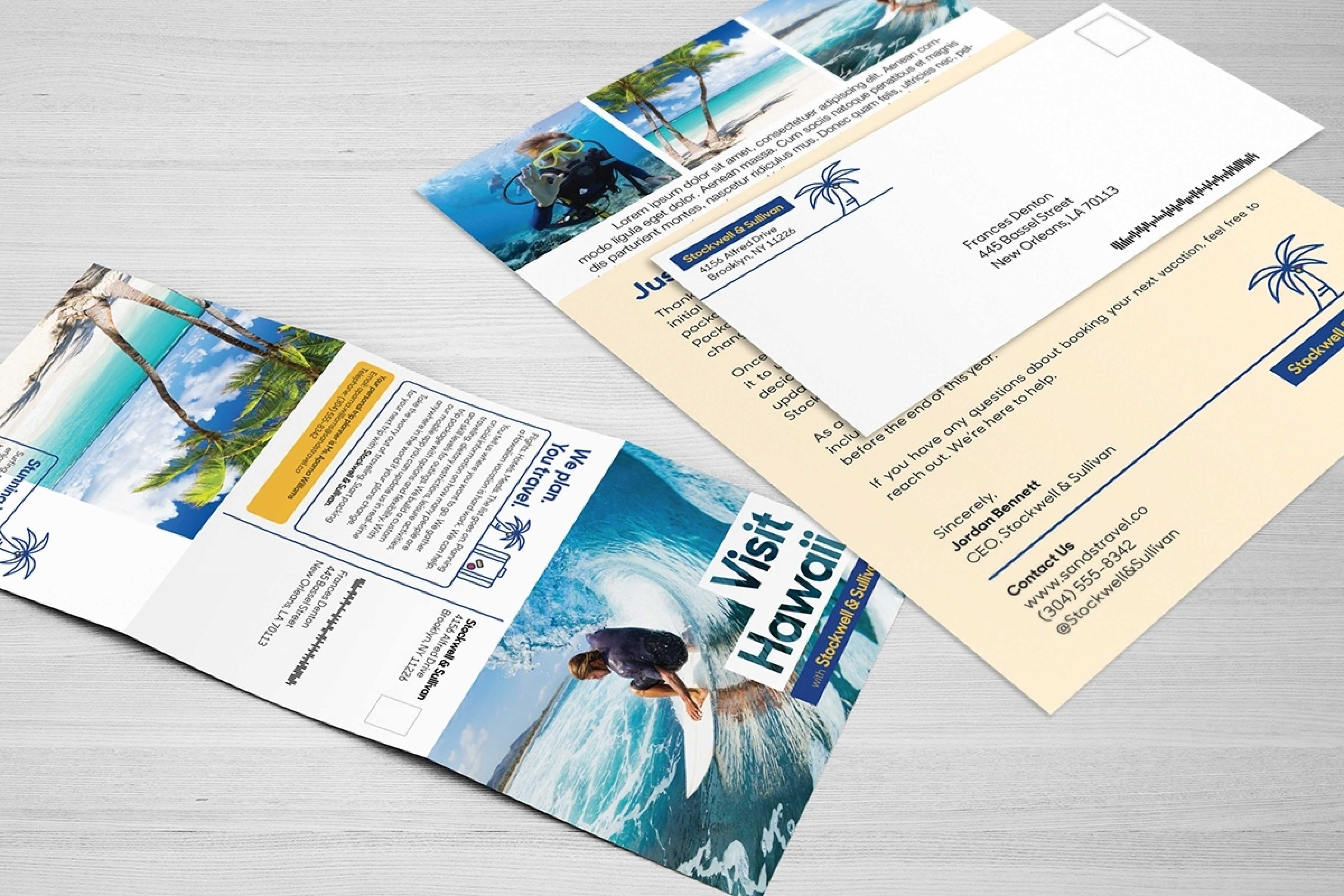 In the age of digital marketing, you might be tempted to think direct mail is dead. Yet, as digital adoption, the proliferation of content, and the spread of personal devices increases with each passing day, it's important to remind ourselves of the ongoing vibrancy, differentiation and value of print.
From a marketing perspective, print continues to break through the noise, resonating across the generational divide in a human-compatible format, improving retention and helping to make brands more memorable.
And, as recent studies indicate, direct mail in particular retains a very powerful place in today's marketing mix. While total mail volume has declined over the last decade, direct mail remains the most effective marketing channel for new customer acquisition and customer retention, offering response rates that are far superior to even the most successful online advertising.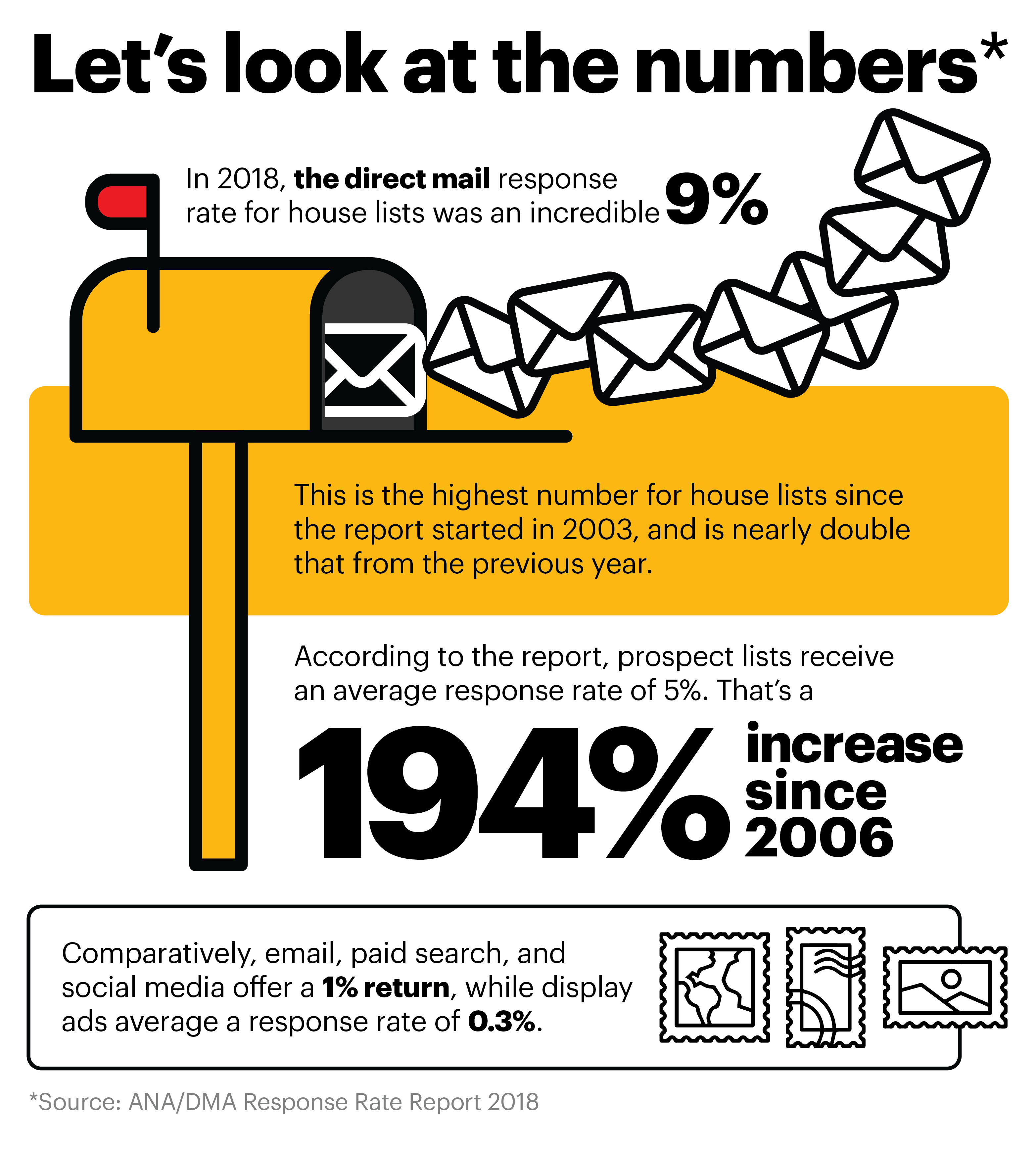 Here are some other key takeaways that relate specifically to direct mail response:
Letter-sized direct mail performed best for lead generation with a 15.1% response rate.
The industries using direct mail the most were: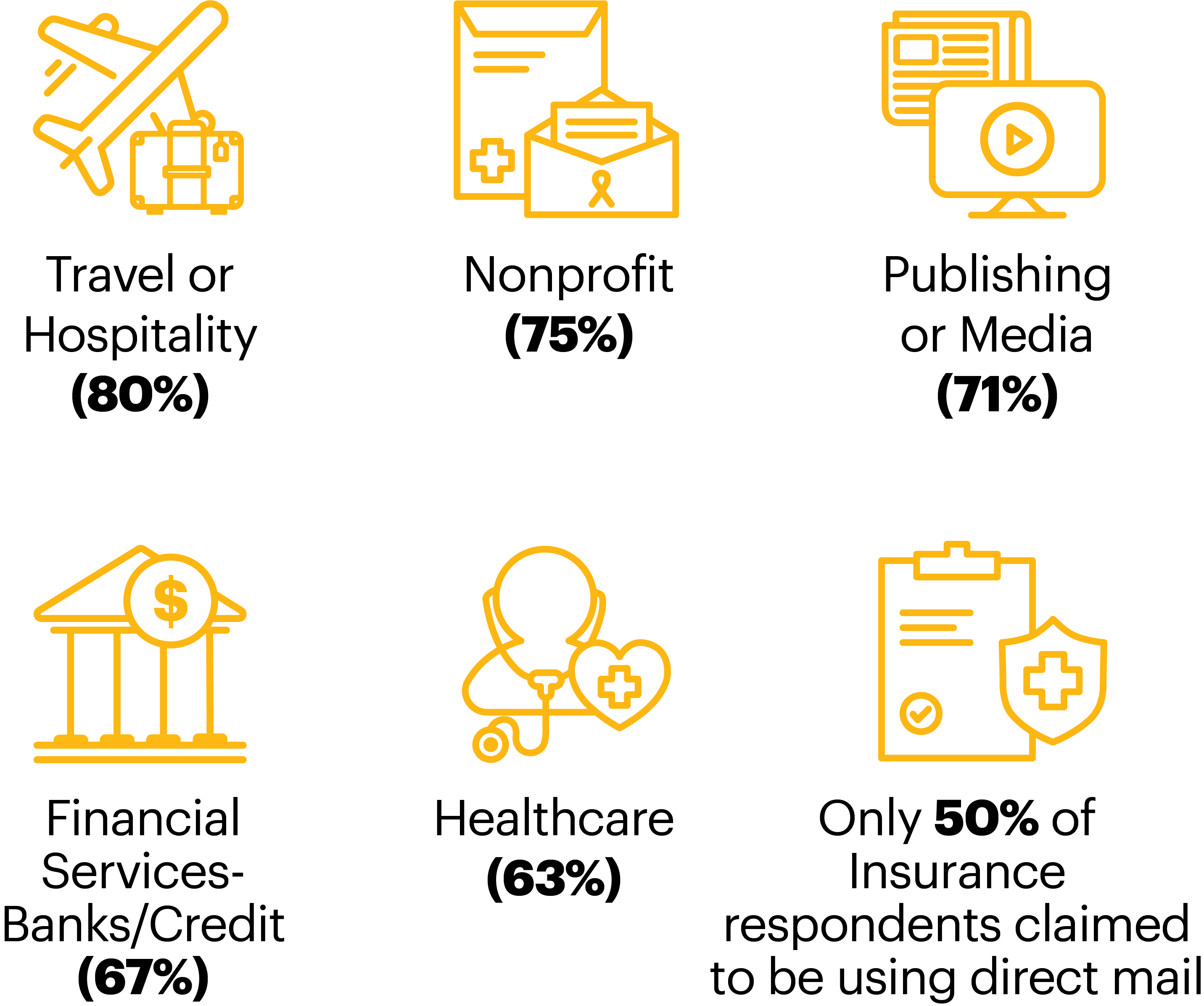 The most popular methods of measuring response rates include online tracking (53%), code or coupon (45%), and call center or telephone (41%).
Direct mail is the second most used medium (57%), tied with social media.
81% of survey respondents plan to maintain or increase usage of direct mail in the next 12 months.
*Source: ANA/DMA Response Rate Report 2018
Why does direct mail deliver such high rates of return? There are a variety of factors, that include better data and more sophisticated modeling allowing today's marketers to send more tailored offers. But some of the other reasons might surprise you! Find out more about how and why direct mail delivers such high rates of return in next week's post!