Print Perspectives
KODAK PROSPER 6000C Press is the backbone of Digitaprint's forward-looking custom publishing strategy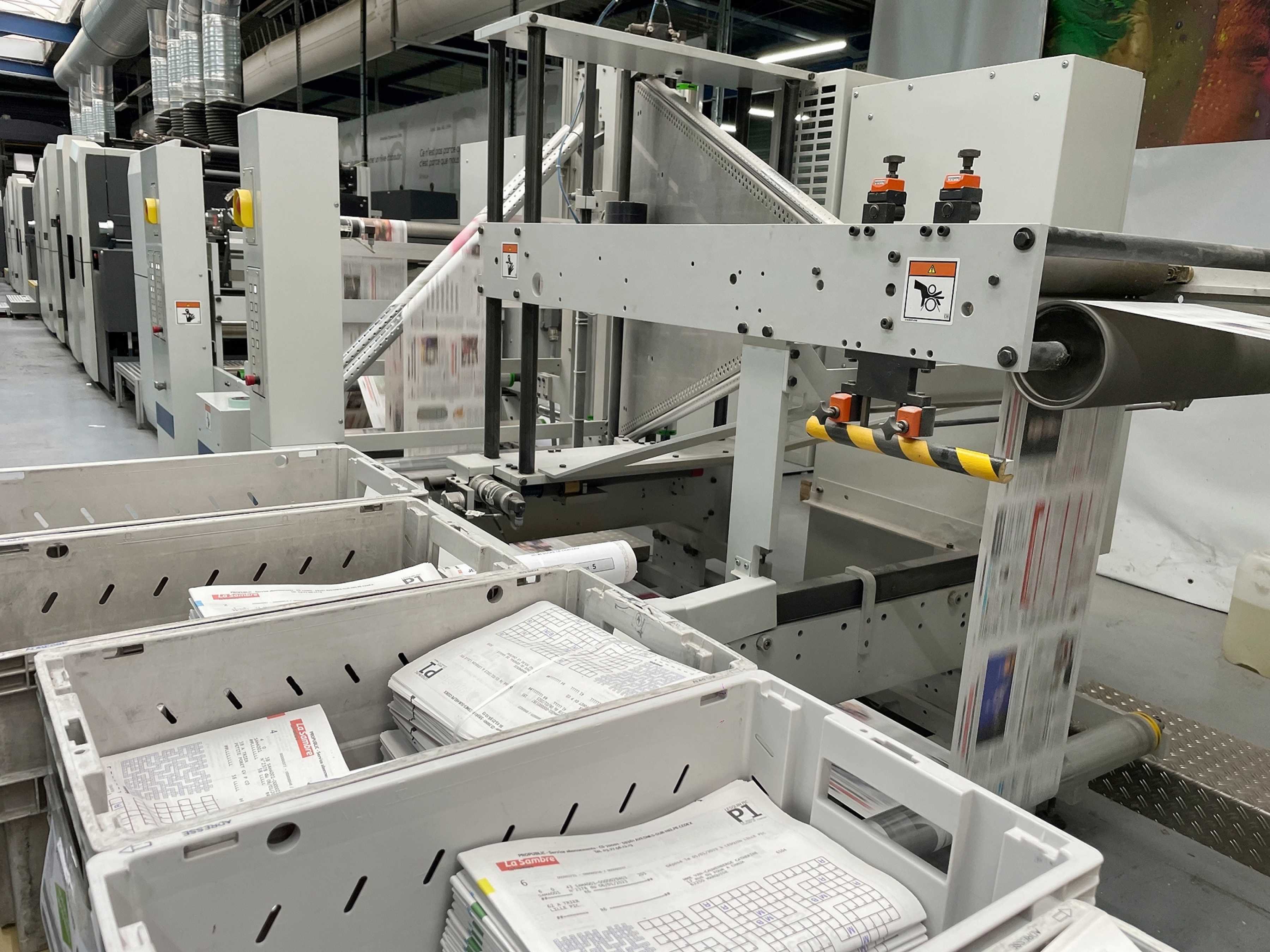 The publishing world has undergone radical changes since the turn of the millennium, primarily as a result of the internet and digital media, and this transformation is progressing with unabated momentum. These changes prompted French publishing group Sogemedia to chart a new path into the future back in 2016. The investment in a KODAK PROSPER 6000C Press enabled the firm's migration from offset to digital and paved the way for the production of hyperlocal publications. The Kodak inkjet web press was installed in Avesnes-sur-Helpe, northern France, at Sogemedia's subsidiary Imprimerie de l'Avesnois, which operates in the market under the name Digitaprint.
"I took the view that in the internet era, it no longer makes sense to offer one and the same content to all readers. After all, they can filter information on the web freely according to their own specific preferences. A publisher's business logic traditionally entails producing a single product and selling as many copies of it as possible," says Jean Pierre de Kerraoul, CEO of the Sogemedia group. "However, we came to the conclusion that we needed to adapt our content more closely to the needs of different reader groups rather than simply continuing to impose a rigid product on them. That was the original idea when I decided to invest in digital printing and its variable production capabilities."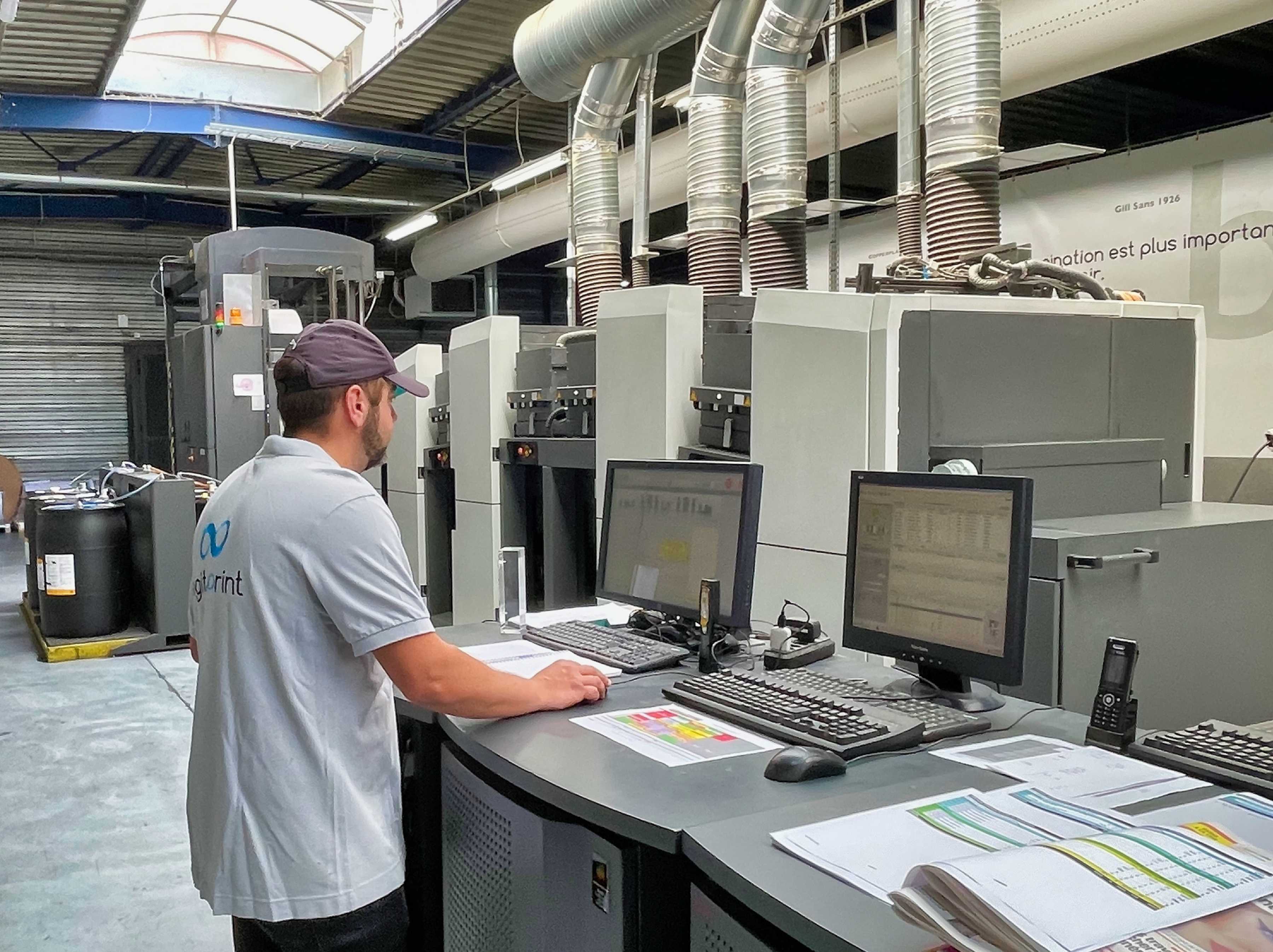 Landmark decision for Kodak
According to de Kerraoul, there are several reasons why Kodak was eventually chosen. For one thing, Kodak was able to offer the highest print speed, namely 300 meters or 1,000 feet per minute, and was keen to advance novel digital publishing applications. What's more, Kodak already had experience operating the FoldLine finishing line from manroland Goss web systems in combination with the inkjet web press. This was significant because Sogemedia wanted to implement in-line production from the paper roll to the finished, folded and stacked newspapers. A further key aspect was that Kodak develops and produces the inkjet inks itself and therefore retains full control over both the ink and its cost. That's important because inks account for a large proportion of the production costs in inkjet printing and are fundamental for the economics of the process.
The Sogemedia group currently publishes 24 local weekly newspapers for the various French regions and employs 240 people. It also publishes a number of magazines and provides a range of advertising and media consulting services. Digitaprint prints 20 of the Sogemedia weeklies on the PROSPER 6000C Press, which uses KODAK Stream Continuous Inkjet Technology. Owing to the physical distance, several additional Sogemedia titles are printed at Midi Libre near Montpellier in the south of France – also on a KODAK PROSPER 6000C Press.
Apart from the Sogemedia newspapers, Digitaprint utilizes the PROSPER 6000C Press for 30 more newspaper titles on behalf of other publishers. Twenty-eight of these are weeklies, while the other two are editions of Italian dailies that are churned out every night for the Belgian and French markets. The newspapers produced on the PROSPER 6000C have an average circulation of 5,000 copies and are 36 pages thick. "We can print runs of up to 10,000 with a maximum of 24 pages each or, for instance, up to 5,000 48-page titles profitably and more economically on this press than with offset," de Kerraoul explains. "Digital doesn't just cut out the printing plates and platemaking; it has other advantages, too, like very short makeready times and far less paper waste. The price of paper has rocketed recently, and so that's a decisive benefit. Whereas there could well be 1500 copies of start-up waste with newspaper offset, there are only 20 to 30 with our digital production line – and this low level of waste is not caused by the inkjet press, but by peculiarities of the finishing equipment."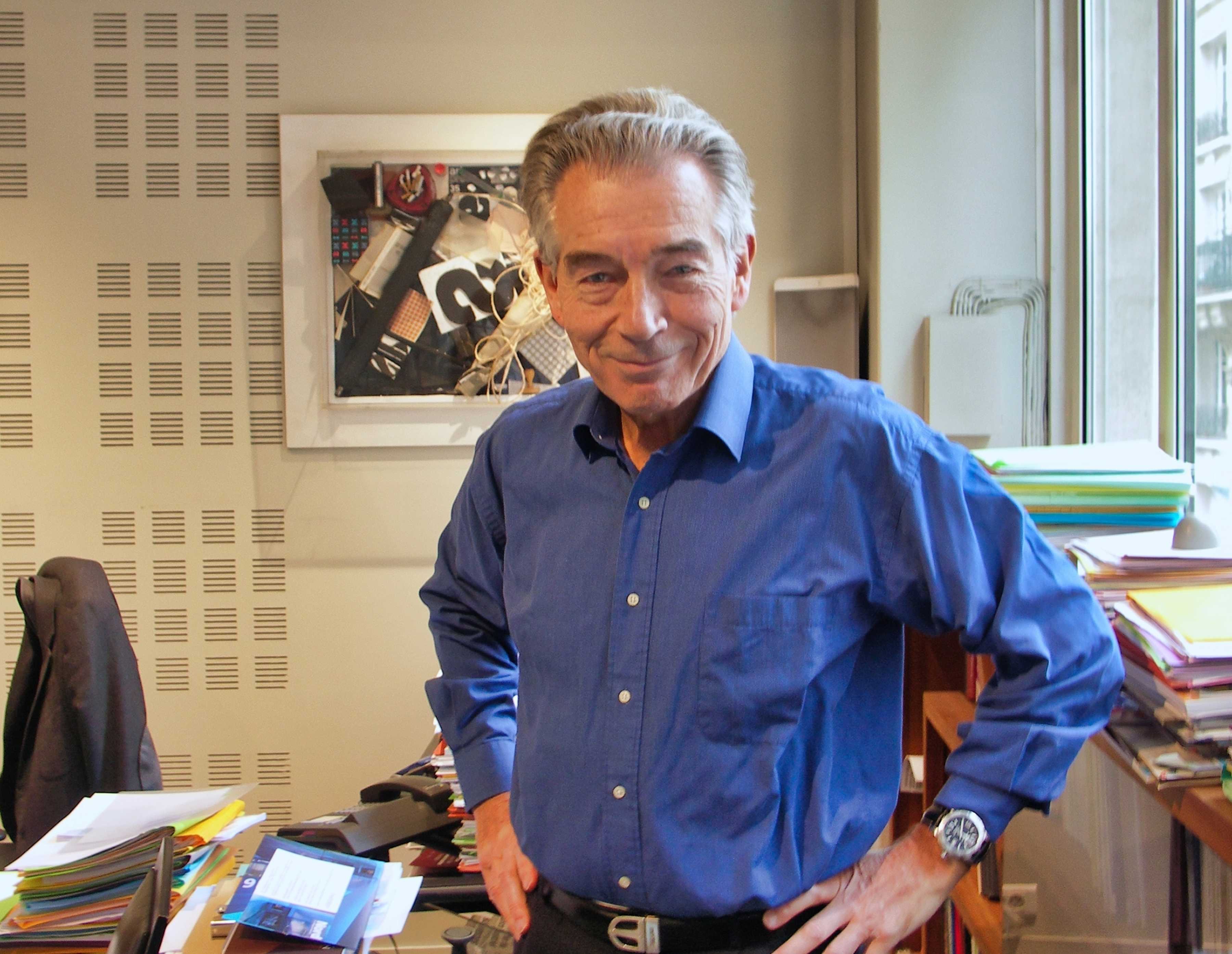 Digital production – an increasingly attractive option
De Kerraoul attributes the fact that more publishers are interested nowadays in digital printing than when the PROSPER 6000C Press was first installed at Digitaprint to the generally shorter run lengths and higher paper costs: "Six or seven years ago, they typically had runs of 15,000 copies, but they're now producing volumes where digital is an attractive alternative from a cost perspective. That puts us in a position to win new customers."
The PROSPER 6000C Press is in use for eleven hours per day on average, operated by Digitaprint at a speed of 280 m/min with 600 x 600 dpi resolution (600 x 900 dpi would also be possible). Due to the focus on weekly newspapers, Tuesday, Wednesday and Thursday are the main production days, on which the inkjet press prints nonstop for around 20 hours. It takes only two out of Digitaprint's 35 employees to operate the entire equipment – comprised of the PROSPER 6000C Press and the finishing line, including the stacking system. Their job is basically to monitor all functions and remove the finished product stacks. In contrast, the previous production on the old offset press required five employees per shift.
"The color consistency of the PROSPER Press is very stable; it perfectly meets the requirements of our newspaper business in terms of print quality and resolution," de Kerraoul reports. "We perform thorough maintenance once a week to ensure consistent print quality and reliable operation of the press."
So, to what extent has newspaper hyper-localization taken hold in the market since Sogemedia and Digitaprint embarked on this new path in 2016? De Kerraoul acknowledges that considerable effort is necessary to make it clear to publishers that they need to personalize or tailor their newspaper content and advertising to specific microzones in order to succeed with this idea. Publishers must train their editors and ad sales teams accordingly, and encourage them to kick a few old habits. "I'm still convinced that hyper-localization is a good strategy. Experience with our own newspapers proves that we can retain readers by personalizing content," he comments. "Let me give you an example: at one of our local weeklies that's read deep in the heart of France, we only had one solitary edition in the days before the PROSPER Press. Today, we produce seven different versions with specific content and specific web ads for seven different districts in the circulation area. As a result, we've managed to buck the general trend by increasing readership and hence remaining an attractive partner for advertisers."
Continued good prospects for Digitaprint with Kodak's inkjet technology
De Kerraoul is confident that the KODAK PROSPER 6000C Press's capabilities will help Digitaprint win more publishers and print more newspapers in the future. "For me, the decision to go with inkjet and Kodak technology has been confirmed as absolutely right. We've got a great working relationship with the Kodak team, and it's obvious that Kodak is doing a lot to support us," he concludes. "We want to continue convincing publishers to use our digital technology – not only to save costs compared to offset as circulations decline more and more, but also to improve their products in terms of editorial content and advertising opportunities, and ultimately become more profitable."
Kodak and PROSPER are trademarks of Eastman Kodak Company.