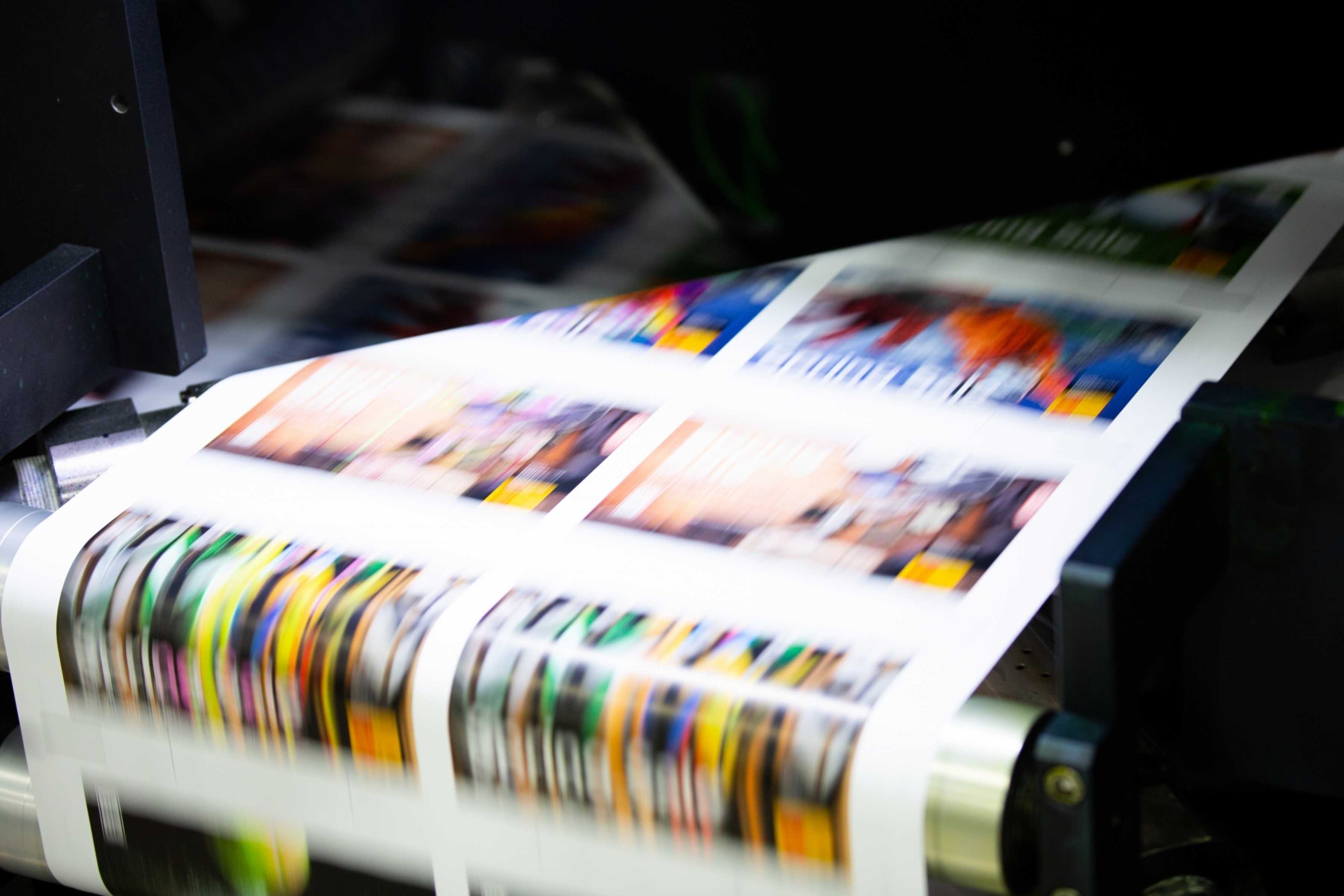 Until now, digital print technology has typically been focused on a limited range of applications that involve fast turnaround, smaller quantities and variable content. In fact, according to Smithers, digital technology currently accounts for less than four percent of all pages printed worldwide.
But things have changed. Recent technological developments and fundamental shifts caused by the pandemic and the war in Ukraine have brought digital print to a tipping point. If you are a printer who wants to succeed in the current economic environment, now is the time to add digital capabilities to your shop.
A number of factors are driving the rising relevance and importance of digital:
Improved print quality: Kodak's revolutionary ULTRASTREAM technology, which powers our KODAK PROSPER ULTRA 520 Press, matches offset quality – and does it at production speeds. In fact, the 520 can deliver print quality that rivals 200 LPI offset at 500 FPM. That's the magic combination the industry has been waiting for.
Increasing plates risk: Digital print eliminates the reliance on plates, which pose significant risks for printers in terms of supply constraints and rising prices that are unlikely to ever come down again. Smart printers know that it doesn't make sense to risk the productivity of their entire operation because of one weak link. I understand that this might sound odd coming from the leader of a leading plates manufacturer, but Kodak is committed to ensuring the long-term growth and, in some cases, survival of our customers — even if it means short-term sacrifices for our product portfolio.
Sustainability advantages: Aluminum-based plates require huge amounts of energy to manufacture and distribute. According to analysts at the Macquarie Group, energy now accounts for approximately 80% of the cost of producing aluminum in Europe, up from historical averages of 40%. That's an enormous carbon footprint printers can help reduce by embracing digital. What's more, traditional plates require processing which involves the use of water, electricity and environmentally unfriendly chemicals. By contrast, Kodak inkjet presses use environmentally friendly water-based inks.
Ease of operation: The truth is that digital presses are easier to operate than the typical offset press and require less labor per shift. And new workflow software solutions, such as our PRINERGY line, can streamline digital processes, optimize print quality and make digital print more efficient than ever.
Don't get me wrong: I'm not advocating a complete transition to digital today. Offset presses have unique strengths, especially in high-volume applications, and will be around for a long time. Instead of "either/or", I'm suggesting an "and" approach. Going forward, successful printers will be able to offer both digital and offset options to better serve their customers, handle a wider variety of jobs and stay profitable.
It's clear that we've reached the tipping point for digital adoption. Ignoring it is not an option. Smart printers will recognize the need to change, embrace digital print technology and set themselves up for success as the industry continues to evolve.