Print Perspectives
Benedict Press improves sustainability with innovative Kodak products
Abbey printer switches to KODAK SONORA X Process Free Plates and modernizes platemaking operations with a KODAK TRENDSETTER Q800 Platesetter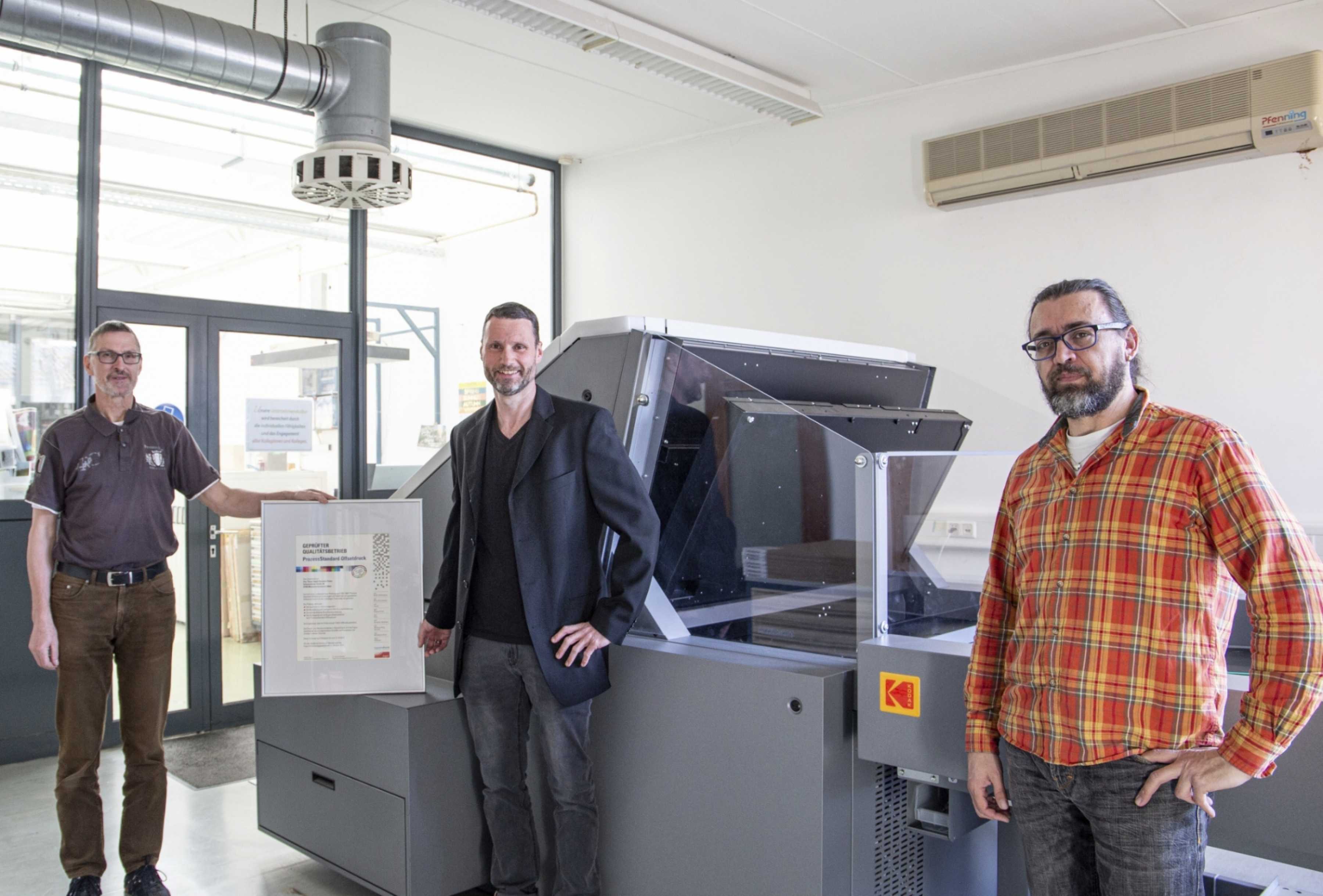 Münsterschwarzach Abbey in Schwarzach, near Würzburg (Germany), was founded as a nunnery in the year 780. Re-acquired by the Missionary Benedictines in 1913, it is today home to around 100 monks. In keeping with the monastic rules, the abbey maintains a number of businesses and workshops providing work not only for monks but also for some 300 secular employees. Among the economically strongest of these businesses is Benedict Press: with 25 people on the payroll, the printer specializes in end-to-end production of high-quality books (including coffee-table books), art catalogs, calendars, posters and a whole series of other print products.
Priority for "green" economics – printing included
An environmentally friendly approach that makes sparing use of resources is a top priority for Benedict Press, which produces on sheetfed offset and toner digital equipment. As early as 2000, the monks made a commitment to strictly sustainable management as an active contribution towards preserving the global environment. During the years that followed, Münsterschwarzach Abbey and its various commercial enterprises became completely self-sufficient, with electricity and heat from renewable sources. Solar and hydroelectric power, a biogas plant and a wood energy system lay the foundation for the abbey's carbon neutrality.
The abbey printer has been certified under the European Commission's ambitious EMAS (Eco-Management and Audit Scheme) since the beginning of 2019. The decision to introduce the KODAK SONORA X Process Free Plate was made in summer 2019 as part of ongoing sustainability efforts. Prior to that, a so-called chemistry-free plate had been used, which had to be washed in a processor with a special clean-out finisher after imaging. By switching to the SONORA X Plate, it was possible to eliminate this equipment. The related consumption of clean-out chemicals, water and energy was simultaneously eliminated, with the result that platemaking was not only more environmentally friendly but also faster.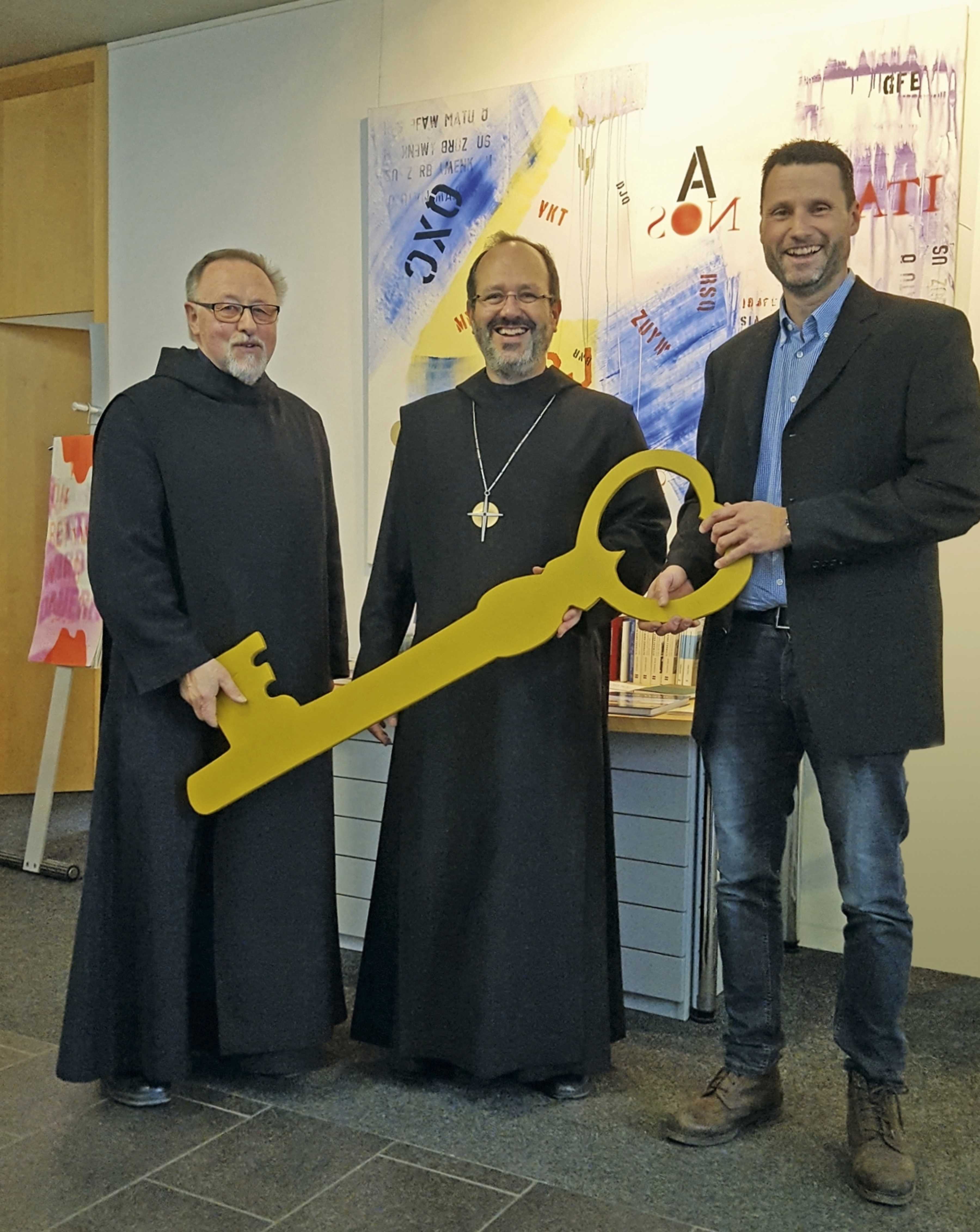 SONORA X Process Free Plate meets quality and performance expectations
According to Michael Blass, Production Manager at Benedict Press, the transition to the KODAK SONORA X Process Free Plate was completed without a hitch. The prepress operators and printers were initially advised by a Kodak plate specialist, and other than replacing the old fountain solution no changes were necessary in production. "One key requirement we specified was that the plate should also be suitable for high-quality printing with a fine 300 lpi screen. The production of premium quality art and church guides, which we print with this screen using highly pigmented inks, is a flagship service of ours. We can do that superbly well with the SONORA X Plate," Blass explains.
Kodak's process free plate is employed on all four of the abbey printer's sheetfed offset presses. Apart from one five-color with a coater and one four-color with a perfecting option – both in 70 x 100 cm format – two smaller presses are also utilized. As recently as February 2020, the business was successfully recertified according to the Offset Printing ProcessStandard (PSO) (ISO 12647-2) – for the first time with the SONORA X Plate. Digital Printing ProcessStandard certification was obtained along with it.
Investment in Kodak CTP: a choice informed by experience
Once the SONORA X Plate was established in production, Benedict Press took the next step towards modernizing and streamlining its platemaking operations in fall 2019. The idea was to replace a 15 year-old KODAK TRENDSETTER Platesetter, where the plates still had to be manually loaded and unloaded, with a new CTP system.
"We're passionate TRENDSETTER users. That platesetter was the best possible publicity for Kodak because it kept going without any problems for all those years and never once let us down," says Blass. "That's why we definitely wanted another Kodak. However, in order to make plate imaging more efficient – and our operators' lives easier – we were keen to invest in a fully automatic system that is also capable of in-line plate punching."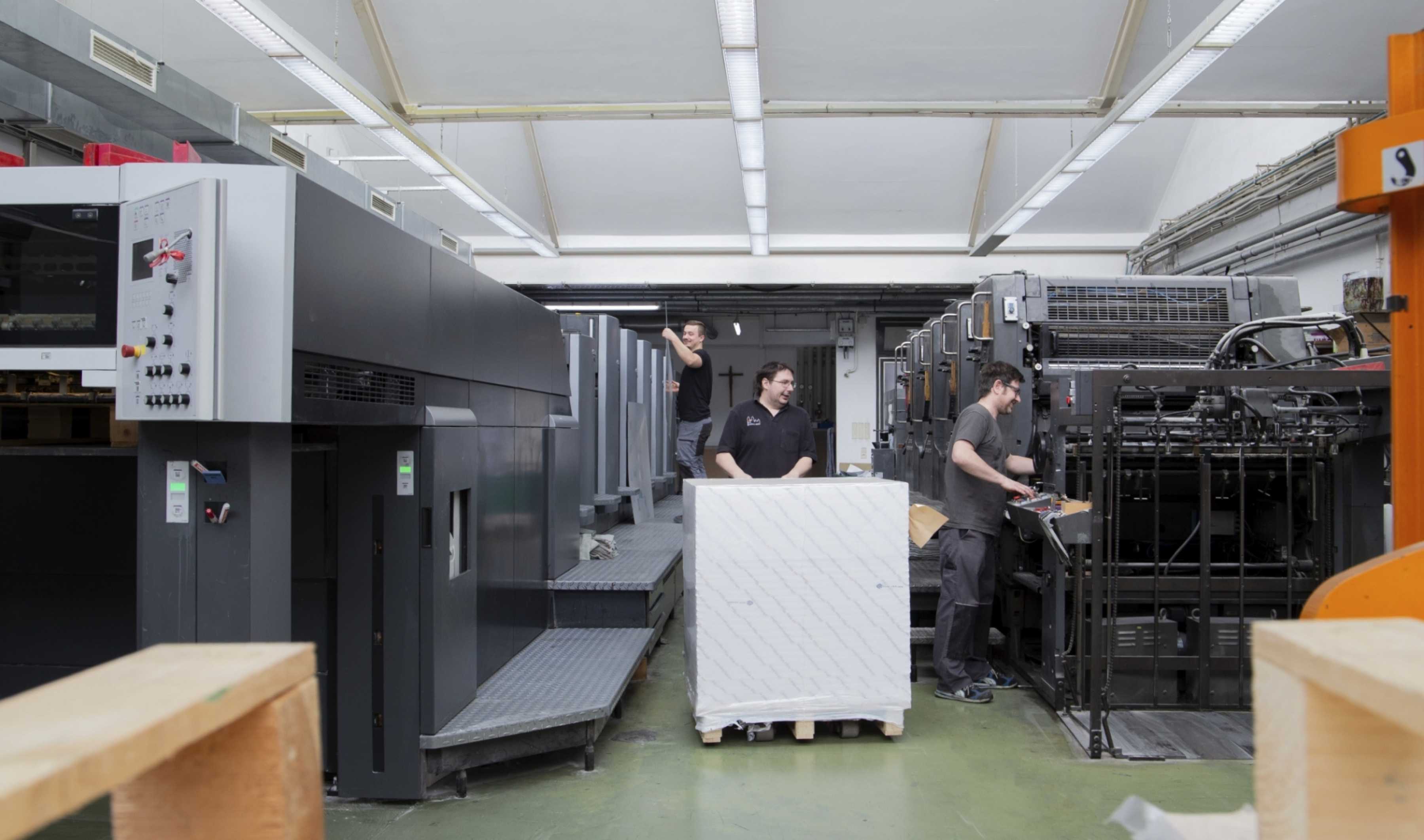 With this in mind, the abbey printer chose a KODAK TRENDSETTER Q800 Platesetter with KODAK SQUARESPOT Imaging Technology that is equipped with the optional Single Cassette Unit (SCU) as well as an in-line punch. The printer has two plate trolleys for the SCU, each with a maximum capacity of 120 plates including slip sheets. All of this adds up to an automated CTP process with the most popular plate sizes for the two large presses.
"We always consider the environmental aspects before making any investment decision, and thanks to the SONORA X Plate we're now completely chemistry-free all the way to the press," Michael Blass comments in conclusion. "Our experience with the process free plate from Kodak has been entirely positive, and we wouldn't hesitate to choose it again. It's clear added value for us because we also claim to provide green, sustainable services."