Press Releases
Kodak to showcase the KODAK PROSPER ULTRA 520 Press at Hunkeler Innovationdays 2023
ROCHESTER, N.Y.
January 10, 2023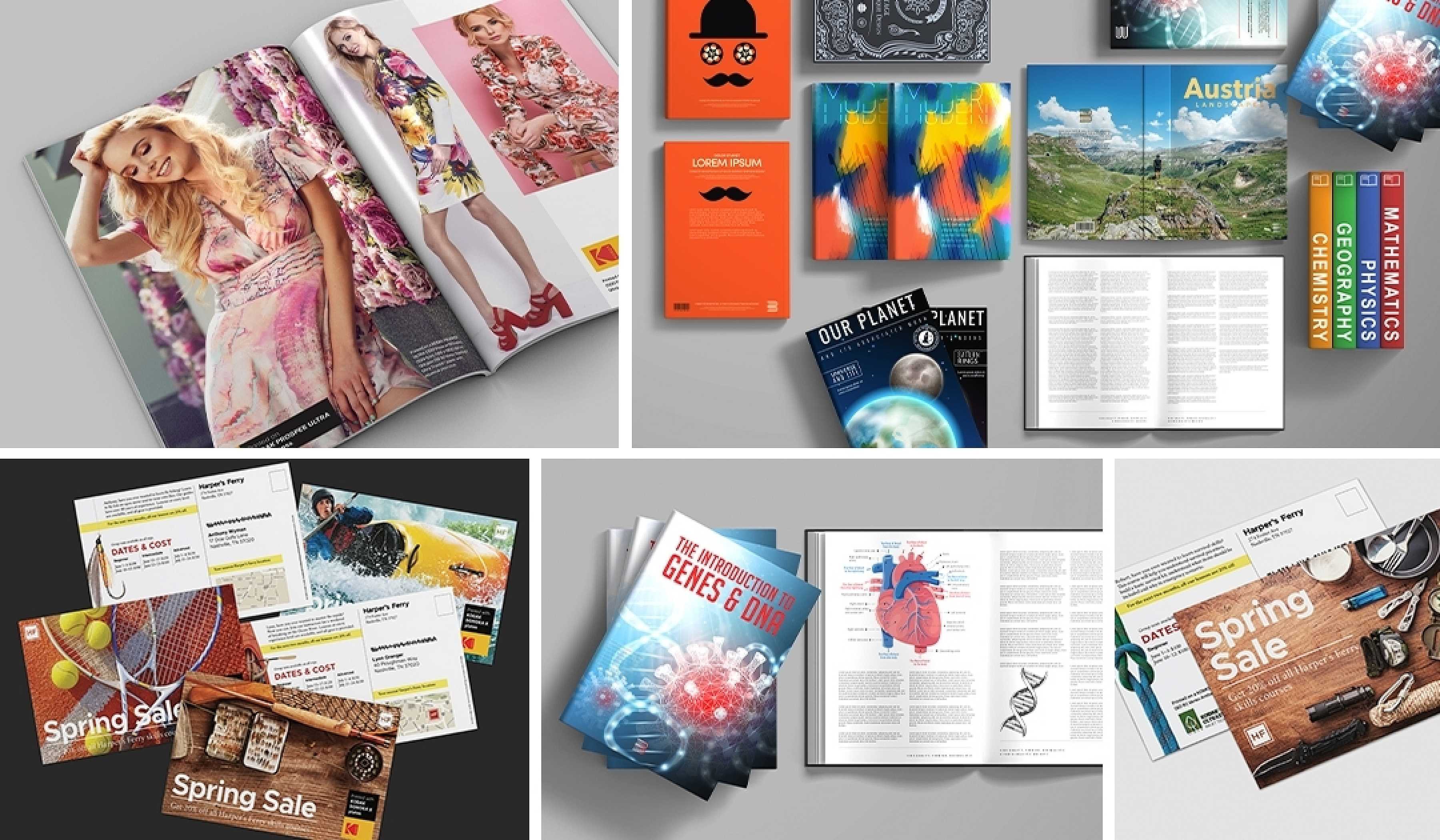 Delivering on its promise to provide best in class solutions that are the most innovative, Kodak will showcase its latest technology for high-speed digital production printing and end-to-end workflow management at Hunkeler Innovationdays 2023 (February 27 to March 2, Lucerne, Switzerland).
Offset-quality output and exceptional productivity in action
The KODAK PROSPER ULTRA 520 Press will be the highlight at Kodak's booth P5 in Hall 2. The recently launched inkjet web press will be on display for the first time in Europe. Taking full advantage of KODAK ULTRASTREAM Continuous Inkjet Technology, PROSPER ULTRA 520 delivers outstanding offset-quality print at high speeds, offers great application flexibility and enables printers to profitably shift more jobs from traditional offset to digital.
Kodak will present a roll-to-roll configuration in which PROSPER ULTRA 520 is integrated with a Hunkeler UW8 unwinder and RW8 rewinder along with the Hunkeler WI8 web inspection system via its open architecture interface. The press will print live three versions of a "magalog" (blend of magazine and catalog) with different editorial and marketing content. The demanding application includes large high resolution images and a compelling design that leverages PROSPER ULTRA 520 Press's ability to print heavy ink coverage on standard offset paper at 150 mpm (500 fpm).
Show attendees can also expect to see an extensive collection of finished applications printed on the PROSPER ULTRA 520 Press as well as the PROSPER 7000 Turbo Press, the world's fastest digital press with speeds of up to 1,345 fpm (410 mpm). The impressive range of samples on display will include trade publications, color books, newspapers, catalogs, postcards, and direct mail.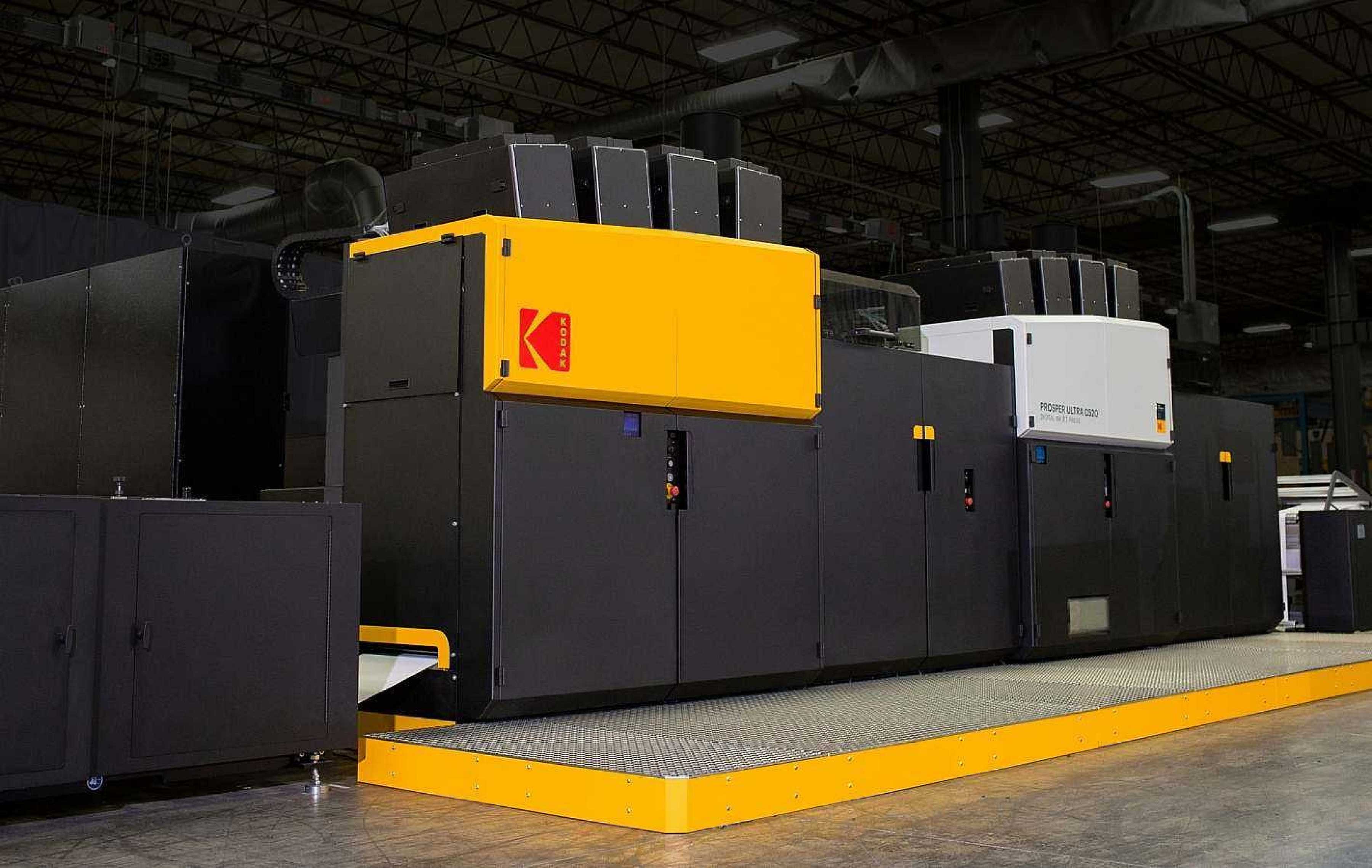 KODAK PRINERGY On Demand Business Solutions manages all production, customer collaboration, and business processes
To enable efficient and profitable production in the digital print environment and to realize a "smart factory" concept, a powerful overarching workflow is needed. Kodak will be demonstrating KODAK PRINERGY On Demand Business Solutions, the first end-to-end workflow solution for the printing industry. Powered by PRINERGY On Demand workflow automation and Microsoft Azure cloud, PRINERGY On Demand Business Solutions removes complexity by bringing together print-specific E-commerce, MIS/ERP, and collaboration software solutions, fully integrated and solely managed by Kodak. At Hunkeler Innovationdays, PRINERGY On Demand Business Solutions manages the digital print workflow and tracks the entire production process of the magalog job all the way to the saddle-stitched end product.
In addition to its activities on the exhibition floor, Kodak will talk about its solutions for seamless and efficient workflow integration in the digital printing environment at the DOXNET on-site Conference, which will be held on February 28 as part of Hunkeler Innovationdays.
"We are excited to use Hunkeler Innovationdays for the European premiere of the KODAK PROSPER ULTRA 520 Press. This breakthrough inkjet press eases printers' transition from offset to digital production with its quality, productivity and application capabilities," said Jim Continenza, Executive Chairman and Chief Executive Officer, Kodak. "KODAK PROSPER Presses, with their high-speed architecture and use of proprietary water-based nanoparticulate pigment inks and optimizer agents, provide complete solutions for high-output, cost-effective printing of a broad range of applications in all segments of the print market."

About Kodak
Kodak (NYSE: KODK) is a leading global manufacturer focused on commercial print and advanced materials & chemicals. With 79,000 worldwide patents earned over 130 years of R&D, we believe in the power of technology and science to enhance what the world sees and creates. Our innovative, award-winning products, combined with our customer-first approach, make us the partner of choice for commercial printers worldwide. Kodak is committed to environmental stewardship, including industry leadership in developing sustainable solutions for print. For additional information on Kodak, visit us at Kodak.com or follow us on LinkedIn Kodak Print.
© Kodak, 2023. Kodak, Prinergy and Prosper are trademarks of Eastman Kodak Company.
Media Contact
Gill Beard
Worldwide Public Relations Manager, Eastman Kodak Company
gillian.beard@kodak.com
+44 (0) 1923 652727