Press Releases
KODAK PRINERGY Access now available worldwide
ROCHESTER, N.Y.
May 16, 2023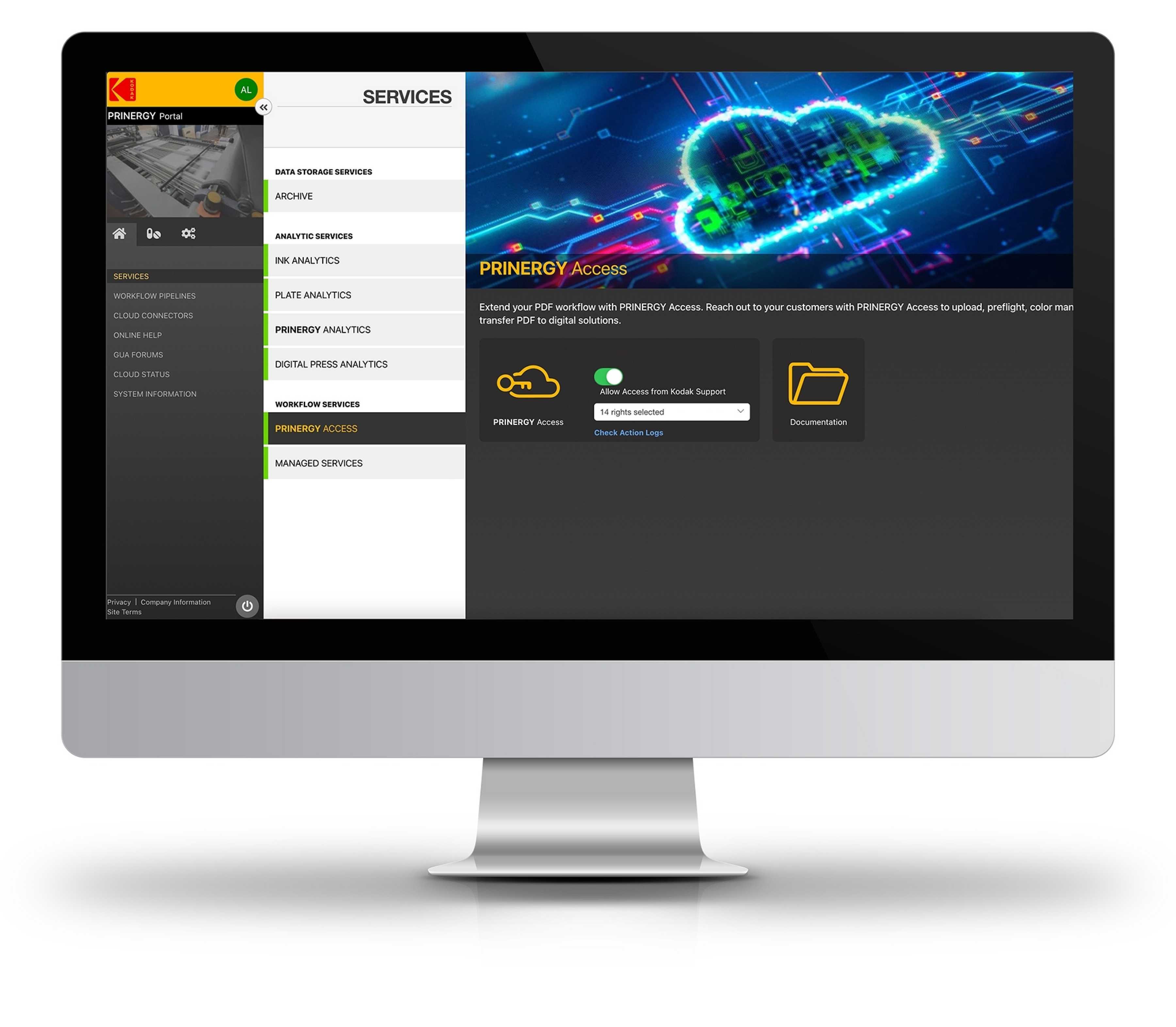 Kodak announces the global launch of the KODAK PRINERGY Access content management Software as a Service (SaaS) solution. Kodak has expanded its PRINERGY Cloud offerings to include an innovative browser-based solution enabling printers to streamline the file upload and approval process, putting their print buyers in control of file preparation from anywhere in the world. PRINERGY Access, previously announced as PRINERGY On Demand Access, provides full connectivity to ANY digital press as well as any on-premise third party or KODAK PRINERGY Workflow.
KODAK PRINERGY Access provides printers of all sizes with access to PRINERGY's high-performance prepress and customer portal tools including Smart Review. PRINERGY Access allows customers of printing companies to upload, annotate, preflight, review and approve their files online.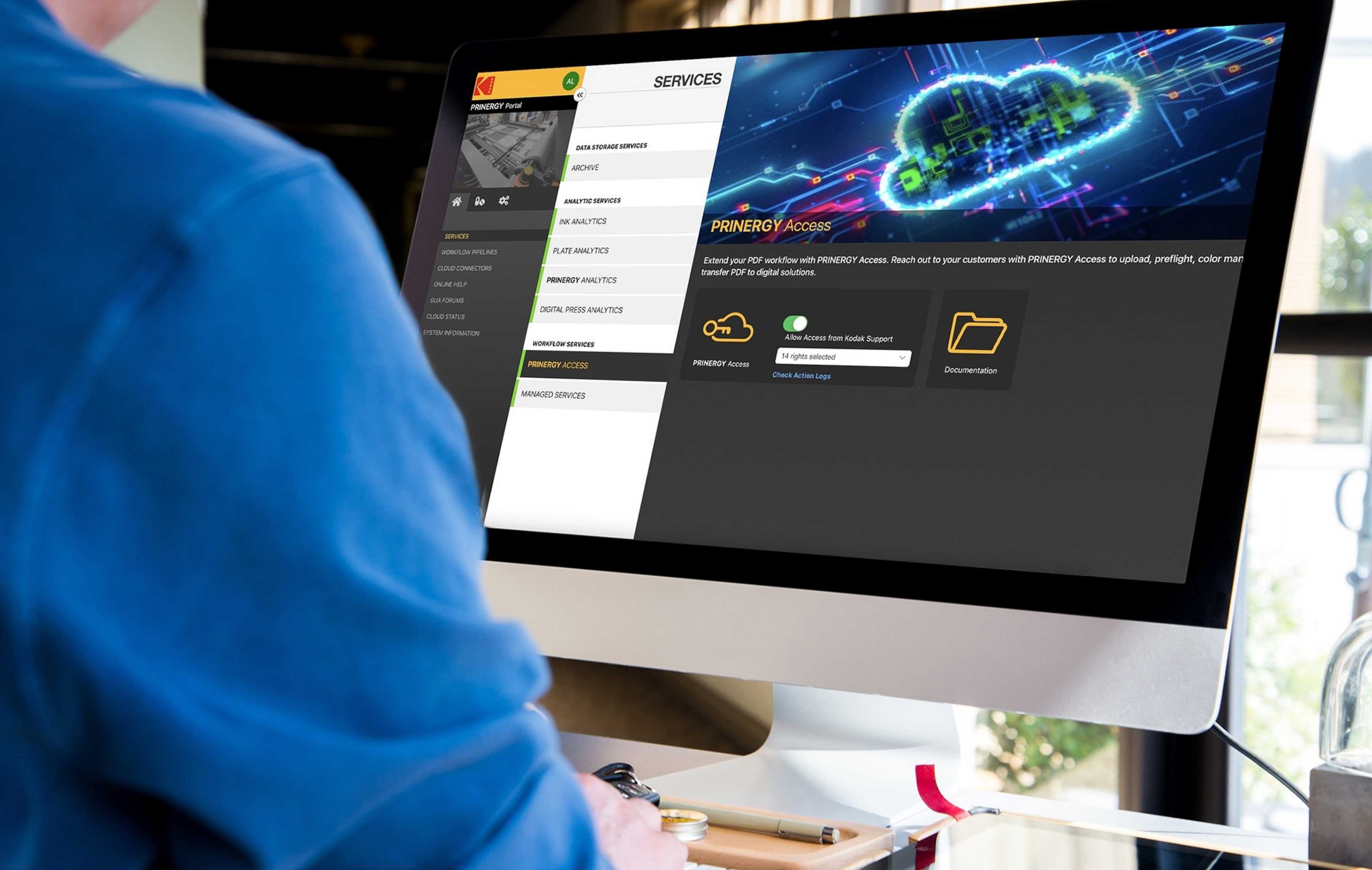 The power of KODAK PRINERGY as an easily accessible SaaS solution
PRINERGY Access integrates seamlessly into any print production environment. It includes Kodak's industry leading Preflight+, color management, file management, backup, trapping, and routing software. The SaaS offering takes full advantage of the unexcelled versatility, dependability and security of the Microsoft Azure cloud platform. PRINERGY Access enables printers to make use of the latest, most reliable IT infrastructure without the cost and responsibility of maintenance and upkeep, while eliminating costly IT resources required for hardware and software upgrades or changeovers. Since PRINERGY Access has minimal network bandwidth requirements, using the system is simple and efficient for both printing companies and their clients. Another benefit for printers is that PRINERGY Access reduces prepress time and file handling, boosting productivity without the need for additional prepress staff.
"We are very pleased that PRINERGY Access is now available around the globe. It enables commercial printers of all sizes to easily benefit from our unmatched prepress and print automation and customer collaboration tools," said Jim Barnes, Kodak's Chief IT Implementation Officer. "Printers can use PRINERGY Access immediately without complex implementation, and without having to invest in the acquisition and maintenance of additional hardware or IT infrastructure."

About Kodak
Kodak (NYSE: KODK) is a leading global manufacturer focused on commercial print and advanced materials & chemicals. With 79,000 worldwide patents earned over 130 years of R&D, we believe in the power of technology and science to enhance what the world sees and creates. Our innovative, award-winning products, combined with our customer-first approach, make us the partner of choice for commercial printers worldwide. Kodak is committed to environmental stewardship, including industry leadership in developing sustainable solutions for print. For additional information on Kodak, visit us at Kodak.com or follow us on LinkedIn Kodak Print.

© Kodak, 2023. Kodak and Prinergy are trademarks of Kodak.