KODAK ESTAR Polyester Films
KODAK ESTAR Polyester films (PET) offer the highest clarity, optical-grade surface quality for use in a variety of industrial applications. Our films are customizable, available in a wide range of widths, thicknesses, and can be processed uncoated or with coatings on one or both sides of the material – up to three coatings per side. Kodak's expertise in polyester film production allows for high quality at a cost-effective price.
Product Features
Optical-grade surface quality
Produced with minimal surface contact
Scanned to meet the stringent requirements for optical applications
No haze
Greater than 90% transmittance
Less than 1% haze
Customization
Films are available in a wide range of custom widths and thicknesses
Process & coating
Adhesion-promoting primers
Anti-static coatings, gels, suspensions and emulsions
Adhesion coatings for aqueous based inks
Stretching process
Films are transported on a cushion of air without roller contact to virtually eliminate micro scratches that can compromise quality
Six Sigma Black Belt
Statistical modelling and design
Rigorous change management
Unsurpassed manufacturing process control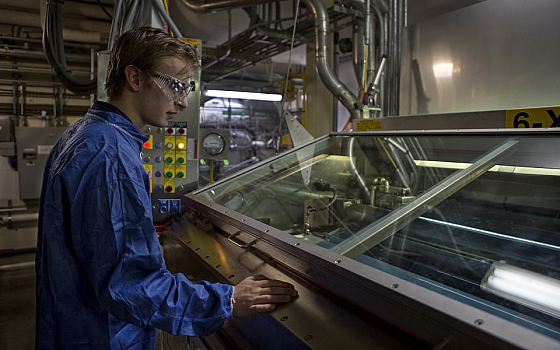 Applications
KODAK ESTAR PET Films are extremely uniform, highly flexible, very resilient and cost effective, enabling manufacturers and product integrators to use them for multiple industrial purposes, including:
Labels & printing
Metallization
Emulsion-based coating systems
Contact Us
Contact us to receive a preliminary review.