Production-Scale Coating
With our Production-Scale Coating services, we can optimize manufacturing operations and resolve even the most complex technical issues. This focus on manufacturing excellence – paired with more than a century of materials and roll-to-roll expertise – allows for a dedication to your product with world-class quality at the lowest possible manufacturing cost.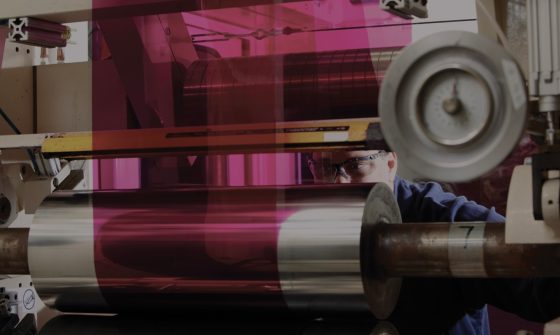 Production Coating Using Roll-to-Roll Manufacturing
Kodak's roll-to-roll manufacturing capability paired with our high-volume chemical manufacturing capability allows for a unique opportunity to significantly lower overall product costs.
Adding to this is Kodak's state-of-the art analytical testing and product commercialization services. All of these services are available on the same site, making Kodak your "one-stop shop" to take your product from concept to the end with world-class quality.
Production Coating Using Gravure
Kodak has successfully used gravure printing to manufacture a wide variety of products for demanding photographic applications for over 25 years. We offer a roll-to-roll manufacturing process for high-scale coating or printing, with the ability to print onto substrates as thin as 4.5 microns (18-gage) in a safe and cost-effective manner.
Our process can apply up to 8 distinct functional layers on webs 1.6 meters wide and at speeds up to 330 meters per minute. We use lean manufacturing techniques and employ state-of-the-art process control to enable world-class product quality and consistency.
Gravure Coating Capabilities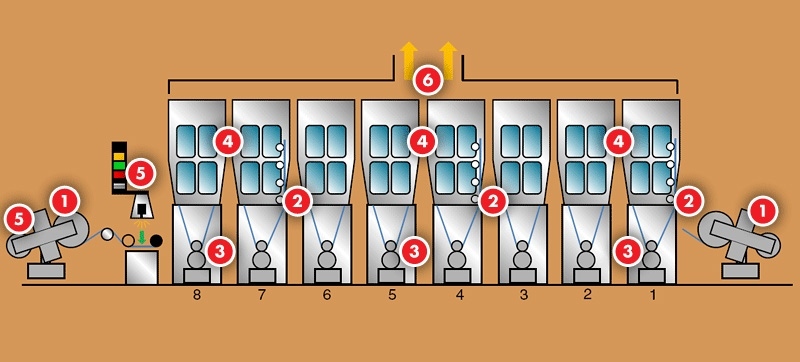 Unwinding/Winding: Dual-spindle turret style Unwinder and Winder with line speed splicing, Maximum wound roll diameter 915mm
Conveyance: Web thickness range 2 - 250 microns, Printing speeds 60 - 300 m/min, web width 1000 - 1635mm,
Active web guiding capability
Coating: Eight (8) station press, Front and back side coating capability, printing registration in machine and cross web directions, nitrogen purge, doctor blade design, active static control, quick change-over
Drying: 13m dryer length, Impinged air drying, 200°F maximum temperature capability, HEPA filtered air supply
Quality: Online vision system for web quality inspection, Sample slitter on Winder for immediate quality samples and testing
Emissions: 100% solvent capture with Regenerative Thermal Oxidizer (RTO) for solvent emissions control
Solution Mixing Capabilities
Enclosed 150- and 400-gallon mixing vessels with temperature control
Eduction capability for introduction of dry or wet materials into mixing vessels
Automatic vessel cleaning process to ensure solution quality
Bulk holding tank capability to accommodate a large variety of solvents
Multiple powder handling systems with precise batch weighing capability
Small and custom solution batch preparation for special applications
In-line filtration capability to maintain solution quality
Solution sampling with in-process testing capability on site
Dedicated solution delivery system for each coating station with active flow, temperature and viscosity control
Recipe-driven process control for repeatable preparation of solution batches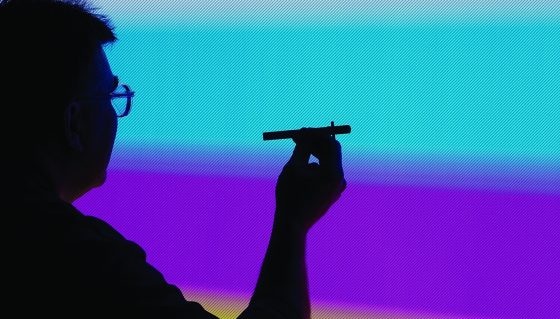 Quality Testing and Analytical Capabilities
Kodak has the quality testing and analytical capabilities to ensure that your product meets the strictest performance specifications and quality requirements.
On-site labs offer a broad range of specialized test equipment, instrumentation, and testing methods to provide timely data and information for troubleshooting and quality control. Our experienced lab technicians use proven methods that meet accredited testing and measurement industry standards, allowing for the most reliable testing possible.
Converting and Product Assembly Capabilities
Kodak has over 100 years of converting experience in roll-to-roll slitting, rewinding, and packaging of products to meet the exact dimensions needed in the imaging and printing industries. In fact, our equipment has been developed over time and is capable of converting a wide range of materials including plastic films, thin papers and thin gage metals and foils, among others.
Additionally, Kodak has available space to locate any unique final assembly process that your product might require, allowing for a significantly lower manufacturing cost as your final assembly process will be available on the same site. Contact us to find out how Kodak can create a more efficient and cost-effective manufacturing system for your business.
Contact Us
Contact a Kodak representative to learn how our products and solutions can help grow your business.