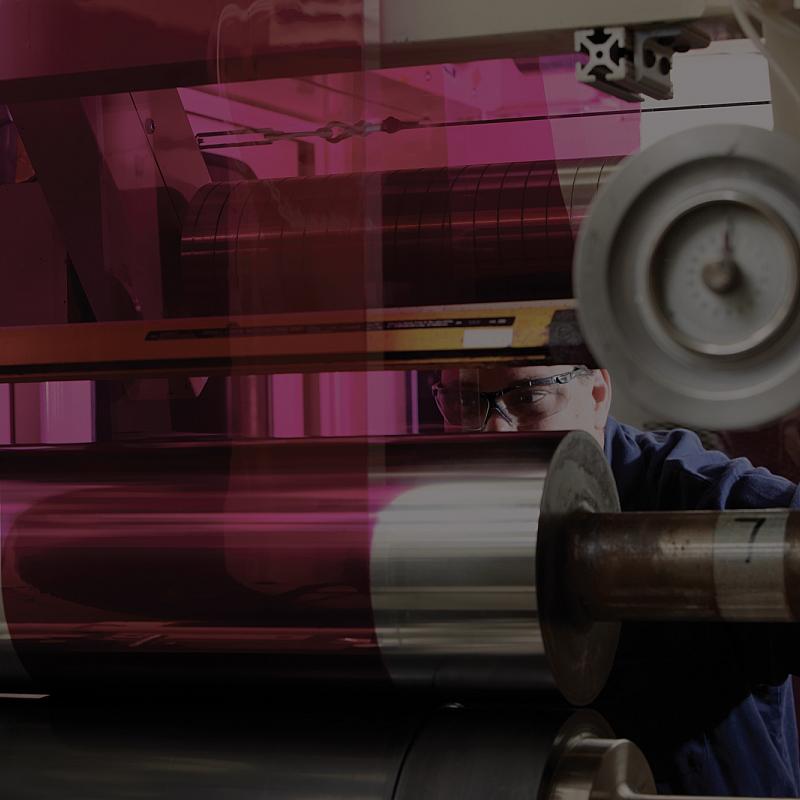 KODAK Coating and Product Commercialization Services
From concept to commerce
Use Kodak's assets and know-how to commercialize your product using cost-effective roll-to-roll manufacturing techniques. Let Kodak focus on the manufacturing process so that you can focus on the materials and marketing efforts that will make your product a commercial success.
Your product belongs to you
Kodak recognizes that confidentiality and IP protection are critical factors in your commercial success. Our facilities and work systems are designed to provide you maximum security and to enable you to maintain complete ownership of your IP.
Adhesives
Anti-microbial
Automotive
Batteries/energy storage
Consumer Imaging
Fuel cells
Medical
Optical
Pharmaceutical
Photovoltaics
Printed Electronics
Security/anti-counterfeiting
Partners
Polaris Battery Labs, LLC.
A small-scale research laboratory based in Oregon; they work with our clients in the earlier stages of battery development to create a product that Kodak can produce at larger quantities.
About Us
With over a century of commercialization experience in both chemical and roll-to-roll manufacturing, Kodak is well positioned to produce your product at the lowest cost and with the highest quality. Our state-of-the art pilot and manufacturing capabilities, combined with our exceptionally skilled workforce, let us take your product from concept to the end customer with world-class quality, speed and cost.
Kodak's Coating and Product Commercialization services gives you an opportunity to take advantage of our long-standing heritage as one of the world's leading manufacturers of high-quality products manufactured using a roll-to-roll process. Why would you trust anyone but Kodak to deliver the results you need?
Contact Us
Contact us to request a preliminary review