Follow Modern Litho's journey to end-to-end workflow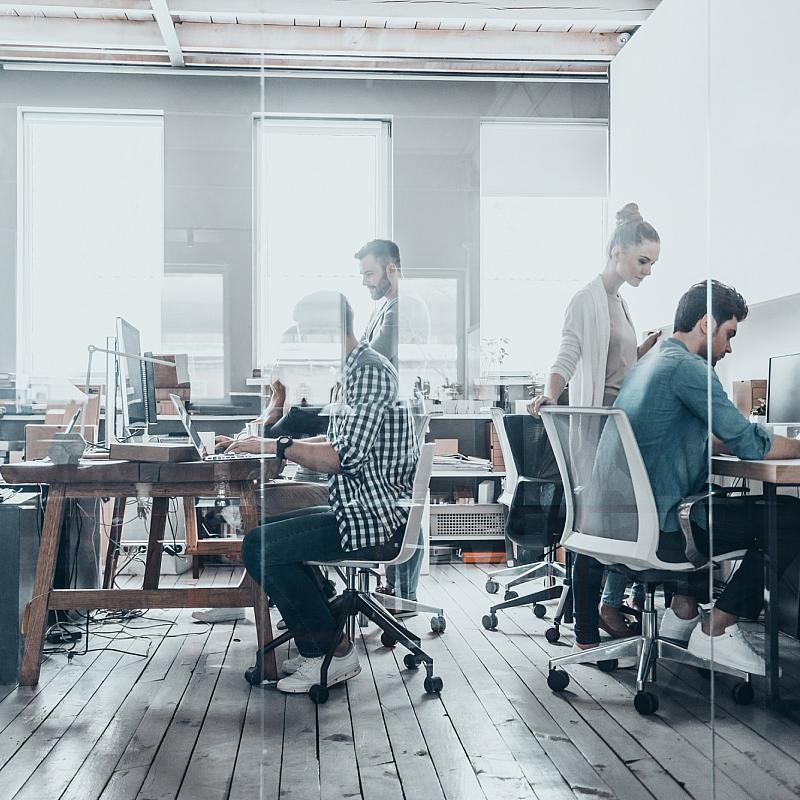 PRINERGY On Demand
Business Solutions
The print industry's only fully integrated business software portfolio without the complexity, finger pointing and hidden costs.
PRINERGY, now for everything
The print industry's leading cloud-based production workflow software platform just reinvented itself...again. We've brought together proven, print-specific business software in a single solution, powered by our PRINERGY On Demand cloud-based platform. Ecommerce, MIS/ERP and collaboration applications are now fully integrated, completely secure and solely managed by Kodak. This portfolio of business software seamlessly integrates with your PRINERGY workflow software, and any other applications within your organization for true end-to-end automation at the highest level of performance.
We've partnered with the print industry's best-known business software providers to give you a cost effective solution that can be implemented immediately:
MIS/ERP
Take control of daily operations with integrated print MIS/ERP from PrintVis, powered by Microsoft Dynamics 365.
Collaboration
Upload files, collaborate, proof, and edit in real-time using Microsoft Teams and InSite Portals.
Ecommerce
Customers can personalize, proof, and submit files into production using integrated VPress web-to-print.
A Platform that grows with your business
Profit from new opportunities by adapting to business and market changes quickly, without risk to workflow continuity
End-to-End Automation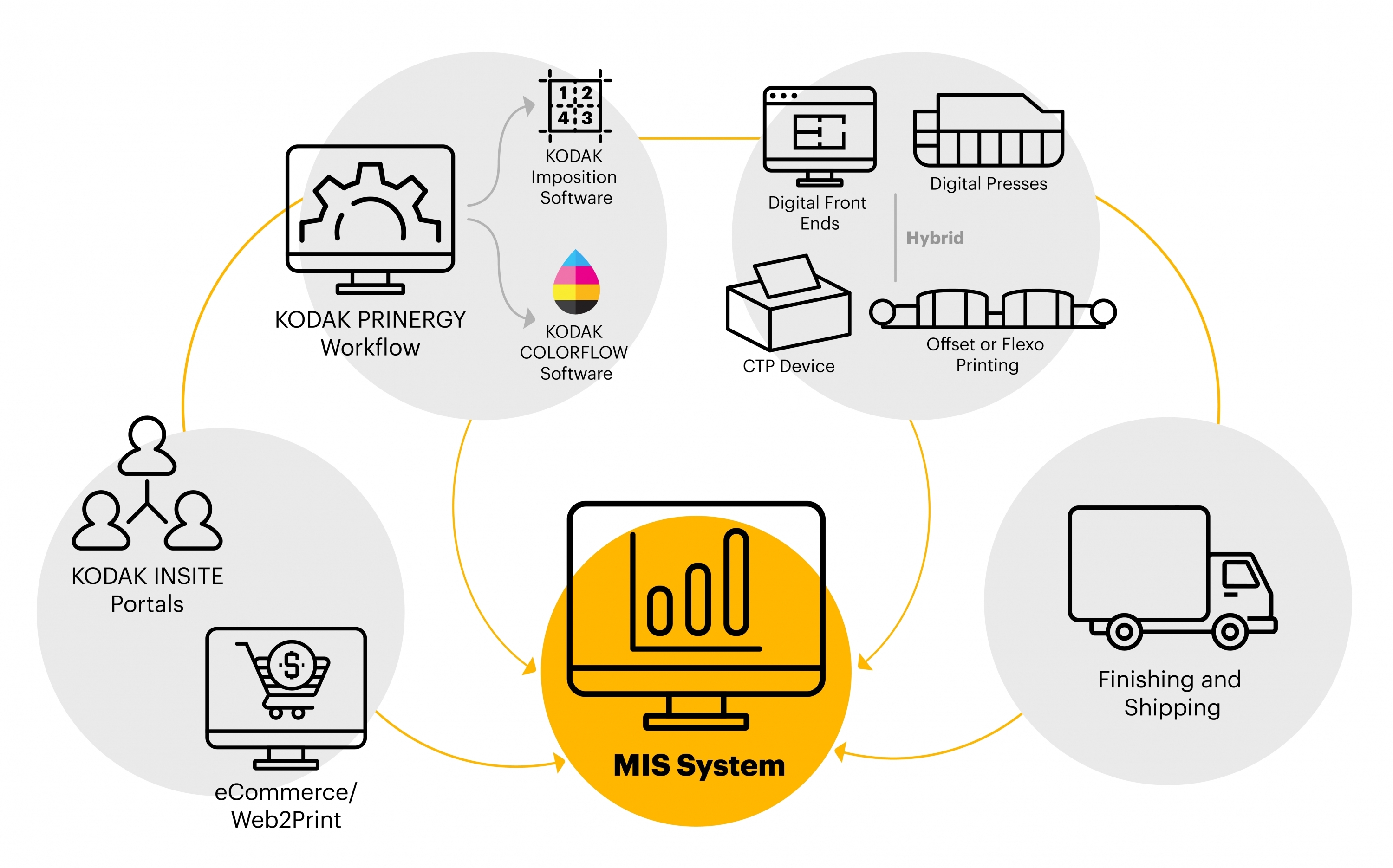 Aren't you just a little curious?