Print Perspectives
Wilco was the first Kodak customer in Europe to opt for the revolutionary KODAK PRINERGY On Demand Platform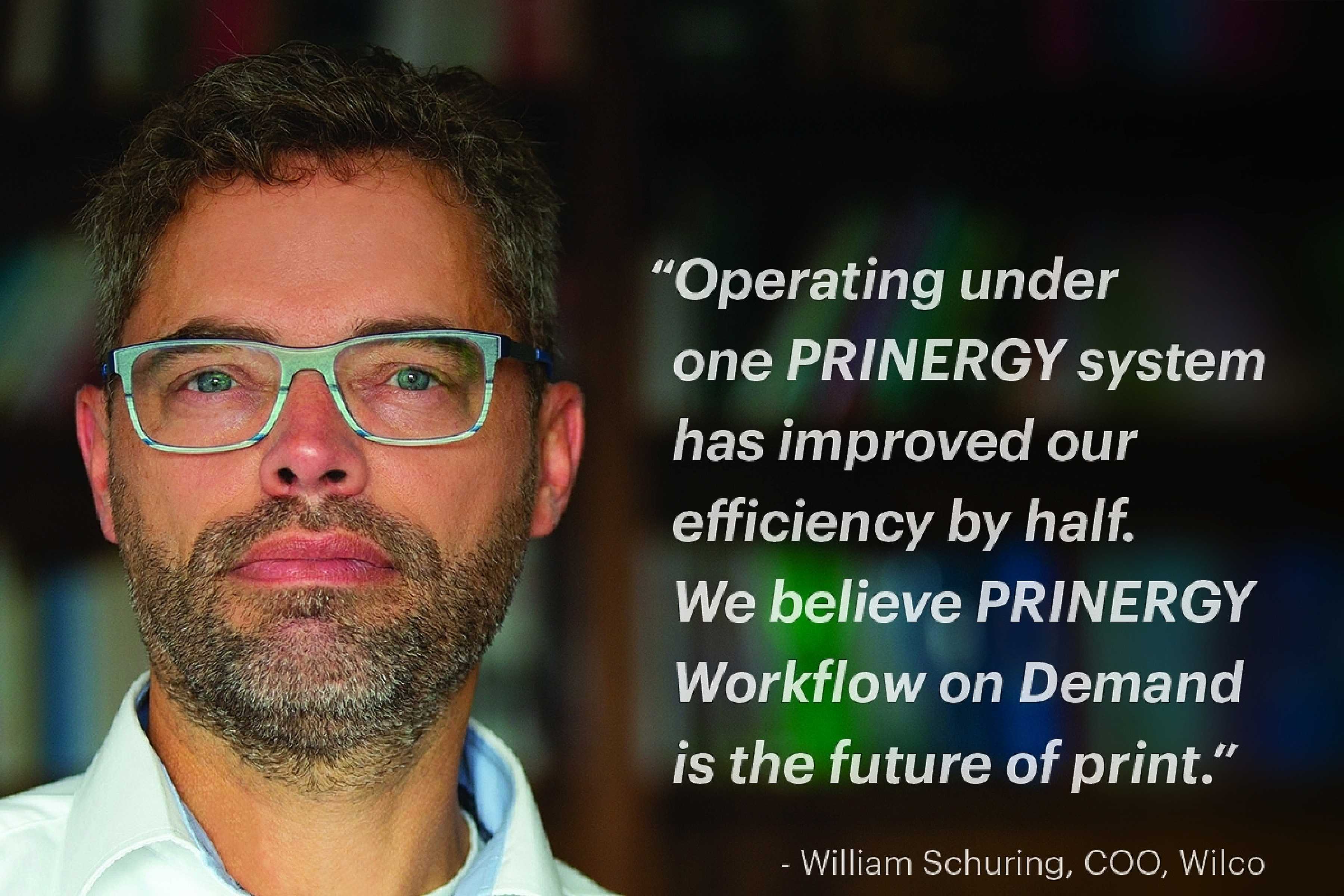 Kodak's PRINERGY On Demand Platform came just at the right time for Wilco Printing & Binding of the Netherlands. Headquartered in Amersfoort and with additional production facilities in Zutphen and Meppel, the company employs 430 people. Wilco specializes in end-to-end production of books and magazines, serving clients in both Holland and other European countries. For more than 20 years now, Wilco has trusted in Kodak's prepress and workflow technology.
As it became increasingly clear that the existing server infrastructure was no longer powerful enough to support the company's business growth and even to migrate to a new version of the KODAK PRINERGY Workflow Software, Wilco needed to explore new IT infrastructure options. There were three approaches open to Wilco: an investment in brand new server hardware, a hybrid solution with some on-site servers supplemented with cloud resources, or – as recommended by Kodak – a one-hundred-percent cloud based solution.

Convinced by the benefits of Kodak's cloud platform
"We share Kodak's conviction that the future of IT environments lies in the cloud," replied William Schuring, Chief Operating Officer, when asked about his reasons for choosing the PRINERGY On Demand Platform which is backed by the highly secure network infrastructure of Microsoft Azure. "Another factor was the higher uptime. In the past, if our server hardware in Amersfoort went down, the prepress departments at our other facilities came to a halt too. There's now only one system in the cloud, and if a technical problem occurs in Amersfoort, our sites elsewhere can carry on producing without interruption."
Production at the three Wilco sites now employs PRINERGY On Demand since the beginning of 2020. "Automation is enormously important. It makes us faster, which is a key factor for our international business. "Thanks to automation, our production efficiency has improved by about 50% in the last couple of years and our throughput increased with the same number of employees," said Schuring. "We introduced Rules-Based Automation some time ago, to automate repetitive tasks and reduce manual touch points. PRINERGY On Demand takes automation to an even higher level and provides tools for optimizing our production efficiency – all this combined with proactive security and flexible scalability."
PRINERGY On Demand's unmatched data security concept and anti-hacking protection are other important factors for Wilco. "Our customers are demanding faster turnaround times, the ability to produce shorter runs quicker, and also more secure digital processes," Schuring explained. "We traditionally invest a lot in security. But of course that's nothing compared to the efficient protection mechanisms that derive from Microsoft Azure's secure network infrastructure and the $1B investment in R&D that form the backbone for Kodak's cloud solution."

Faster, more efficient, more future-proof
Wilco's operations benefit from PRINERGY On Demand's comprehensive Managed Services solution. Kodak assumes responsibility for system administration, 24/7 security and operations monitoring as well as implementing software upgrades, plus problem resolution. According to Wilfred Vasse, IT system administrator at Wilco, "The biggest benefit for me and my colleagues is that much of the daily maintenance and inspection work is eliminated, so that we're free to concentrate more on other things." And for William Schuring, the fact that the resources used by PRINERGY On Demand are scalable depending on Wilco's capacity requirements is a huge advantage that brings great flexibility and cost-efficiency.
"From the point of view of Wilco's future development, it was definitely the right decision to choose the PRINERGY On Demand Platform and continue our partnership with Kodak," concludes Schuring.
Kodak and PRINERGY are trademarks of Eastman Kodak Company.