Print Perspectives
Kodak holds virtual meeting with partners and customers from Latin America
Kodak 2020 Print That Pays took place remotely and virtually, bringing together more than 100 partners from across the continent
On September 8, Kodak held a meeting bringing together all its partners from the Latin American region. Called Kodak 2020 Print That Pays, the meeting took place virtually via webinar as a safety measure due to the Covid-19 pandemic.
More than 100 professionals - including customers, distributors, members of local graphic associations from segments like packaging, offset printing, editorial, etc. - were present to learn more about the One Kodak concept, the philosophies, values ​​and strategies that guide Kodak's actions around the world, with a special focus on innovation and bringing real benefits to customers.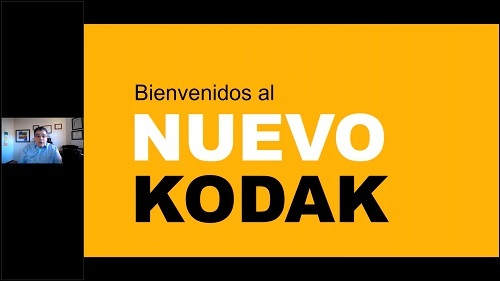 Ivan Bou, VP of Latin Amerca and Carribean regions kicked off the event
The event also emphasized Kodak's commitment to the printing industry, with the development of increasingly digital and sustainable technologies, and a focus on cost reduction and productivity. Print That Pays also featured news and product launches, such as KODAK SONORA Xtra Process Free Plates, the UTECO Sapphire EVO Wide Digital Packaging Press, the NEXFINITY Digital Press, the PRINERGY and PRINERGY On Demand Workflow Management Systems, the revolutionary PROSPER ULTRA 520 Inkjet Press, and KODAK MAGNUS Q800 CTP with T-Speed ​​and Multi-Pallet system.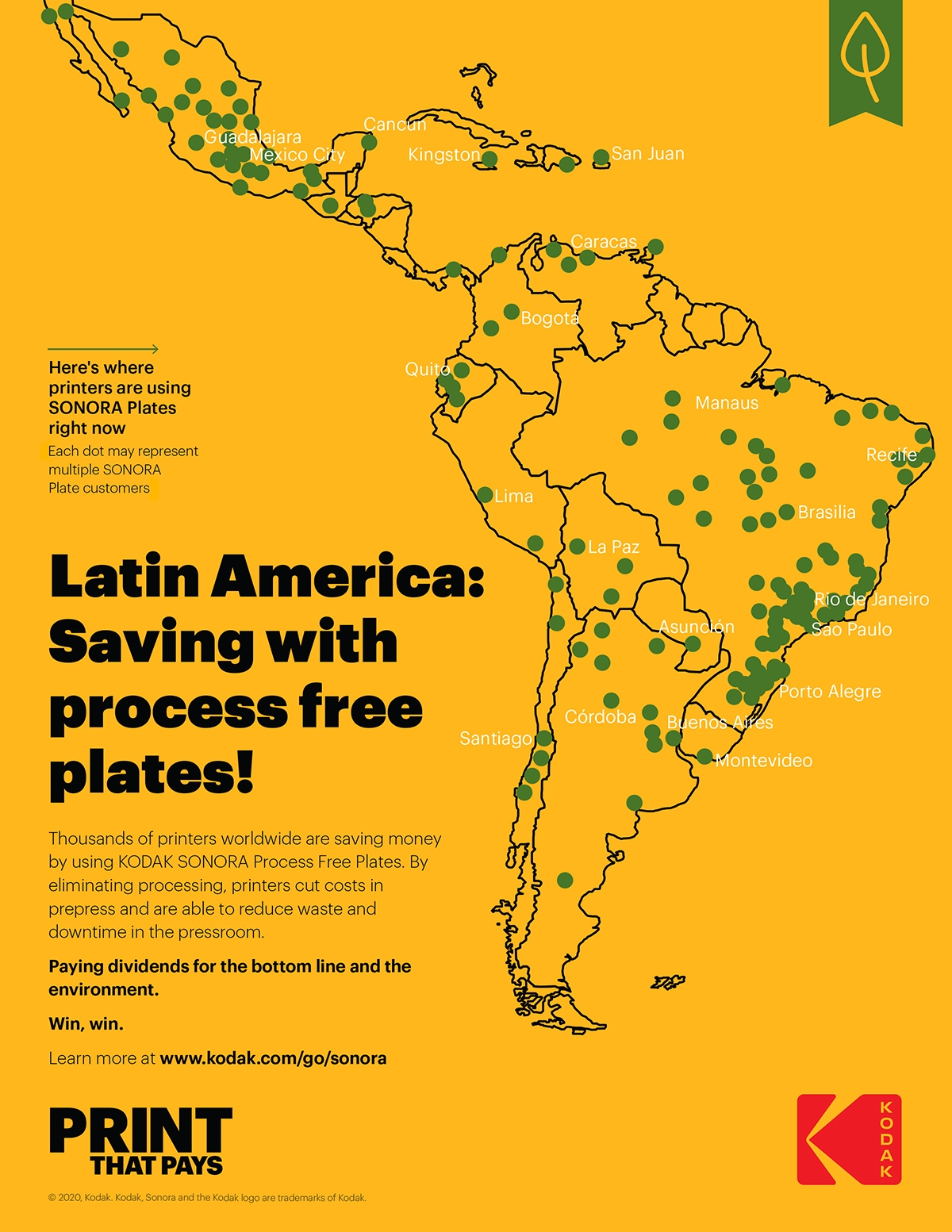 Latin America is an important region for Kodak's print business, including SONORA Process Free Plates
The presentations were made by executives Ivan Bou, vice president for the Latin America and Caribbean region; Kleber Rodrigues, business development manager; Oscar Granados, responsible for selling software and channel strategies; and Fernando Carretero, director of Kodak Iberia for the Printing segment.
The Kodak 2020 Print That Pays Latin America event was extremely well attended, and its success was due to the support and participation of the entire Kodak team.