Print Perspectives
The Technology Inside the KODAK PROSPER Press Pigment Inks
You can achieve wider color gamut, offer a broader range of substrates and print with environmentally-friendly water-based inks, all at a reasonable cost.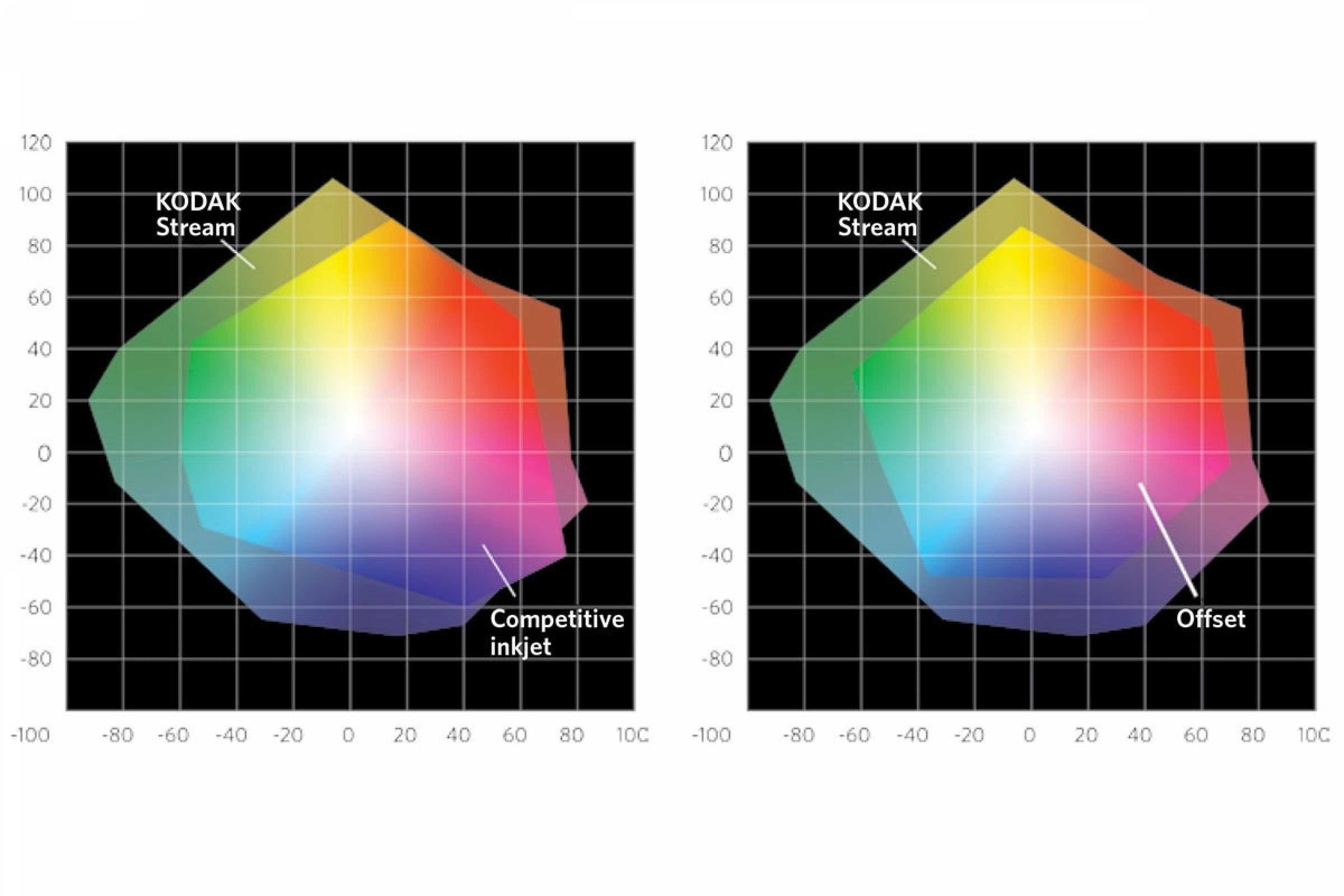 What if you could achieve wider color gamut, offer a broader range of substrates for inkjet printing, and have environmentally-friendly state-of-the art ink development, all delivered at a reasonable cost?
You can with aqueous nano-particulate inks and dispersions from Kodak. A pioneer in inkjet technology, Kodak brings years of experience and market-proven expertise to the development and commercialization of these products. Kodak formulates, develops and manufactures high-performance inks and dispersions that are ideal for use across a wide range of processes and applications.
The cutting-edge materials science inside the KODAK PROSPER Press Pigment Inks is just the latest example of over 100 years of researching, inventing, engineering, and manufacturing imaging materials. The company leveraged three interrelated core competencies to fine tune the world's most advanced pigment inkjet inks for the PROSPER Presses:
Micromedia milling materials and process engineering
Imaging colorant chemistry
Pigment dispersant chemistry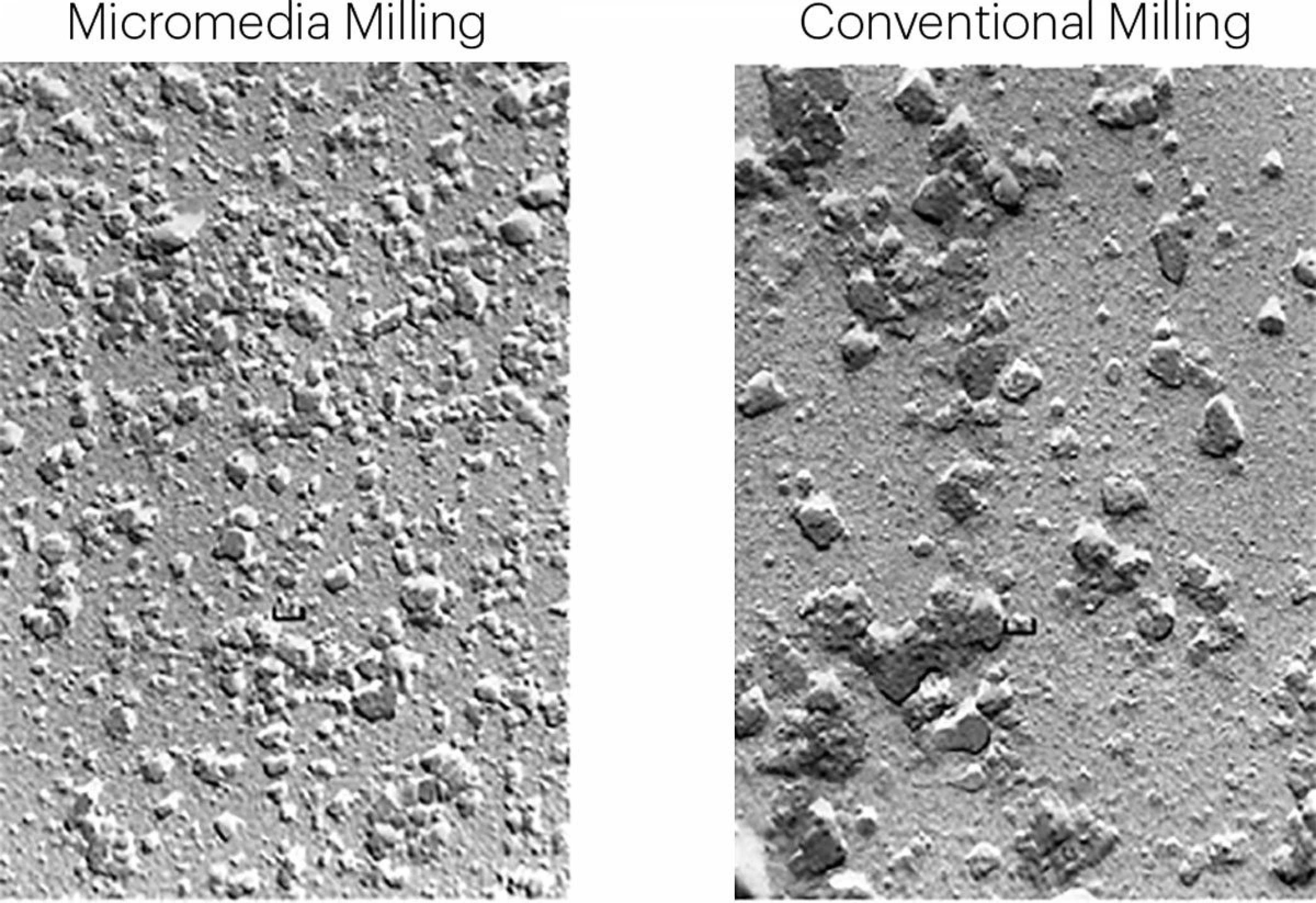 In the early 1990s, when color pigment inkjet inks were first becoming available in the marketplace, they were notoriously problematic causing nozzle clogging, kogation, poor color gamut, and differential gloss. The existing conventional milling technologies, pigment grades, and dispersant technologies were simply inadequate to produce small enough and stable enough pigment dispersions. Fortunately, at Kodak, comminution technologies capable of producing very narrow, sub-100-nm dispersions had already been invented and commercialized for different applications. This milling process, often referred to as micromedia milling, uses a proprietary polymeric milling media and a proprietary milling process to efficiently grind most pigments to median particle sizes of well under 100 nm.
Producing such ultrafine particle dispersions is one thing but producing them with pigments selected for optimum imaging performance and producing pigment dispersions with extremely high stability toward particle growth or settling is quite another. This is where Kodak's rich heritage in producing ultra stable colloids and dispersions for both silver halide imaging and liquid electrophotographic printing, combined with our vast knowledge of imaging colorants – both dyes and pigments – was leveraged to commercialize the first set of reliable, high image quality, and high image stability pigment inks for wide format commercial inkjet applications in the late 1990s. The pigments were carefully selected to maximize three things – color gamut, dispersion stability, and fade resistance.
The choice of dispersant is critical to both particle comminution and particle stabilization. Suffice it to say that commercially available dispersants are inadequate for these purposes. At Kodak we have screened literally thousands of commercial and proprietary dispersants, both molecular and polymeric, and in the process, we have found only a few classes of materials that are up to the task.
When comparisons are made with Kodak and other competitive or offset ink sets, several key points are clear. Kodak's nanoparticulate pigment inks demonstrate proven quality, flexibility and scalability.
Key benefits include the ability to print superior color gamut and tonal scale
with less pigment, jetting module improved reliability and efficiency and the ability to customize formulations to enhance specific attributes.