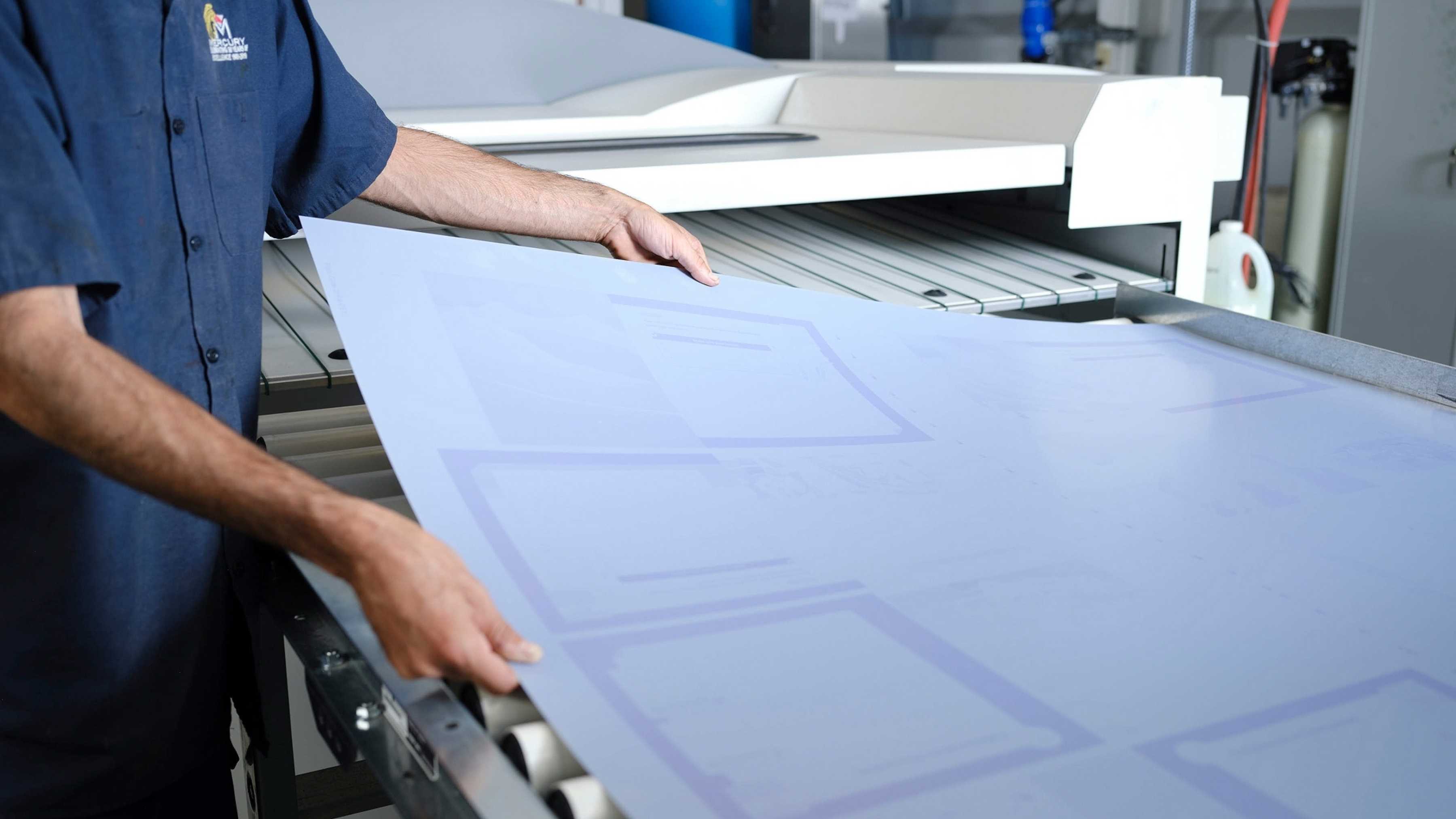 Are you using traditional processed plates simply because that's the way you've always done it? When you really stop to look at your business, though, a switch to process free plates will be more compelling.
Change can be difficult for print businesses. You can end up so busy navigating day-to-day responsibilities, that you can't stop even to consider better alternatives. The use of traditional plates may be no exception. But take a step back to examine your print business, and its future objectives, and you're likely to find compelling reasons to make changes — especially when they're quick, easy and demonstrably effective.
Here are three signs it's time to switch to process free plates.
1. Your business needs to grow cost effectively
In a challenging operating environment, you're likely to keep an especially keen eye on your short-to-medium term growth objectives. If you're looking to expand your business, you'll need to optimize the time employees spend on tasks that enhance productivity. By removing the plate processor, your job completion rates will improve because employees can focus on work that does not involve platemaking. The improvement in staff utilization will positively impact profitability, print consistency, and quality output as a result of using process free plates.
First, they can help you produce better print. KODAK SONORA Process Free Plates exhibit very stable on-press behavior, and since they don't require the use of chemicals or water, they are less likely to cause print defects. This improves your quality control, delivering a superior product to your customers, which will help you to keep your existing clients happy and to attract new business.
Second, process free plates can improve your efficiency. Since they don't require the use of chemicals or water, they can be processed more quickly than traditional processed plates. This supports achieving greater run lengths and reduces make-ready and paper waste. With this, jobs move faster than ever from prepress to press. With faster output, you meet customers' increasing demand for tight turnarounds, and further increase their satisfaction. The improvements in customer satisfaction favorably impact customer retention, leading to new business opportunities with existing clients.
Kodak's process free plates also save a lot of money that previously went towards electricity, water and chemicals. Likewise, you also reduce the cost of maintaining equipment, as well as cleaning the equipment and disposing of used cleaning solution. Since cost savings varies by printer, use the KODAK SONORA Plate Savings Estimator to calculate the impact of converting to process free plates for your business.
It's quick and easy to make the switch from traditional plates, too. You don't have to change anything on your presses or alter any parameters. Your press operators simply make a minor adjustment to their plate handling habits.
2. The hidden cost of traditional plates is going up
Traditional wet plates bring a lot of hidden costs even during periods of economic stability. Plates can pick up defects during plate processing, leading to the expense of plate remakes and money lost to delays, press downtime, and wasted paper.
But during times of economic disruption, printers can expect additional hidden costs, especially when inflation becomes significant. Prices are rising everywhere, and the production of traditional processed plates is no exception.
For instance, the cost of chemistry is increasing, thanks to price hikes across supply chain, manufacturing, and distribution. At the same time, the cost of raw materials used to make traditional plates, such as aluminum, are going up, too. The same is true for the cost of the skilled labor required to produce traditional plates, and cost increases also exist with the electricity and water required to produce and process traditional processed plates.
As digital printing technology continues to improve, the demand for traditional processed plates is predicted to experience a decline, which is likely to leave those who continue to use them paying a higher price.
Given all the above, the use of traditional processed plates becomes increasingly hard to justify — and process free plates appear to be the cost effective and efficient option.
3. You need to free up people to work in other areas
These days, companies of all kinds are under pressure to find efficiencies and cut costs. One powerful solution is to redeploy people to tasks that bring greater value to the business. Process free plates offer a huge assist in this area.
The traditional plate process involves a lot of unappealing and arduous tasks that absorb man-hours. These may range from regular emptying to thoroughly cleaning the processors. This alone may cost you tens of thousands of dollars more than you would spend if process free plates were part of your prepress operations. Process free plates make these unpopular and time-consuming tasks a thing of the past.
Process free plates also work well with the latest automated CTP innovations from Kodak, including the KODAK TRENDSETTER and MAGNUS Q800 Platesetters. Here, the platemaking process can be left completely unattended, freeing up press shift supervisors and other valuable employees to work on other tasks, and potentially bring even greater value to the business.
The more plates that can be automatically loaded, imaged, and unloaded, the more jobs you can handle in a day. It also frees up your people to apply their talents to those higher-value tasks. So, you boost your revenue potential — even as you reduce costs.
The operating environment for printers will continue to change fast. By helping you identify efficiencies and improve your print quality, while redistributing and optimizing your workforce, process free plates can boost your resilience. And it's easy make the shift – once you've spotted the signs.
Contact your sales rep to convert to KODAK SONORA Process Free Plates