Print Perspectives
Digital Print Production Drives Growth at L & D Mail Masters
Diane Fischer founded the company in 1986. Today, she and her leadership team have grown the 100% woman-owned business into a direct mail powerhouse.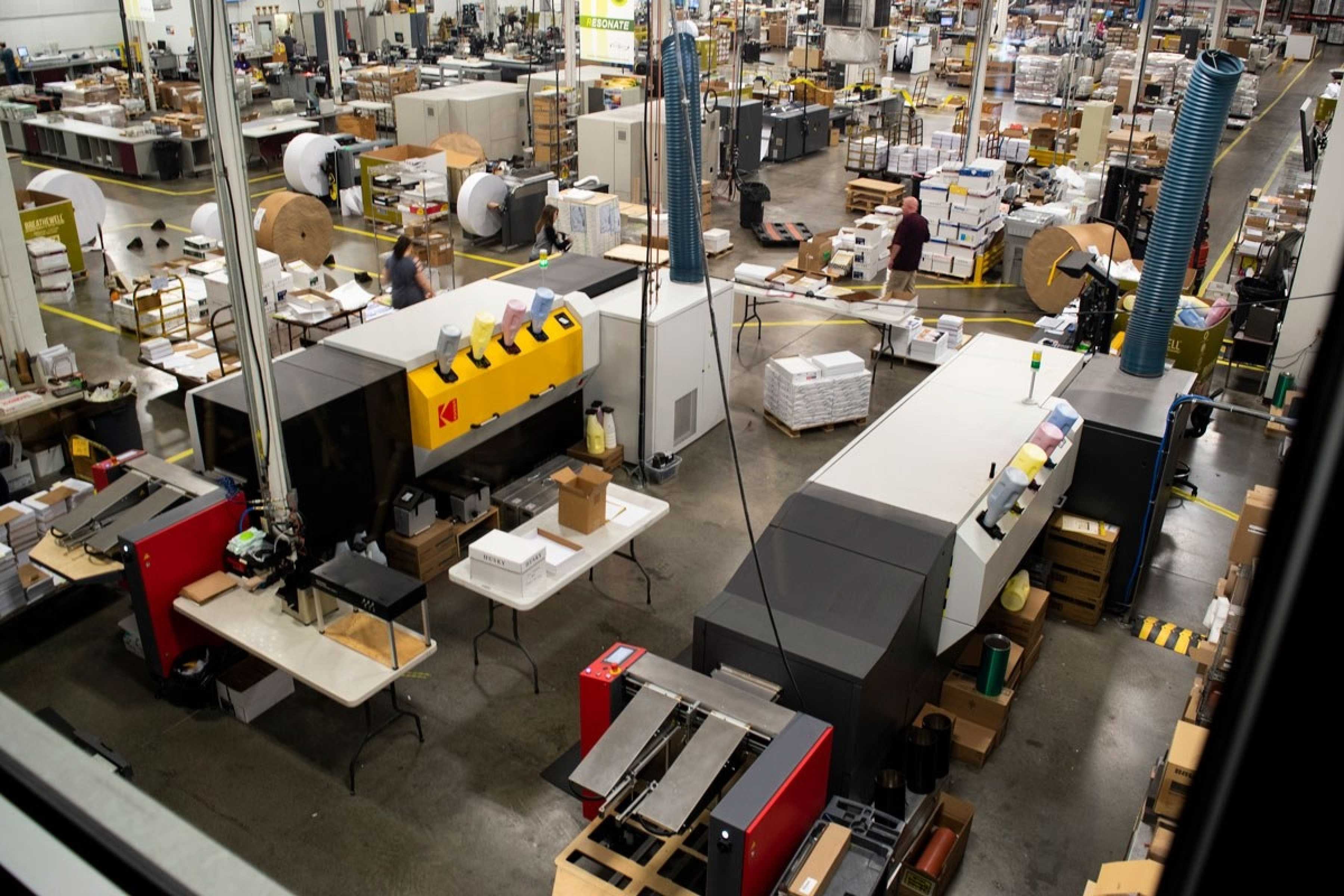 L & D Mail Masters President and CEO Diane Fischer founded the company in 1986 with just $500 in her pocket. Today, she and her leadership team have grown the 100% woman-owned business into a direct mail powerhouse, providing a full range of services to customers across the country from a state-of-the-art, 180,000 square foot facility in Indiana. The company was an early adopter of digital, and continual investment in innovative technology has been one of the keys to L & D Mail Masters' success. When they decided to supercharge their digital color operation in 2017, they installed a KODAK NEXPRESS ZX3300 Digital Press, followed by a KODAK NEXFINITY Digital Press in 2018.
Diane Fischer notes, "We were looking for a solution that could handle various paper stocks and would also give us the type of quality that our customers demand. Kodak worked hard to create a solution for us." Director of Business Development Jill Peden adds; "All 33 years we've been in business, we've specialized in data and data sets. The Kodak Presses allow us to do high-color, variable data printing in a lot of different sizes on a lot of different substrates," making them an ideal fit for the company's business model.
Exceptional productivity on many different substrates
The other major selling point for Kodak's digital sheetfed color presses was robust design. L & D Mail Masters has employed various digital technologies over the years, and installed their first KODAK DIGIMASTER Production Systems in the late 1990's. As for the choice to install NEXPRESS and NEXFINITY Presses, Diane Fischer explains,
"The main reason we switched to Kodak is reliability, in terms of both color and uptime. We're running the NEXFINITY Press 24 hours a day and it's performing very well. We're very happy with it. Between the two presses, we're pushing 2.8 million impressions this month alone. They are incredible workhorses."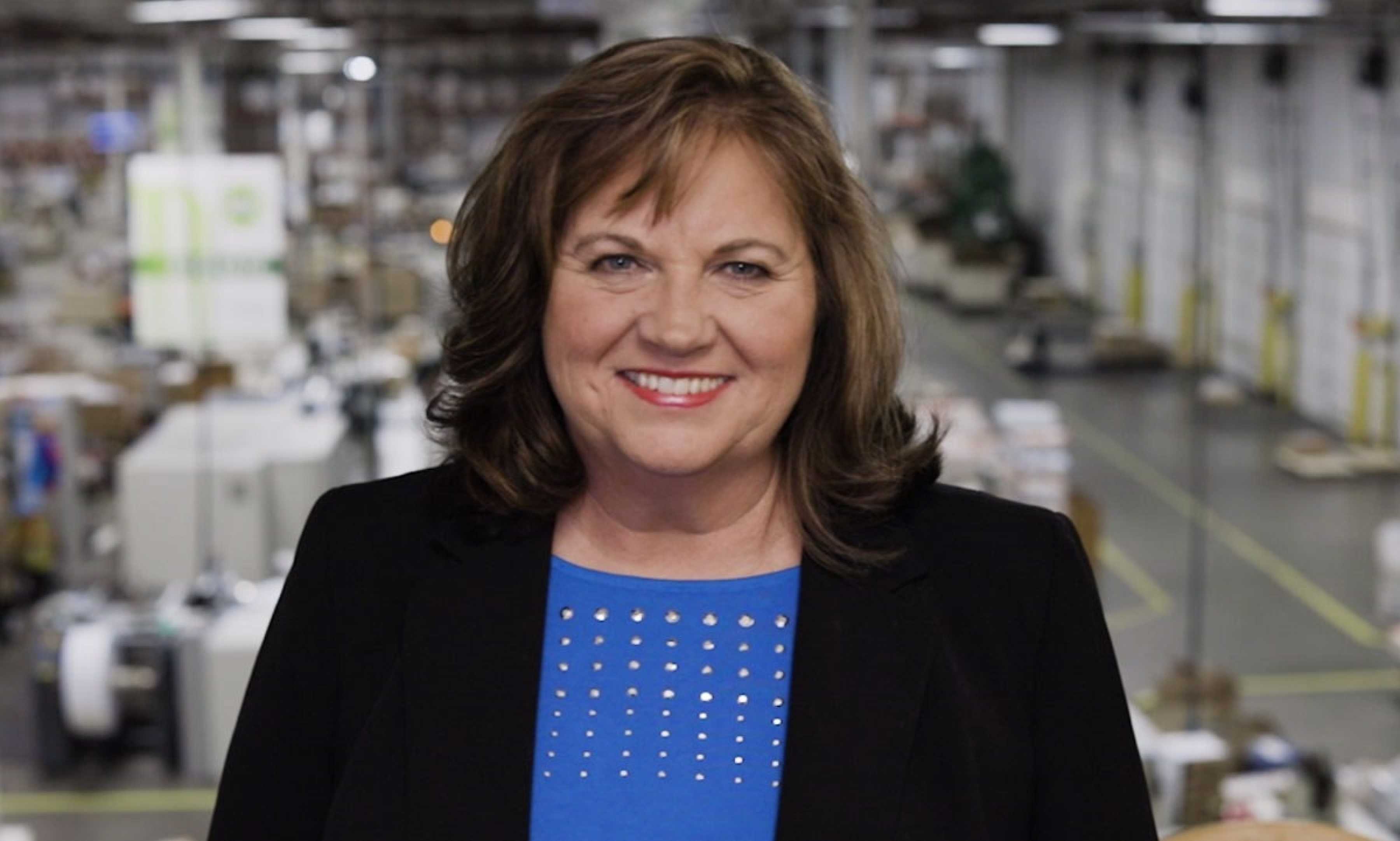 She continues, "We put everything on the KODAK Presses. We run anything from 60 lb. text up to 110 lb. text, and cover stocks ranging from 80 to 110 lbs. The flexibility is unbelievable."
Run lengths for any given job run the gamut from one to one million pieces, but as VP of Strategy and Innovation Krista Fischer notes, there could be "32 different versions within that million-piece job. At the same time, these different versions have variable data and images, but can be produced together to get the benefit of the postage discount."
New possibilities for adding value, winning business
L & D Mail Masters is experimenting with the KODAK Platform's unique surface finishes and specialty inks, which give them something new to offer their customers. Jill Peden comments, "Our customers really like the matte roller option. The gold ink is very exciting, as well."
Diane Fischer adds, "We've found the long-sheet capability to be very helpful. We're doing some really cool things with different sizes and folds." The long sheet also gives L & D Mail Masters the ability to bid on jobs that would be out of reach on other digital presses that have restrictively small sheet sizes.
She continues, "What was happening was that offset printers would offer jobs on 24" or 26" sheets to combat digital printing. The KODAK Presses allow us to accommodate that larger size, so we can bid on those jobs, too."
Do-it-yourself service saves time
L & D Mail Masters also appreciates the flexibility and control that Kodak's press design offers in terms of maintenance and service. The Operator Replaceable Component model empowers internal staff to maximize uptime by keeping the presses in peak-performance shape. Diane Fischer says, "We have our own in-house maintenance team, but we also like our operators to be able to handle things on the spot, and not have to wait for a service technician to come out. That's another thing we like about Kodak."
Looking ahead
As for the future, L & D Mail Masters is looking forward to enhancing their modular KODAK NEXPRESS and NEXFINITY Presses with upgrades and new features as they become available. Diane Fischer states, "Being able to upgrade the speed and ink stations is exciting, and we're looking forward to speed-ups on both presses. Any time you can have a field upgrade instead of a new box is beneficial, and very appealing for future growth."
In conclusion, she notes, "We are a very quality-oriented company. The quality of the KODAK Presses fits in with what we're selling, which is high-quality, variable data print. Every sales person is always selling digital. It's part of the process. The main reason we switched to Kodak is reliability, in terms of both color and uptime. We're running the NEXFINITY Press 24 hours a day and it's performing very well. We're very happy with it."