Print Perspectives
3 reasons why it may be time to replace your CTP equipment
Updating your computer to plate device may seem a big investment, but it can power your business into a world of opportunity.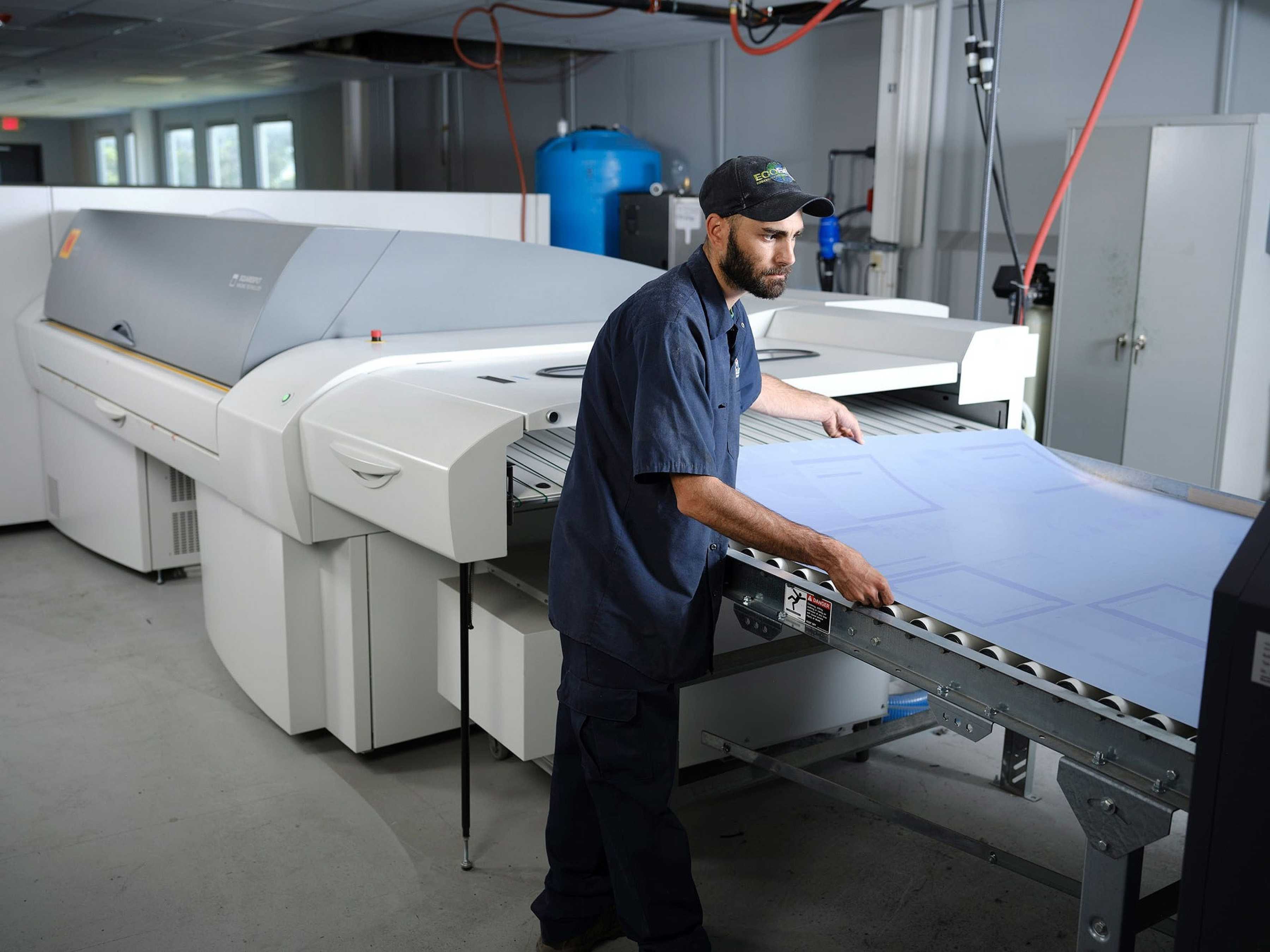 In a fast-moving industry like print, replacing your equipment isn't something to leave until the last possible moment. Computer to plate (CTP) devices are no exception. Margins are tight, and everything from technology to commercial trends are evolving all the time. By proactively upgrading to the latest CTP models, you can stay a step ahead of shifts in technology and position yourself to seize new opportunities. And it's likely to save you money too.
Here are three reasons it may be time to give your CTP equipment a well-earned replacement.
1. Your equipment is aging
If you haven't upgraded your CTP device in the past 7-10 years, it may be preventing you from increasing productivity. While your current device may still be functioning, you could find you're not able to produce print jobs with the same efficiency that you may be used to.

KODAK CTP is known for quality, durability and reliability, but any CTP device is a complex system. Older units become less reliable and more prone to problems, and everything from the engine to the thermal heads, lasers, sensors, and automation controls can become compromised after years of churning out print. By the time your platesetter reaches around 10 years of age, it becomes increasingly difficult to source spare parts, too.
Older machines carry other risks. Security is now a huge issue for businesses of all types and sizes, and keeping up with the latest operating systems and security updates is more important than ever. An out-of-date CTP device could create vulnerabilities and pose a serious security threat, putting your customers' data — as well as your reputation, and potentially even your business — at risk.

2. Your business depends heavily on offset print to grow
Offset print offers enviable quality and efficiencies across longer run lengths, but it's also hugely demanding on plates. As an offset printer, you may be going through tens of thousands of plates every year – with a demand for throughput that older, more manual, CTP devices can struggle to satisfy.
Your existing CTP equipment may get the job done, but is it enabling your business to blossom in a world of fast-moving opportunity?
With the latest CTP equipment, the platemaking process becomes fully automated and streamlined, requiring almost no manual intervention across loading, imaging, or sorting. You can make more plates available for printing, more quickly, and get the volume and versatility you need to hit your output and quality targets.
New devices reduce labor and energy costs, decrease waste, and bolster network security for offset printers.
They can also help keep you ahead of changing industry trends. For example, thanks in part to the rise of personalized print, many print clients are seeking solutions that support frequent design changes. As this pattern continues, the efficiency that offset printers can get from state-of-the-art CTP solutions becomes even more important.
Every offset printer hopes for booming business. The latest CTP equipment will help to ensure you can deliver on escalating demand.
Your existing CTP equipment may get the job done, but is it keeping up with market demands? Is it enabling your business to blossom in a world of fast-moving opportunity?
CTP technology may have advanced a great deal since your last investment, and platemaking is becoming more sophisticated all the time.
The latest innovations give you more productivity, at greater quality, in less space. Automation options, including remote monitoring, free up time and labor. Together with power-saving features, simplified operations, and reduced errors and waste, automation can save you significant costs. But that's not all. The more plates that can be automatically loaded, imaged, and unloaded, the more jobs you can handle in a day, increasing your revenue potential.
The latest CTP technology also boasts updated imaging technology. Even at faster speeds, you can achieve extremely detailed output ideal for printing art, microprinting, security, and lenticular printing. The ability to handle all kinds of demanding finishing effects means you can service the full range of requests from a broad customer base that's desperate to stand out.

The whole process is also greener. For example, the latest KODAK TRENDSETTER and ACHIEVE Platesetters use up to 43% less power while imaging than our previous models, and up to 95% less than competitive platesetters. They are also the perfect CTP pairing for KODAK SONORA Process Free Plates, which further reduce the environmental impact of platemaking.
In short, updating your equipment gives you plenty with which to delight and surprise existing clients, and to help you capitalize on fresh avenues for growth. Meaning you have the opportunity for substantial return on your investment.

3. Your existing CTP equipment may be costing you more
Unexpected costs can quickly tally up if your CTP breaks. This includes the obvious expense of repairs and parts — in addition to the cost of an eventual replacement. With older devices, you risk increased service contract pricing, as they require more regular screening and diagnostics. While Kodak offers customers premium support, serviceability does become more challenging as machines age and technology becomes obsolete. Parts can be more expensive if the older device platform is not compatible with newer models.
Then you have to factor in downtime, which brings added costs in lost revenue. If a platesetter breaks, you've lost the most crucial element of your printing capacity.
When added up, these costs can be harder to plan for than the simple monthly payment you'd make to buy a new device.
Businesses already face many threats, uncertainties, and pressures that are difficult to predict. There is often little room for error. Investing in modernizing your platemaking drives a faster, more efficient process with less risk to your business — while giving you much-needed peace of mind.
The right solution is waiting for you
This isn't a matter of muddling along with your existing set-up while daydreaming of the perfect solution. Kodak continues to lead the industry by investing in new CTP equipment designed to deliver plates to the pressroom faster, slash labor costs, and eliminate costly plate remakes. Kodak's award-winning technology is suitable for businesses large and small, with a level of automation that's fully customizable to your needs.
With Kodak, a range of options for new or reconditioned CTP equipment exists to help you achieve levels of platemaking you perhaps never dreamed possible – from the entry-level KODAK ACHIEVE and manual CTP, to the high-end and scalable KODAK MAGNUS Q800 T-speed Plus with Multi-Pallet Loader.
A new CTP solution can transform your existing workflow in terms of productivity, efficiency, growth, and profitability. And parting with that old machine may not cost you what you think. It may even save you money.
Learn about this customer's experience with KODAK CTP in action