Print Perspectives
Q&A from the webinar "Don't Be Afraid of the Cloud"
Answers to questions that were asked at the webinar.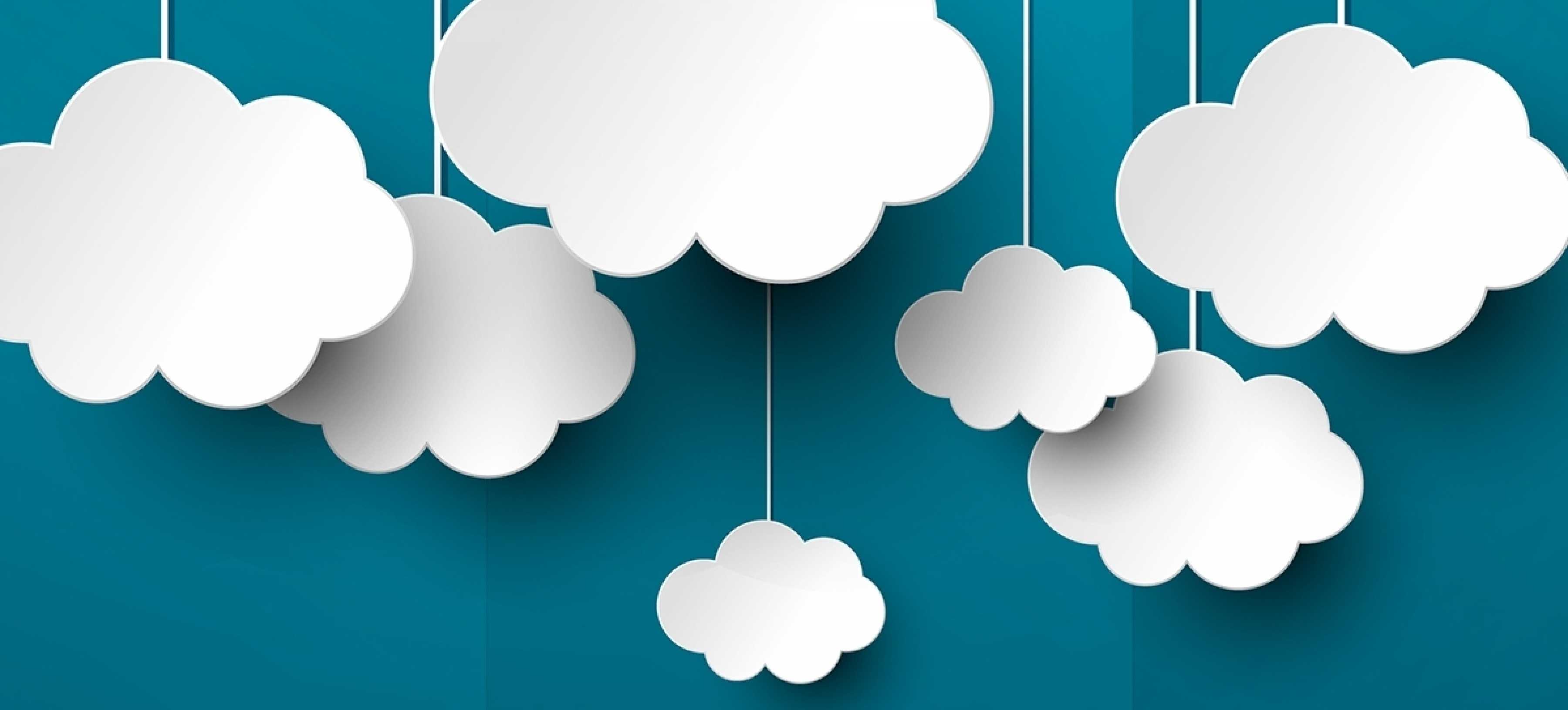 On July 8, Steve Miller, Director of Product Management at Kodak, and Mike McKechney, Cloud Solution Architect at Microsoft, presented the benefits of moving your print workflow to the cloud in the webinar, "Don't Be Afraid of the Cloud." KODAK PRINERGY On Demand provides a virtualized instance of PRINERGY Workflow hosted / managed by Kodak and backed by Microsoft's highly available Azure Cloud environment.
Below are the list of questions from the webinar, including the ones we didn't have time to answer live.
If you would like to watch the full webinar, you can find the recording here.
---
Does "Cloud Prinergy" work like, what I'd refer to as "Enterprise Prinergy". For a multiple PRINERGY system operation, whether all under one roof or spread across multiple locations, synchronizing each PRINERGY system is a challenge. We have always been interested in the concept of "Enterprise PRINERGY " to help lessen the administrative overhead for managing multiple systems.
The PRINERGY On Demand: Managed Services program is a hosting service that fully leverages the Microsoft Azure IaaS or Infrastructure as a Service computing resources that are available to extend the capabilities of PRINERGY. The Azure infrastructure provides new opportunities to consolidate multiple systems into one, allowing more than 1 printing location to benefit from a shared workflow.
There is also the ability to host more than 1 PRINERGY system in parallel - for customers whose work volumes exceed the capabilities of a single PRINERGY system.
PRINERGY On Demand is our new hybrid cloud platform with cloud hosted and on-premise software working together as single integrated solution.
Regarding available Kodak expertise, for an operation who has their own expertise, does going to Prinergy cloud continue to allow "local" expertise to continue managing their system with very little assistance from Kodak.
The PRINERGY On Demand: Managed Services program provides for what we call "Joint Admin Access" or the sharing of responsibilities to keep the environment running optimally. We see ourselves as an extension of your IT team and can tailor the service delivery to meet your needs.
As an example, if you require a custom resource such as a Read Only Domain Controller to be provisioned in the virtual network. Kodak would provision and administer the virtual machine (Windows OS) but the support of the software running on the virtual machine would reside with you the customer.
Is it possible to set up a "test" environment to test overall performance using the horizontal and vertical scaling?
Yes – we can provide a PRINERGY system that is connected to your local area network, so that you can "see and feel" what it is like to work remotely off a PRINERGY system hosted in a data center. This is a great way to determine internet bandwidth requirements, whether a virtual desktop is needed, etc.
What happens when my internet is down?
There are numerous options available that provide for redundancy and or resiliency when your internet connection goes down.
For the best uptime, most companies will install a backup internet connection (slower), typically from a different ISP or Internet Service Provider. I also recommend thinking about how the second internet connection will access your property, so that a downed tree or road construction does not accidently take down both lines.
Other companies are looking at newer technology such as cellular service for their temporary backup connection. A cellular hotspot running LTE or 5G speeds will be sufficient to keep work moving while your primary internet service is being restored.
Another option is to move your prepress operations completely into the cloud via the use of PRINERGY On Demand: Virtual Desktops. When the power goes out, operators can travel to locations where internet service is operational or use their phone as a hotspot to keep work moving along.
What are the internet bandwidth requirements?
Internet bandwidth requirements are dictated by the type of work you produce (physical size), volume of work you produce (# files or jobs), the resolution of the files output from your workflow system (ex. 2,400 dpi vs 4,800 dpi) and your desired response time to output a file and make a new plate.
Cloud Service Providers do not charge for "ingress" or for the inbound flow of data into the data center, they charge for storage and "egress" or the outbound flow of data back to the plant. Therefore, you want to think about changing or constructing your cloud-based workflow to minimize the movement of data.
PRINERGY On Demand: Virtual Desktops are a great way to minimize the movement of data, as the only traffic sent back and forth between the plant and the data center is information for the screen display, keyboard commands and mouse gestures.
The primary data flow or source of egress is 1bit TIFF files used for plate imaging or color managed PDF files being sent to the digital press. Please keep in mind that current network traffic (inbound files from your customers) will stop at the data center now for processing and no longer reside on premise. This change in the workflow frees up bandwidth currently in use.
Once you have estimated the amount of data that you'll produce over a 1-month period, estimate your average file size and research how much bandwidth is needed to copy that file. There are numerous calculators available on the internet to help you determine what internet speed is best for your business.
Who takes control of RBA if you go onto the cloud?
Operational use of Kodak software products still resides with you, the customer. Kodak takes on the administrative tasks such as weekly maintenance, patching software, upgrading software, backing up data and monitoring for security.
For additional information, see the Division of Responsibilities table at the link below:
https://workflowhelp.kodak.com/display/PA10/Cloud+Hosting+-+Service+Level+Commitment
Is there also an INSITE Prepress Portal in the cloud?
Yes – Kodak offers hosting solutions for INSITE Prepress Portal and Creative Workflow.
Is the RIP process also done in the cloud?
Yes – PRINERGY On Demand is a complete workflow solution.
Regarding the scaling of the software, currently PRINERGY is limited to Database and automation resources as well as computing resources. We have found scaling up the JTPs on a single PRINERGY system will cause Database resource problems, in that, we can overload the database or automation resources. How does PRINERGY On Demand handle this issue?
All systems and software have their limits and that is true of PRINERGY as well. We do not recommend overloading a single Primary server with too many Job Ticket Processors, that is why Kodak provides a finite number of JTPs (per JTP type) in the PRINERGY On Demand: Managed Service program.
One of the disadvantages of using hardware on-premise is once you reached the maximum number of JTPs your system can run, you're stuck. The only way to improve performance is to purchase new hardware or hardware components (which is expensive). In Azure, Kodak is able to increase the computing resource that is used to host the Primary server and gain performance without adding more JTPs - that could destabilize the system. Capacity can be added quickly with no downtime.
How does this integrate with my other systems in Azure? For example, will PRINERGY On Demand integrate with our Azure AD, run Workshop on same virtual desktops we already have, JDF link to MIS, etc? What is the mechanism; same tenant or VPN links?
We currently support Azure VPN Gateway to VPN Gateway connections in the PRINERGY On Demand program. Allowing for connectivity to resources hosted within Azure or another Cloud Service Provider.
The PRINERGY On Demand Portal uses Azure Active Directory B2C for identity management and we'll be extending this functionality into the future – so stay tuned!
Any chance to also deploy in South Africa – from a latency point of view we are quite far from US, EU, and Japan. We do have an Azure region here though.
The only constraint for deployment is the availability of Azure resources we use in prequalified configurations. If the data center in South Africa has all of the resources available, then deploying there is no problem.
My primary questions revolve around how staff interacts with the hosted system. For instance, how do prepress technicians utilize Workshop? Is it via Microsoft Remote Desktop or do they continue to run the Workshop software on the local computer? What is the workflow for getting our PDFs to the remote Prinergy server?
Available internet bandwidth will influence the way you interact with the hosted software. If you have a gigabit internet connection with low latency, you can work with locally installed software as you do today. If you can't get high speed internet, then using Microsoft Remote Desktop to work off your Prinergy Virtual Desktop is a great alternative.
How about the movement of TIFS from PRINERGY back to the local Print Consoles attached to the Trendsetters? Does this use the existing Kodak secure tunnel?
Yes – network traffic will flow through the VPN connection.
PRINERGY On Demand is always on and always available, so printers can operate at peak performance and maximize uptime. It offers 99.9% uptime guaranteed reliability and optimized performance, protecting printers against cyber-attacks through secure, redundant and real-time security monitoring.
In addition, moving your workflow to the cloud eliminates costly IT infrastructure required for hardware upgrades or changeovers. PRINERGY On Demand offers the added benefits of Decision Analytics dashboards and software utilities to help customers identify major sources of savings, such as customized ink optimization, for improved profitability.
Learn more about PRINERGY On Demand: