Print Perspectives
Pareto Print Strikes Cooperation Agreement with Kodak and NCL
Pareto Print produces nearly seven million saddle-stitched, softcover and hardcover books monthly and an 18% market share in the Russian book market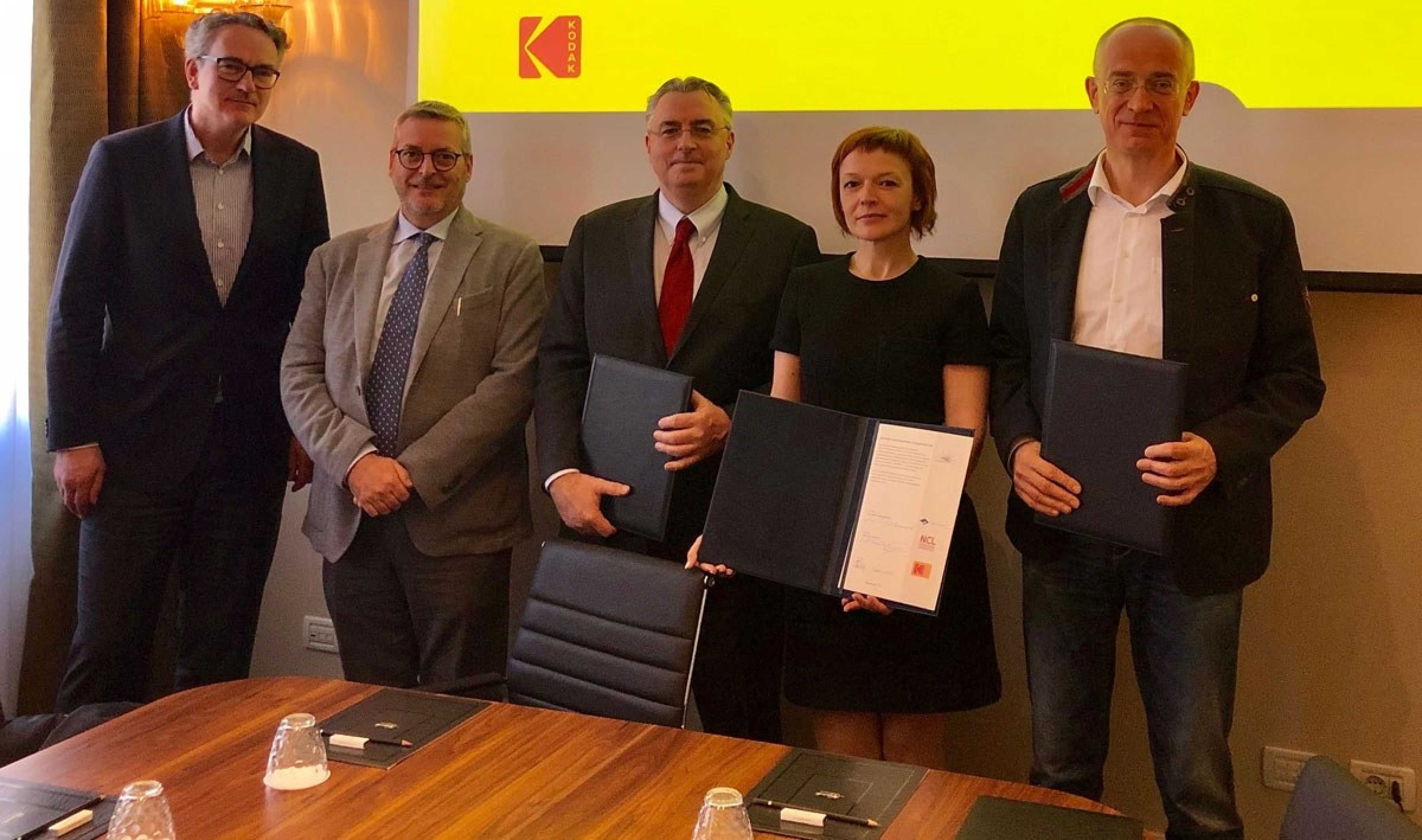 Pareto Print, one of the largest and technically advanced book printing houses in Russia, is reaffirming its position as a print technology leader in partnership with Kodak and its Russia market trade partner, NCL. The five-year strategic plan extends a collaboration that began in 2010 when Pareto Print was founded and chose to invest in Kodak prepress solutions including platesetters, plates and workflow software.
Today Pareto Print produces nearly seven million saddle-stitched, softcover and hardcover books monthly. The company has an 18% market share in the Russian book market and has expanded its reach working for publishers from many neighboring countries in Europe, in Asia, and the Middle East. Pareto Print is also one of the biggest users of KODAK SONORA Process Free Plates in the world. Since a full conversion in January 2017, the company has used over 900k square meters of SONORA Process Free Plates.
Pareto Print CEO Paul Arseniev says: "From the beginning, Pareto Print has succeeded because of our highly-skilled employees, process automation and by investing in the best technological solutions from global leaders like Kodak to benefit our customers. Our recent decision to implement Kodak's newest generation plate, SONORA X, is a testament to this ongoing commitment."
John O'Grady, President, PSD, Kodak: "Kodak's partnership with Pareto Print is an excellent example of our approach to working closely with printers to help them achieve their growth plans. As we continue to invest in new technology innovations like SONORA X and our global manufacturing capabilities, we have one focus, helping our print partners succeed today and well into the future.
Ekaterina Makeicheva, General Manager of NCL: "Pareto Print has been a true leader in Russia's print industry. They have combined investments in innovative print technology with a world-class team of print specialist to deliver outstanding service to printers in Russia and now across Europe. We look forward to extending our decade long collaboration to support their ongoing mission to be one of the most high-tech and environmentally friendly Russian Print Service Providers."