Print Perspectives
Meet Kodak Poland
Meet Kodak events showcase the newest Kodak innovations and help printers become faster-moving and more competitive in the rapidly changing print marketplace.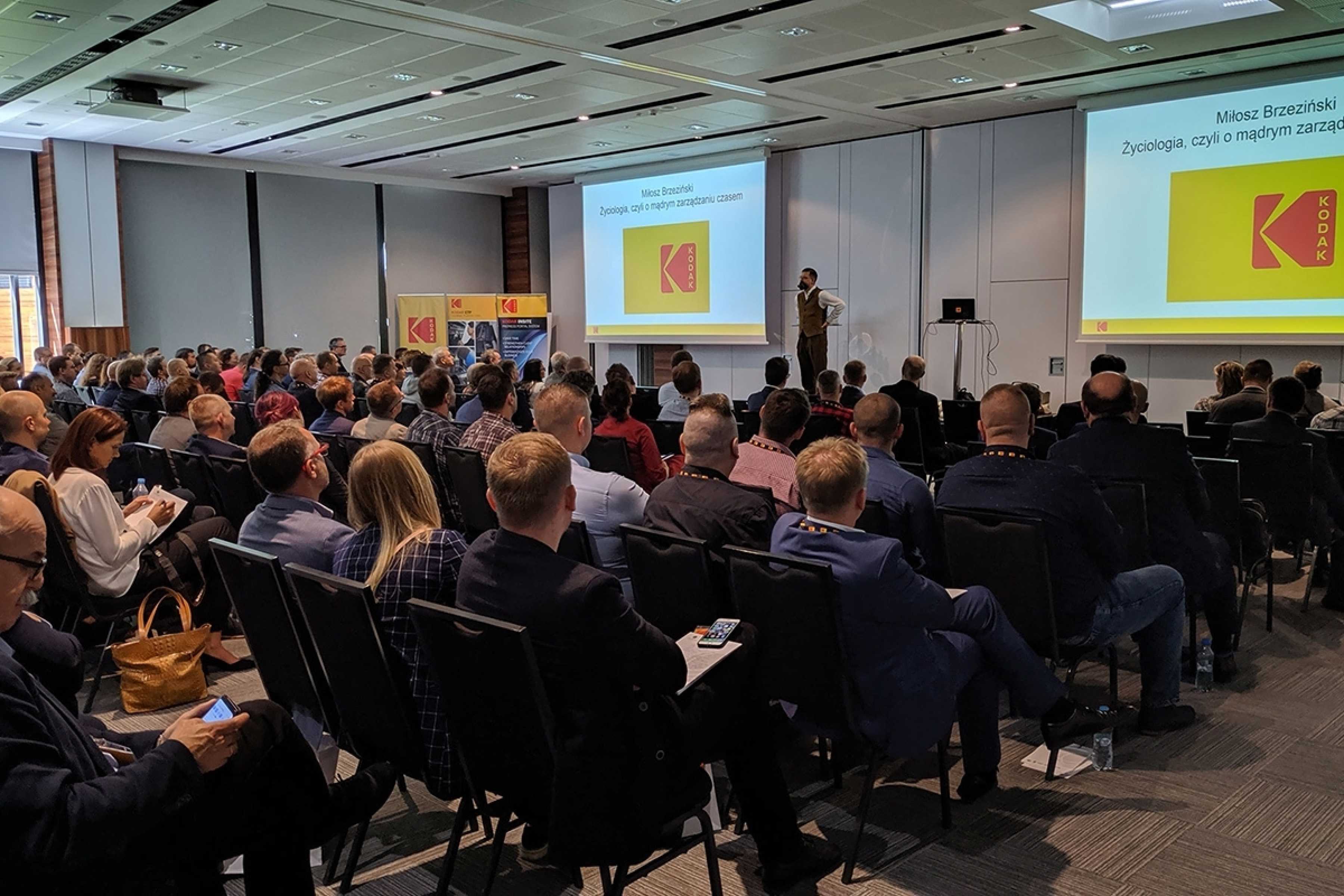 On May 30, Kodak welcomed nearly 200 customers from Poland to its Meet Kodak event in Warsaw. As always, this annual conference gave printers a glimpse into the newest Kodak innovations, as well as an opportunity to learn how Kodak technology can help their organizations become faster-moving, more competitive and increasingly entrepreneurial, in step with the rapidly changing print marketplace.
Key areas of focus included an overview of KODAK Unified Workflow Solutions, which is celebrating its 20th anniversary this year. Two decades ago, the system was designed from the ground up to automatically perform all functions necessary to take a digital file through a series of workflow steps to produce a master plate. Today, KODAK PRINERGY Workflow continues to evolve and offer customers more and better solutions, making it the industry's ongoing choice in prepress automation software.
"For twenty years, PRINERGY has helped thousands of printers all over the world focus on what matters most, building a thriving business. Our customer-focused and customer-driven approach continues to guide us today as we invest in PRINERGY to make the most powerful tool in the industry even better. While the demands on printers become more complex with opportunities to grow into new markets, PRINERGY aims to eliminate complexity for printers with comprehensive automation that drives costs down and is easily expandable, so you can add capabilities as your needs change and your business evolves."
The Kodak Poland team also brought together several customers who are using the company's latest process free plates technology – SONORA X – for a robust panel discussion on how the plates are improving their efficiency and profitability. Printers around the world continue to transition to process free plates, with KODAK SONORA Plate volumes showing a 19% growth compared to 2018.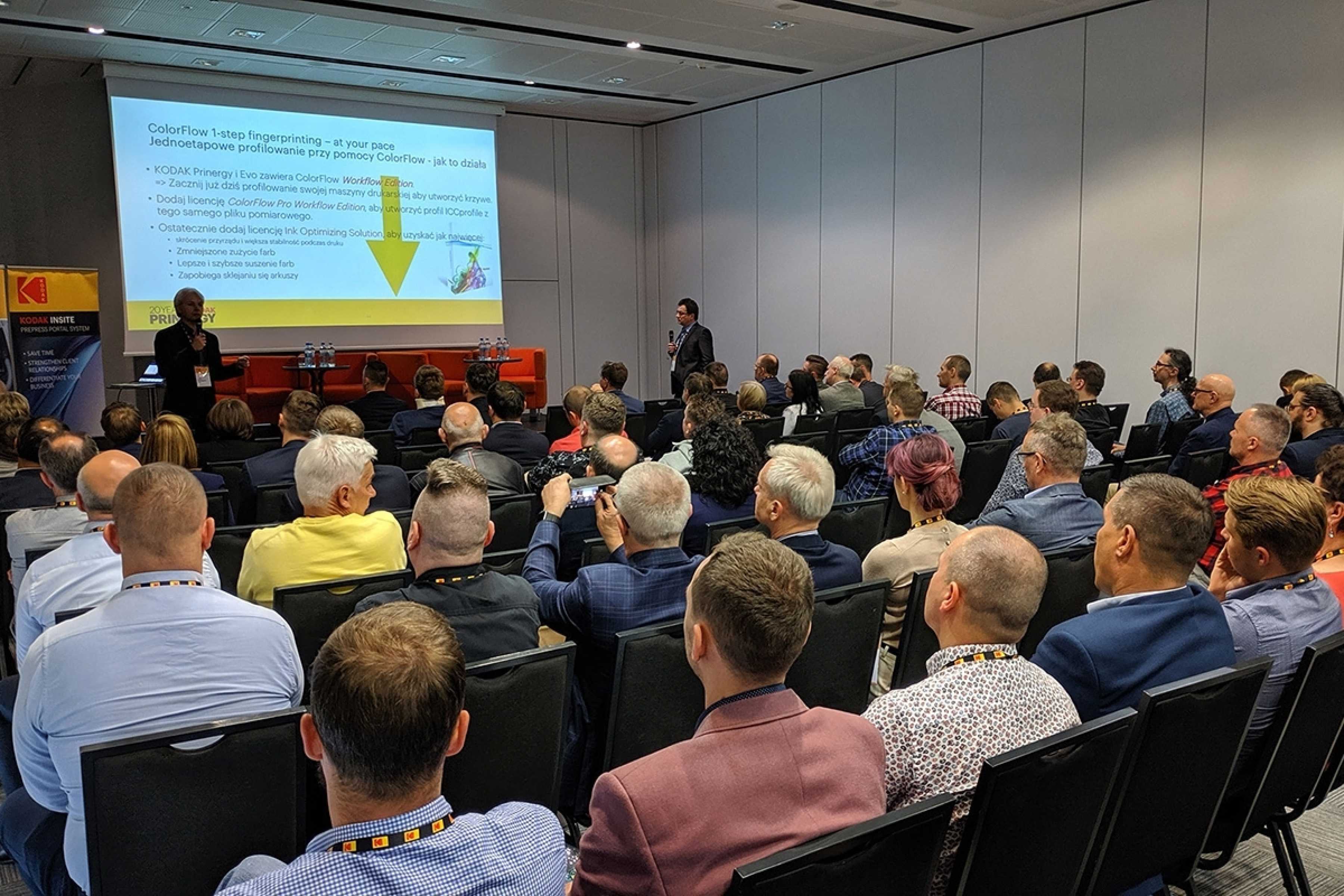 The day's sessions also included broader topics, such as Wise Time Management with Miłosz Brzeziński; and Brand and Company Image Building – Print for Good Campaign with Klaudia Grzybowska, Marketing Manager, Colours Factory Sp. z o.o. Kodak is proud to partner with the Colours Factory for its contributions to global literacy and for choosing Kodak's sustainable technology to print and donate thousands of school supplies. Their efforts will help enrich the lives of individuals in Ukraine and Iraq, while also enhancing the economic vitality of the communities around them. Learn more about their efforts.
"The Meet Kodak event has always been about how Kodak can help printers to grow their business. We want to partner with them to help open up new market opportunities and become more sustainable, profitable and efficient in the dynamic print marketplace of today – and tomorrow."