Print Perspectives
KODAK NEXPRESS Digital Press helps Jordi AG indulge their passion for print
Kodak's digital press provides plenty of retrofit options for the future in terms of printing speed, substrate thickness and in-line print enhancements.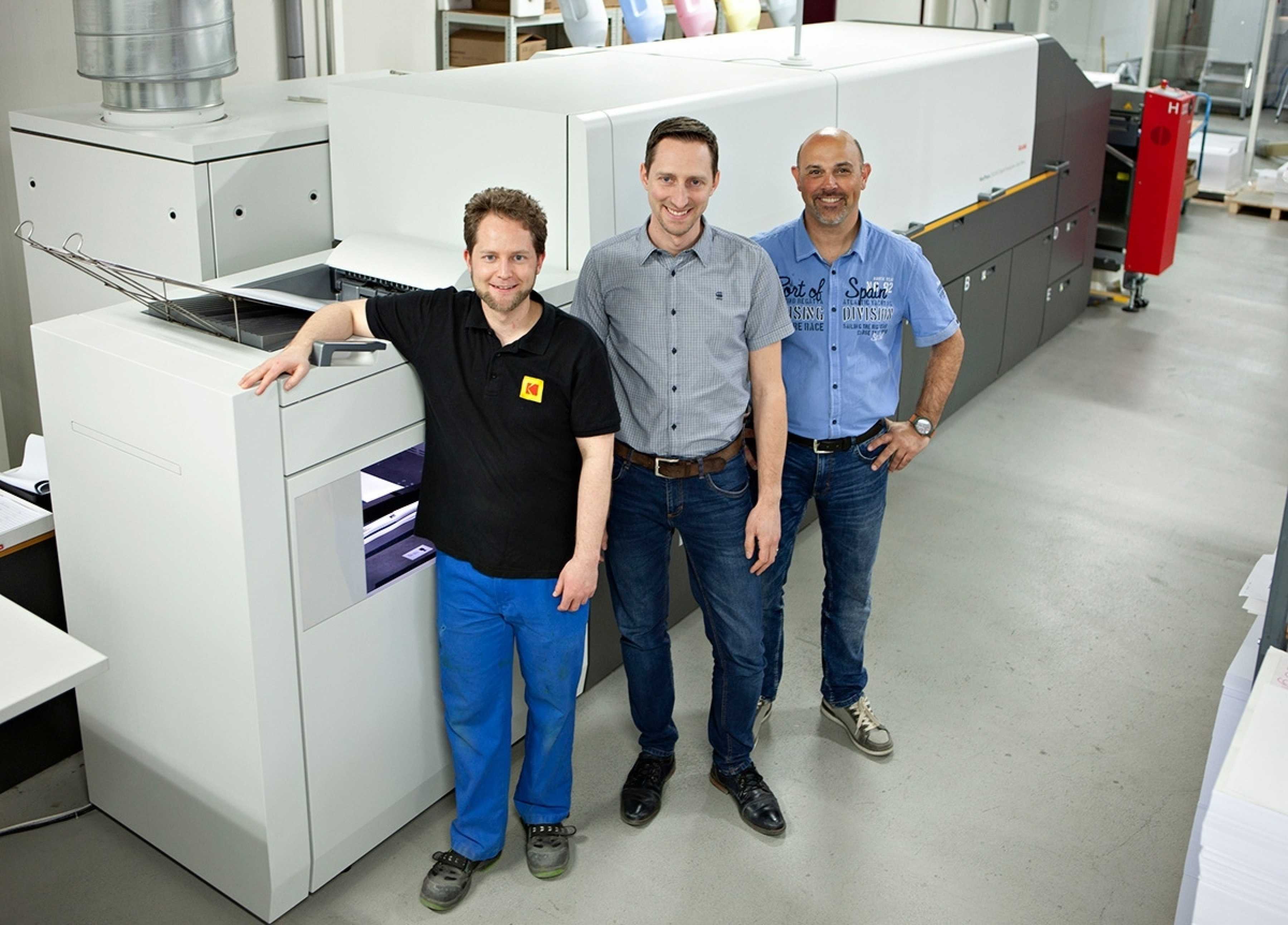 "Print fascinates" is what it says in Jordi AG's brand-new company brochure and "Print's alive. Since 1897". At home in Belp, not far from the Swiss capital of Bern, Jordi has been focusing specifically on print for a while now. Founded in 1897 as a family-run firm, Jordi is meanwhile in the hands of the fifth generation and employs 95 people. Last year, the four brothers who are the helm of the company today outsourced all web development and online marketing activities to WeLoveYou AG, a newly established digital agency, leaving Jordi AG free to concentrate fully on their core printing competencies. The main emphasis as regards classic printing is on magazines, direct mailers and other mailed products. Aside from these, Jordi already generates more than 20% of its turnover on printzessin.ch, a web-to-print portal with a lavish portfolio. Business customers and private individuals can choose from an extensive range of commercials such as flyers, brochures, cards, posters, labels etc.
"We want to celebrate print, and we want to be among the best in our field," explains Production Manager Reto Gerber. "We're constantly changing, and we love to lead the way with any new developments; innovation is a key priority for us." That's why the company is committed to the cutting edge of technology in both digital and offset. One eight-color press in 740 x 1060 mm format with an aqueous coater and one four-color in 370 x 520 mm format are utilized for offset. Digital production takes place on a sheetfed inkjet press with in-line finishing which is mainly used for direct mail, and since July 2019 also on a KODAK NEXPRESS ZX3300 Digital Press.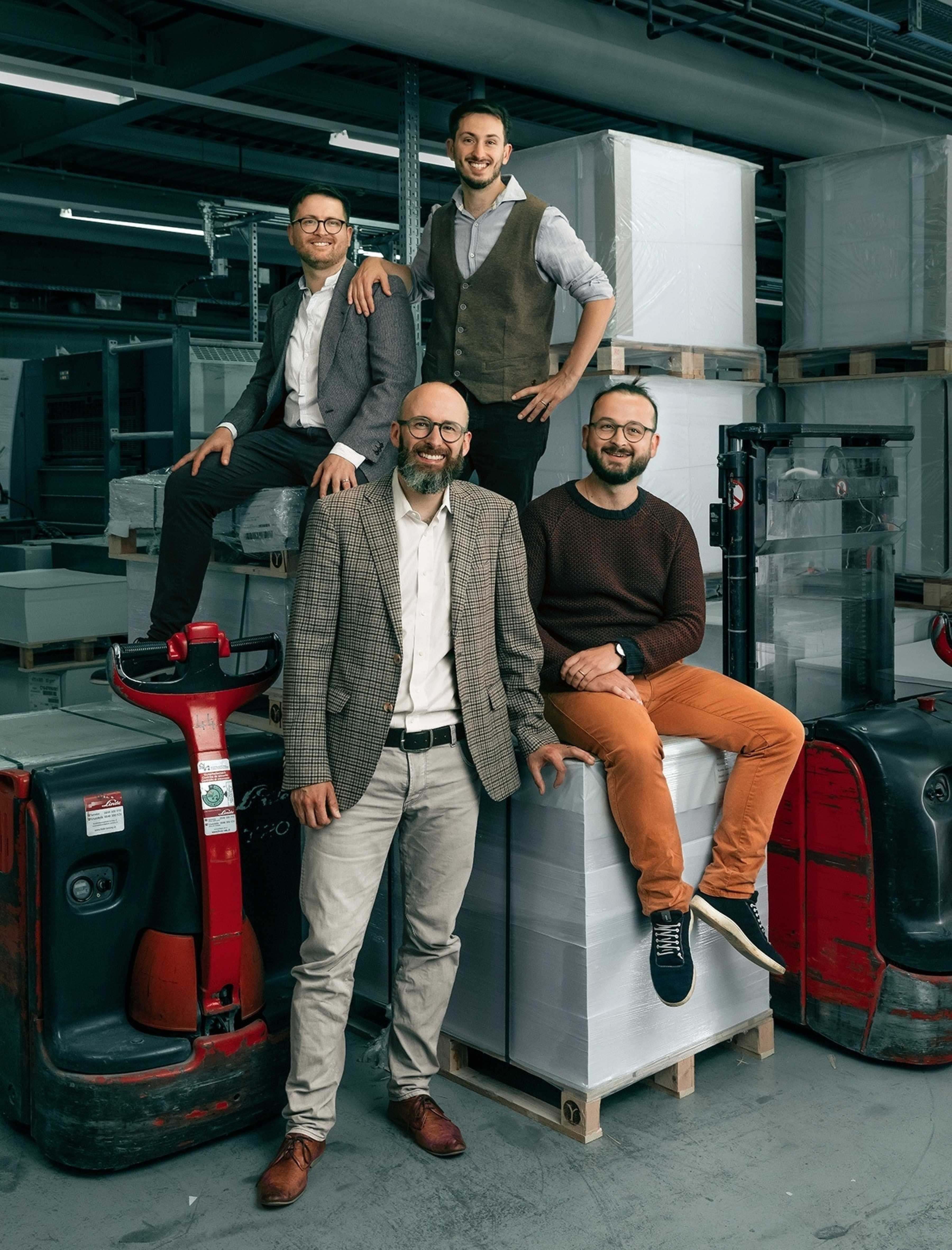 One for two
The digital press from Kodak replaced two of Jordi's older digital color production systems that were no longer up to scratch in terms of quality and printing performance. When asked about Jordi's reasons for choosing the NEXPRESS ZX3300 Press, Gerber replies: "We were looking for a robust press that guarantees permanently high quality and productivity. The digital print enhancement options that come with the NEXPRESS's Fifth Imaging Unit were also important to us." In any case, Jordi was no stranger to partnerships with Kodak, having used a KODAK MAGNUS Q800 Platesetter for years in its offset prepress department, printing with the KODAK TRILLIAN SP Thermal Plate.
Nearly 90% of all jobs that run on the NEXPRESS ZX3300 Press are commercial jobs ordered on printzessin.ch – provided they do not exceed a maximum volume of 500 sheets. If so, then preference is given to offset, unless they also need to be personalized, that is. However, the average for digital runs is somewhere between 50 and 200 sheets. The Kodak digital press is equipped with a BDT long sheet feeder, which expands the range of possible applications up to a maximum sheet length of 1000 mm. Jordi uses this feeder for six or eight-page products and gatefolds, and there are also plans to produce customized wall calendars in large formats in the future.
Fifth Imaging Unit creates attractive opportunities
The Fifth Imaging Unit is forever in demand during production on the NEXPRESS Press – whether to optimize the reproduction of flat tints or gradients using Light Black HD Dry Ink or to give a fully or partially transparent topcoat to color prints with Clear Dry Ink.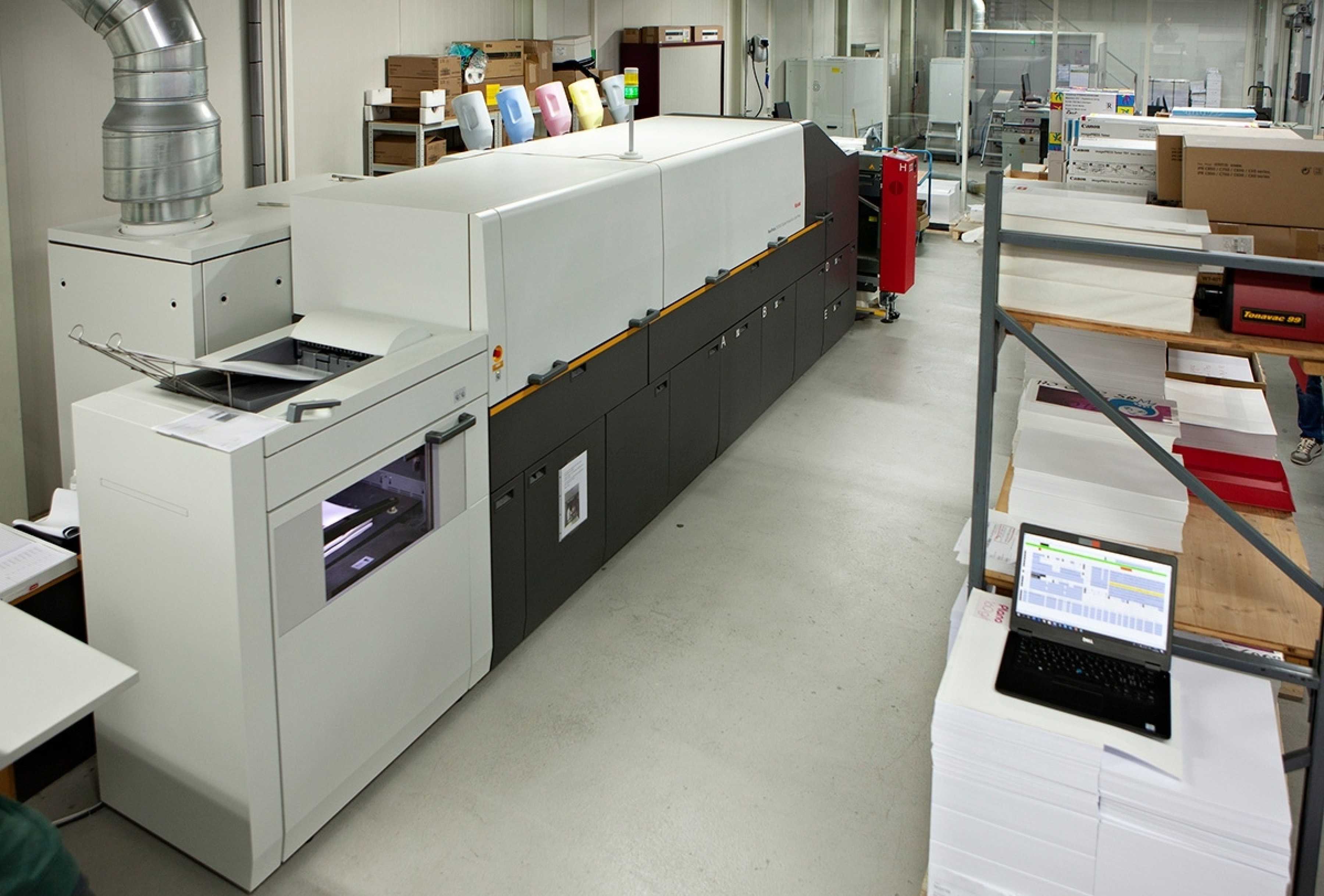 Jordi additionally owns a KODAK Glossing Unit, so that printed sheets enhanced with Clear Dry Ink can be given a gloss finish similar to UV varnishing. Gerber mentions that the company is flirting with the idea of making even more intensive use of the Fifth Imaging Unit's distinctive solutions to print demanding products that add even more value: "We're seriously considering White, Gold and Metallic. However, we first need to build up marketing infrastructure for these special inks and effects, in other words they have to be incorporated into our online shop and our analog sales channels."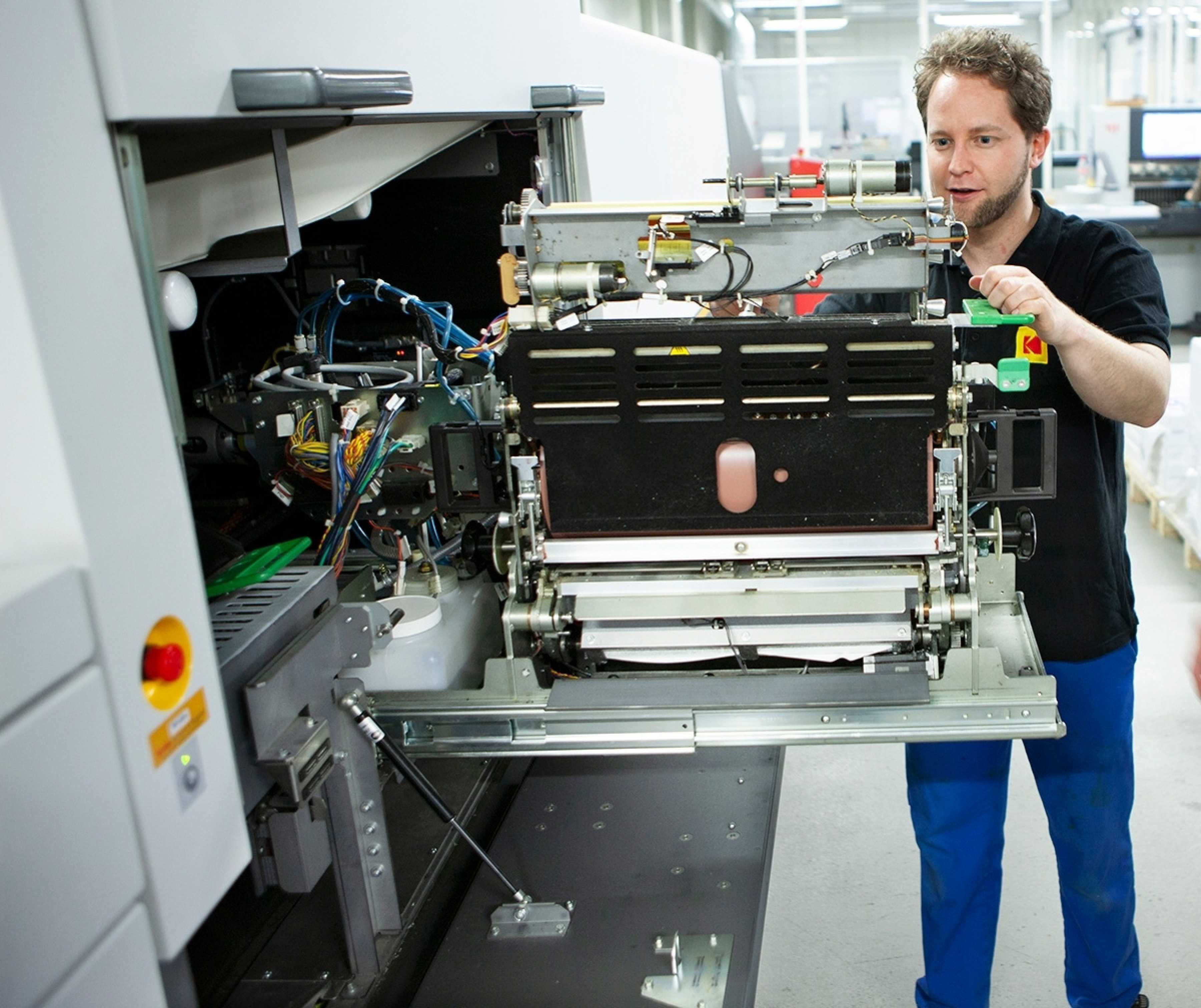 NEXPRESS when top digital quality is mandatory
It's interesting to note, too, how Jordi positions the two digital processes – inkjet and toner – in relation to one another. Gerber: "If consistently high quality is mandatory, then we go for the NEXPRESS Press. There's also a cost aspect. The majority of commercial jobs are very colorful and have heavy ink coverage. Even if we could achieve the right kind of quality with inkjet, it wouldn't be worth printing those jobs on the inkjet press because the ink would be so expensive."
During the first five months up to the end of 2019, Jordi produced more than 2.5 million prints on the NEXPRESS ZX3300 Press, and the press generally has a busy schedule nowadays working in two shifts. "The main advantage is that today we can offer even short runs in really high quality. That wasn't possible with the two digital presses we had before, and we're very happy with the way the replacement went. What's more, the NEXPRESS Press is definitely a productivity booster," Gerber says in conclusion. "And it's good that the Kodak digital press gives us plenty of retrofit options for the future in terms of printing speed, substrate thickness and in-line print enhancements."