Print Perspectives
Kodak Focused on Solutions for Newspaper Printing at IFRA 2019
Kodak solutions enable production efficiencies, sustainability and flexibility for newspaper printers.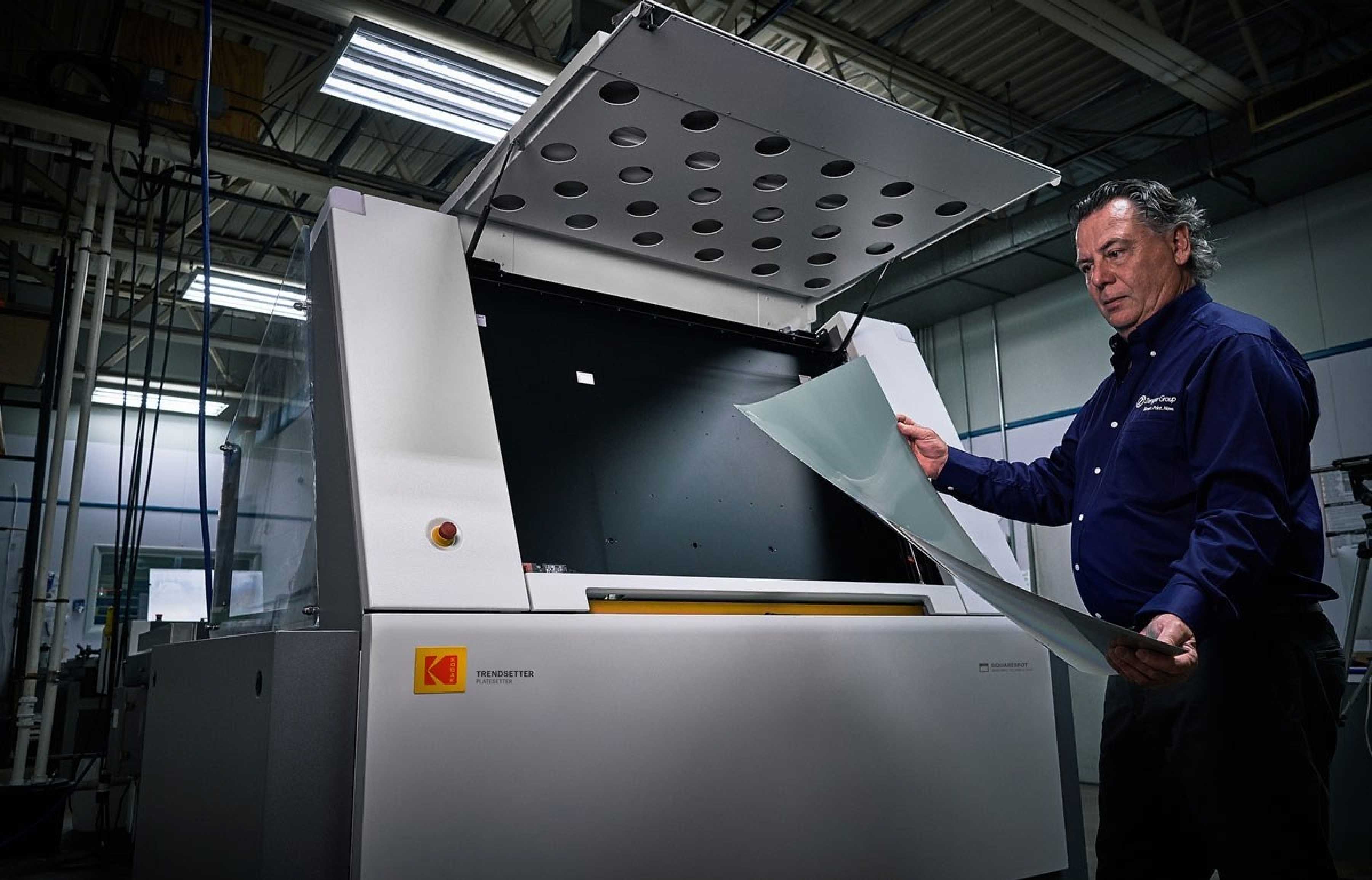 At the upcoming IFRA World Publishing Expo, October 8 and 9, 2019, Berlin, Germany, Kodak will underline its continued commitment to the newspaper industry. Kodak professional experts will attend Stand D.10 in Hall 21 to communicate the latest on advanced technologies for newspaper platemaking, sustainable plates and leading inkjet technology for digital newspaper production.
The highlight among newspaper printing plates will be the new KODAK SONORA X-N Process Free Plate, which provides significantly longer run lengths, better stability and faster imaging speeds compared to the predecessor generation. Process free plates are growing in popularity among newspaper and coldset printers because they combine excellent newspaper print quality with environmental and cost benefits. The SONORA X-N Plate completely eliminates processing equipment and chemistry, helping newspapers save water, energy and floorspace. The Kodak team will also be answering questions about its range of newspaper plates requiring wet chemistry processing, namely the KODAK THERMALNEWS PT Digital Plate, which lets users save water and energy, and the KODAK LIBRA VP Digital Plate for violet CTP.
When it comes to thermal CTP for newspapers, Kodak offers a choice between various advanced solutions. The portfolio extends from the affordable KODAK ACHIEVE NEWS Platesetter through the KODAK TRENDSETTER NEWS Platesetter to the fully automated, high productivity KODAK GENERATION NEWS Platesetter. A compact Multi-Cassette Unit (MCU) is available as a new, optional automation solution for the ACHIEVE NEWS and TRENDSETTER NEWS Platesetters, adding to the range of flexible automation options previously available. All these KODAK CTP machines can be monitored remotely with the KODAK Mobile CTP Control App via ANDROID or iOS mobile devices.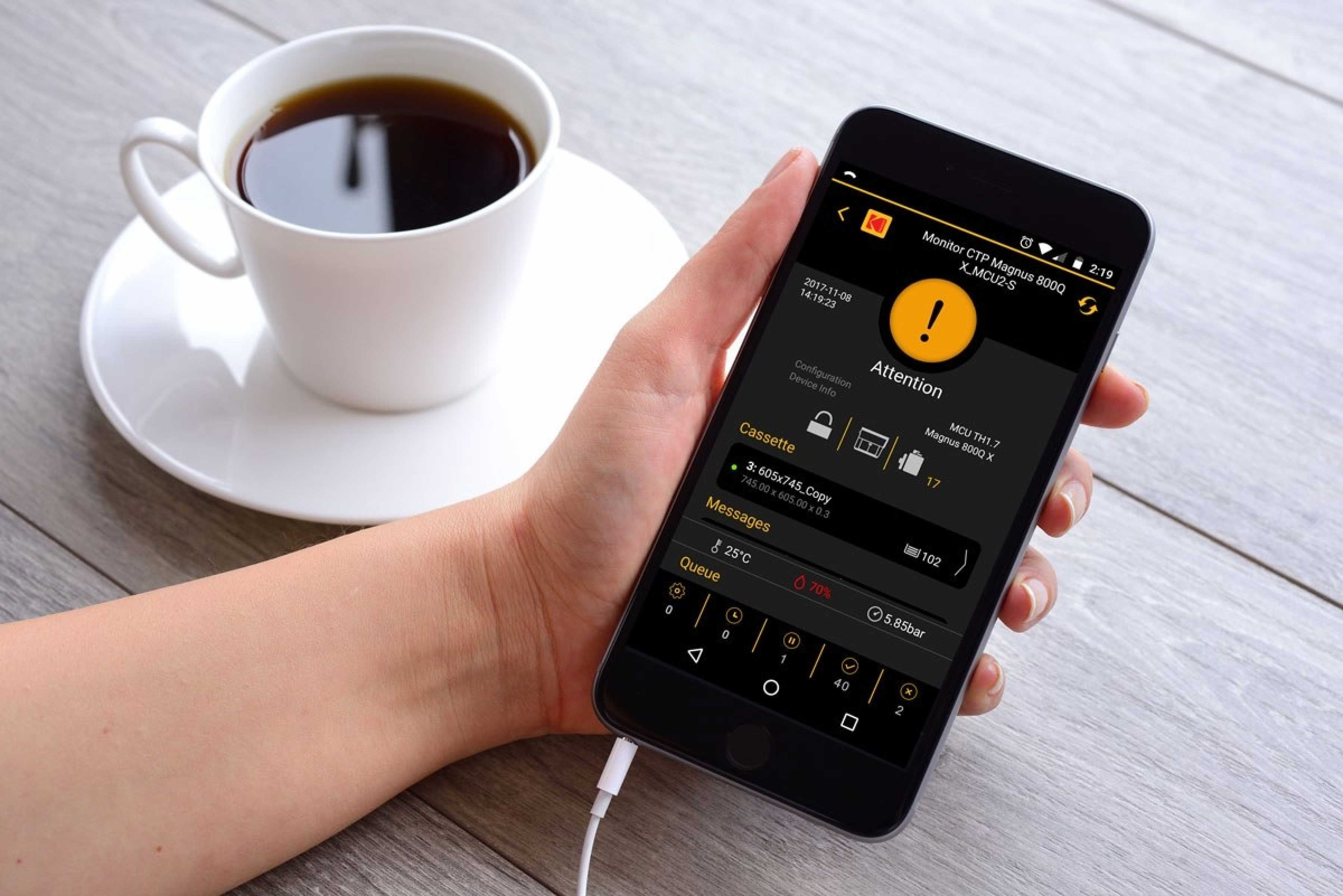 Kodak will simultaneously take advantage of this year's IFRA World Publishing Expo to reaffirm its leading position as a provider of high-speed inkjet solutions, based on KODAK Stream Inkjet Technology, for fully digital and hybrid newspaper printing. Expo visitors will be invited to see for themselves what Kodak's digital inkjet technology can do for them. The KODAK PROSPER 6000P Press was designed specifically for digital printing of newspapers and similar products. Furthermore, the imprinting systems in the KODAK PROSPER S-Series allow newspaper printers to enhance their static content with attractive digital applications, thus opening the door to new business opportunities.
"Kodak's commitment as an innovator for the newspaper market remains unbroken. We support newspaper printers with high performance and resource-efficient technology solutions which we optimize continuously, helping them to operate successfully in the newspaper and semi-commercial environment. Our presence at IFRA World Publishing Expo will enable us to deliver a clear demonstration of this commitment and convince newspaper industry visitors that Kodak is a reliable and capable partner both now and in the future."
The Kodak booth will be one stop on the themed guided tours which the Expo organizers will be putting on for visitors.