Print Perspectives
In-Plant Digital Trend 2: More Enhancements
Less than 8 minutes is all it takes to start producing premium print enhancements with specialty inks from Kodak including dimensional, white and metallic.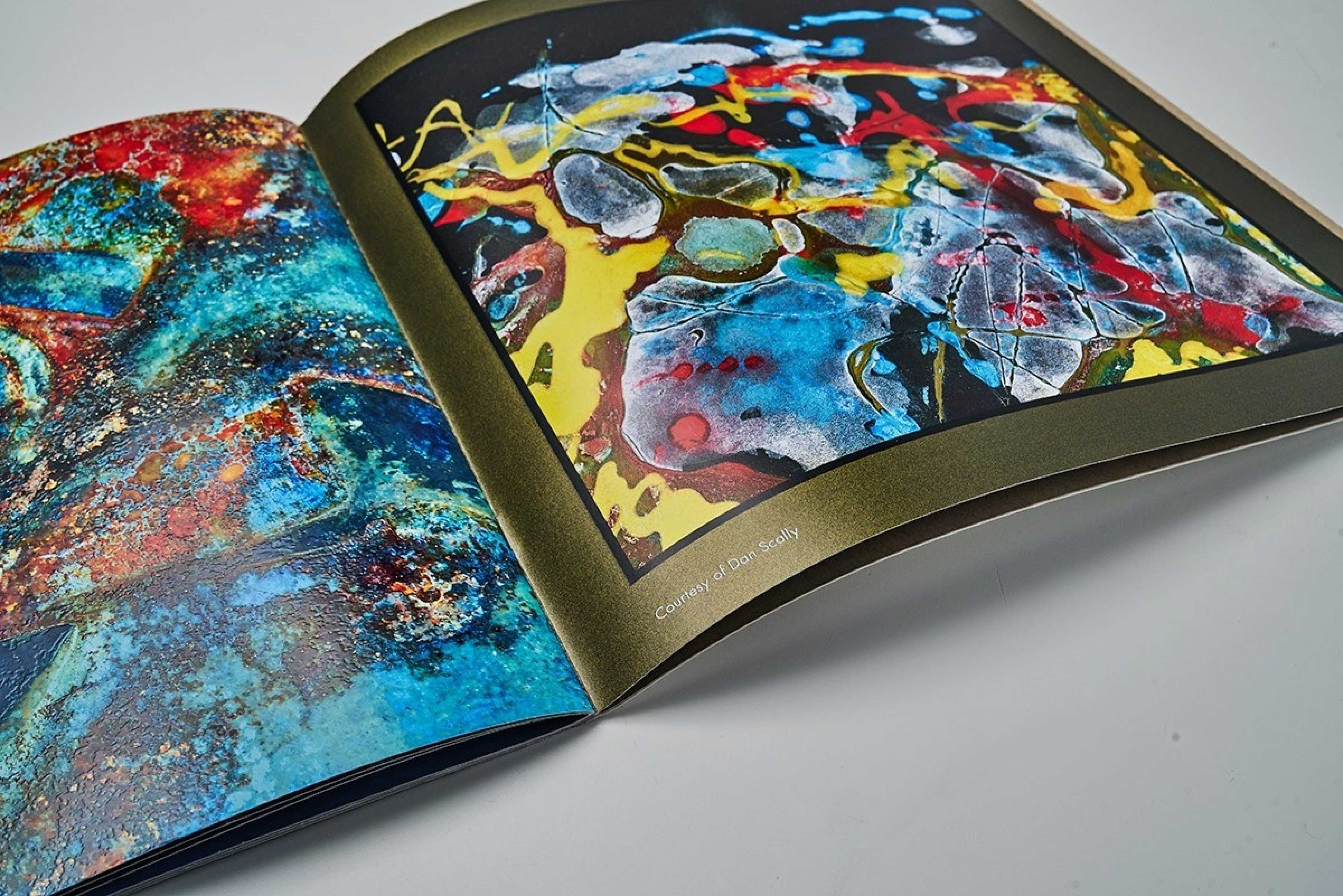 Cost-effective short run printing and the ability to handle variable data are two of the most commonly understood benefits of digital printing. But in a world where people are bombarded with information from many different channels – both digital and analog – print service providers are looking for an additional edge to differentiate and elevate print media. The ability to employ premium enhancements is a compelling advantage of digital sheetfed presses from Kodak.
Here's a list of some of the expanded capabilities available with KODAK NEXFINITY and NEXPRESS Digital Presses that can help you drive page volume:
Dimensional ink, for a 3D tactile effect
Gamut expanding inks, to accurately match special colors
Opaque white ink, for printing on transparent or dark-colored media
Gold and metallic clear ink, for simulation of a wide variety of metallic colors
Light Black ink, for ultra high-quality print
Clear dry ink, for watermarks
Virtually invisible red fluorescing ink, for security applications
MICR ink, for financial or transactional printing
Matte finish, for a rich, aesthetic effect that rivals offset
Spot or flood gloss finish, for added durability and visual appeal
UV coating, for added protection
Long sheets up to 48 inches
Thick media up to 24 pt (paper) or 14 mil (synthetic)
Less than 8 minutes is all it takes to set up and start producing print with a specialty ink from Kodak. All inks are VOC-free, producing fully deinkable and recyclable print.
Let's talk. To learn more about how KODAK NEXFINITY and NEXPRESS Presses can help you drive higher volumes with premium enhancements, contact your Kodak representative.