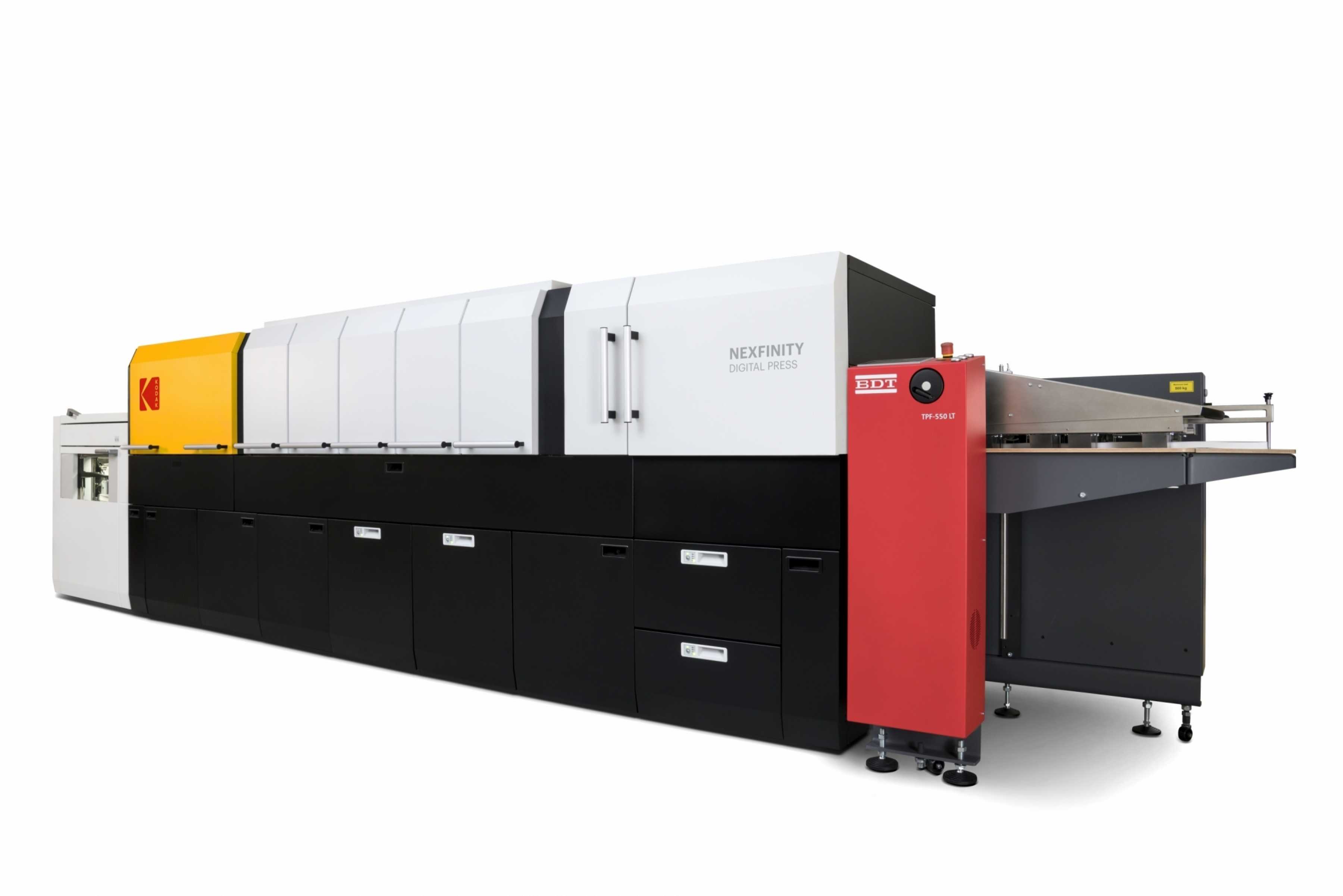 You know it and we know it. Print is turning into a commodity. Buyers can order from any service provider with a web site. Demonstrating the value you bring to the table is critical. In this type of environment, the ability to produce a broad range of top-quality applications as efficiently and productively as possible becomes essential to strengthening relationships, winning more jobs and increasing print volumes.
Digital sheetfed presses from Kodak are built on versatile, market-proven technologies that can help you meet this challenge. A single KODAK NEXFINITY or NEXPRESS Digital Press can do whatever you need it to do to optimize the efficiency – and potential – of your entire operation:
Expand the types of applications you can print. Pre-die cut pocket folders. Small folding cartons. Oversize-format collateral. Unique invitations on thick substrates, including synthetics. Kodak's sheetfed presses can do it all, with a B3+ sheet size that is very close to finished size for many applications, minimizing operations (and costs) on the backend.
Offer your clients something new. Kodak's unique print effects and surface finishes help their communications stand out from the crowd. Even better, your operators can be up and running one of 12 specialty inks in less than 8 minutes.
Move short-run and complex jobs to NEXFINITY/NEXPRESS and save the high-volume jobs for offset. (Though you can probably run those on your Kodak press, too. Many presses in the field regularly print upwards of 1 million impressions per month.)
Use the NEXFINITY/NEXPRESS for reprints. Image quality and color will be indistinguishable from offset print, and Kodak's technology enables you to run the same standard commercial offset papers that you probably used the first time around.
Sound good? To learn more about how KODAK NEXFINITY and NEXPRESS Presses can do it all, contact your Kodak representative.