Print Perspectives
FC Group enjoys continued success as an authorised Reseller of Kodak products in major African countries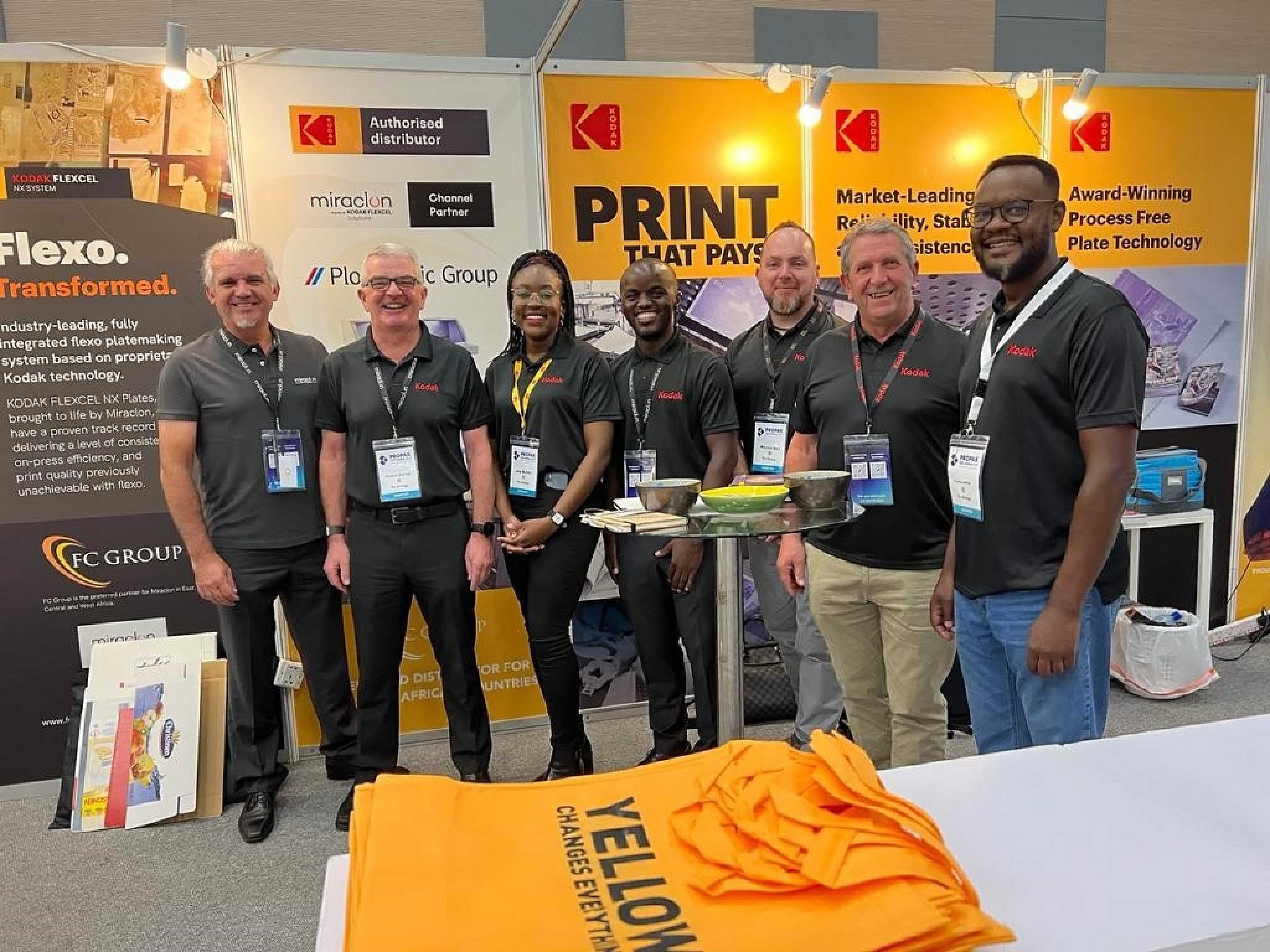 Founded more than 30 years ago by its Managing Director Fenton Curley, FC Group has established an excellent reputation as a distributor of market-leading prepress and print equipment and consumables across strategic African countries. It all began before the founding of FC Exports Ltd in 2003 when Fenton traveled extensively in Africa. During these travels, he decided to set up his second company, FC Exports West Africa Ltd., with a local regional partner who serviced Ghana, the Ivory Coast, and surrounding area. The first regional company, FC Exports Nigeria Ltd (FCEN), was established with a local partner in Lagos who covered the printing and packaging industry in the country. FCS West Africa Ltd was later set up to manage the service and spare parts business. In 2017, the sustained expansion culminated with rebranding, where the independent companies FC Exports Ltd., FC Exports West Africa Ltd and FCS West Africa Ltd were identified under the FC Group brand.
Impressed with FC Group's success in West Africa, Kodak awarded it a dealership in East Africa in 2021, covering countries including Kenya, Uganda, Tanzania, and Rwanda. This move enabled the group to gain major momentum in onboarding existing Kodak technology users with effective service and maintenance plans and providing the latest Kodak innovations in the region.
FC Group believes that strong alliances build strong business growth. The group helps its clients transform their businesses using its comprehensive range of new and refurbished quality prepress equipment, digital technologies, and consumables. As an authorised Reseller of Kodak products, FC Group sells Kodak's industry-leading CTP Platesetters, KODAK PRINERGY Workflow Solutions and KODAK Digital Plates, including the pioneering KODAK SONORA XTRA Process Free Plates as well as KODAK SWORD MAX and KODAK ELECTRA XD Thermal Plates. "I am delighted to see our customers achieve considerable uplift in their business activity as a result of the use of highly productive, cost-effective Kodak solutions which provide them with quicker turnaround, improved quality, reliability and increased profits," commented Fenton Curley.
FC Group today boasts highly skilled engineers, sales, customer service, planning and marketing staff based in Kenya, Nigeria, Ghana and the UK, the latter being its headquarters. It also supports 125 customers in countries including Kenya, Tanzania, Uganda, Ethiopia, and Rwanda in the East African region, as well as in Nigeria, Ghana, the Ivory Coast, Benin, and Togo in West Africa. In addition to its "one-stop-shop" offering, customers have come to rely on FC Group for its overall distributor supply package. FC Group can arrange air or sea freight, container loading, and freight insurance, and can assist with formalities and payment processing.
"We are excited to be an authorised Reseller of Kodak products in strategic African countries and are committed to providing existing and new customers with application-specific Kodak solutions that give them a competitive edge," Fenton Curley concluded.