Print Perspectives
Dot Stability: Another Benefit of Process Free Plates
KODAK Platesetters with SQUARESPOT Imaging Technology provide a continuation of an extremely stable dot, consistent from the file, to the platesetter, to the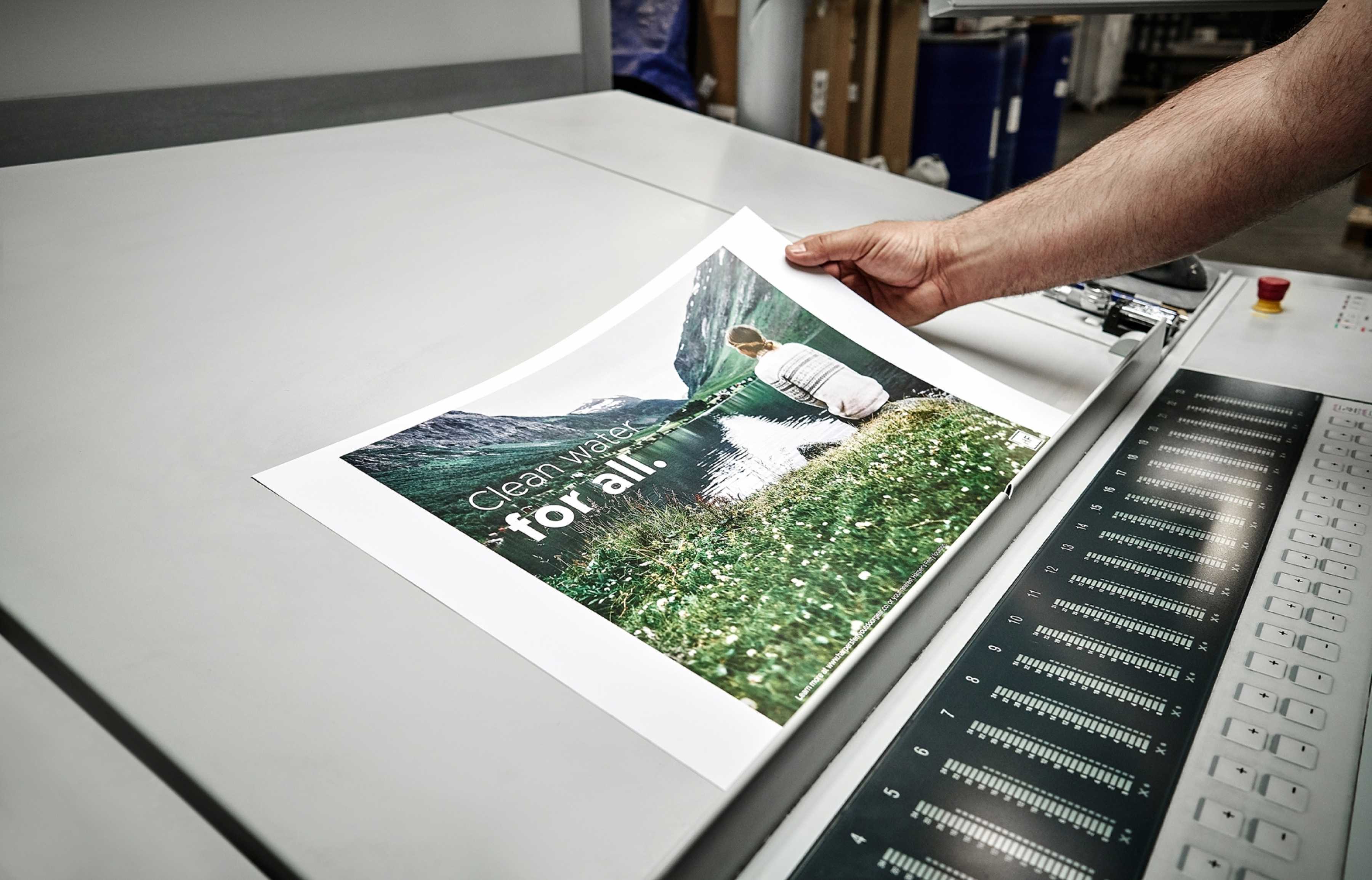 Dot stability is yet another benefit of process free plates that can help printers be more profitable. In previous blog posts, we've covered how SONORA Process Free Plates eliminate the Hidden Costs of Plate Processing and enable Faster Makeready for Faster Profits by reaching target density on press in about half the time as wet processed plates. Dot stability is a third way that SONORA Plates drive down costs and let you spend more of your time printing.
SONORA Plates go straight from the CTP device to the press, skipping the processing step. Elimination of variation from the processor allows a more predictable, consistent printing dot to be brought to press. It is easier for press operators to achieve color standards, and inline systems have fewer corrections to make.
With processed plates, dots vary in the processing stage and over the life of the developer bath, giving less predictable dot gains. A 50% halftone dot imaged on the plate can shift as developer ages.

When dots shift, operators must make corrections on press to meet color standards and ink density. Generally, up to a 4% shift can be compensated for through ink density control. These adjustments take time, and you can waste quite a bit of paper and press time getting everything right.
However, with SONORA X Plates there is no processing stage and developer, so there is no influence from developer activity. The dot size going to press is always the same as the dot imaged on the platesetter, so you can save time and materials by eliminating the adjustments needed to get to the first saleable print. Printers imaging with a KODAK Platesetter with SQUARESPOT Imaging Technology will see a continuation of the extremely stable dot, consistent from the file to the platesetter and straight through to the press.
The data in the table below is from actual press runs, comparing the time it takes to reach required color standards / dot gain with SONORA X Plates and processed plates with various dot gain values throughout the life span of the developer.
| | | |
| --- | --- | --- |
| Plate | Average print time requirement | Percentage (SONORA X Plates represent 100% of time) |
| SONORA X Plate | 00:11:47 | 100% |
| Processed Plate (52%) | 00:14:48 | 126% |
| Processed Plate (50%) | 00:11:34 | 98% |
| Processed Plate (54%) | 00:12:31 | 106% |
Although the 50% processed plate performs similar to the SONORA X Plate, you can clearly see that there is variability, and at other times it takes much longer to get to a saleable print.
On average, over multiple press runs, day to day, week to week, SONORA X Plates save about 10% of the time it takes to reach required color standards / dot gain. That is extra time that you can be printing, making money instead of wasting paper and labor costs.
Contact your Kodak sales representative to request a demo and see how much you could be saving with SONORA Plates.