Print Perspectives
Don't Be Afraid of the Cloud
Cloud-based services give you the freedom to access your data and files from anywhere, without having to worry about storage or security.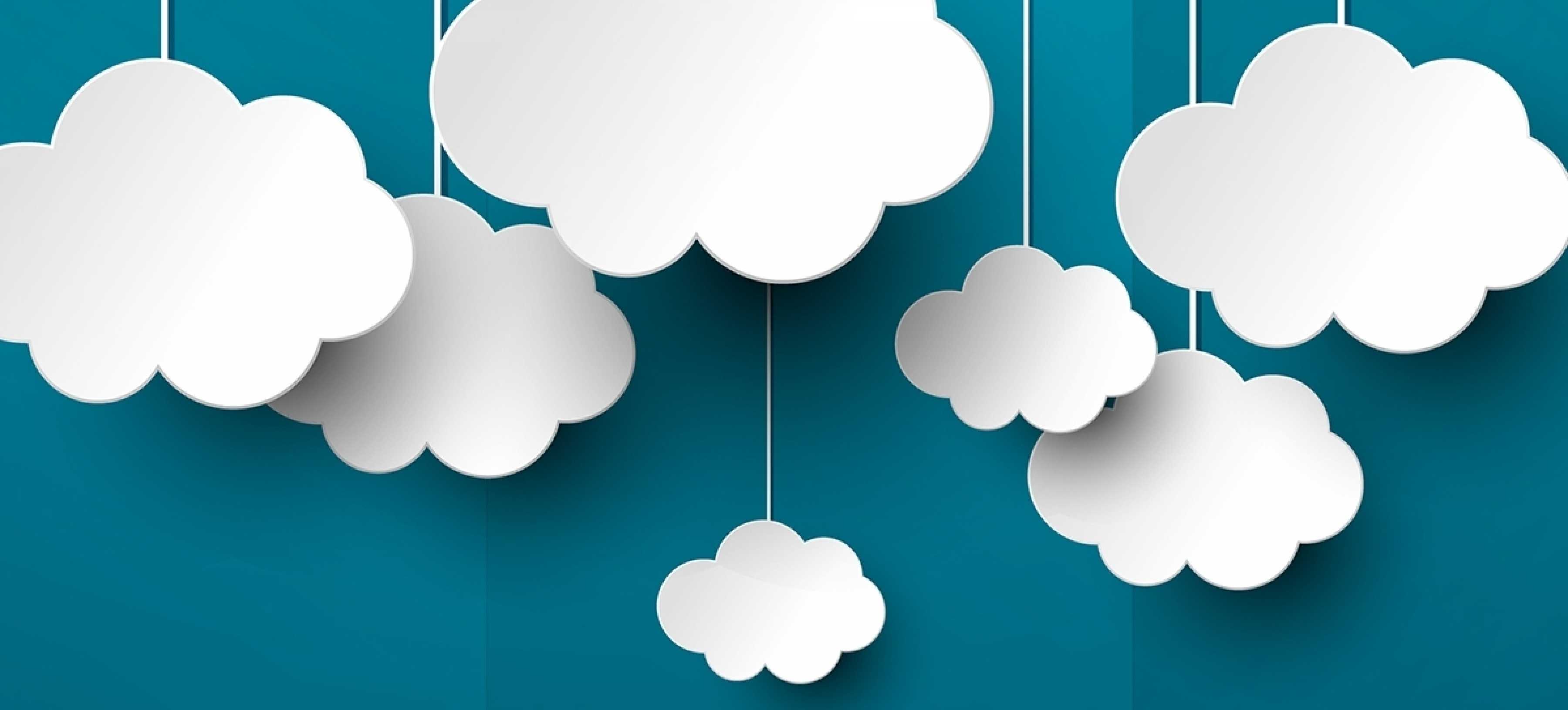 If you're like many print executives, you're wary of sending your valuable files into the so-called cloud. We get it. Your data and your workflow are the lifeblood of your business, and if something happens to them—you risk losing productivity, revenue, and the valuable customer relationships you've worked so hard to build.
But the truth is that as a printer, you're actually taking a much larger security risk by operating off of a local server. And you're missing out on major opportunities to increase efficiency and future-proof your business. On a personal level, you are already probably using the cloud to store things like photos, music, and personal banking information. It gives you freedom to access your data and files from anywhere, without having to worry about storage or security. And you may already use cloud-based services for business-critical functions like financial transactions. It's a pervasive part of every business today, and it's here to stay.
How the cloud can future-proof your business
Organizations of all sizes and industries use cloud-based Saas for mission critical data. Healthcare companies use the cloud to develop more personalized treatments for patients. Financial services companies use the cloud to power real-time fraud detection and prevention. And entertainment companies use the cloud to scale their resources in order to meet customer demand during peak times of on-demand streaming. According to Research and Markets, the global market for SaaS was valued at about $134.44 billion in 2018 and is expected to grow to $220.21 billion at a rate of 13.1 percent through 2022. Most Fortune 500 companies use the cloud for some part of their infrastructure, and it's only going to become more and more prevalent.
So what can the cloud do for printers? One of the easiest arguments for transitioning to the cloud is you no longer have to own and maintain physical servers that quickly become obsolete. That's just the simple truth of hardware. By moving to a cloud-based software as a service (Saas), you're subscribing to a platform that updates automatically—meaning your workflow will always run at optimal levels.
Ironclad security for better peace of mind
What if a malicious hacker, ransomware or other malware attacked your system? It's not so far fetched. According to Cisco's Annual Cybersecurity Report, organizations can investigate only 56% of the security alerts they receive on a given day. And when something does fall through the cracks, your system could be compromised in a matter of minutes.
Unfortunately, we see it all too often with customers using physical servers. On average, they report about two instances a month of being hacked, and all it takes is one significant breach to cripple or shut down a business.
By moving to a cloud-based workflow system, your security doesn't just fall on the shoulders of your in-house IT team. Instead, you get enterprise security from a company that specializes in safe data storage, with millions or even billions of dollars in R&D behind it. Another benefit is real-time monitoring and Artificial Intelligence that can detect and eliminate vulnerabilities before they become a real threat—getting smarter and even more secure each time.
More than a backup plan with disaster recovery
Disaster recovery is another critical component to ensure your business will be viable for the long-term, and there is a huge difference between true disaster recovery and simply backing up your data. A backup app may only update during off-peak times (typically at night) and may store data on legacy media such as tapes in slow-to-access remote locations. If something happened and you needed quick access to mission-critical data, it could be weeks before you get it. That could cost your business. However with true Disaster Recovery, you can be up and running in minutes and your business won't miss a beat.
In short, choosing the cloud means choosing peace of mind. With a powerful cloud-based workflow like PRINERGY On Demand backed by Microsoft Azure, you can give up your expensive servers and in return – you won't have to worry about hackers, losing your data, costly downtime, or unexpected catastrophic events that can compromise your valuable data and put you out of business.
For more information on how a cloud-based workflow can offer better security, improved productivity and reduced IT costs, contact our support team.