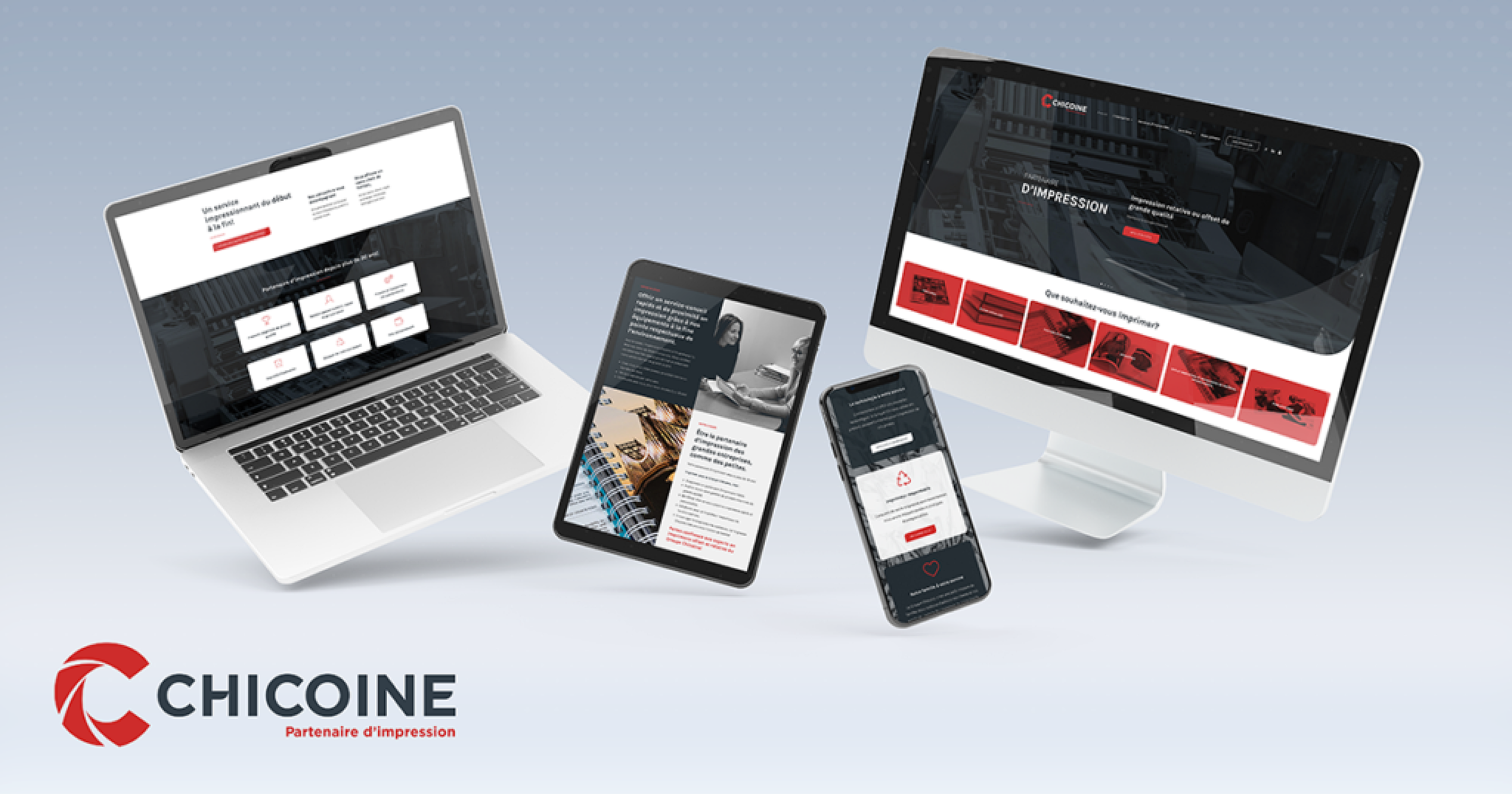 Recognized as one of Canada's most successful offset and rotative printers, the family-owned company Chicoine Group is a leader in the integration of new technological advances.
Since its founding in 1986, Chicoine Group has made it their mission to offer unparalleled consulting services with guaranteed exceptionally high-quality printed materials and an extraordinary speed of execution, all this while maintaining competitive pricing.
Building on the constant search for state-of-the-art equipment using artificial intelligence, it is with this philosophy that the two owners, François Chicoine and Line Chamberland, acquired KODAK PRINERGY On Demand. "Beyond the flexibility and reliability of the platform, it is, as much for the team as for our customers, the user-friendliness of the solution which distinguishes KODAK PRINERGY On Demand from any comparable tool," explains Ms. Chamberland. "By using the KODAK INSITE Prepress Portal and entering their personalized access code, clients can submit/upload, view, modify, and approve their files online, at any time, thus allowing for an improved operational speed for all participants in the production chain."
In fact, KODAK PRINERGY On Demand with INSITE covers all aspects of prepress, from data entry and proofing to online page approval and plate manufacturing.
Maximizing the quality of the product and execution speed
After nearly a year in use, the owners are convinced that they have made the right choice with Kodak. "Since its acquisition, we are proud to say that we have already improved efficiency in the execution speed of our work, accelerated the digital prepress treatment process through scanning, job preparation and simplifying data conversions."
The Chicoine Group can now boast a high level of automation that allows it to be at the forefront of offering quality services at the same price as those offered before the software was acquired. "In addition to optimizing all of the aspects of our services, all of these improvements also allow us to limit the risk of errors," adds Ms. Chamberland.
The Chicoine Group is also known for their high quality of design and color reproduction. The G7 certification combined with KODAK PRINERGY On Demand enables them to produce unified, high-quality prints. "The balance of grey is a powerful tool for managing print consistency. The G7 certification allows to easily include grey balance as part of a print specification, regardless of the inks or substrates used."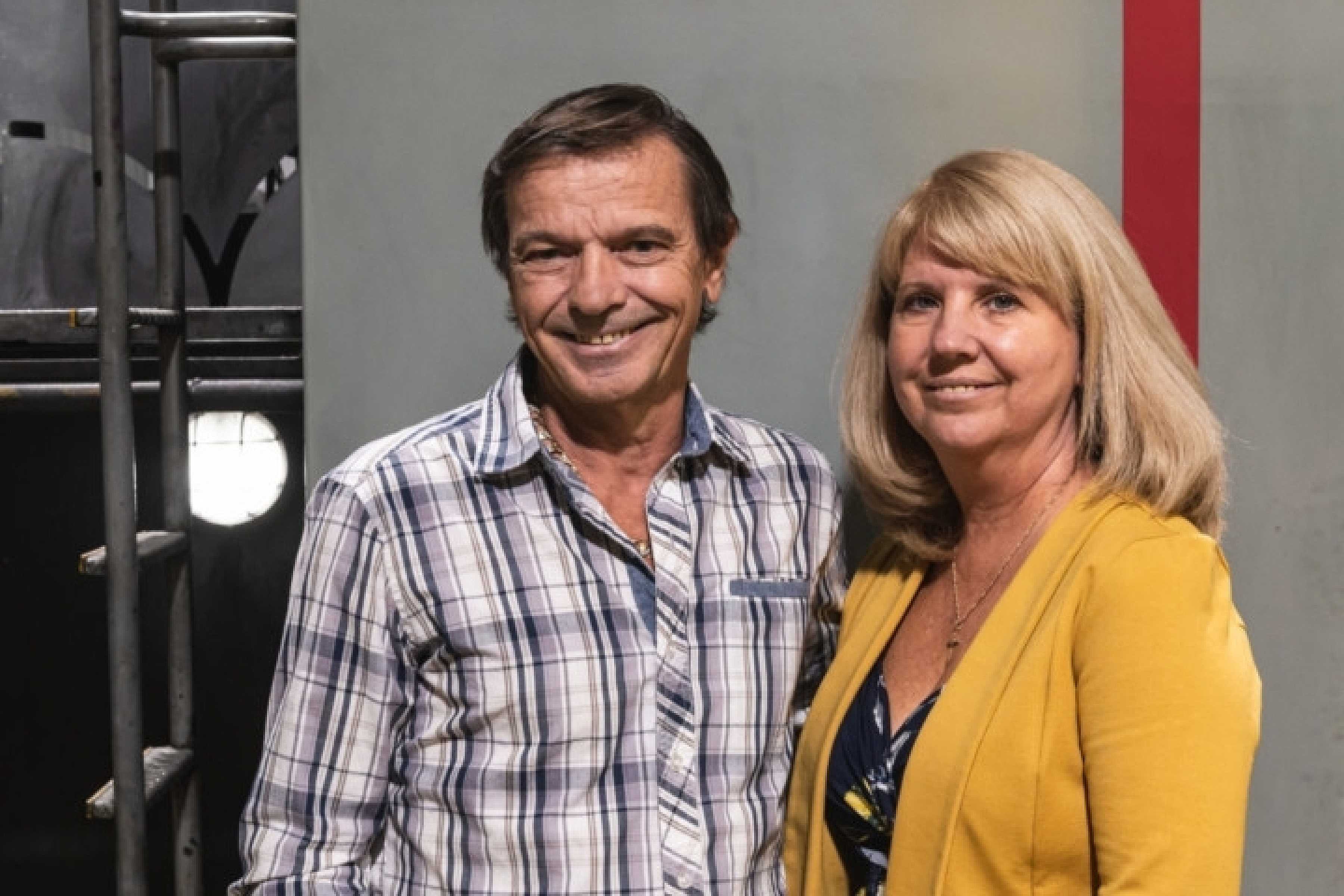 Customer loyalty through continuous improvement
The Chicoine Group is fortunate to be able to count on loyal customers who have grown with them since the very beginning. In order to continue to meet their demands, the company has made it their mission to offer them the best quality/price value throughout their business partnership.
"Continuous improvement of our processes is one of the key elements of the competitiveness of the Chicoine Group in the market. The efficiency offered by KODAK PRINERGY On Demand has permitted us to enhance our workflow by increasing the speed of execution, which opens the door for us to offer new services to our customers such as the distribution of material printed directly from our plants," says the owner.
With PRINERGY On Demand, the company can respond to the demands of customers who search for quality printing, and speed, allowing them to capitalize on the unique opportunities that will present themselves in the coming years.
Evolving during the pandemic
It was during the pandemic that Chicoine Group and Kodak teams proceeded with the installation of KODAK PRINERGY On Demand entirely remotely. "We have proceeded with changes to our servers and on our RDS platform, then we were ready to start working again. This has been quite a collaborative effort!" adds Ms. Chamberland.
The COVID-19 crisis was an essential element in the introduction of remote work for many Quebec businesses. "Due to the rapid configuration, material integration, and the very intuitive application of approval of the INSITE platform, we were able to execute the work quickly, and efficiently. The platform is the perfect tool to use to centralize information for the accomplishment of any type of project, regardless of its size."
From there, Line Chamberland explains that it is courtesy of their equipment and KODAK PRINERGY On Demand, through which Chicoine Group as had the opportunity to rise to an enormous challenge; to print and distribute 4 million copies of Quebec Government Self-Care guides within a record-breaking timeframe.
Promoting an eco-responsible company
As the proud owners of the only printing press capable of producing 48-paged magazines at a production rate of 90,000 copies per hour, Chicoine Group is always very conscious of their environmental footprint. They constantly work to install eco-responsible practices in material and paper recycling, VOC free inks, environmentally friendly alternative heating systems, natural glycol cooling in winter, and more.
The KODAK PRINERGY Portfolio of products once again provides another chance to reduce their ecological footprint by using KODAK COLORFLOW Pro Software to optimize the use of ink and to reduce waste, while eliminating costly manual errors. "Our digital transformation on this smart and secure software platform allows us to visualize long-term, sustainable growth in a manner consistent with our environmental values," adds Ms. Chamberland.
With the performance of this new equipment, the Chicoine Group team can now increase the quality of their products for an equally competitive price, while guaranteeing exceptional speed of execution. "The idea of working in a true partnership with our clients has been made more tangible than ever!" concludes Ms. Chamberland.
Kodak, Prinergy, Insite and Colorflow Pro are trademarks of Eastman Kodak Company.