Print Perspectives
Mixing oil and water: A breakthrough in digital printing on flexible packaging
Maximize the opportunities in flexible packaging with the right inks and substrate treatment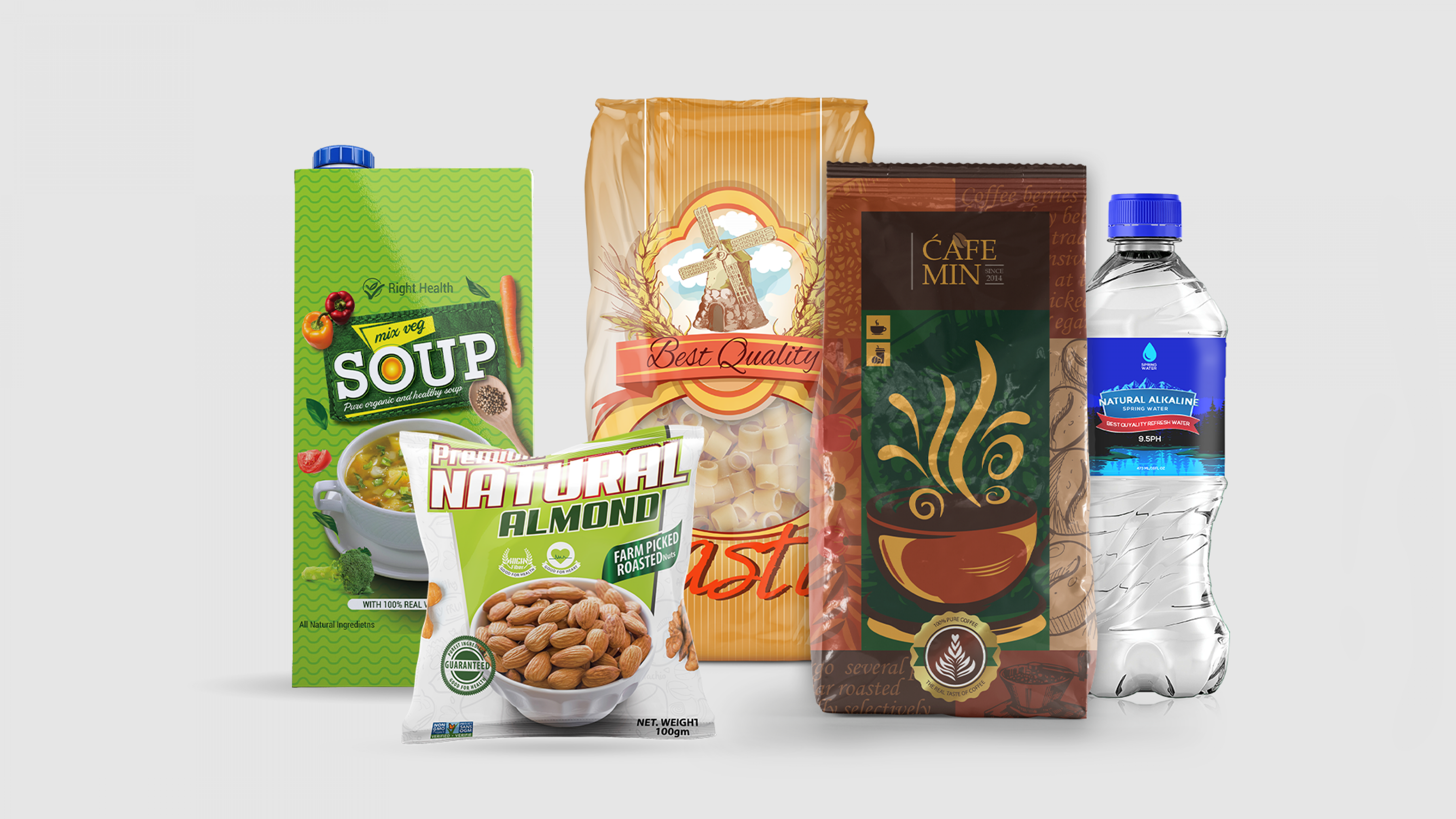 Packaging is a bright spot in the printing industry, with package printing expected to grow from USD 350.6 billion in 2019 to USD 440.6 billion by 2024 according to Research and Markets. And with digital printing gaining popularity because of its ability to deliver shorter runs, faster turnaround, less waste and endless customization—digital package printing offers significant opportunities for growth.
The problem is that trying to print water-based inkjet inks on flexible oil-derived plastic films commonly found in packaging applications is quite literally like mixing oil and water. But printers can overcome that hurdle by preparing the substrate with the appropriate coating. When done right, even a flexible plastic surface can become compatible with water-based inks. The proprietary Kodak pre-treatment process is where the magic happens.
Pre-coating is key
In some applications, the film is prepared using a Corona treatment to modify the surface of the film and raise its surface energy. If Corona treatment is not required, then you can move right to the priming process. The Kodak solution starts with the application of a patented ink-receptive coating which optimizes the surface for water-based inks. The coating also acts as an adhesive tie-layer between film, ink, and post-coatings to enable maximum print quality and productivity. It can be applied at speeds up to 150 mpm (500 fpm) in highest quality mode across the 1.26 m (49.6 in.) web and is dried in seconds prior to printing.
Freedom to print on a range of plastic substrates
This priming process allows you to print on a wide variety of the most commonly used flexible packaging materials, such as PP, BOPP, PE, PET, PETG, PVdC PET, OPA, PVC, Foils and Paper, using high-quality, highly productive Kodak continuous inkjet (CIJ) technology and our proprietary water-based inks. Once printing is complete, proper lamination or varnishing increases color absorption, speeds up the drying process, and prevents the ink from rubbing off when the packaging is subject to handling.

In short, water-based inks and oil-based substrates do mix. You just have to properly treat your substrate. And once you do, you can enjoy all the benefits of printing with water-based inks, including:
Superior image quality. It all starts with how the inks are made, and Kodak inks provide unmatched vibrancy and color consistency thanks to a proprietary micromedia-milling technology. And because of Kodak CIJ technology 's smaller, satellite-free drops and precise drop placement, images are printed with exceptional resolution and sharpness.
Enhanced durability. Polymeric dispersants and binders integrated into the inks and primers enhance image permanence, wet and dry rub resistance, lamination bond strength, and reliability.
Safer and more environmentally friendly inks. Kodak's eco-friendly, water-based nanoparticulate pigment CMYK inks contain minimal Volatile Organic Compounds (VOCs) and do not require a hazardous waste removal process. Our water-based inks are safer for people and the environment, enabling new applications in food packaging and personal care.
Cost savings. Water is cheaper than oil, so our aqueous pigment inks are 50 – 75% less expensive than fossil-fuel derived UV inkjet inks. And our water-based inks aren't subject to the unexpected market fluctuations being driven by COVID-related demand for the solvents used in typical flexographic inks.
Kodak's aqueous inks are the result of over 100 years of researching, inventing, engineering, and manufacturing imaging materials. As packaging continues to be a golden opportunity in print, we are continuing to invest in inkjet solutions that allow printers to achieve unmatched quality, durability, safety, customization and cost. To learn more about the technology behind our inks, click here.