Shot on 16mm
Explore our showcase of productions made with KODAK Film Products.
History of 16mm
1920s
In 1923 Eastman Kodak Company made amateur motion pictures practical with the introduction of 16mm reversal film—KODAK Cine Safety Film—along with the first 16mm CINE-KODAK Motion Picture Camera and the KODASCOPE Projector. This smaller film format, designed specifically for affordability and portability, quickly became a popular amateur alternative to 35mm film and was the origin of the "home movie".
16mm film's size and economic value was further enhanced by its ground-breaking chemical makeup. The new film consisted of a non-combustible acetate plastic base, a much safer alternative to flammable cellulose nitrate used in 35mm film, earning 16mm its common name of "safety film."
Additionally, 16mm reversal film didn't create negatives during filming, but rather a positive camera original. This was monumental because it allowed amateurs and filmmaker hobbyists the ease and convenience of producing films without the two-step process of creating a negative and then printing a positive from it. For the first time ever, the filmmaking process was as simple as point and shoot.
KODACOLOR, introduced in 1928 in 16mm format, utilized a black and white emulsion with lenticular base and filters to capture lines of red, green and blue. After processing, the film was projected with the adaptation of a special filter onto the projector allowing home movies to be seen in color!
1930s - 1940s
In 1935 KODACHROME film was introduced in 16mm and became the first commercially successful amateur color film for motion pictures. And in 1936, a new home movie camera was announced which used film in magazines instead of rolls—the 16mm Magazine CINE-KODAK Camera. A year later, Kodak introduced its first 16mm sound-on-film projector—the Sound KODASCOPE Special Projector.
1950s - 1960s
The addition of optical soundtracks gave an enormous boost to 16mm popularity. The format was used extensively during World War II, followed by significant expansion of 16mm professional filmmaking in the post-war years. Films for government, business, medical and industrial clients created a large network of 16mm professional filmmakers in the 1950s and 1960s. Both EKTACHROME and Black & White stocks became popular for high-speed scientific and industrial applications where speeds up to thousands of frames per second were required.
The advent of television production also enhanced the use of 16mm film. Initially used primarily as a news-gathering format, 16mm was also employed for television programming shot outside the confines of the more rigid television studio production sets.
In 1966, cinematographer Rune Ericson conceived the idea of Super 16mm film and asked KODAK's Östen Söderlund if it were possible to manufacture single perf 16mm camera film. Developed with help from the Swedish Film Institute and the lab Filmtechnik, Kodak released Super 16mm in 1969. Ericson then shot the film Blushing Charlie in 1970 on EASTMAN Color Negative 7254, eventually earning him an Award of Commendation from The Academy of Motion Picture Arts and Sciences in 2002.
1960s - 1990s
The film gauge of Super 16mm was slightly larger than standard 16mm, reducing the graininess when the images were expanded on a larger screen. Since its introduction, Super 16mm has played a significant part in furthering the mainstream success of low-budget films. By extending the width of the 16mm frame, more of the frame height can be used, allowing low-budget film production in a technically compatible version for widescreen theatrical release.
Throughout much of the 1960s-1990s period, 16mm was used with light weight film cameras for television production across the globe before portable video cameras appeared. In Britain, the BBC's Ealing-based film department made significant use of 16mm film and, during its peak, employed over fifty 16mm film crews. In 1981, the 24 hour cable music television channel MTV is born, with almost all its music video content captured on 16mm film. Starting in the late 1960's NFL Films documented football games capturing every snap of each game on 16mm film.
1990s - 2010s
With Kodak's launch of the VISION family of color negative film stocks, 16mm popularity continued with increased use for music videos, commercials, television, and theatrical productions, due to the improvements in grain structure and sharpness VISION, VISION2 and the current VISION3 film products offered. In 1993, Dr. Quinn Medicine Woman became the first U.S. prime time television show shot on Super 16mm. And in 1995, Leaving Las Vegas, starring Nicholas Cage (for which Cage received an Oscar), was the first feature film shot on Super 16mm to achieve wide theatrical release. In 1996, Kodak deemed Super 16mm its standard and regularly stocked 16mm format, with double perforated 16mm available as special order.
2010s - Present
16mm has once again become the darling of Kodak's film portfolio, with 16mm sales growing exponentially year over year since 2016. In response to popular demand, in 2018 Kodak reintroduced EKTACHROME in 16mm (and Super 8mm) as KODAK EKTACHROME 7294 Color Reversal Film. (In collaboration with HBO's EUPHORIA and Yorgos Lanthimos' POOR THINGS, EKTACHROME in 35mm would become available in 2021.) Filmmakers choose 16mm today because it is cost effective, and its grain and texture differentiate visually from the sea of digital content. The format continues to thrive in music videos, commercials, TV and independent features. Improved scanning technology means more information can be extracted from 16mm than ever before, meeting studio and streamer delivery requirements (current and anticipated).
Notable 16mm titles include: Black Swan, Blue Bayou, Carol, The Texas Chainsaw Massacre, Certain Women, City of God, Clerks, Doc Martin, The Evil Dead, Pi, The Hurt Locker, Irreversible, Jackie, The Last King of Scotland, Leaving Las Vegas, El Mariachi, Moonrise Kingdom, Never Rarely Sometimes Always, She's Gotta Have It, Small Axe, The Souvenir, The Squid and the Whale, The Walking Dead, The Wrestler.
Recent 16mm TV and Feature customers include HBO, Netflix, ITV, Apple+, BBC, Amazon, Focus Features, MGM, Searchlight Pictures, A24, Universal Pictures, and Amblin.
Upcoming Events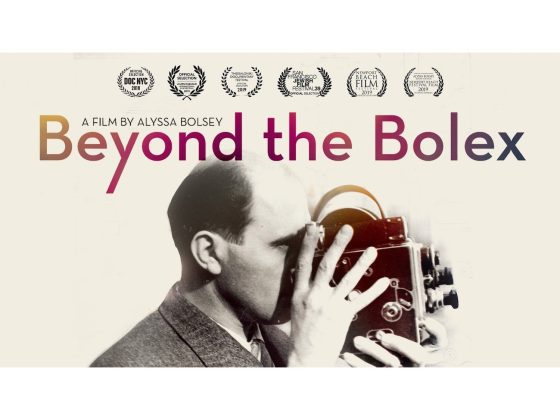 A Film by Alyssa Bolsey: Beyond the Bolex
In the 1920s immigrant inventor Jacques Bolsey aimed to disrupt the early film industry with a motion picture camera for the masses: the iconic Bolex. Over 90 years later, filmmaker Alyssa Bolsey pieces together the fragments of a forgotten family archive to reveal the epic story of her great-grandfather in "Beyond the Bolex." Exclusive Screening Date to Come.
Past Events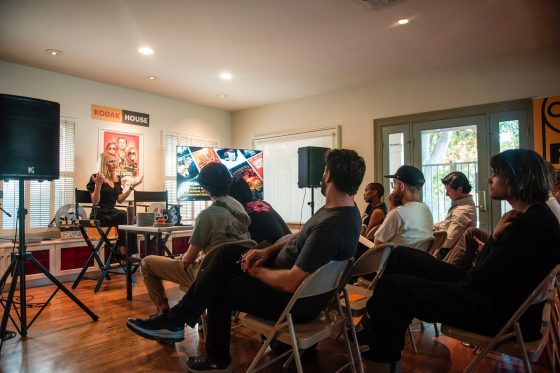 Motion Picture Film Loading Workshop
Last week, Kodak and ARRI Rental hosted a 16mm Film Loading Workshop at the Kodak House in Los Angeles, CA. 25 filmmakers joined us for an introduction to film loading Super 16mm with Arri 416 and SR3 systems.
October 21, 2023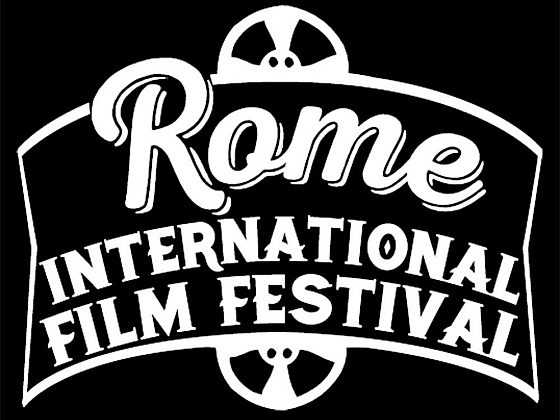 Rome International Film Festival
Working with Celluloid: An introduction and understanding of Super 8mm & 16mm Motion Picture Film – Presented by Kodak and Kodak Film Lab Atlanta.
November 03, 2023