Filmmaker Stories
Director Ismaël El Iraki and DP Benjamin Rufi depict burning passions in 'Zanka Contact' using Kodak 35mm film

"To me, emotion is the only reality. The point of cinema is to reach the beating heart within the story, and celluloid film is a great way to get you there," says Moroccan director Ismaël El Iraki with regard to Zanka Contact – his debut, 35mm-originated 'tagine' Western about two lost souls recovering from PTSD.
The movie was hailed as "swaggering," "resplendent" and "intoxicating to behold," after it premiered at the 2020 Venice Film Festival. It is set to screen at the London Film Festival before going on wider general release around the world.
Set in the ferocious underworld of Casablanca, a car crash ignites a burning love story between has-been rocker Larsen (Ahmed Hammoud) and streetwise hooker Rajae (Khansa Batma). Fused by a wild, electric chemistry, they each have deep unspoken traumas in their histories. The riffs from Larsen's snakeskin-covered guitar and Rajae's liquid gold voice could be their rock 'n' roll salvation, if only his drug-induced visions and her bad-tempered pimp Said (Said Bey) don't get in the way.

The best hope for their blooming romance is to escape from the crazy Moroccan menagerie of sadistic cops, venomous snakes, heavy-metal concerts and gun-toting Calamity Janes. And perhaps, the answer to their innermost torments lies in "Zanka Contact," a song they've been dreaming of together.
Filming on the €1M French/Moroccan/Belgian co-production took place under the auspices of French cinematographer Benjamin Rufi, during 33 shooting days, from June 17 to July 27, 2019, at interior/exterior locations around Casablanca, along with a dusty open-cast clay mine, an hour's drive from the city, for the film's finale.
El Iraki and Rufi have been collaborators and best friends since being classmates at La Fémis, the prestigious French film school in Paris where they made the popular, award-winning short film H'rash (2009).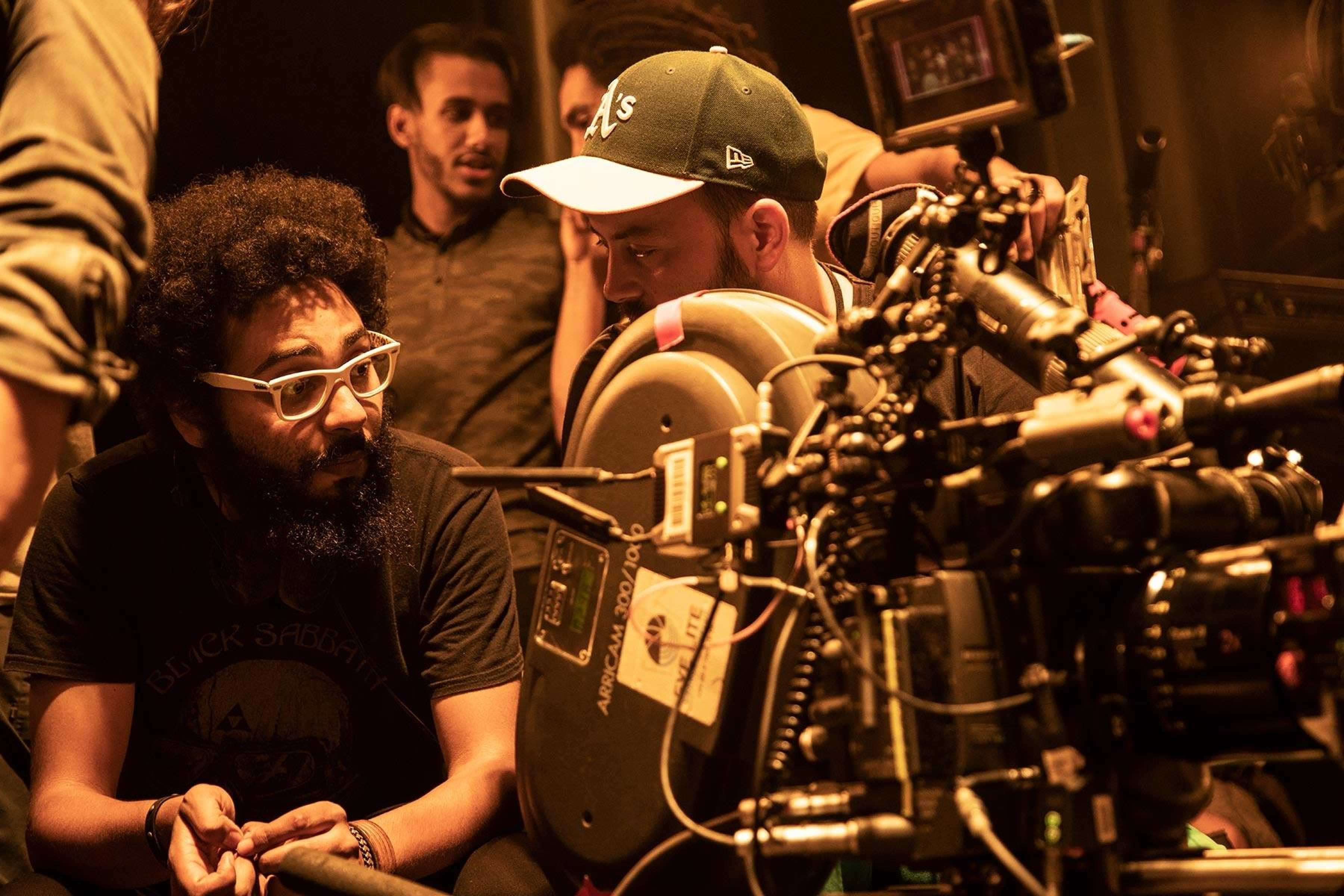 "In my mind, Zanka Contact is not a film, but a wild fire," says El Iraki, who was inspired to write the movie's script following his own near-death experience in the terror attack at Paris' Bataclan nightclub in November 2015, and subsequent gruelling journey to recovery as a survivor.
"I started a specific PTSD therapy after Bataclan and met people who were scarred just like me," El Iraki reveals. "One of the things I discovered is that PTSD is an infectious disease given to you by those who exact violence on you. It is really physical, and you can recognize it in other people. But it also means you can help, and that's what made me want to write about it.
"The two characters in the film – Larsen and Rajae – recognize this in each other. I told Benjamin that they light a fuse when they first meet, and the story then heats up to a crescendo of burning flames, music, violence and blood. However, the movie doesn't end in a big blaze of fire, it ends on a softer, more gentle note – in the ashes, because from the ashes you can rebuild."

Being long-term buddies, El Iraki and Rufi hang out regularly and watch a lot of movies together. The visual goal for Zanka Contact was to achieve the vibe of what El Iraki describes as, "a '70s subversive genre movie but framed through a '90s lens," and in this respect movies by Sergio Leone, David Lynch and Quentin Tarantino were uppermost in their visual references.
"It was obvious to anyone who read the script of Zanka Contact that that celluloid film was intrinsic to the visual language of the stortelling," says El Iraki. "We needed something that would represent the highlights and shadows of dark interiors, render the contrast of the sunlit Casablanca cityscapes, reproduce the warm and living colors that change throughout the story, and read the emotion in eyes and faces – and only film can do this."
El Iraki also observes, "We had precious little budget on this film, which forces you to make clear, radical choices and decisions about lighting, framing and shooting ratios. We became like a rock band on tour. We would rehearse and rehearse and then, when it came time to film for real, we captured scenes with minimal retakes. We shot the whole movie with an average of two takes per shot.Which means some of our pivotal shots were one take. One of the most iconic moments, the three-minute travelling shot when Larsen reveals dark secrets from his childhood, we got in-the-can on the very first go.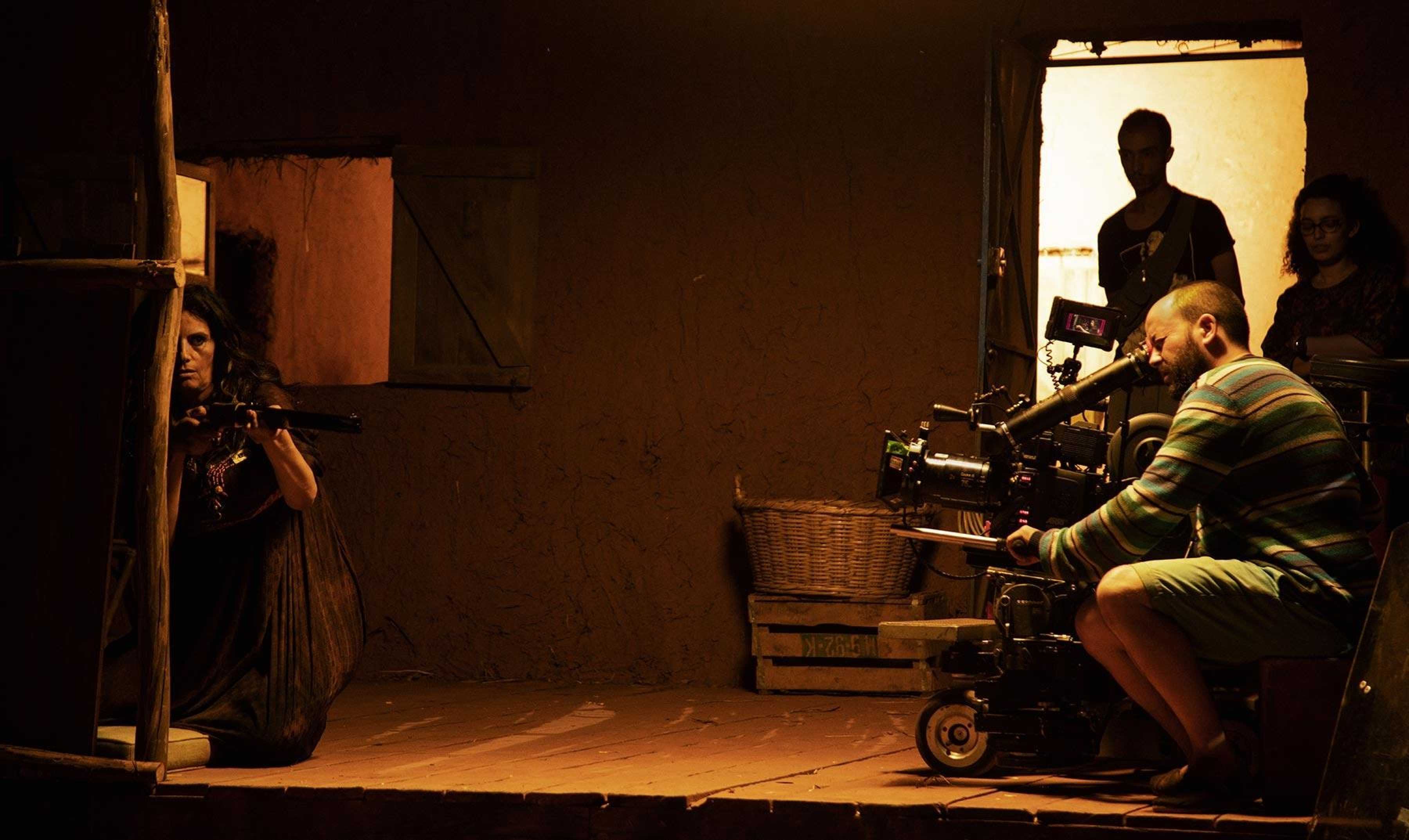 "With celluloid, the words 'roll camera' become like a religious incantation in uniting the cast and the crew. Everyone becomes so attentive; their concentration is focused on giving their very best as they gather for the special moment. We didn't have much film, but you don't need much film. When you have concentration, you skip needing to shoot more and more and takes."
Framing the story in 2.40:1 aspect ratio, using Cooke Anamorphic lenses, Rufi empowered his director to tell the story through a variety of classically-controlled and free-flowing camera moves. Typically, these were achieved using an ARRICAM LT camera on the dolly and sticks, plus an ARRI 235 configured with a high-performance ARRI Maxima three-axis stabilised gimbal to create more kinetic, reactive, in-the-moment shots.
When it came to filmstocks, Rufi went with just one emulsion, KODAK VISION3 500T Color Negative Film 5219, for the whole production. As he explains, "I decided early-on in prep to go with just one filmstock, as I preferred to have a streamlined grain structure through the body of the film. Also, it's much easier to manage the logistics on a daily basis when you just use one emulsion."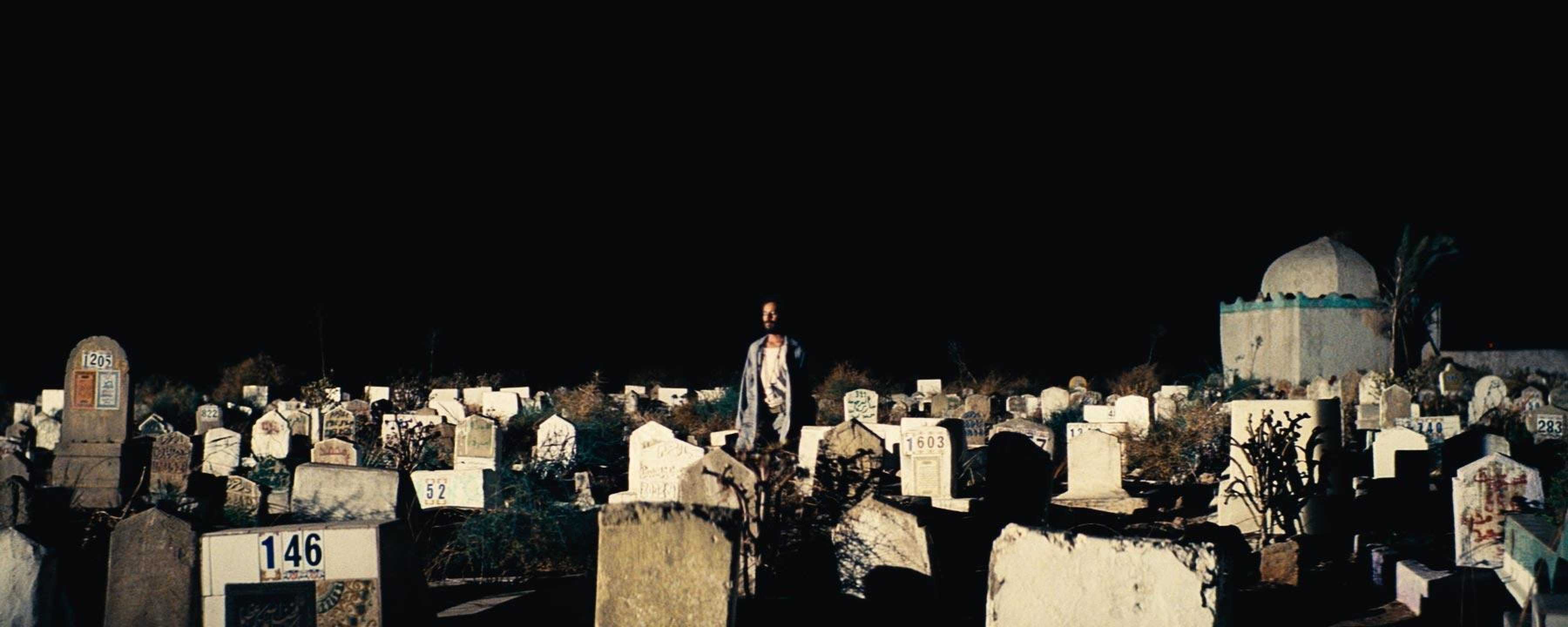 Regarding his choice of the 500T, Rufi comments, "I went with the 500T specifically as the rendition of the overall color palette and details in the blacks are quite amazing. Additionally, I knew it would support the beautiful warmth and changing color tones that Ismaël wanted throughout the storytelling.
"But the 500T is also incredibly versatile in different situations. It worked well in mixed lighting situations, such as the Kadavar heavy metal concert when the action switches between the band on-stage and Larsen and Rajae in the audience. For the dark and dramatic night sequence in the cemetery, I pushed the 500T by one stop at the lab, to deepen the look of a near-monochromatic dream.
"In the major scene with Said on the balcony overlooking Casablanca, I knew it would have more than enough dynamic range to capture the details of the actor in shaded foreground as well as the brightly lit cityscape in the background. The result looks great, and it is one of my favorites in the whole movie."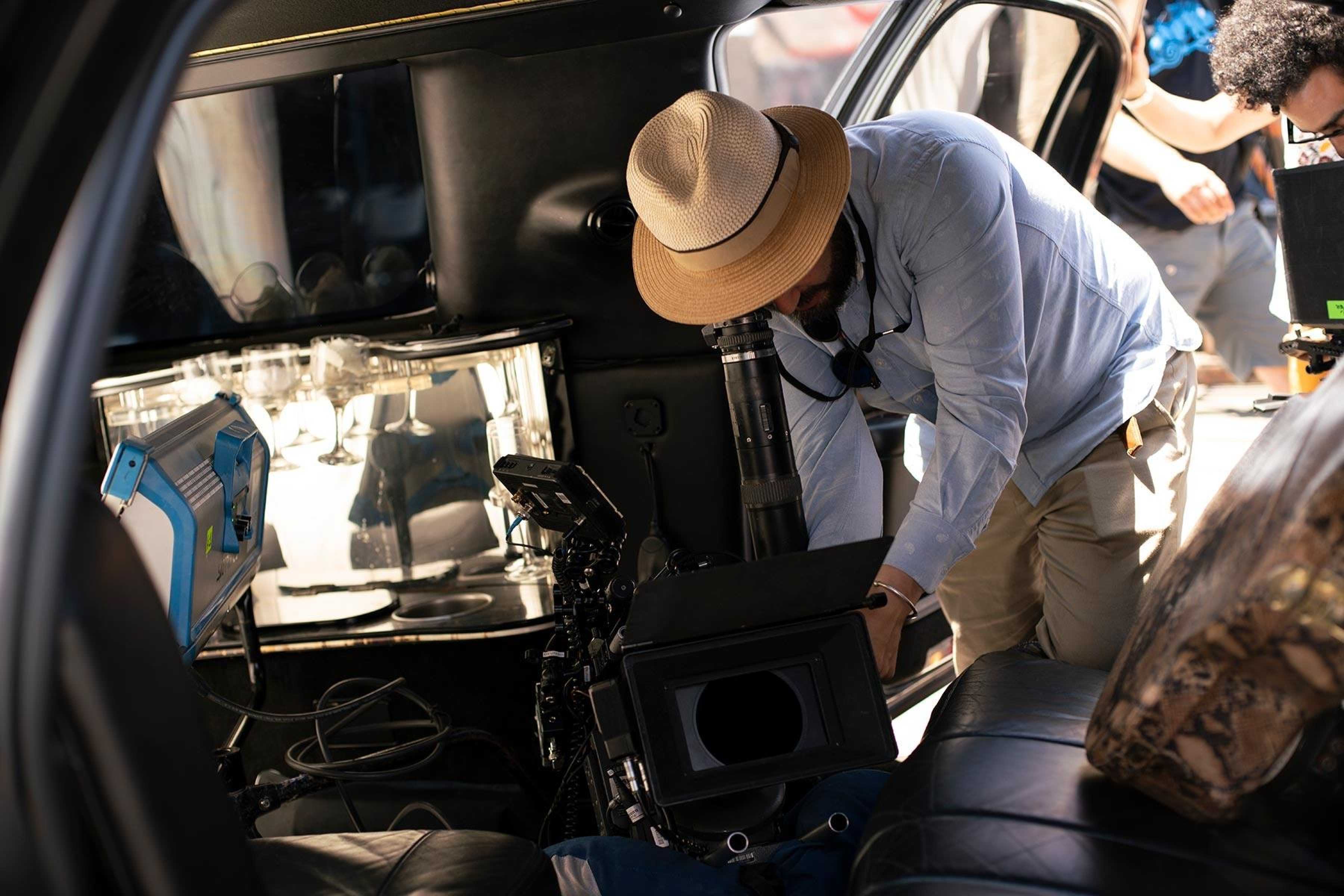 The camera/lens package for Zanka Contact was provided by Eye-Lite, with film processing done at Studio L'Equipe, both in Brussels. Shipping the exposed negative from Casablanca to the film lab in Brussels was not a straightforward affair, as the film canisters had to pass through Tunisia and Turkey first, which meant a lag of between seven to ten days before El Iraki and Rufi caught sight of the rushes.
"Some people might worry about that sort of turnaround, but I was really confident the rushes would be perfectly OK," says Rufi, "This was down to my faith in the reliability of film, and partly to the team at Studio l'Eqiupe, who were very collaborative and supportive throughout."
Despite the low budget, every shot in the movie was lit, either for artistic purposes or to deliver enough light for the correct aperture. Interiors were typically illuminated with bounced or direct light through windows, coming from 18K HMIs. Rufi eschewed LED lighting in favor of classic Tungsten Fresnel fixtures for visual warmth, with the illumination sometimes dimmed down to create atmosphere or directed using the KFLECT system of metal reflectors to create a variety of strong, soft and open shadows.

"It's rare for a director to fall in love with a particular piece of lighting kit," says El Iraki, "but I loved those reflectors, in shaping the light on faces and into the eyes, as that's where the emotion resides."
El Iraki concludes: "Shooting on film is a directing tool. It provides a way great way to unite the film crew during production, and, with its grain, depth and color, it delivers emotion in the final result. For me, emotion is the magic spell of cinema.
"I hope the question about the value of shooting on film is never asked again. You don't need to have a lot of money to get the fabled cinematic look. Low-budget, 35mm, widescreen Anamorphic – we did it, you can do it too."