Filmmaker Stories
Kodak filmstocks bring a unique visual poetry to Xavier Dolan's 'Matthias et Maxime'
'Matthias et Maxime' earned rave reviews after it screened in 35mm print In-Competition at the 2019 Cannes Film Festival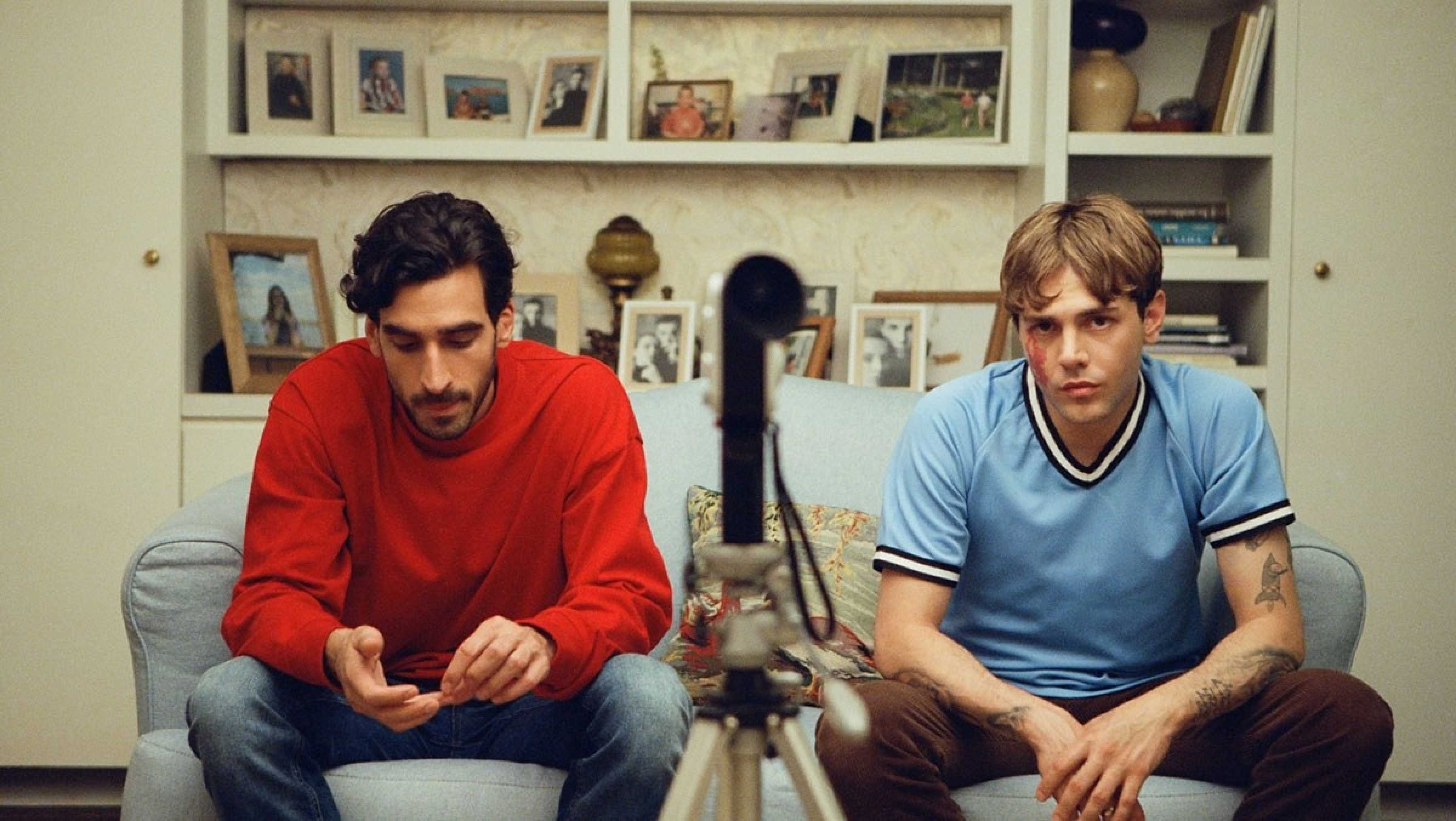 Captured on Kodak 35mm, 65mm and Super 8mm filmstocks, Matthias et Maxime, writer-director-editor Xavier Dolan's tender contemporary drama, focuses on the suppressed affections and smoldering tensions among a gang of best friends in their late twenties.
The bittersweet film, which earned rave reviews after it screened in 35mm print In-Competition at the 2019 Cannes Film Festival, marked somewhat of a homecoming for Dolan. He has shot seven of his eight features on film, and all premiered at Cannes, with the exception of Tom at the Farm, which debuted at the 70th Venice International Film Festival in 2013.
Matthias et Maxime, produced by Nancy Grant and Dolan, represents the fifth collaboration with Canadian cinematographer André Turpin CSC. The duo also shot the music video for Adele's hit single "Hello" in 2015, combining 35mm and IMAX 65mm film, which broke viewing records when it racked-up in excess of 27 million views in just one day.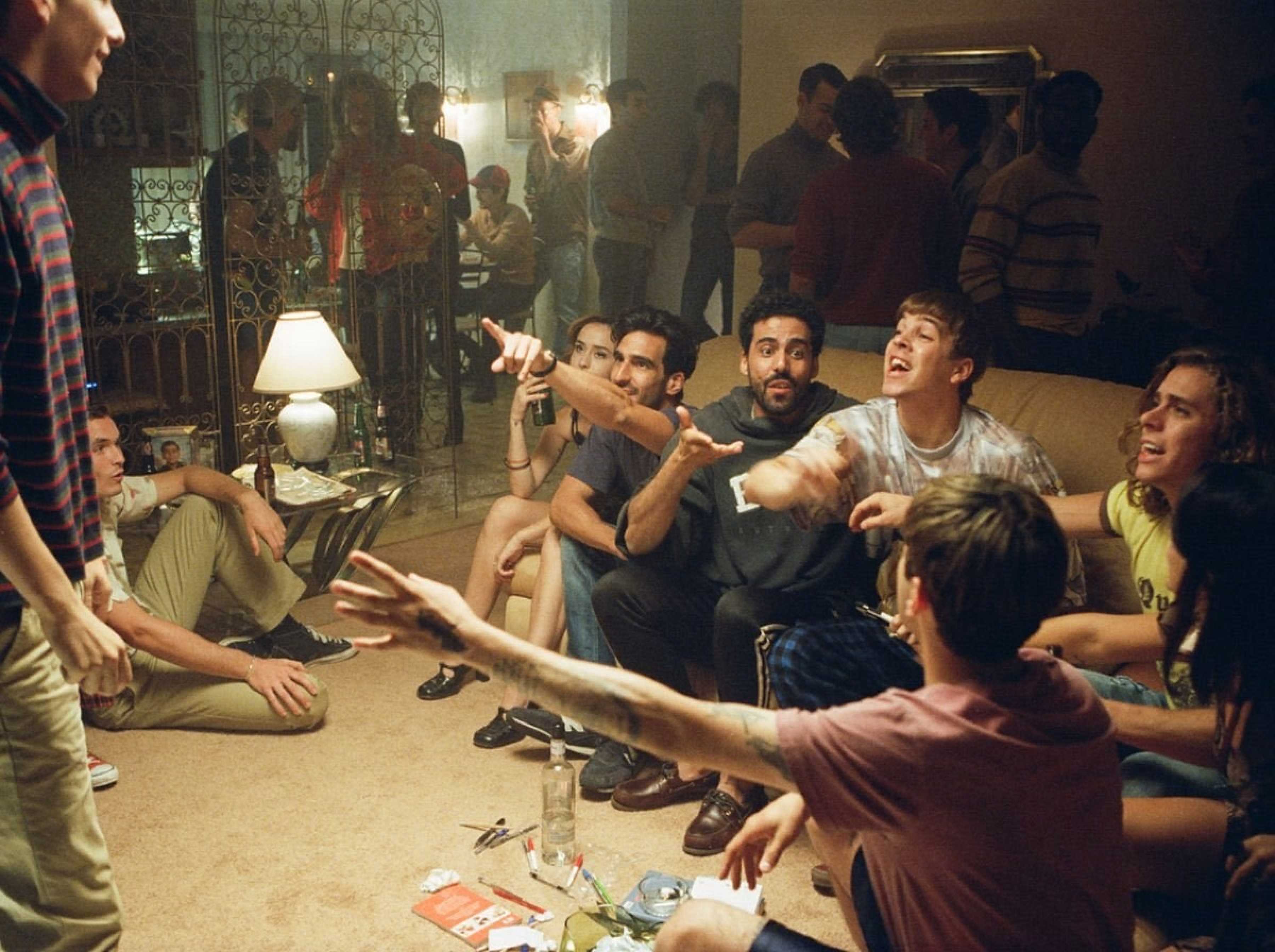 "Xavier is a film lover. So am I," says Turpin. "We only shoot on film and have never shot a feature on anything else. Film is always so forgiving and permissive – of the lighting and your mistakes – and just so versatile in supporting different looks for storytelling, which is just as well, because Xavier wanted a radical shift of the aesthetic for Matthias et Maxime compared to his previous films."
In Matthias et Maxime, two childhood best friends are asked to share an on-screen kiss for the purposes of a student short film. Soon, a lingering doubt sets in, confronting both men with their preferences, threatening the brotherhood of their social circle and, eventually, changing their lives. Dolan stars in the film alongside Gabriel D'Almeida-Freitas, Anne Dorval and Pier-Luc Funk.
Principal photography took place over the course of 47 shooting days in and around Longueuil, the largest city in the South Shore area near Montreal, Canada, where Dolan himself grew up. Filming also took place in the Laurentian Mountains in southern Quebec, where the movie's cottage and lake swimming scenes were shot.
"As always, Xavier told me about Matthias et Maxime at an early stage," recounts Turpin. "I was very excited because this was going to be very different from our other films together. Normally, Xavier's productions have similarities in terms of their film language – they are usually deeply-structured, with profound colors, technical lighting, strong contrast and tight close-ups – all for a full-on, powerful and emotional effect.
"With this production, however, he had a real desire to break away into something much more subtle and naturalistic – with less dramatic lighting expression, less saturated color and with lower contrast – using handheld to tell a tender story that grows on you, perhaps without you really knowing it. He was very applied and rigorous in keeping this new film very simple, and not trying to make a painting out of every shot."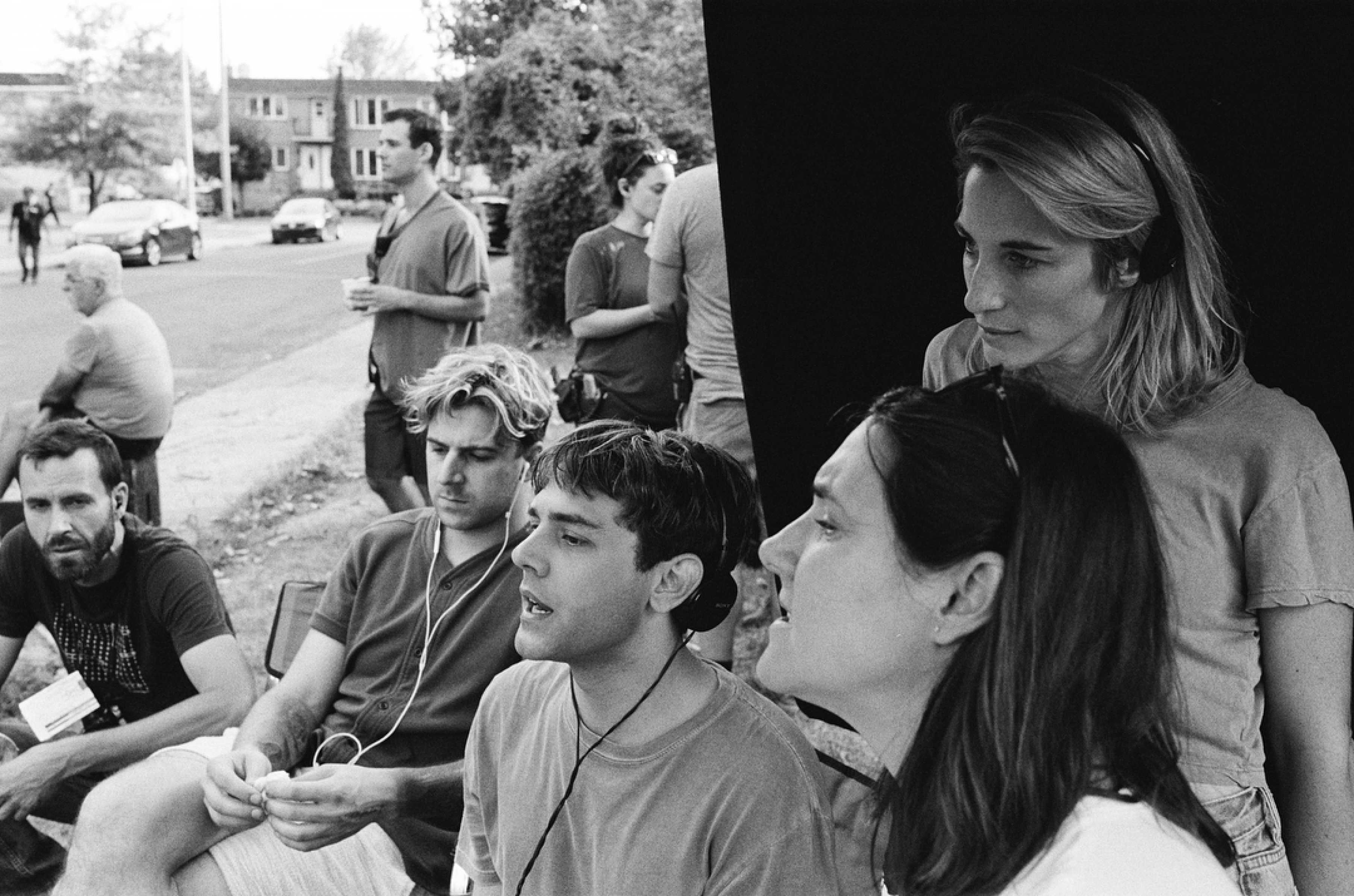 Indeed, Dolan's rigor began well in-advance of production, with a 200-page look-book extensively detailing, in individual chapters, his ideas about the color, costume, moods, locations, characters, lighting and framing that he wanted for the film.
"It's a great way to work," enthuses Turpin. "Xavier does this on every production, and you get a precise idea of what he wants aesthetically."
One of the key visual references was the work of British documentary and editorial photographer, Siân Davey, in particular the portraits of her daughter, Alice who has Down's syndrome, published in the award-winning book, entitled "Looking for Alice."
"Sian Davey's extremely touching pictures – produced with soft, pastel colors, white lighting and low contrast – were a great starting point, and I was extremely pleased to think that we would go in this sort of naturalistic direction visually," says the cinematographer.
Accordingly, Turpin and Dolan elected to shoot Matthias et Maxime in 1.85:1 aspect ratio. As Turpin explains, "Although widescreen is great for shooting multiple characters in the same frame, the overall effect would have been too epic. 1.85:1 is not ostentatious at all, and was much better-suited to Xavier's desire for a non-dramatic, human and simple frame."
After testing several different brands of glass, Turpin came back to his longstanding preference of Zeiss Master Prime lenses, shooting with ARRICAM LT 35mm cameras to support the handheld working style, plus an ARRIFLEX 435 35mm camera for slow-mo work. He also selected Angénieux Optimo zoom lenses to capture the movie's boisterous dinner scenes.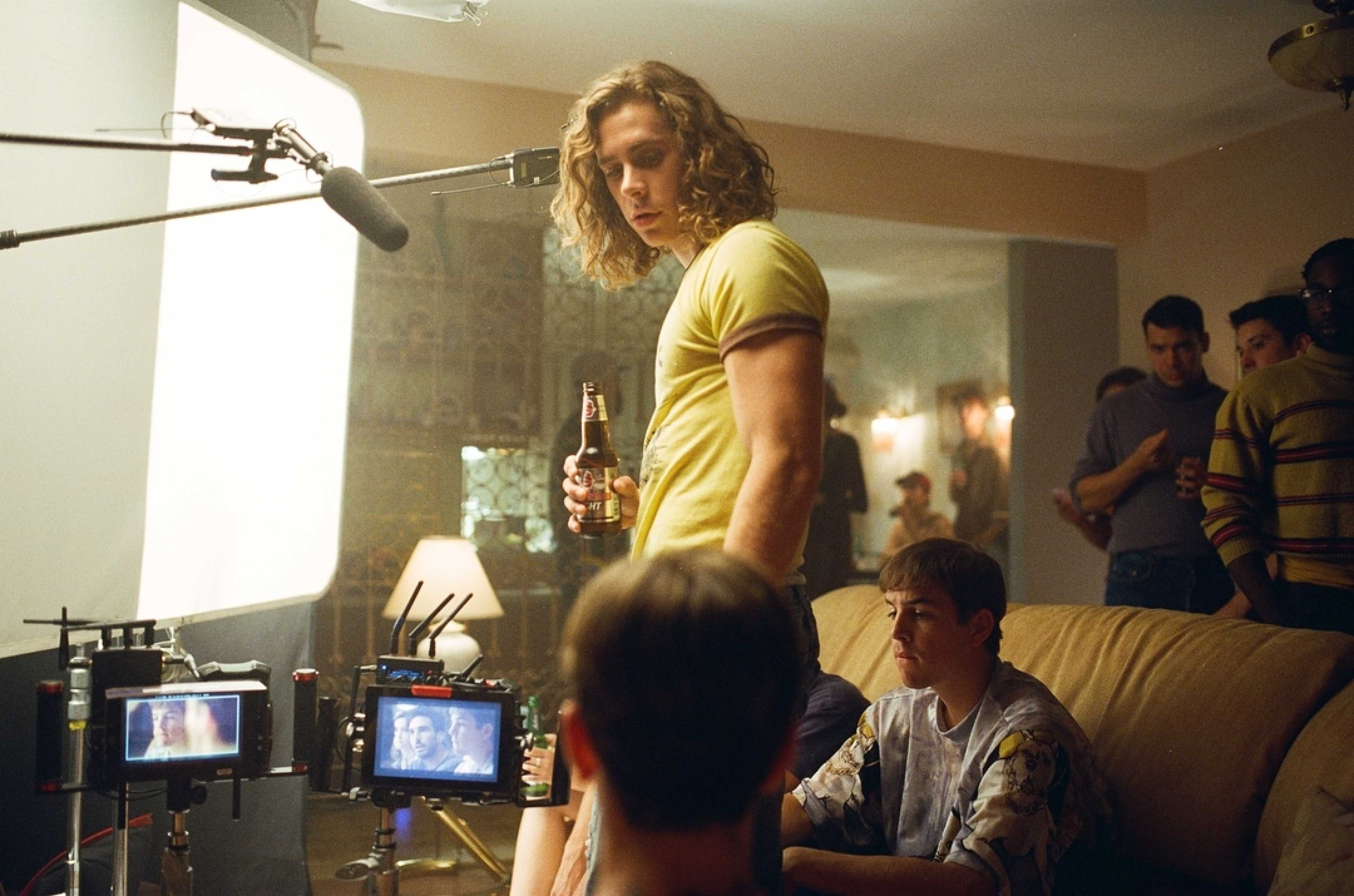 The film camera and lens package was supplied by Mels in Montreal, where all of the film negative processing, scanning and final color grading was also completed. The A-camera operator on the production was the renowned DP Yves Belanger CSC, whileTurpin operated B-camera, when a second point-of view was required.
"The Master Primes deliver sharp, crisp images and make a great combination with film," says Turpin. "That level of clarity was important, as I knew we were going to produce 35mm film prints (at Fotokem, in Los Angeles) down the line. We used zooms on two cameras for the dinner scenes, as Xavier wanted short, snappy overlapping moves into faces to help create an excited, visual energy in those moments. It was especially fun to do, as he came up with the idea that someone else would manipulate the lens, so neither Yves nor myself knew when a zoom might happen."
As for the filmstocks, Turpin pinned the soft, naturalist look of the film around 35mm KODAK VISION3 200T Color Negative Film 5213, corrected with an 85c filter to reduce some of the coolness in the picture. He used the 200T as his go-to emulsion for day interiors/exteriors, while also harnessing its capabilities as far as possible into the "blue hour" of the shooting day – the short period between sunset and night. Turpin switched the faster KODAK VISION3 500T Color Negative Film 5219 for night scenes, as well as tight locations that were either tricky to fill with adequate light, or for when extra depth-of-field was needed.
"My preferred Kodak filmstock, which I absolutely love, is the 200T," he says. "I wish I could shoot everything with it. I find the 200T silky, especially in the way the light falls-off from light to shadow. It stays rich and crisp in the blacks too.
"But, sometimes you need more speed, and the 500T makes a perfectly good companion to the 200T visually, and you can't see the difference in the final cut. The depth and quality of skin tones rendered on both of these filmstocks are yet to be matched by digital cameras."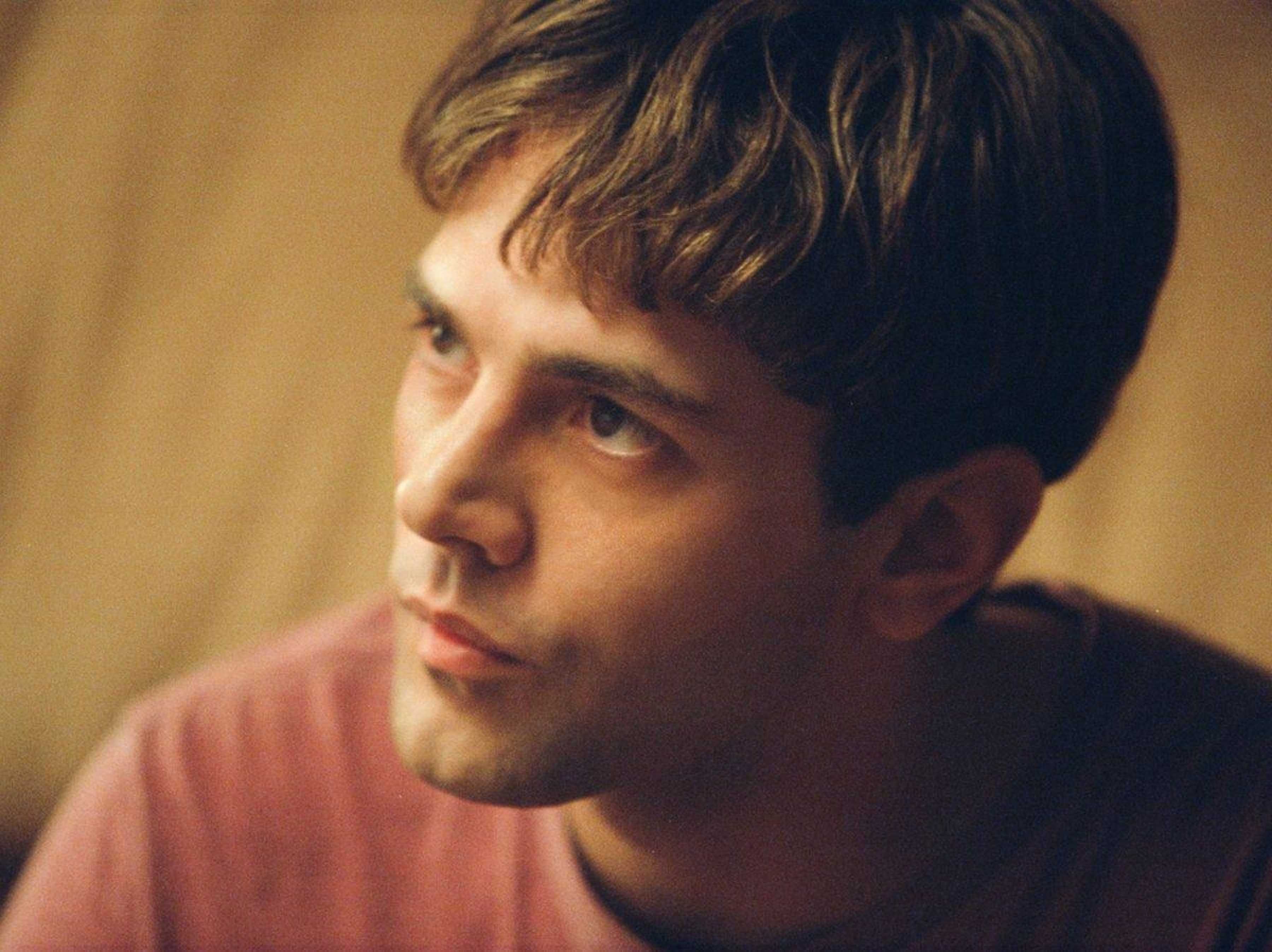 Turpin pull-processed most of the exterior scenes – overexposing by one stop on-set and underdeveloping by a stop at the lab – to make the results even more beautiful and luscious.
He also did some push-processing in extreme situations, such as some of the nighttime driving scenes, and the lake swimming scenes, which were shot during the day, but had appeared as if they were actually taking place during blue hour. In these instances, he removed the 85c filter, to get more light onto the emulsion, and push-processed by a half or a full stop at the lab.
"The results of the push and pull-processing held really well, as you would expect of film," he says, "and being able to work like this gives you a lot of confidence in these sort of difficult situations."
While Super8mm 500T was used to shoot the crucial sub-story around the student film and the significant on-screen kiss, Turpin says using large format 65mm film brought an altogether different dimension to the storytelling for the movie's climax.
"Xavier and I were fortunate to have been able to use 15-perf IMAX film on Adele's 'Hello' music video, and 5-perf 65mm on The Death and Life ff John F. Donovan (2018). At those larger emulsion sizes the visual intimacy is amazing. You can shoot images that let the eye roam and really absorb the character and the action.
"So we decided to shoot the climactic love scene at the end of the movie on 65mm, using 500T as it was set at night. It is such a great example of what 65mm can do, especially without any fancy lighting setups, just shooting in natural light. The results looked great – so painterly, profound and emotional."
He concludes: "Film has a unique visual poetry. It's not a clean, static image: rather the texture you get from the grain makes the image come alive, and it is really engaging to watch. I think people will particularly see that on the 35mm prints of Matthias et Maxime. As for large format 65mm film, Xavier and I are dreaming of using it on a full-length feature at some point." Stay tuned!