Filmmaker Stories
DP Nick Morris used Kodak 16mm to create raw and real character portraits for the dramatic short film 'Wren Boys'
Shot on Kodak 16mm film, the multi-award-winning BAFTA and BIFA-nominated short, Wren Boys, from director Harry Lighton, follows Conor, a Catholic priest, as he escorts his nephew Seamus to an Irish prison on a chilly Boxing Day morning.
But this is no ordinary journey or prison visit. Set against the backdrop of Ireland's changing social legislation, which now permits gay marriage, Seamus is heading to the jail to marry his incarcerated partner Malky, with the wedding service conducted by his uncle. The film also recreates Wren Day, which takes place on December 26, when local boys would take a dead wren from house-to-house to raise money for its funeral, bidding farewell to the past and beckoning in the New Year. The tradition continues, but a wooden wren has replaced the real bird.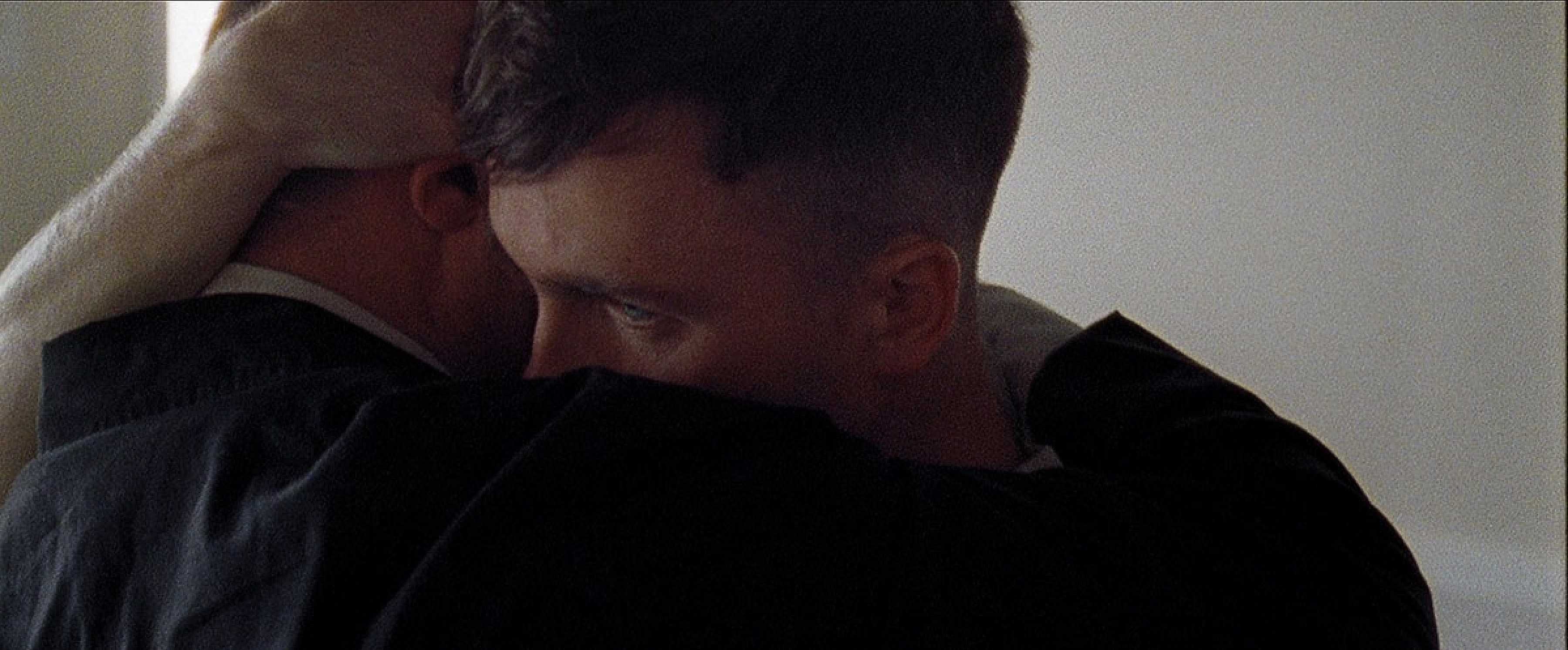 Developed through the 2017 Film London Award Scheme, which it went on to win, plus support from BFI Network, the £20,000 film explores old traditions and generational attitudes towards the new situation in the country. Following screenings on the 2018 global festival circuit – including Sundance, SXSW and BFI London Film Festival – Wren Boys has been lauded by critics as "genuinely surprising, real and unique."
The production was co-written by Lighton and John Fitzpatrick, produced by Sorcha Bacon, with DP Nick Morris overseeing the cinematography. It stars Fionn Walton as Malky, Lalor Roddy as Conor the priest and Diamuid Noyes as Seamus.
Along with an initial fund from Film London, Wren Boys was also generously supported by the UK film industry: filmstock vendor Frame 24; Panavision, which provided an ARRI SR3 16mm camera and Zeiss 16mm Super Speed lenses; a lighting package from Cinelease; and Kodak, which oversaw the film processing.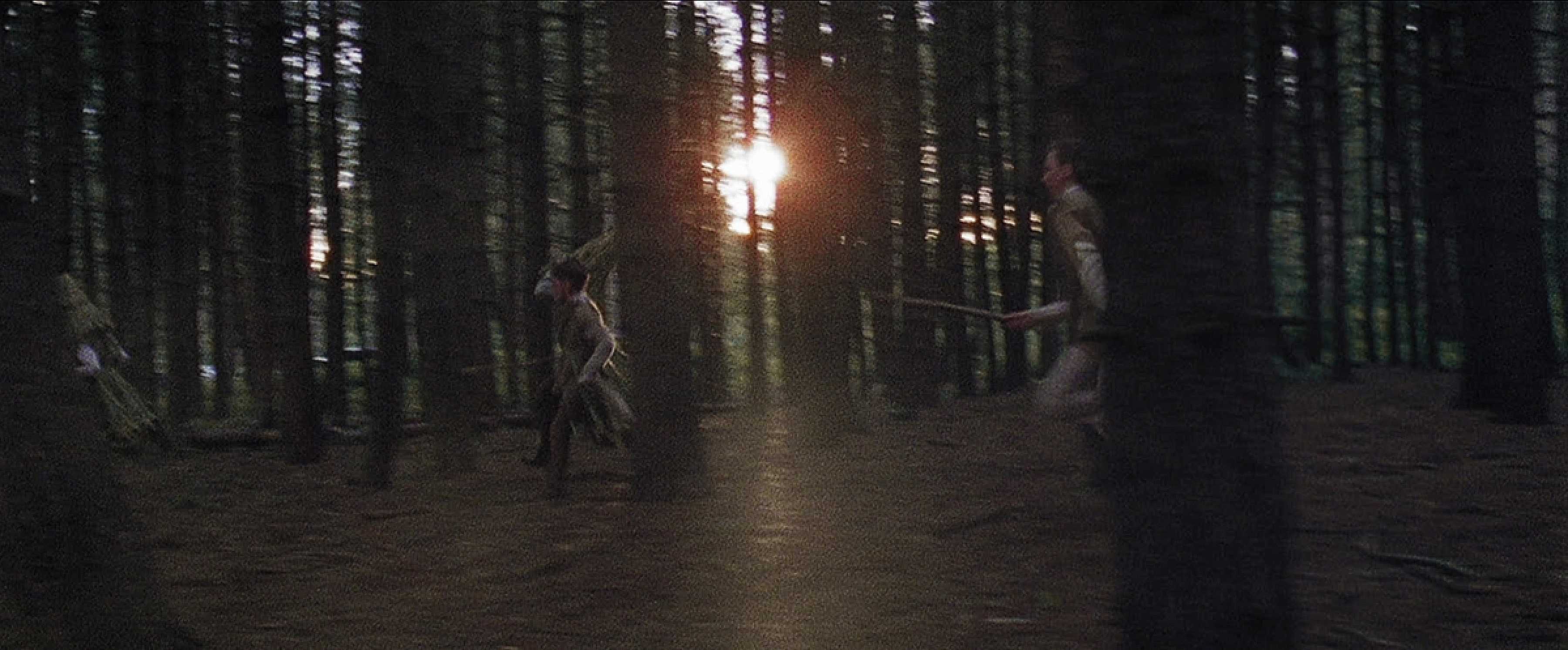 Although Wren Boys is set in rural Ireland in the winter, the production actually shot in England at locations in and around Oakham, Rutland, over a four-day period in the sweltering summer days of June 2017. Working with James Friedland, the head of tourism in Rutland, the director found a former-prison, now a business park, where a good deal of the original architecture was still in place. Production designer Alex Toomey and her team plastered and repainted large sections of the prison to match the cool seasonal palette. All of the other locations were within a 15-minute drive of the prison.
To set the story in winter, the production avoided seasonal exteriors and used choice details – such as the heavy use of an Artem fog machine in the Wren Day sequences, frosting on car wing-mirrors and Christmas decorations – to anchor the audience in the season.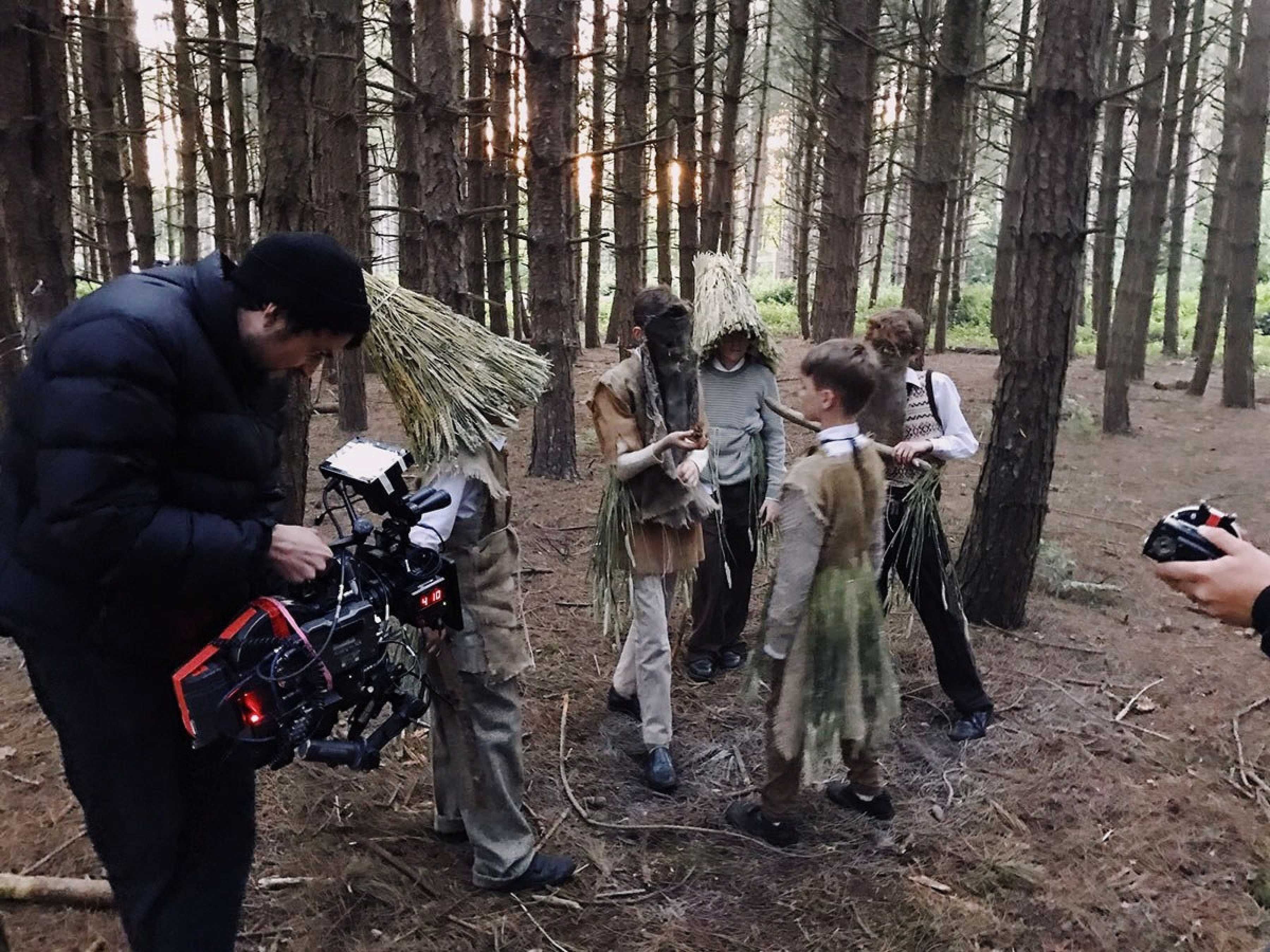 While Morris had already shot multiple music videos and commercials on celluloid, Wren Boys was his first drama on film. He had previously shot Lighton's 2016 short Sunday Morning Coming Down, albeit digitally.
"Harry, Sorcha and myself always wanted to shoot Wren Boys on film," says Morris. "Although we had worked towards emulating the look of film before, we had never been completely satisfied with the final product. This production was all about character portraits, and there's a magical resonance in film negative that is just perfect for that. Furthermore, there's something iconic in the grain structure of 16mm film that, with a contemporary setting, would be a beautiful compliment to our thematic exploration of tradition.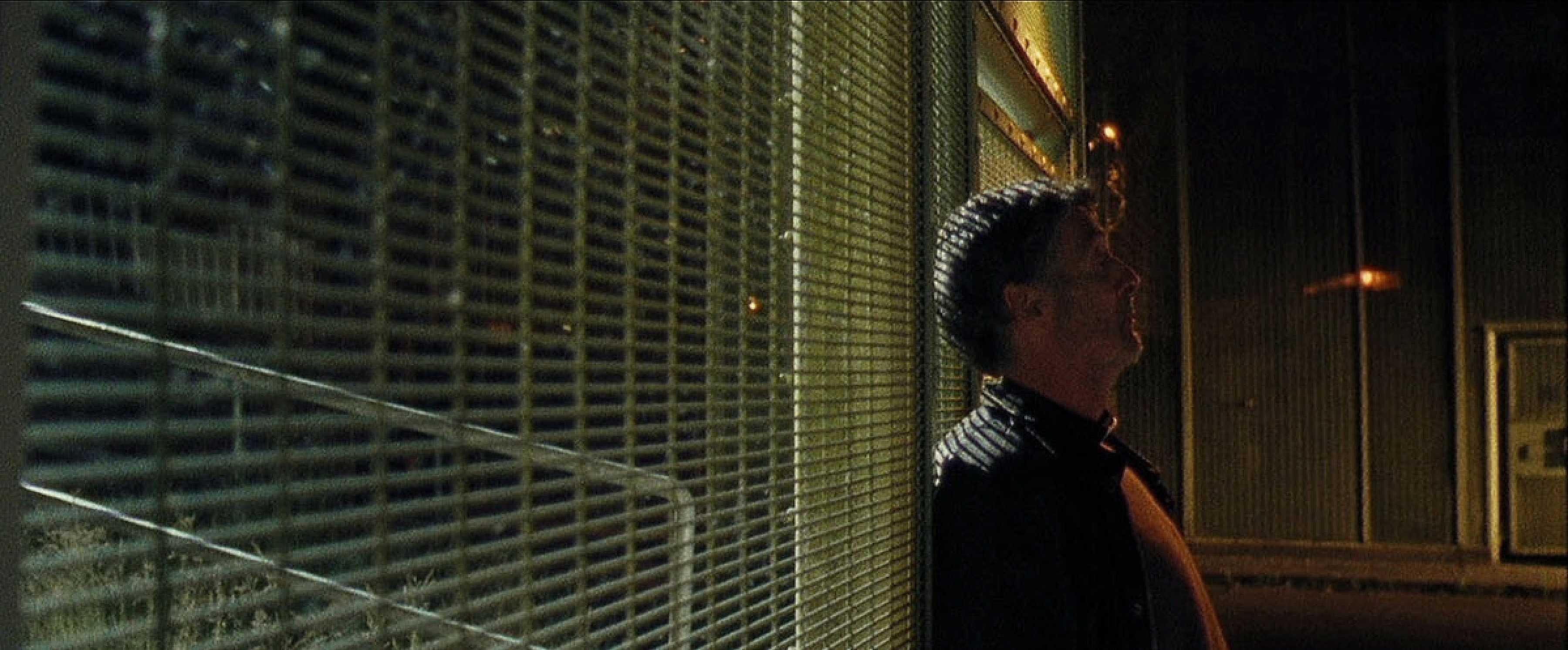 "On the whole, we wanted Wren Boys to feel authentic, and film negative offers you this straight out-of-the-can. We were all immediately impressed with how it rendered our actors and sets into a distinct and real cinematic world. The digital image always struggles to some degree to replicate this same quality in terms of the life and character of the image."
Wren Boys was shot exclusively on 16mm KODAK VISION3 500T Color Negative Film 7219 and, for the most part, pull-processed by one stop at the i-Dailies lab (now Kodak Film Lab London, based on the lot at Pinewood Studios). The 10-minute production consumed 12 rolls of 16mm stock.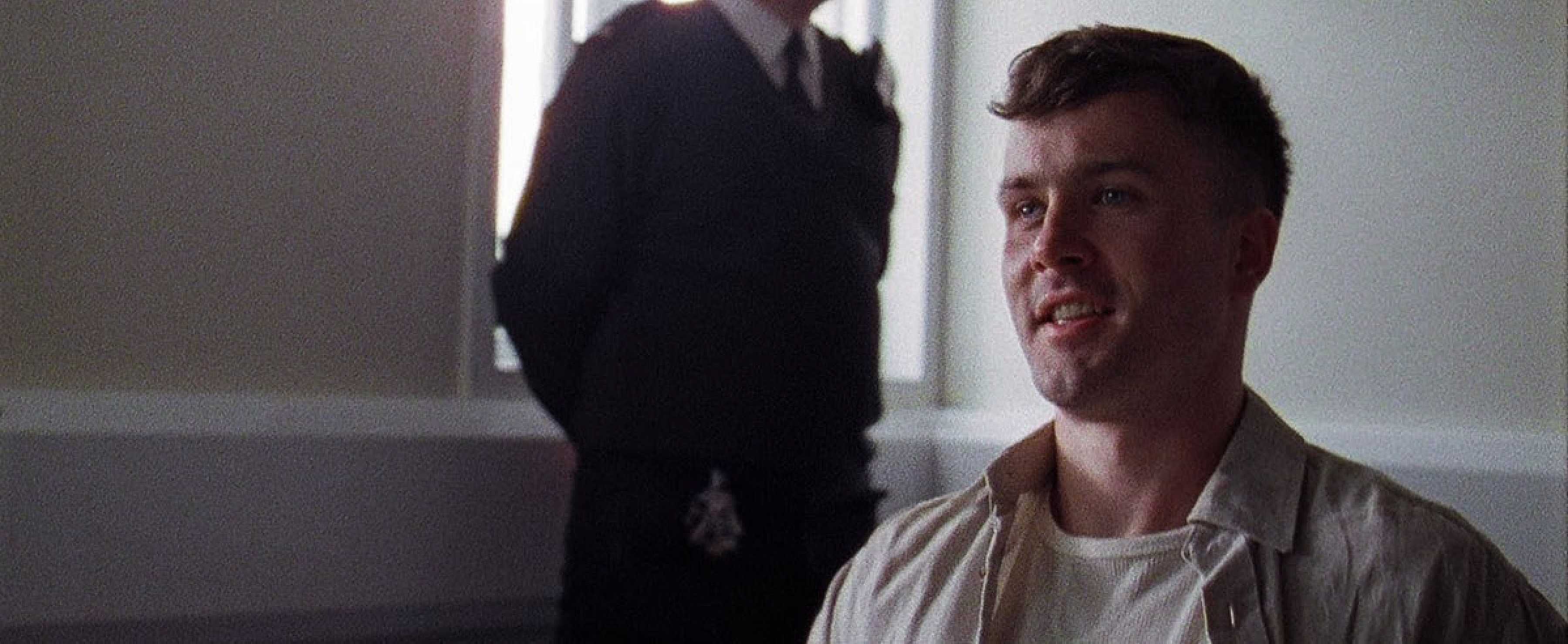 "The story is a full-on rollercoaster ride with a huge amount of scope and lots of raw performances crammed into ten minutes," says Morris. "We wanted a consistent level of grain and grit in the image, so opted for 500T 7219 throughout but pull-processed our daytime stock for softer blacks and a more pastel palette. Our night time exteriors needed to be push-processed as we simply didn't have the lighting to hit the stop required, but with a lot of the more tense scenes happening at night, the added contrast saturation and grain really heightened the mood.
"As we were shooting summer for winter, we shot the 500T stock completely uncorrected, which yielded a latent coolness to the image from the start, to which our colorist Oisin O'Driscoll at The Mill could later add suitable touches of warmth during the grade."
Morris adds: "The moment we got the rushes back from the lab we were impressed by how film had rewarded the honest performances of the actors by the look of the skin tones. It's the thing that film always does so magically well – something super alive and incredible."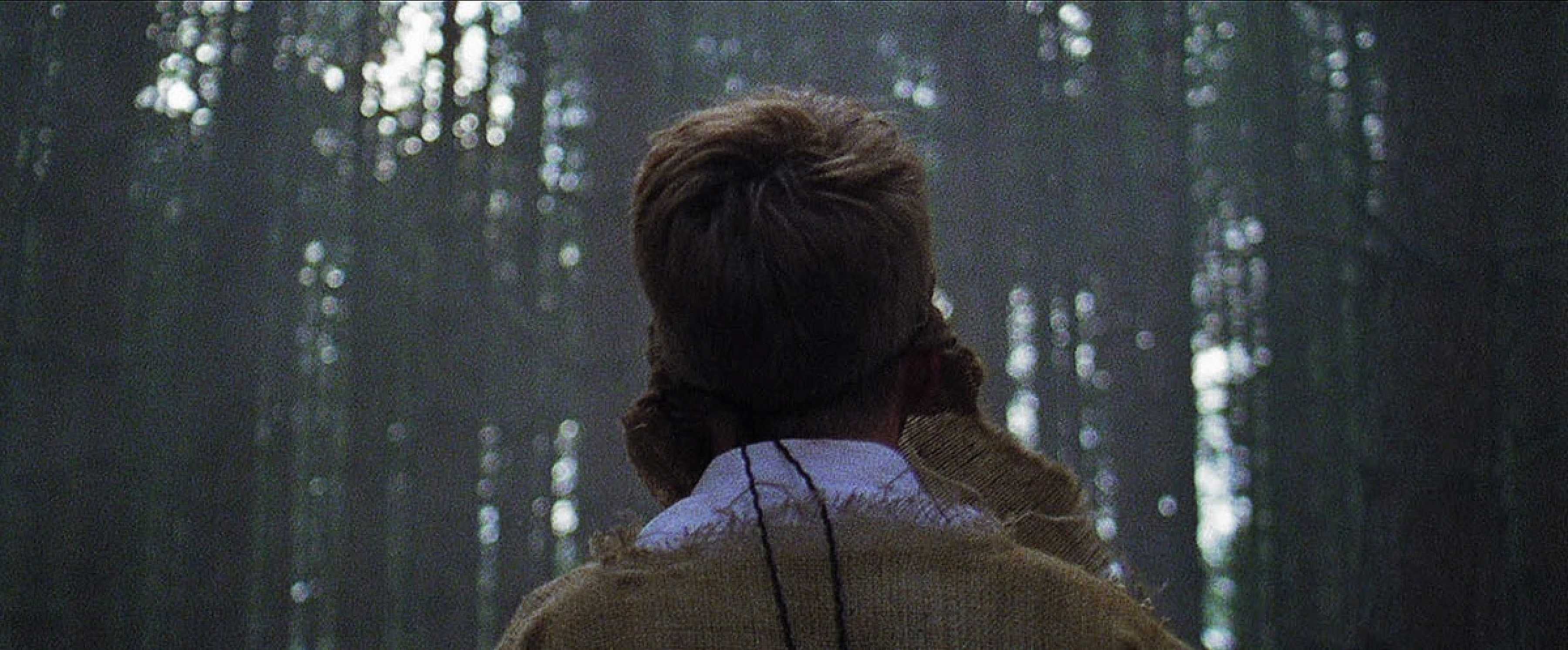 During the shoot, Morris operated the camera mainly in handheld mode, although he incorporated Steadicam, performed by Andrew Bradley, for a climactic prison courtyard scene at night. The film loaders on Wren Boys were Barbara Van Schaick and Pete Wade. Having limited stock, Morris says most scenes were shot in three takes or less.
Most exteriors were filmed in available light with negative fill as required. Interiors were lit within the means of the budget, typically with M18s and D25s through smaller 8 x 8-foot textiles pushing light through windows. "Thematically we wanted to avoid hard direct light, so we just maintained and supplemented a soft overcast look, sticking largely to north-facing rooms as it was often blazing sunshine outside."
As there was very limited power at the prison location, the night exterior in the prison courtyard was cleverly lit by gaffer Dimitris Lambridis using chains of judiciously placed 500W Atlas lamps, allowing Morris to gain enough exposure for an atmospheric roaming single take scene. "We used every length of cable and y-cord on the truck to make it happen, and Dimi did an amazing job," he notes.
"Shooting 16mm meant the camera was physically small and allowed for some long handheld takes," Morris says. "The actors performed a number of scenes unrehearsed, as Harry wanted them and camera to discover some of the most intense moments of the script together. More often than not, it was our unrehearsed takes that we're the most raw and real and the ones that made the cut."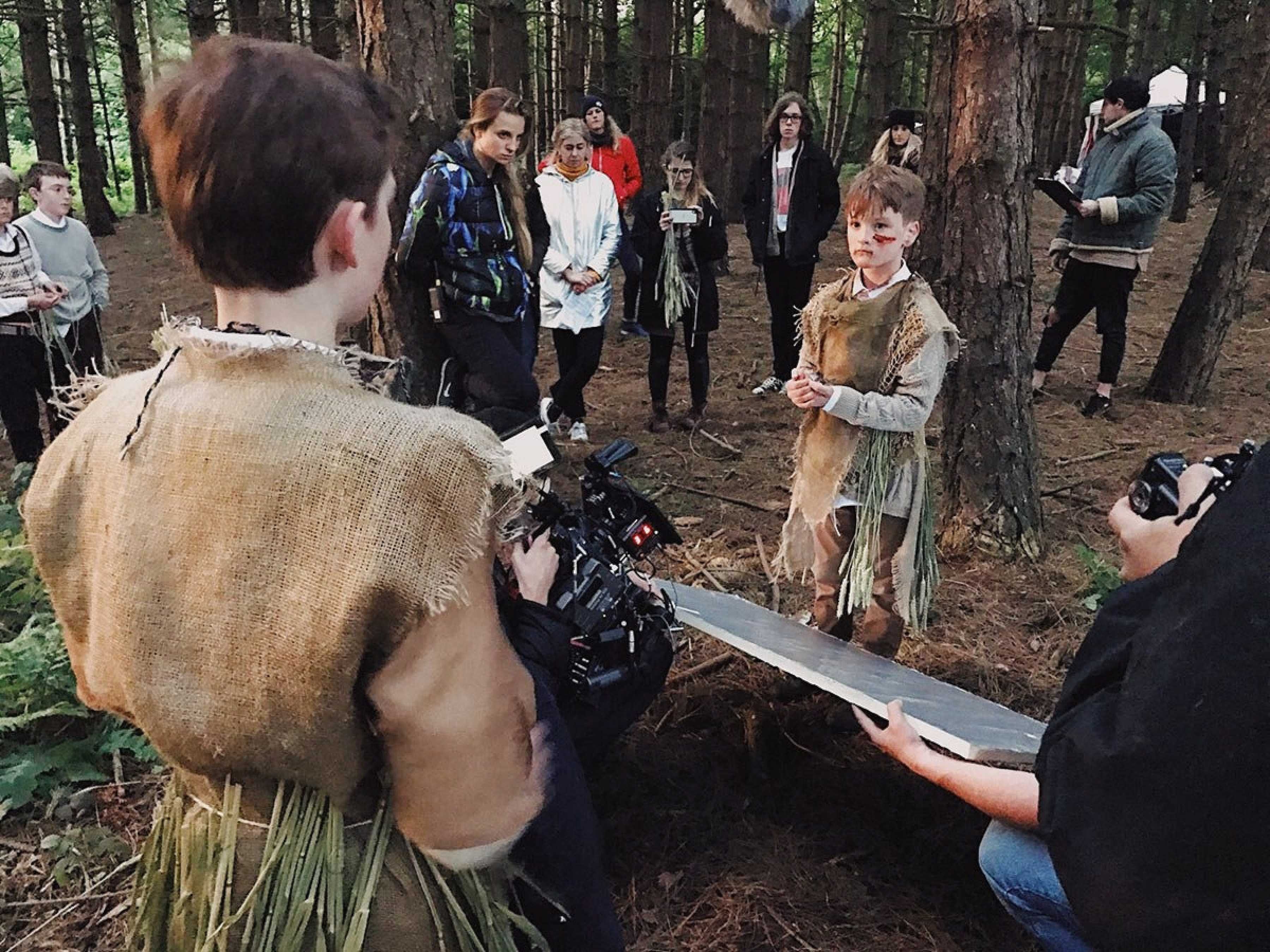 Going into critical scenes unrehearsed was a big pressure on the camera department, but Morris says his team was up for the challenge of recording the rawness of the performances. "Hats off to my focus puller Gary Long for keeping the image sharp without marks or rehearsals and often wide open, especially during our night scenes."
Morris concludes: "The best things about shooting with limited stock are that it forces you to make precise decisions and brings a positive tension on set. As you hear the film whizzing through the camera, the adrenaline levels among the cast and crew are unlike shooting with anything else."