Filmmaker Stories
Kodak film proves a slam-dunk for HBO's sports drama 'Winning Time: The Rise of the Lakers Dynasty'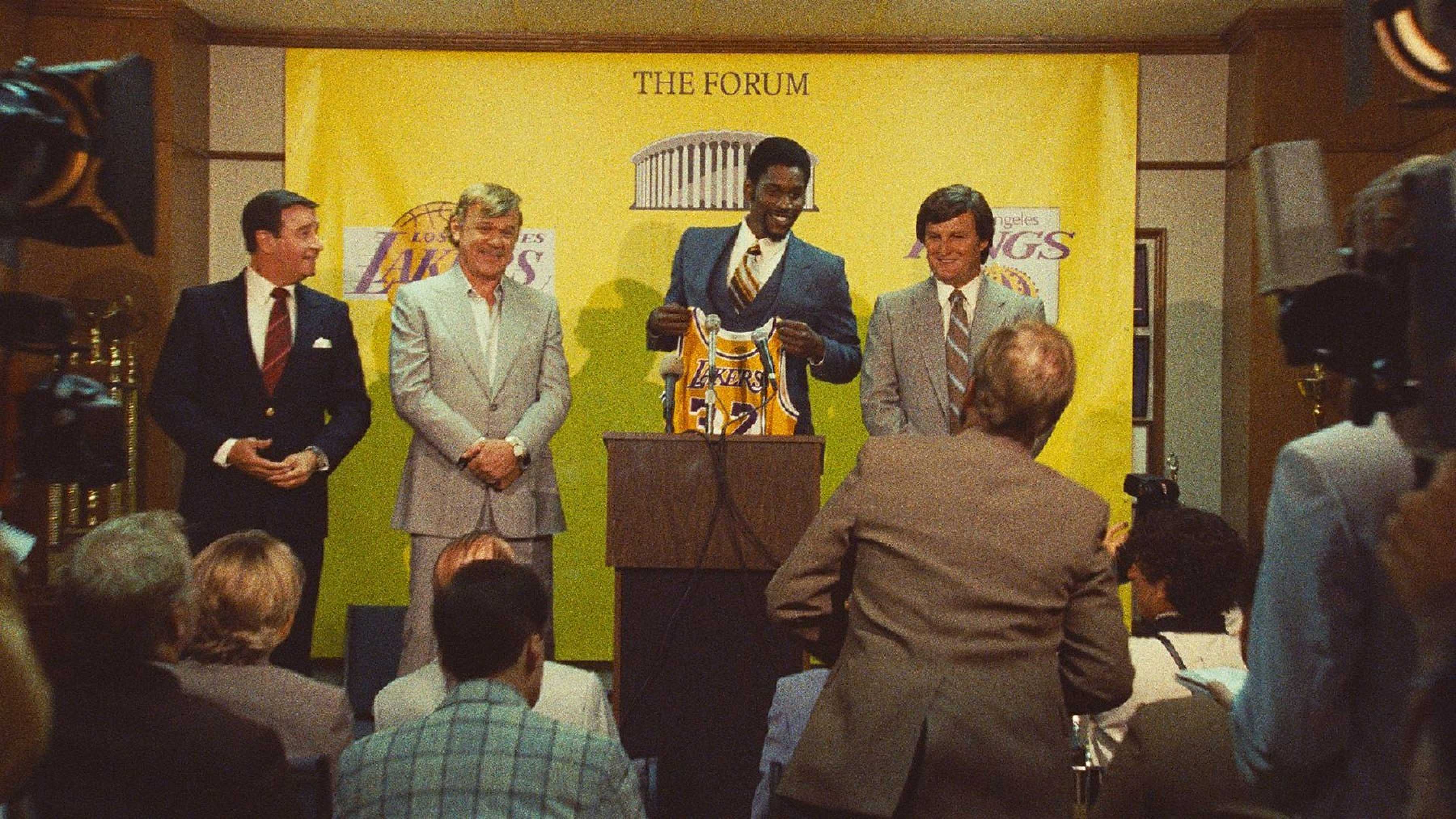 Kodak 35mm, 16mm and Super8mm color and B&W film stocks formed the visual foundation for HBO's acclaimed, ten-part sports drama, Winning Time: The Rise of the Lakers Dynasty, which chronicles the razzmatazz during the 1980s 'Showtime' era of the Los Angeles Lakers basketball team.
Created by Max Borenstein and Jim Hecht for HBO, with Adam McKay as executive producer and the director of the pilot episode, the dark comedy series steps back in time to depict the professional and personal lives of players and management in one of sports' most revered and dominant dynasties. These include NBA stars such as Magic Johnson and Kareem Abdul-Jabbar, and the larger-than-life businessman and majority owner Jerry Buss, who defined an era on and off the court with fast play and even faster private lives.
The series features an ensemble cast led by John C. Reilly, Quincy Isaiah, Solomon Hughes, Jason Clarke, Gaby Hoffmann and Adrien Brody, with critics noting the whiplash-style of visual storytelling – a flamboyant hybrid of celluloid film and vintage video formats, intercut with commercials, archive newsreel and basketball footage from the era.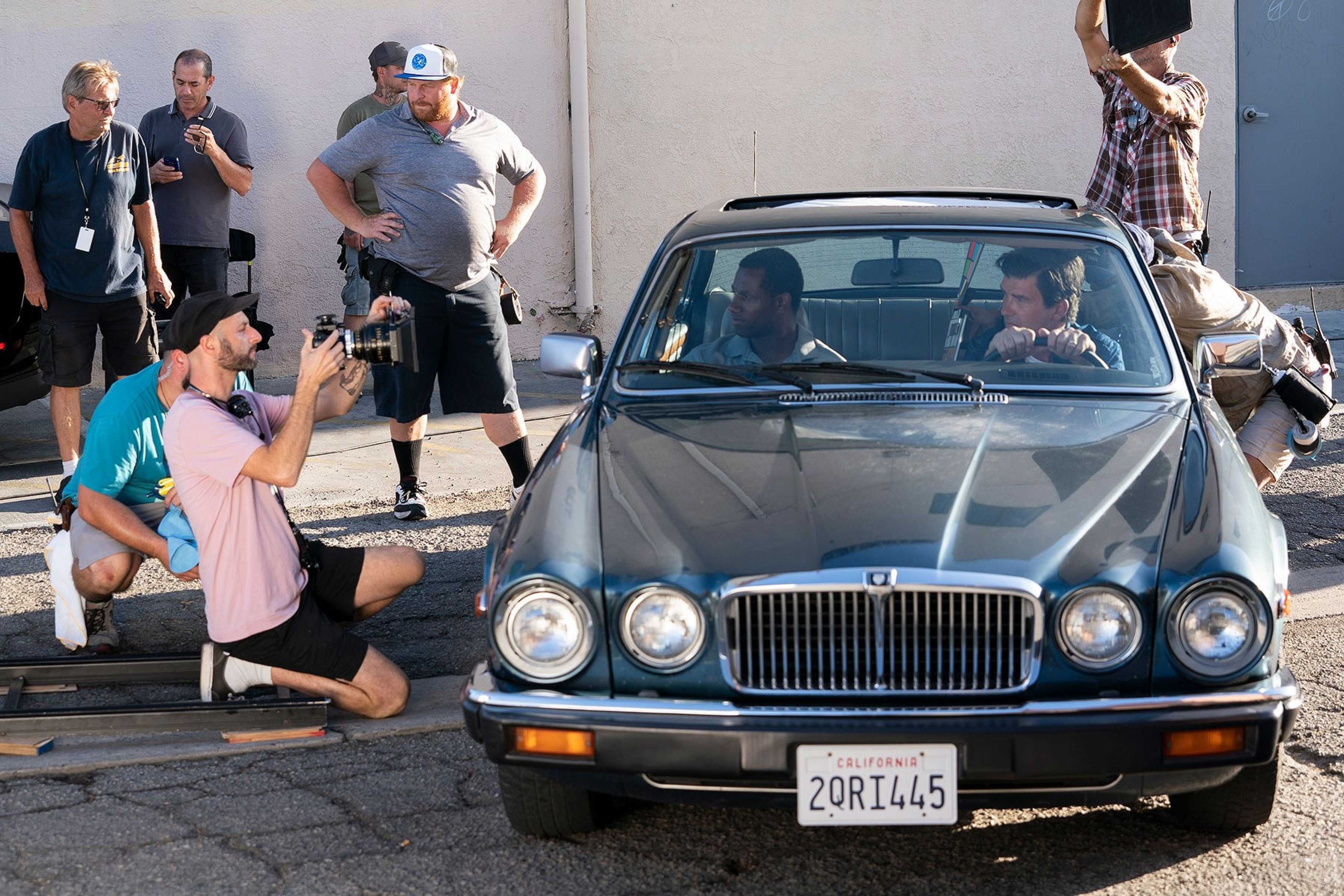 The pilot, plus episodes 2, 5, 6, 9 and 10 were shot by DP Todd Banhazl with DP Mihai Mălaimare Jr. on episodes 3, 4, 7 and 8. Production took place under strict safety protocols in 2021 during the COVID-19 pandemic, at landmark locations around Los Angeles and on interiors/exterior sets constructed at LA Center Studios and Santa Anita Race Track. These builds included the iconic façade of the LA Laker's Forum stadium, and a replica basketball court.
"I am a fan of cultural stories and the Showtime era was part of a big cultural change in America, especially in terms of race relations and its depiction in pop culture," says Banhazl, who had previously shot Hustlers (2019), with McKay working as a executive producer.
"When I heard that the pilot for Winning Time was happening, I reached out to Adam. We were both on the same page about it from our very first conversation, as we discussed creating an immersive collage of our collective American cultural memory, to tell this story of race, capitalism, class, gender and sports.
"We both knew and agreed that visually the show was best anchored on celluloid film, because of the way film can evoke a time period in itself, and how appropriate and interesting it could be to play with different formats of the time period and blur the line between what was actual archival and what we shot."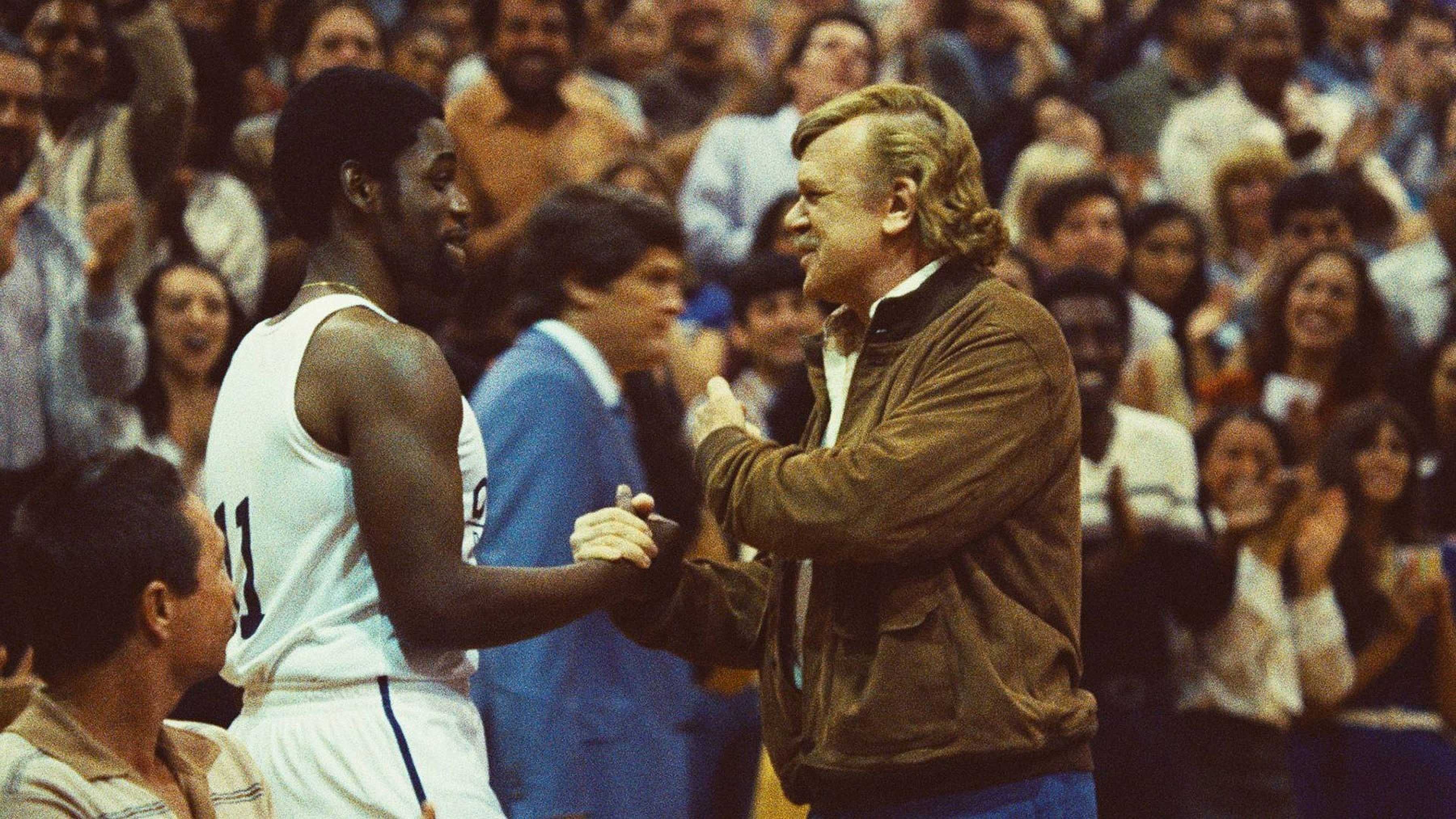 Banhazl says he began his creative process by researching filmstocks that were used during the story arc. That meant absorbing the look of 35mm KODACHROME Film in advertising during the 1950s and '60s, and later EKTACHROME reversal film, along with reviewing significant volumes of 16mm and 8mm archive newsreel, much of which was in quite poor condition. He also investigated the electronic TV tube cameras used to cover basketball matches and sports reports in the era.
He says, "I came to realize that the look we were going for was not Ektachrome as it is now, but rather Ektachrome as we remember it, as an old, forgotten film print, and that all of these different film and video formats, as well as styles of shooting, could be used like paintbrushes to enrich the narrative. This was all very much in tune with the sarcastic, referential and culturally-aware tone of the script."
Banhazl also cites the cinéma vérité aesthetics in films such as The Killing of a Chinese Bookie (1976, dir. John Cassavetes, DPs Mitchell Breit/Al Ruban/Frederick Elmes), and the subversive style of California Split (1974, dir. Robert Altman, DP Paul Lohmann), in helping to develop a dynamic and more complex visual experience for the audience.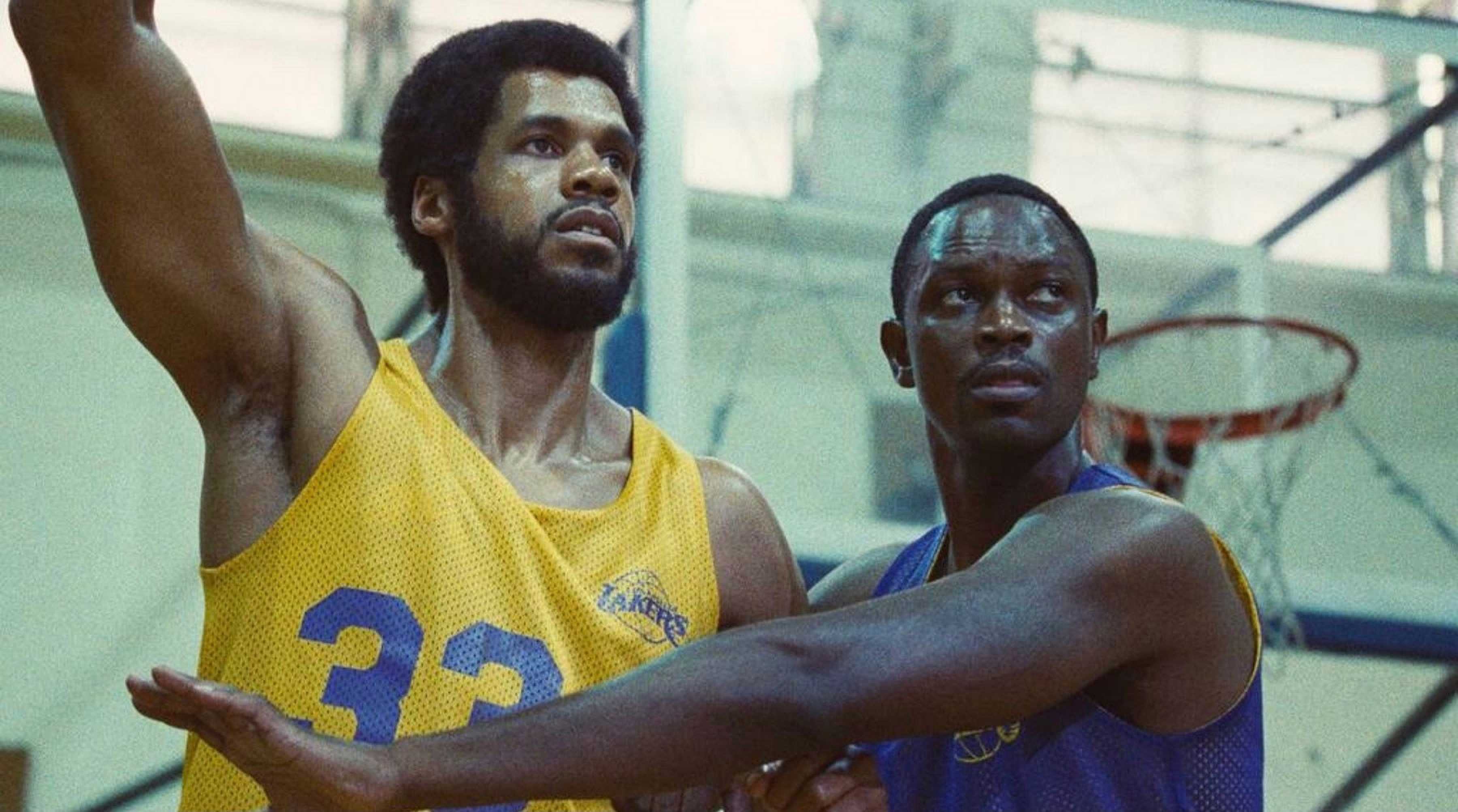 After several months of testing production formats and finishing techniques, the ingredients for the visual recipe emerged – a mixed-format arsenal of 35mm, 16mm and Super8mm cameras, adapted to shoot in Max8mm format, for the narrative live-action sequences, plus a bevy of vintage Ikegami three-tube color TV cameras, as used in the 1980s, for basketball games and press conferences.
The workhorse filmstock was KODAK VISION3 500T Color Negative Film 5219 in 35mm and 7219 in 16mm/Super8mm formats, for its warm and vibrant color and ability to enable the DPs to shoot at a deep stop - from a T8 to a T16 outside - and for interior and night sequences.
KODAK VISION3 50D 500T Color Negative Film in 5203 35mm and 7203 16mm/Super8mm formats was used for exterior/daylight scenes, chosen for its color, contrast and more shallow depth-of-field properties.
KODAK VISION3 250D Color Negative Film 5207/7207 formats were employed on shady or overcast exterior day shots. EASTMAN DOUBLE-X Negative Film 5222 35mm B&W, plus KODAK TRI-X Reversal Film 7266 in 16mm panchromatic B&W were harnessed to emulate newsreel footage.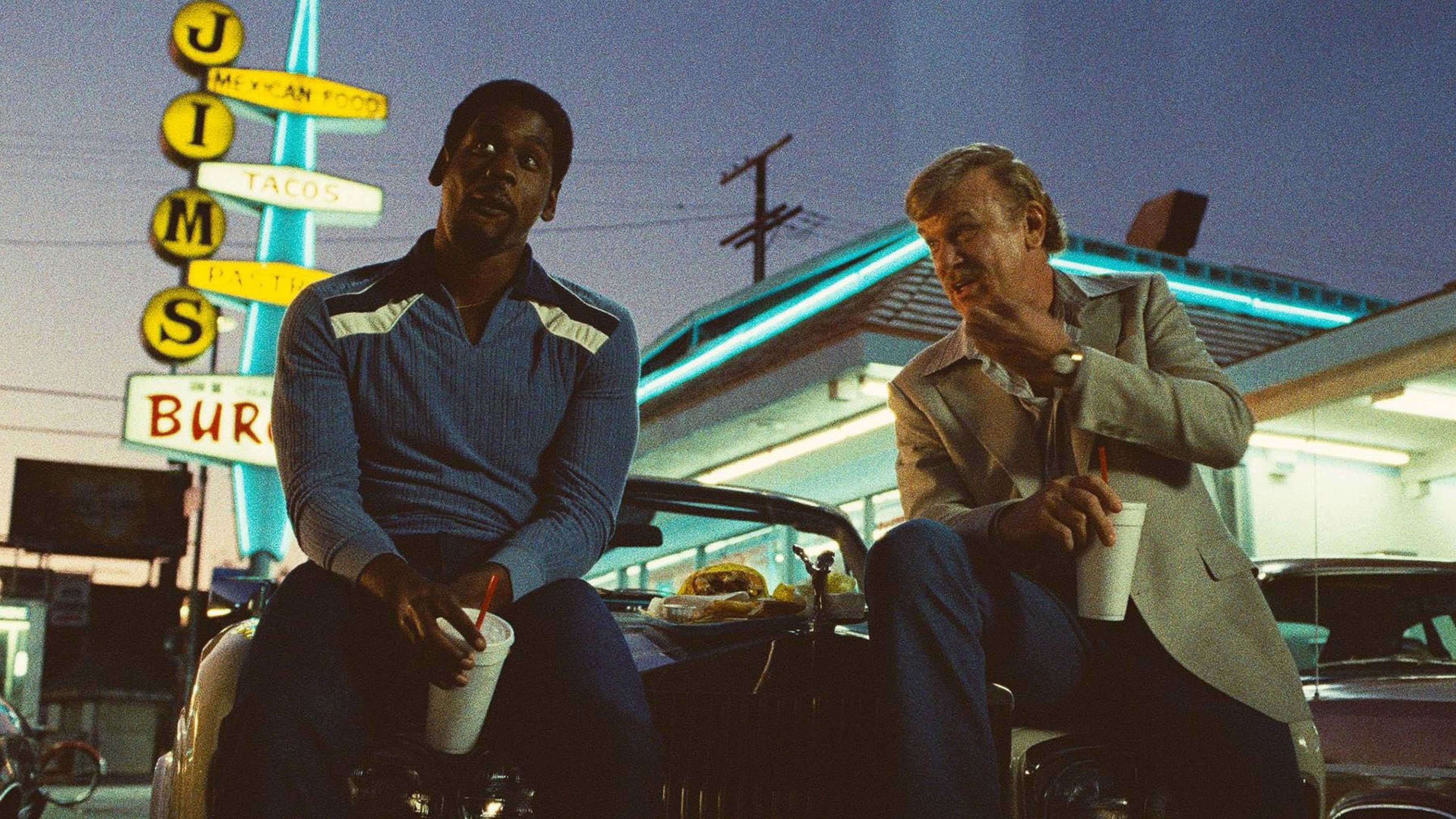 During production, and to take steps toward period KODACHROME and EKTACHROME print looks, all of the film was underexposed between 1/4 to one full stop, depending on the scene. The footage was then push-processed at the lab to encourage subtle image detail in the toe, increased contrast, grain, and color saturation, and a slightly foggy image overall that looked like yesteryear. In post-production enhanced film gate weave, 16mm highlight halation, image softening and custom print LUTS were all added to complete the effect.
"Our basic set up was that we always had two 35mm cameras to cover a scene, with a third being either a Super8mm or an Ikegami tube camera," says Banhazl.
"We followed a rough rulebook about how we would use them. Typically the Max8mm cameras were used for our establishing shots, to set time and place, and the Ikegami was used for TV footage recreations. But we quickly started breaking these rules and started using the formats in more jazzy ways.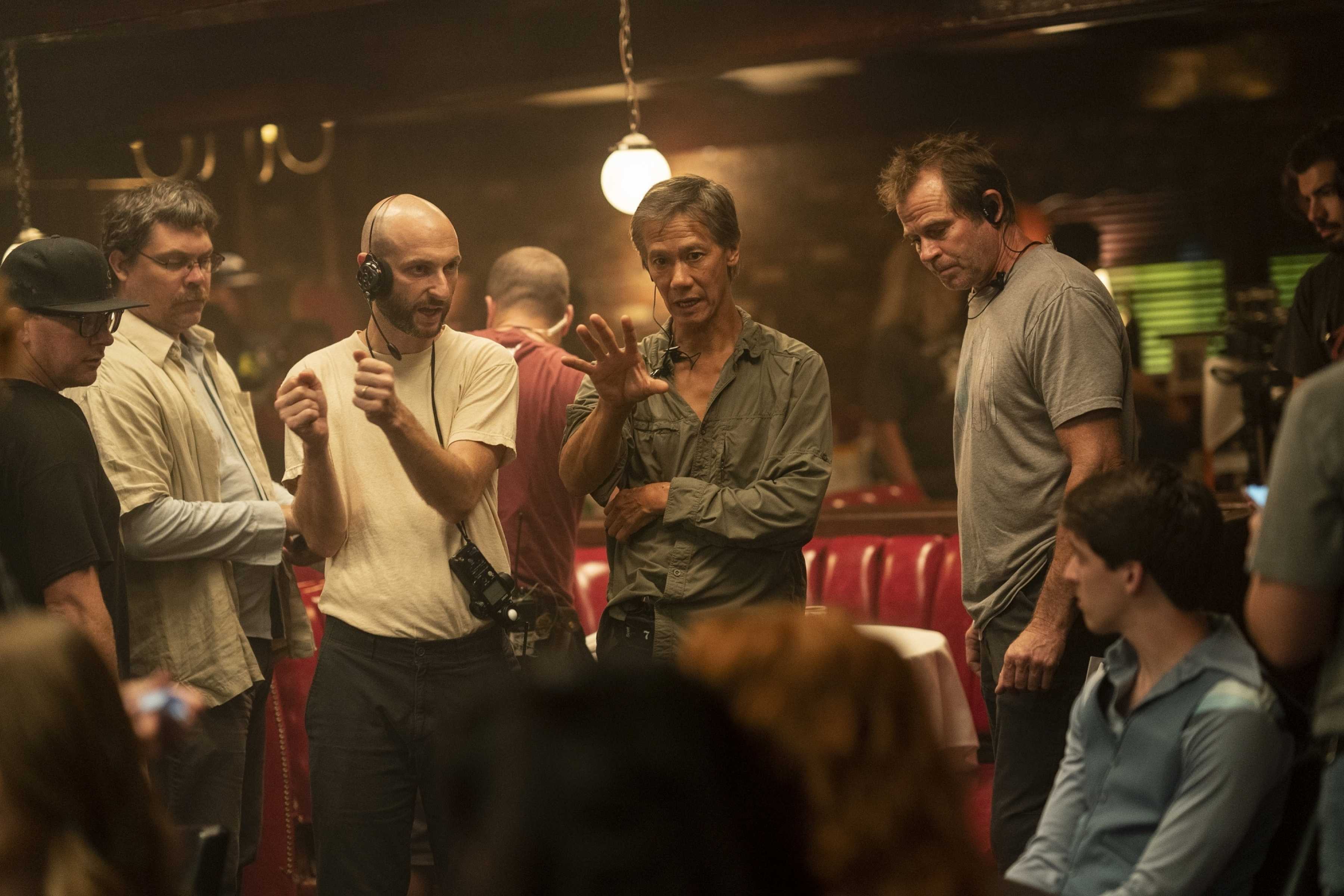 "On particularly emotional scenes, we would also use the Max8mm's for close-ups, and if that involved depicting a character's vulnerability, we might also introduce the Ikegami into the mix. The scene in the opening episode, where Jerry Buss and the coaching team argue on the golf course, is a hybrid mix of 35mm, Super8mm and an Ikegami.
Apart from the pilot episode, which was shot using Cooke S4 lenses fitted to ARRICAM LT cameras, the rest of the series was filmed entirely using Panavision Primo lenses and 35mm Millennium XL2 cameras. Zeiss Ultraprimes were used on ARRI 416 16mm cameras, while the 8mm cameras were fitted with vintage Angénieux and Canon zooms. In tribute to the show and the LA Lakers, Panavision Woodland Hills made special yellow and purple, 400ft and 1,00ft 35mm film magazines for the shoot.
Film processing of the 35mm and 16mm footage was done at Fotokem in LA, with the Super8mm material handled by Pro8mm in Burbank.
"We specifically asked the lab technicians at Fotokem to not dust bust the negatives and informed our QC team in post-production that, apart from appearing on faces, any scratches, sparkles and hairs in the gate were perfectly acceptable."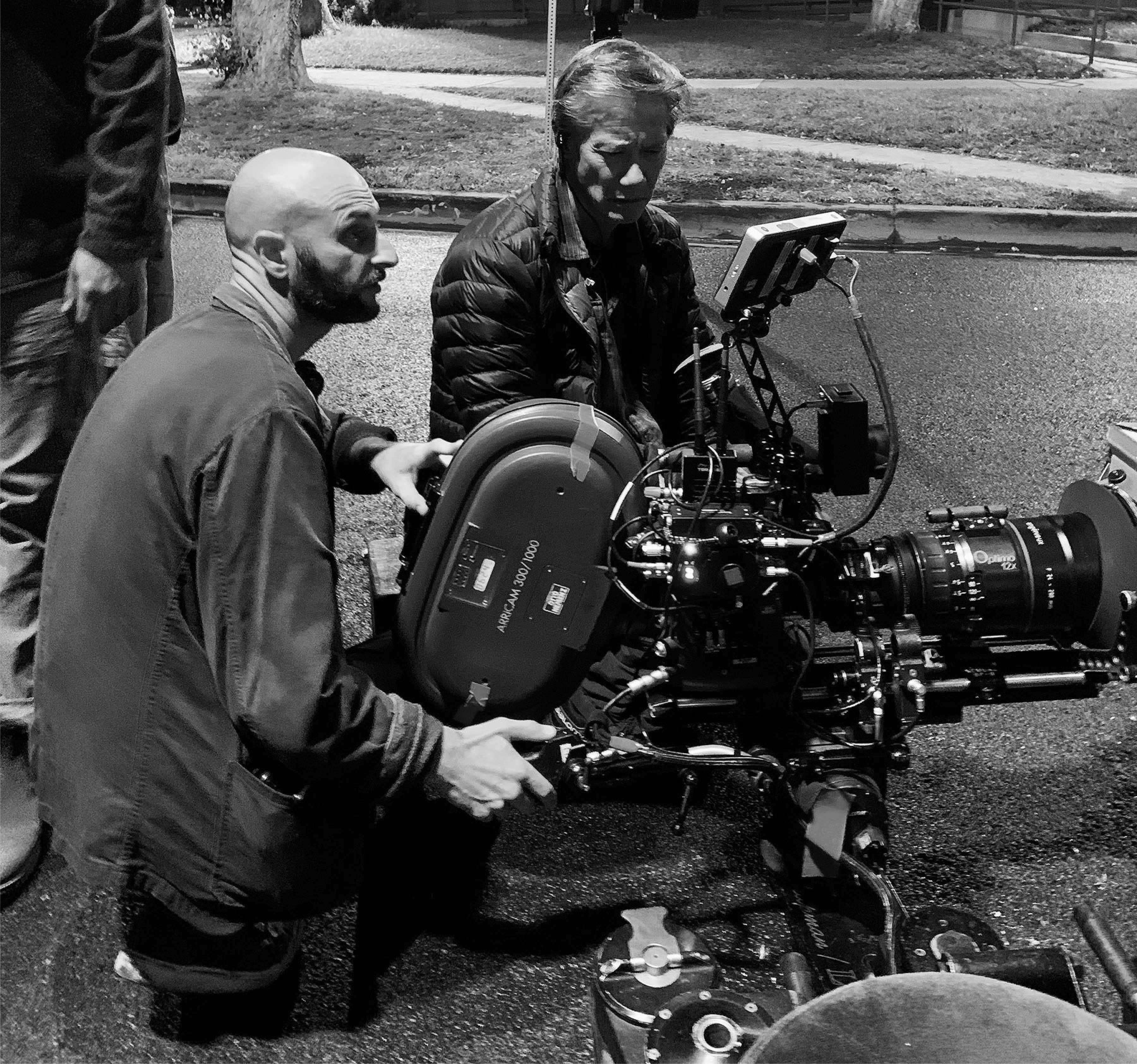 Banhazl continues, "I studied cinematography at AFI, just before the big explosion of proper digital cinema cameras, when the learning was still all about light meters, exposure, printer lights and film densities. My previous professional experience of shooting on celluloid encompassed commercials and music videos, but never long form. So shooting this series on film really felt like coming home and what cinematography is really all about."
On this show, we also wanted to evoke a certain pheromonal sensuality for the characters to look suitably shiny and greasy. So we were very interested in capturing the reflective quality of sweaty skin, plus the texture and glow of faces as they overexpose, which film also handles so incredibly well."
With so many cameras to supervise, Banhazl opted not to operate during production. Scott Sakamoto operated A-camera/Steadicam on the pilot, with Sarah Levy taking on that role for the rest of the series. Dominic Bartolone and Justin Cameron were respective B-/Steadicam and C-camera operators for most of the production."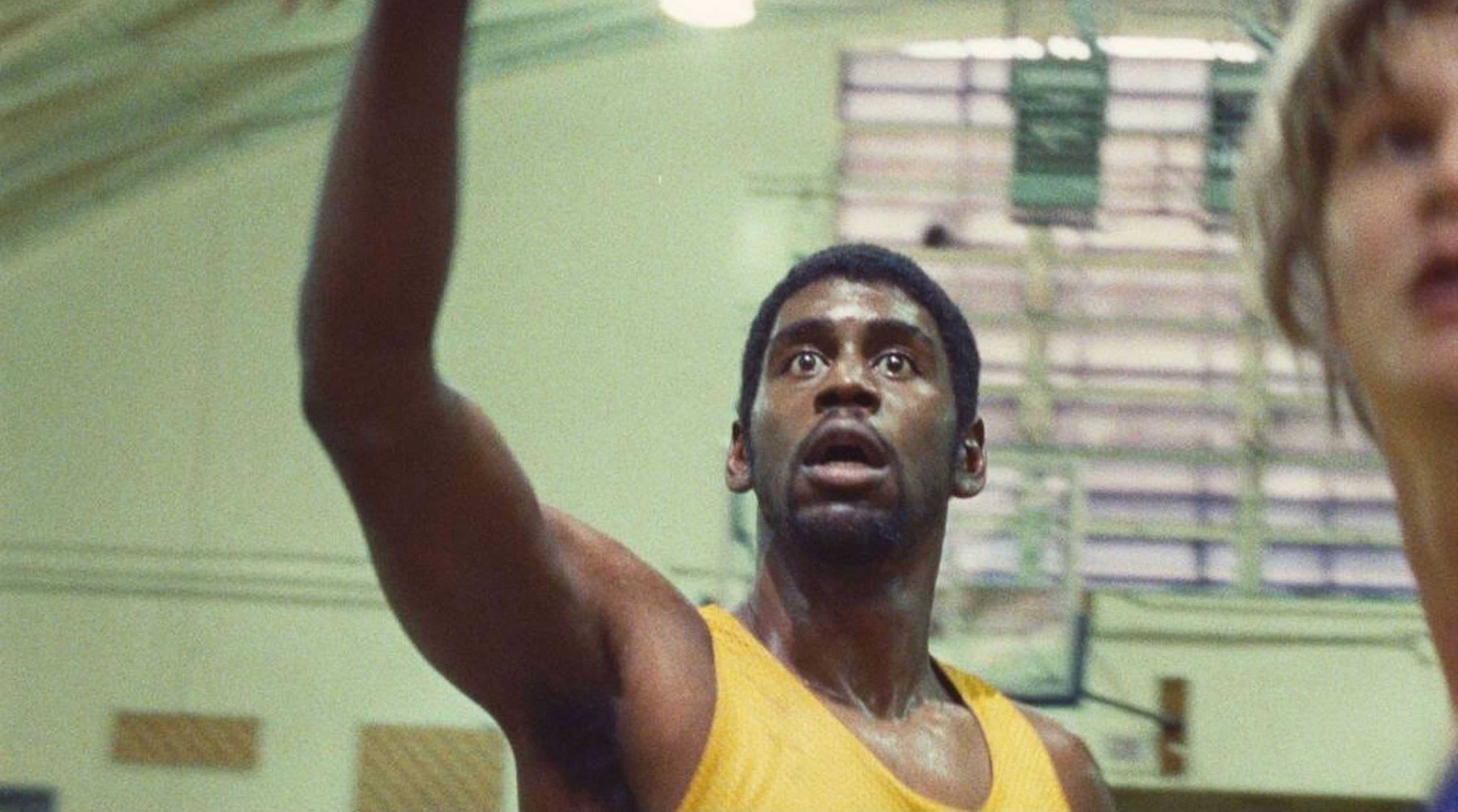 Even though we were using modern technologies, such as remote stabilized heads and Steadicam, we kept bumps, extreme servo zooms and other imperfect camera moves, and didn't worry about crossing-the-line or matching eyelines, to give it a more handmade, caught-in-the-moment feeling."
Gaffer Mike Bauman worked with Banhazl on the pilot, with Josh Hensley taking over for the rest of the series.
"For authenticity, we used built-in period lighting built into our sets – fluorescents, sodium vapor, metal halide and mercury vapor – with a lot of old-style hard light on top of that, akin to what you might see in movies like Pulp Fiction (1994, dir. Quentin Tarantino, DP Andrzej Sekuła)," he notes.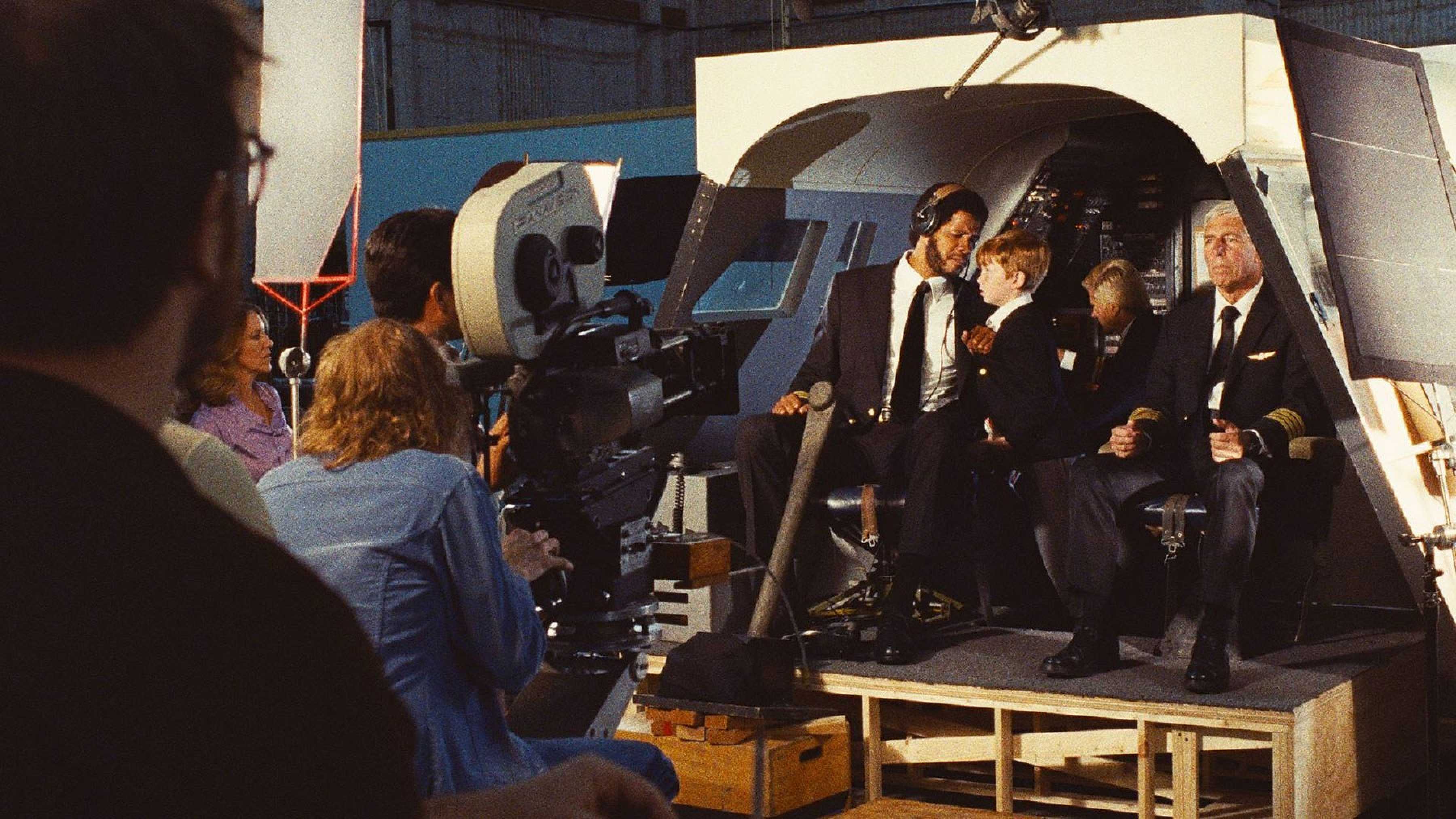 Banhazl completed the final grade with colorist Walter Volpatto at Company 3 in Los Angeles. "Walter is truly my creative partner. He was there for all of the testing and creative jamming at the start of the project and was also responsible for creating and enhancing the various cross-processed, bleach-bypass, KODACHROME and EKTACHROME looks in post-production."
Banhazl concludes, "Winning Time was a beast of a show to work on, but a joyful experience to be part of. That joy came from McKay and the creative atmosphere he creates on set and also the fact that we were shooting on celluloid. Film is still just pure magic, and the grit and punch it delivered was so right for this show."