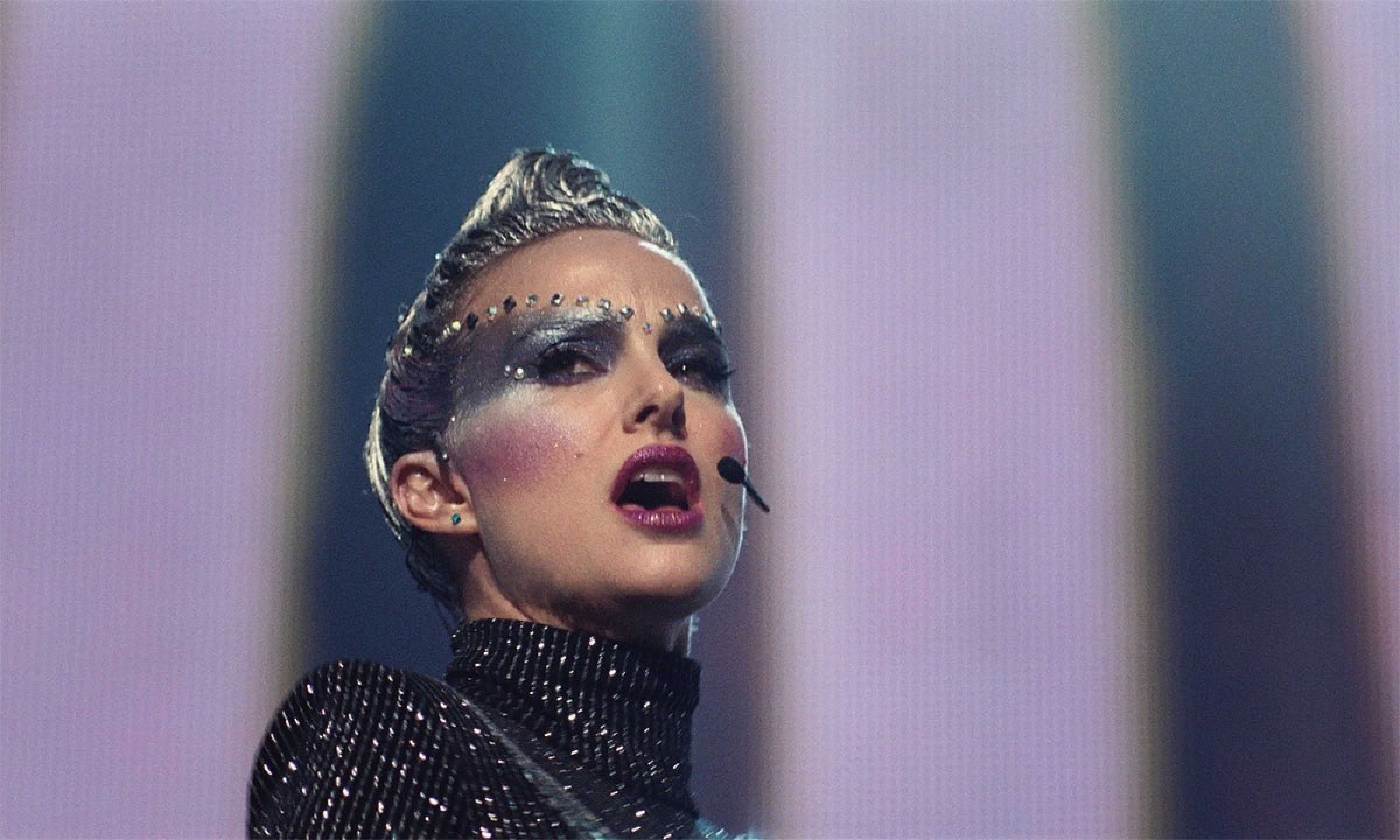 Shot on Kodak 35mm, the Killer Films' feature Vox Lux, directed by Brady Corbet and shot by British cinematographer Lol Crawley BSC, was heaped with critical praise when it screened in-competition at the 2018 Venice Film Festival. It is also set to screen at the 2018 Toronto International Film Festival.
Corbet reteamed with Crawley for the $11M production, the pair having previously collaborated on the highly-acclaimed Childhood of a Leader (2015), also shot on Kodak 35mm. Corbet won best director honors in Venice's 2015 Horizons and Luigi De Laurentiis Award categories for that production, while Crawley earned a prestigious ASC Spotlight Award nomination along with widespread critical praise for his painterly images and use of natural light. For Vox Lux, the critics hailed Corbet's impressive story and direction and Crawley's powerfully evocative cinematography.
Vox Lux, which stars Natalie Portman, Jude Law, Raffey Cassidy, Stacy Martin and Jennifer Ehle, follows the rise of Celeste from the tragic ashes of a major high-school shooting incident to the pandemonium of pop superstardom. The story takes place in two time periods spanning 18 years, starting in 1999 and concluding in 2017. Told through Celeste's personal gaze, the narrative takes in key events and important cultural patterns that Corbet believes have so far defined the early 21st century. The score for the film was composed by the 1960's pop legend-turned trailblazing musician Scott Walker, with original songs written by Australian singer Sia.
"We shot Childhood of a Leader on 35mm film, and Brady wouldn't have it any other way when it came to Vox Lux," recalls Crawley, when asked about his early creative conversations with Corbet. "If anything, Vox Lux was to be an extension of the storytelling power of 35mm film that had worked so successfully on our previous production together. We both felt film was the perfect platform for this commentary on modern times."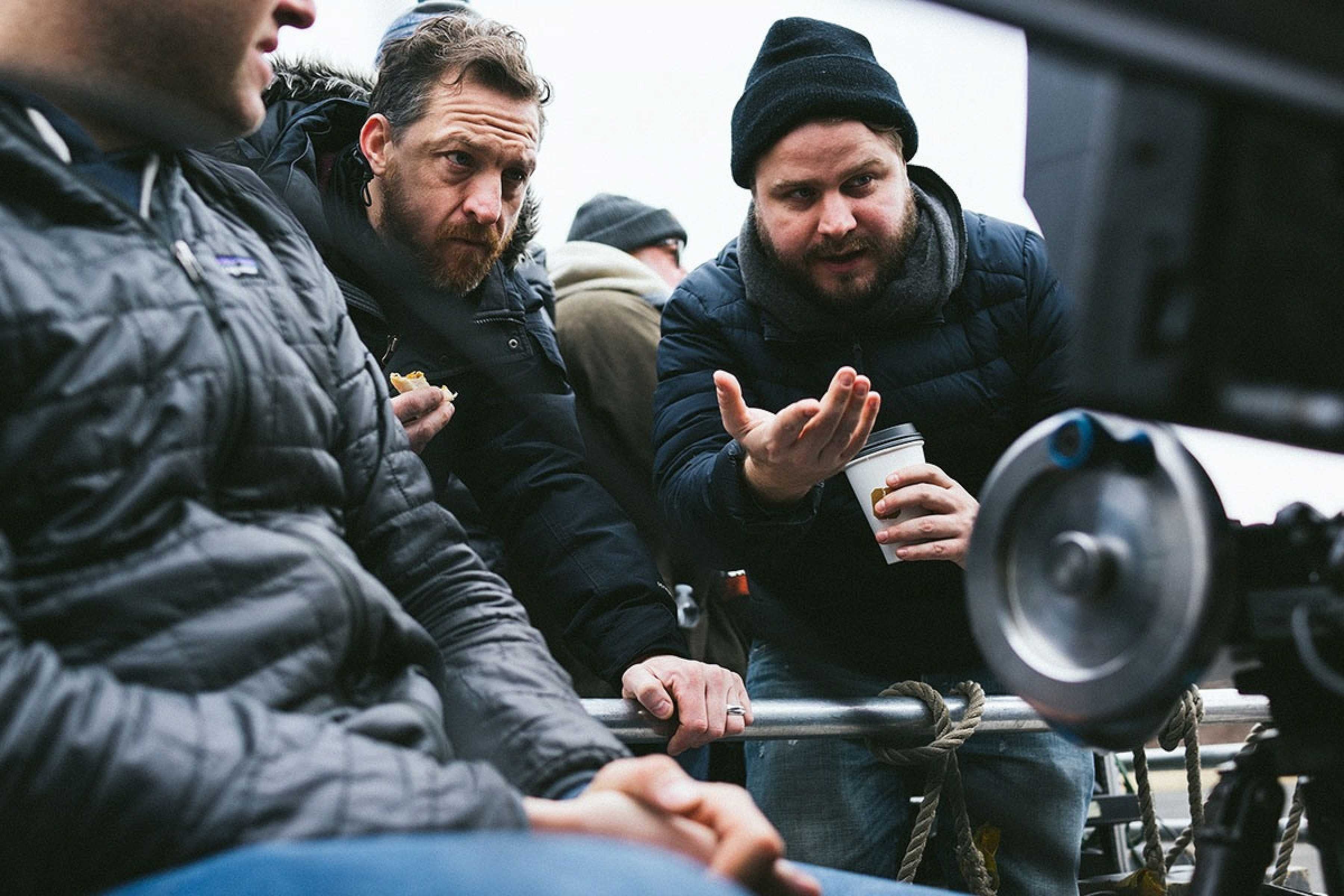 Crawley reveals he had known about Vox Lux for some considerable time before production went into full swing in February 2018 at locations across the Queens, Brooklyn and Manhattan neighborhoods of New York and at Gold Coast Studios on Long Island. The production itself was a rapid affair, concluding in March after just 22 shooting days.
"The story, and with it the camera, follows Celeste who, despite her success, has endured a troubled life and whose existence is still beset by personal, family and relationship problems," says Crawley. "We all have a sense of what we display to the outside world, but that can often be quite contrary to what is happening inside.
Brady and I discussed how best to portray what Celeste shows on the surface and what she is feeling underneath. We also wanted to utilize natural light where possible, although we're keen to push the aesthetic further by introducing a variety of unsettling, ethereal and ghostly lighting approaches."
To this extent, the pair considered cinematographic elements in Stanley Kubrick's Eyes Wide Shut(1995, DP Larry Smith BSC) for its use of protracted, wide-angled Steadicam shots. They also were inspired by the work of several American photographers, such as Bill Henson, Saul Leiter, Philip-Lorca diCorcia's use of unmotivated lighting, and Gregory Crewdsen, whose dramatic and cinematic images of small-town America frequently involve disturbing and surreal events.
"To portray the different time periods in the movie rather than treat the images in-camera per se, we decided it was best to achieve this through the natural changes of shooting location, costume and set design, using a mixture of handheld and Steadicam for both the earlier and later period," he says.
After testing, Crawley selected Cooke S4 lenses for the mainstay production and a trio of Kodak 35mm film stocks: KODAK VISION3 250D Color Negative Film 5207 for daytime exteriors; KODAK VISION3 Color Negative Film 500T 5219 for nighttime exteriors/interiors and darkly-lit performances; plus a modicum of KODAK VISION3 Color Negative Film 200T 5213 for other stage performances.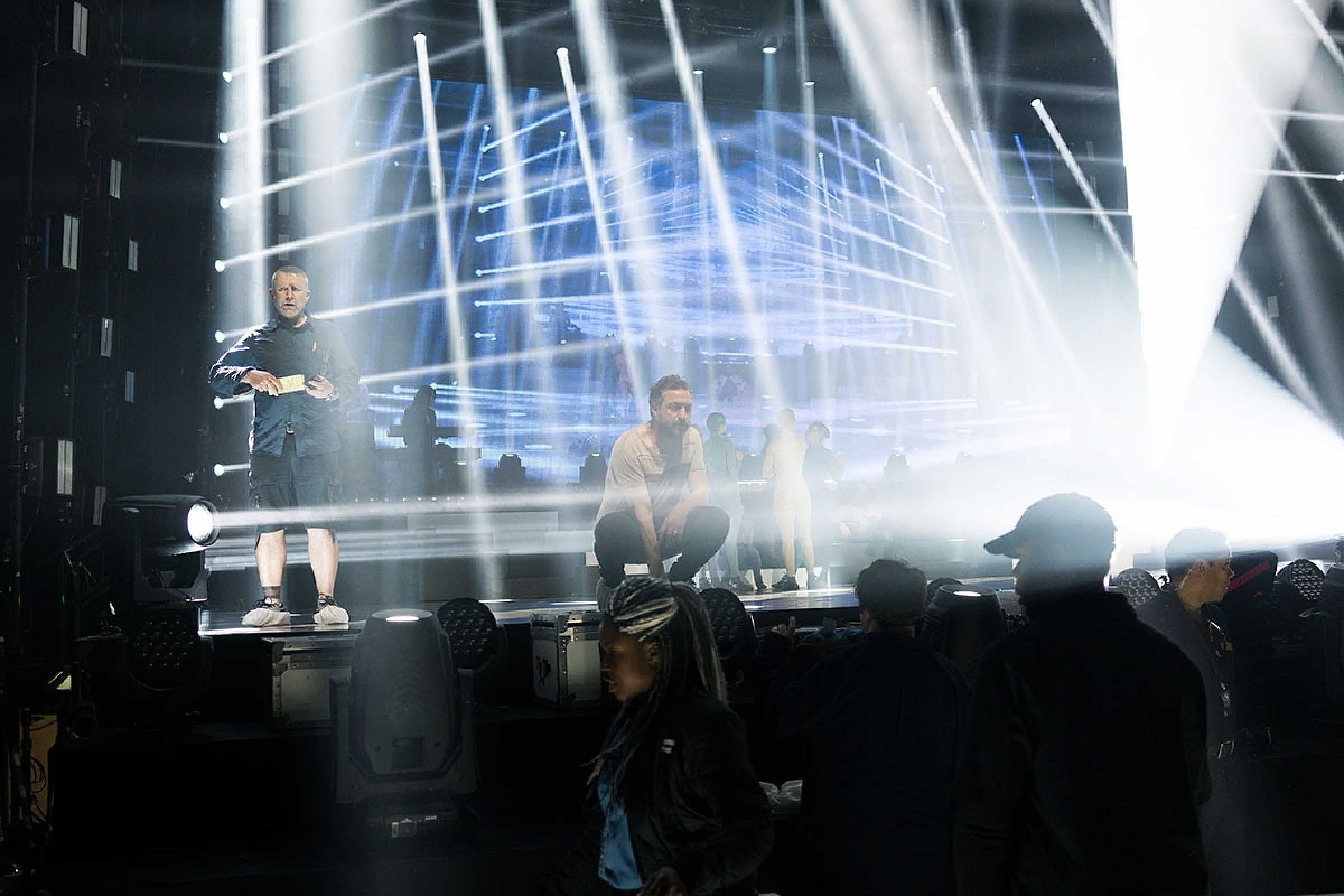 "Brady always likes the sense of grain in the image and the 250D, 200T and 500T all innately have pleasing grain structures," says Crawley. "However, to encourage even more liveliness in the texture of the look in certain scenes, some of the 500T was push-processed by two stops at the lab, or we shot in 2-perf mode for one or two sequences.
"The net effect of these different treatments delivered higher contrast, deeper color saturation, denser blacks and more pronounced grain and went some considerable way to supporting the ethereal aesthetics we wanted create. For example, I lit the church scene using a combination of HMIs, LED and focused directional beams, keeping areas of the image in extreme under-exposure. Moving the camera through the light introduces flares into the image, and the resulting images are simultaneously wildy dark, vivid and raw."
The film negative was developed at Kodak Film Lab New York, "who were very supportive of what Brady and I wanted to achieve. It's fantastic that there's now a film lab on the East Coast," says Crawley.
"One of the wonderful properties of shooting on film is that whilst you can abuse it with under exposure and forced processing, it will still deliver appealing results," Crawley notes. "For example, I was quite bold early on in the production when we shot the nighttime scene that follows the boy responsible for the terrible high school shooting. We filmed with the 500T using just the available illumination of the streetlights and some car headlights. The background in the image falls rapidly away to black, and there's a sinister energy to the grain. Of course, I could have been tempted to shoot that scene digitally, but there would undoubtedly have been some undesirable picture noise in the underexposed areas of the digital image, and the overall result would simply not have had the same atmosphere or emotion."
Crawley used a local New York crew for the production, which included Sam Ellison as A-camera operator with Kali Riley as A-camera first AC, Yousheng Tang on Steadicam, gaffer Jerad Molkenthin and grip Jesse Saviola.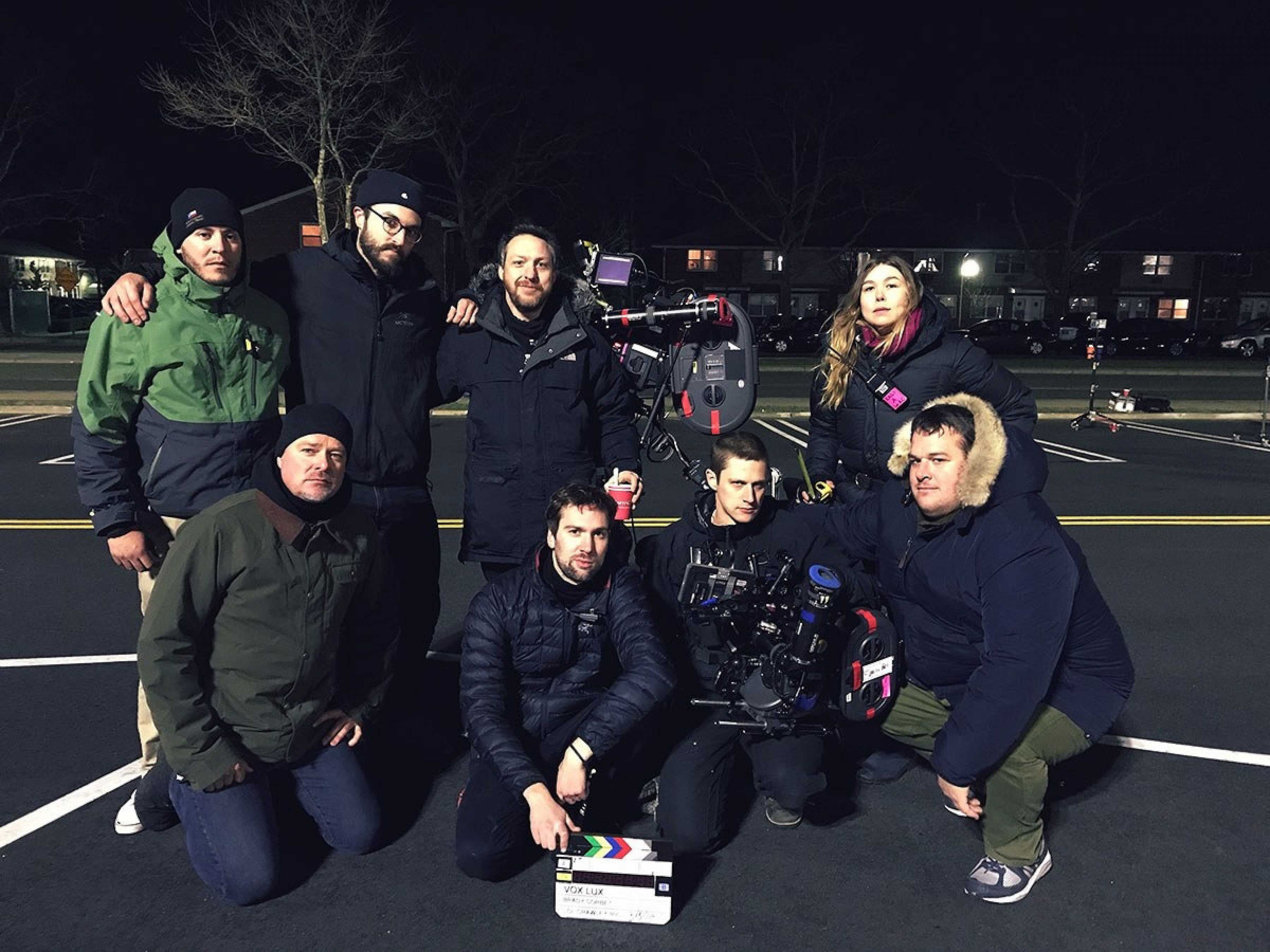 "Brady and I wanted to use both handheld and Steadicam for extended, single shots which follow Celeste through a range of scenarios and varying emotional states. The unbroken shot allows the audience to sense the uninterrupted transition from the hidden mechanics of Celeste's existence contrasted with her public image," he says.
In other instances, such as the post-shooting/opening credit sequence, Crawley used an ARRI Zeiss Ultra Prime 8R/T2.8 extreme wide-angle lens to capture the scene.
"Because of its rectilinear design, the lens shows an extremely wide angle of view but without the typically associated image distortions," he explains. "There's an exaggerated perception of depth and space, an amplification of apparent speed of movement, and the audience is right there in the middle of the action. I think this look, when captured on 35mm film, was particularly effective in evoking a sense of dread and the omnipotent, voyeuristic gaze of the stories narrator, voiced by Willem Dafoe."
Crawley says he is encouraged to see more and more filmmakers shooting their productions on film and believes the financial case for celluloid can be compellingly made.
"Depending on how you shoot, film can be cost-effective. Brady, for example, knows what he wants on set and does not shoot a lot of coverage. Less coverage, combined with the discipline of stopping the camera after every take, means you shoot less film, and that has a positive knock-on effect over the stock and processing costs."
Crawley concludes: "If you want a great return on your investment, shoot on film. It's a universal medium for all types of night and day situations, and you will always get a fantastic end result."