Filmmaker Stories
Ben Smithard BSC captures 'Viceroy's House' for director Gurinder Chadha on Kodak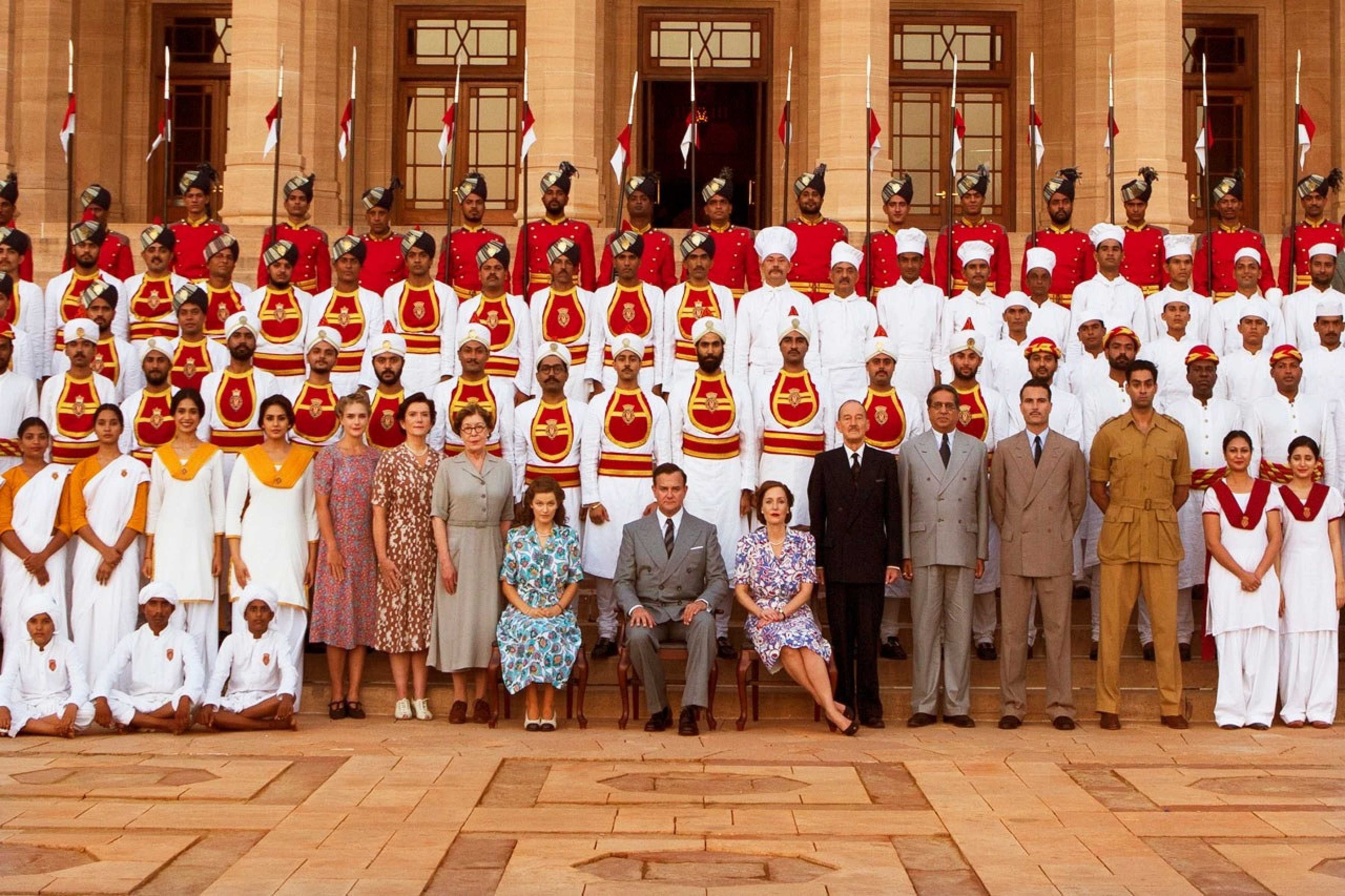 "Shooting on film is always a good experience. Although it's perhaps a bit hackneyed to say that 'film is magic'… it's true! I knew from the outset that it would be easier to get the look I wanted – to capture the drama and the overall atmosphere of India – by using film rather than digital. Quite simply, the final result would look better by originating on film."
So says cinematographer Ben Smithard BSC, who was tasked by director Gurinder Chadha to shoot Viceroy's House, Pathé/BBC Film's historical drama about the partition of India, which marks its 70th anniversary in 2017.
The Viceroy's House in Delhi was the home of the British rulers of India. After 300 years, that dominion was coming to an end, and for six months during 1947, Lord Mountbatten, the great grandson of Queen Victoria, assumed the post of the last Viceroy, charged with handing India back to its people.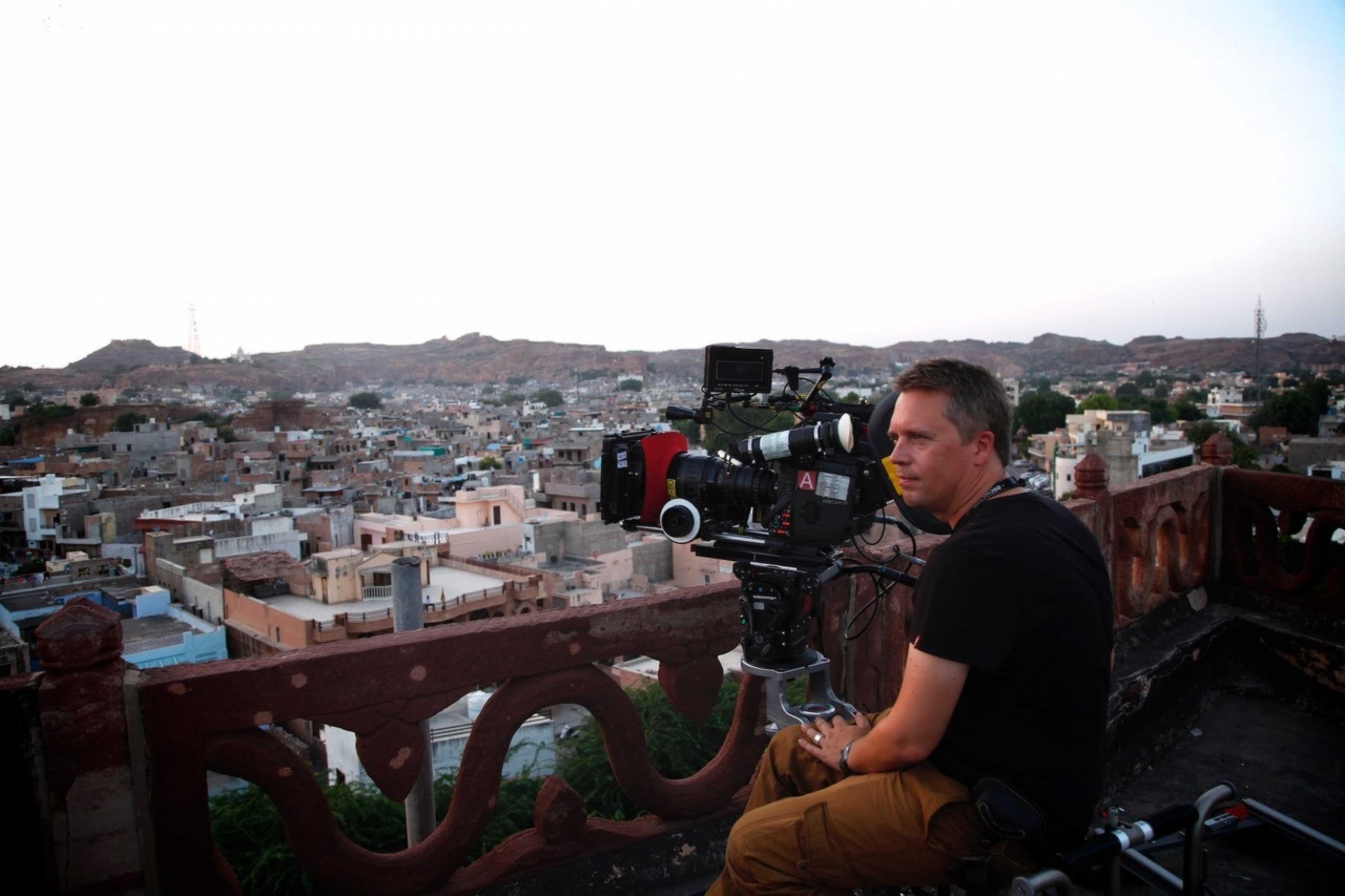 The film's story unfolds within that great house, which now serves as the official residence of the President of India and was renamed Rashtrapati Bhavan. Located at the Western end of Rajpath in New Delhi, the voluminous 340-room mansion is set in a 320-acre estate and is the largest residence of any head of state in the world.
Mountbatten together with his wife and daughter lived upstairs; downstairs lived their 500 Hindu, Muslim and Sikh servants. As the political élite – Nehru, Jinnah and Gandhi – converged on the House to wrangle over the birth of independent India, conflict erupted. The decision was taken to divide the country and create a new Muslim homeland: Pakistan. It involved the largest mass migration in human history as 14 million people were displaced and up to a million died as a result of sectarian violence, starvation and disease. It was a decision with consequences that reverberate to this day.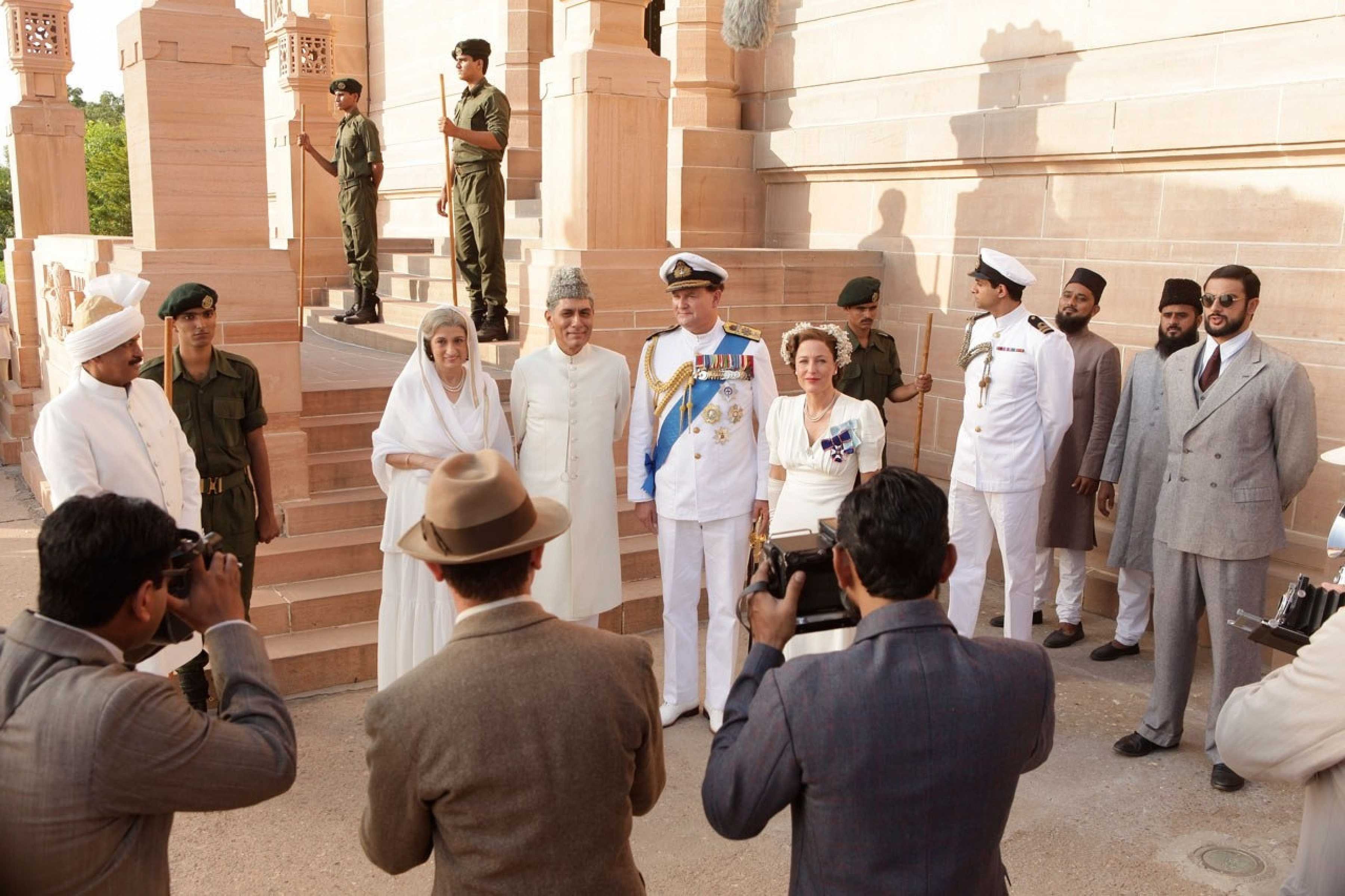 The film examines these momentous events through the prism of a marriage – that of Dickie and Edwina Mountbatten – and a romance between a young Hindu servant, Jeet, and his intended Muslim bride, Aalia. The young lovers find themselves caught up in seismic, end-of-Empire events, in conflict with the Mountbattens and at odds with their own communities, while never giving up hope. Hugh Bonneville and Gillian Anderson star as Lord and Lady Mountbatten, with Manish Dayal and Huma Qureshi as Jeet and Aalia, Tanveer Ghani as Nehru, Denzil Smith as Jinnah and Neeraj Kabi as Gandhi.
"I was desperate to go back to India, as I love it there," said Smithard, who shot the acclaimed drama The Second Best Exotic Marigold Hotel in Jaipur in 2014. "I love true stories and enjoy making movies about real people and events. Viceroy's House had great appeal to me as a fascinating human story, which also resonates far wider than the protagonists themselves. So it was a no-brainer to accept Gurinder's invitation to shoot it."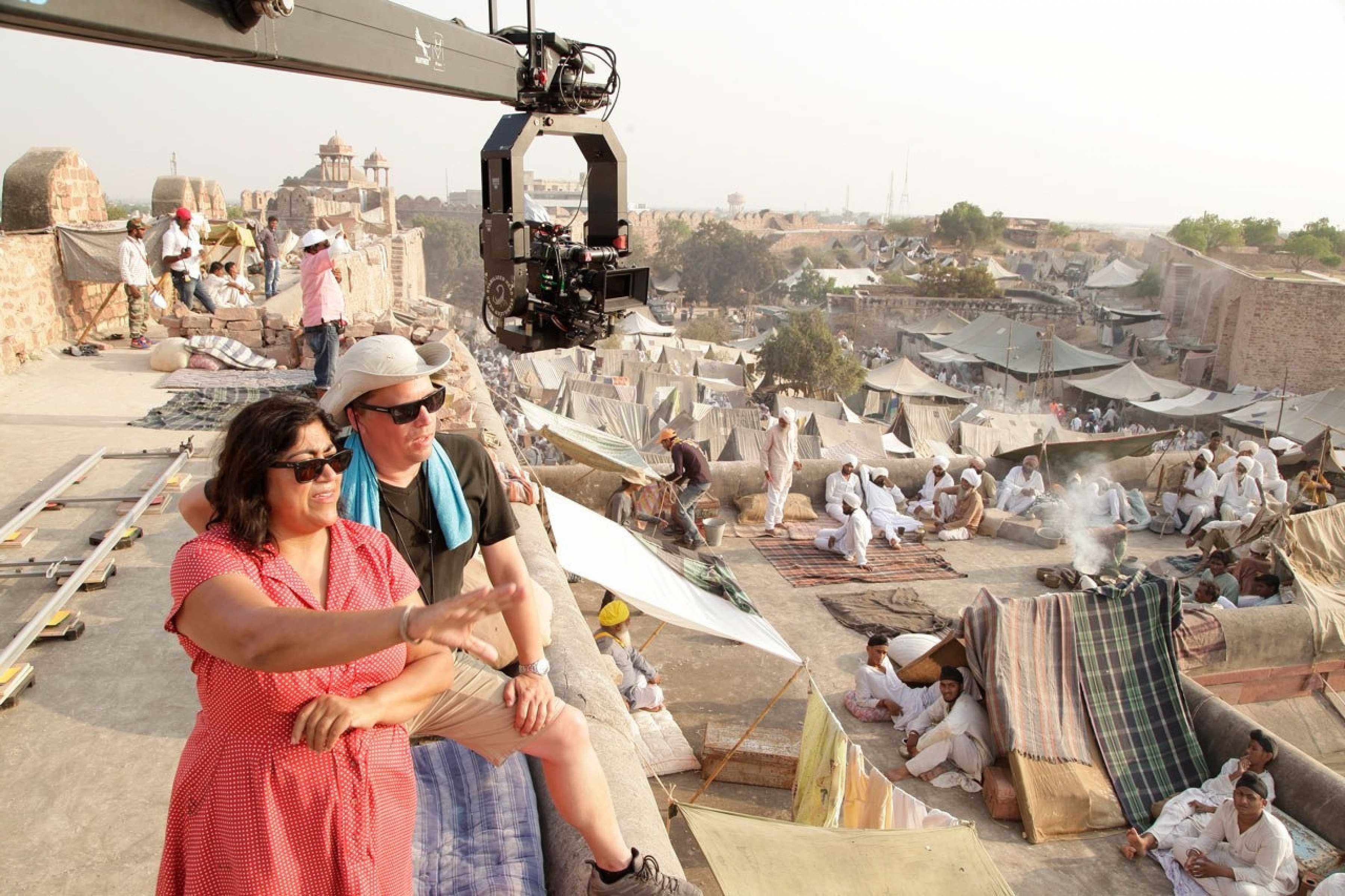 However, with Rashtrapati Bhavan being off-limits to film crews, production actually took place in a large hotel in Jodhpur, Rajasthan, which doubled well for the original prime residence. Principal photography on the film began at the end of August 2015 in fiercely-hot weather, concluding ten weeks later.
In determining the look of the production, rather than refer directly to other movies, Smithard investigated still photographs from the era – including images of Nehru, Jinnah, Gandhi, Mountbatten, Edina, and the House itself – along with original color and B&W archives.
"India, and the way people dressed, were not so colorful or as vivid then as it is now, but it was colorful nonetheless," he said. "Through my research of contemporary images, I rediscovered the lovely palette, elegant colors and image detail of KODACHROME Color Reversal Film, and knew I could easily achieve this look on modern celluloid stocks.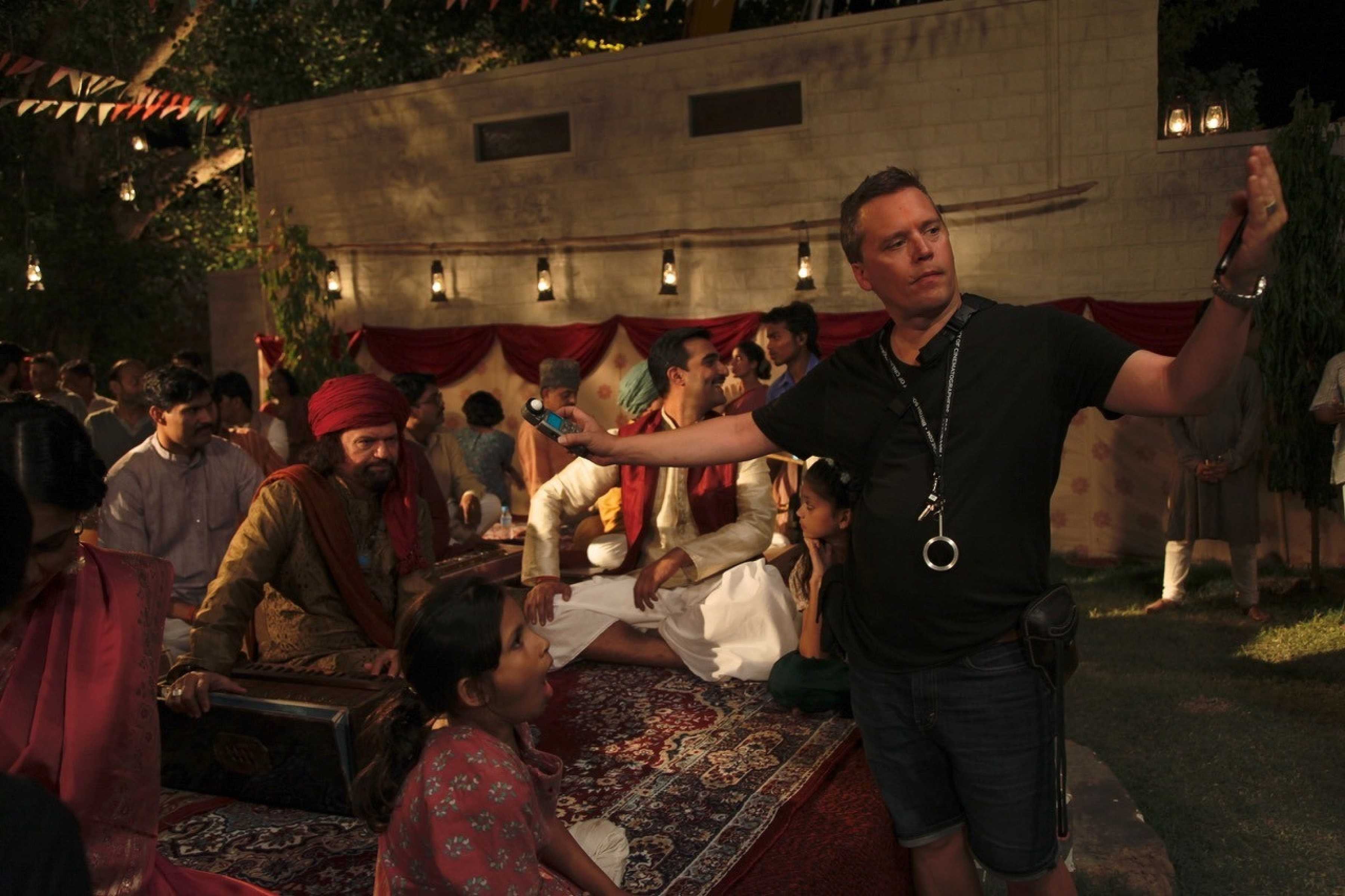 "So, with the wholehearted support of co-producer Paul Ritchie regarding practical logistics, I suggested to Gurinder that we shoot Viceroy's House with this particular visual style on 35mm. I was pleasantly surprised when she not only embraced my creative proposal but also said she would not expect to shoot this production on anything other than film."
As much of the drama was to be shot indoors, frequently with multiple characters in frame, Smithard opted to shoot Viceroy's House in 2.35:1 aspect ratio using Cooke S4 Prime and Angenieux Zoom lenses. "We needed width rather than headroom, and 2.35:1 is very practical to compose with in different ways," he explained.
Regarding his choice of film stocks, Smithard went old school, electing to shoot the day interiors and exteriors on KODAK VISION3 250D Color Negative Film 5207 and KODAK VISION3 500T Color Negative Film 5219 for interior and exterior night scenes. He also briefly called on KODAK EASTMAN DOUBLE-X Black & White Negative Film 7222 16mm to shoot archive-style footage of the Mountbattens visiting refugee camps and devastated villages.
"Whilst grain is good, I wanted the final image to look clean and real, and the 250D and 500T delivered exactly that, whilst also matching well," he said. "I have always been shocked by the ability of 250D to capture so much detail in the image, even in the dark. Its latitude is massive, giving you nuances in faces as well as the overall scene and providing so much elasticity later in post to play with details in the highlights and blacks."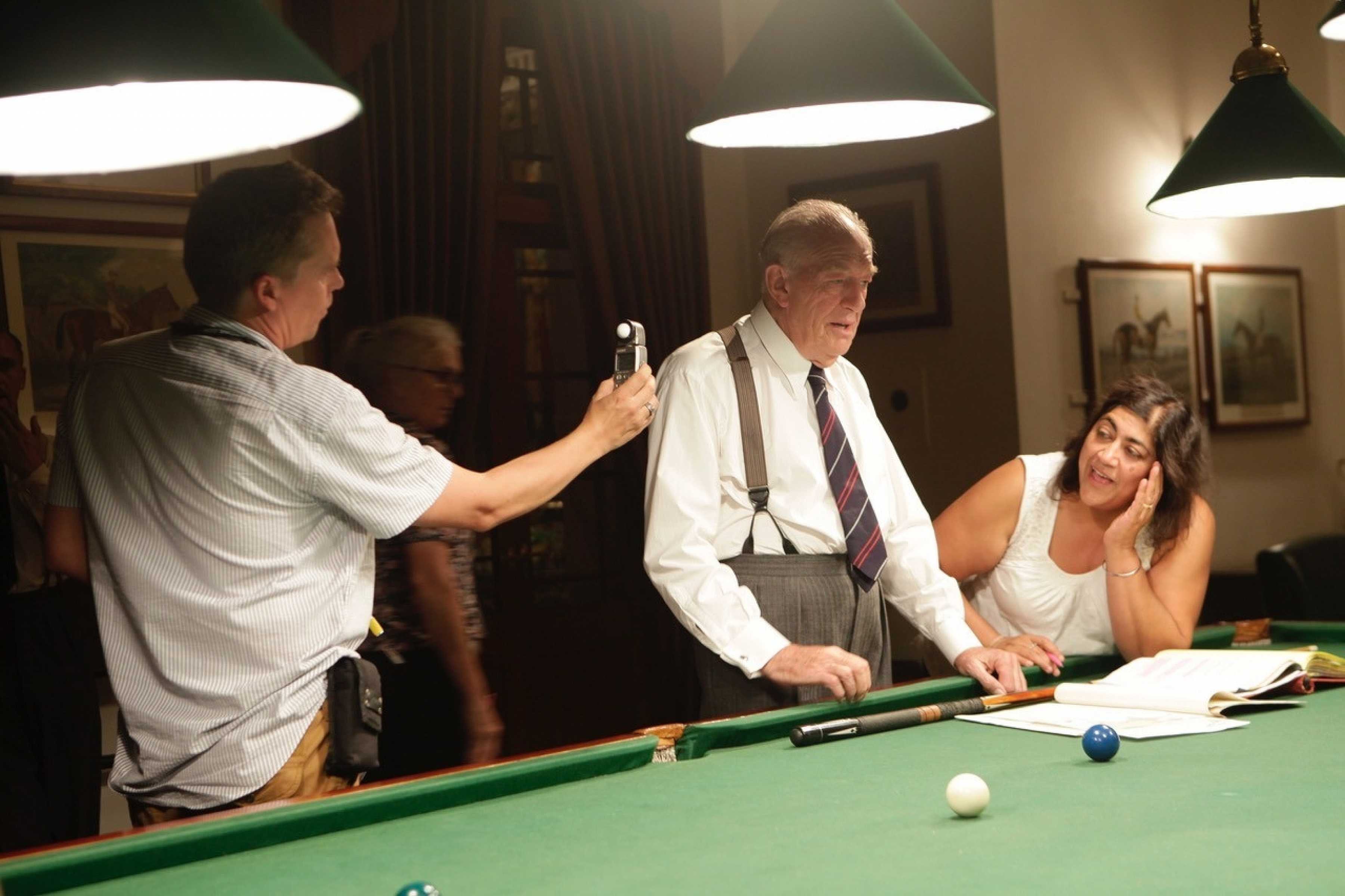 Smithard highlights a tense, intimate nighttime scene between Mountbatten and Edina in one of the mansion's huge drawing rooms as an example of how he pushed the capabilities of 250D. "The situation had lots of oil lamps and candles, giving a warm orange hue, which suited the location and the drama. You would normally use 500T and perhaps try to mitigate the orangeness in this situation. But the color really suited the emotional pressures on the couple at that moment in the film. With some extra lighting to get the desired exposure, the 250D yielded a very nicely saturated image, with darkness, texture and overall visual impact."
As for the 500T, Smithard said, "I particularly like the detail it can capture in shadows, that you might want to reach into when you grade. It has an elegant look with great fall-off, especially on faces. It takes off the pressure of rushing your lighting and, compared to digital, which sees into the dark areas, it's easier to control what you want to reveal in your final image. It will get you out of trouble all of the time."
To emulate archive documentary footage from the period, Smithard used EASTMAN DOUBLE-X 7222 16mm stock. "With its lovely grain structure, 7222 is one of my most favorite film stocks, and it proved a great storytelling device in this production. Even though we were filming with real actors, we were able to create beautiful, haunting images that looked like real archives, taking you seamlessly to the period."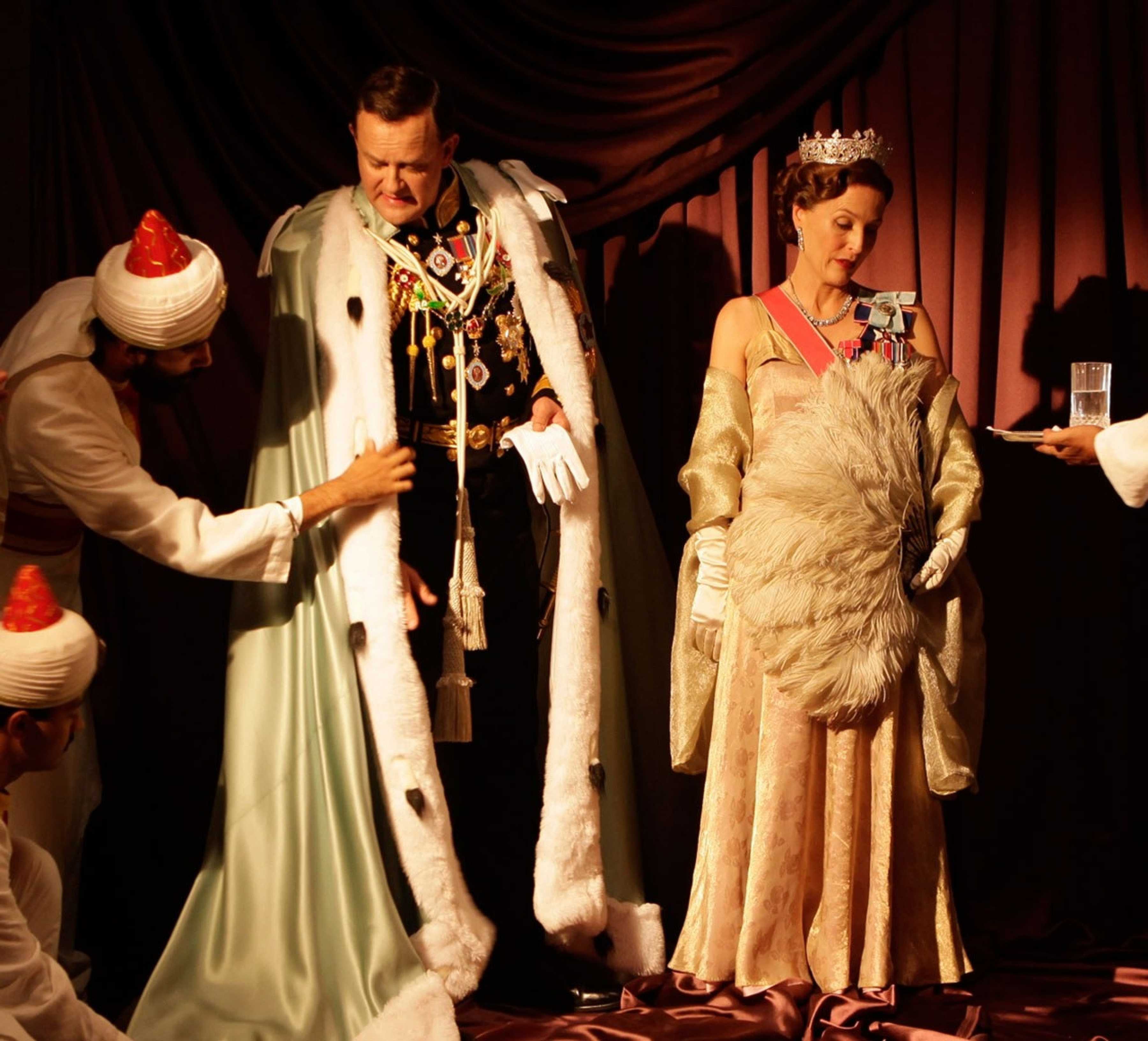 In terms of lighting, Smithard eschewed the use of KinoFlos and LEDs, preferring HMI and Tungsten illumination to support his period look via hard and soft lighting techniques, despite the ambient summer temperature reaching 40°C/104°F.
"At that time of year, the heat in India is relentless and almost unbearable, but you have to carry on regardless," he says. "Thankfully, there was some respite as I used my office to store the film stock, so I had the air conditioning cranked up."
Filmed footage from the production was shipped regularly to London for processing and 'Technical Best Light' transfer at Cinelab, under the supervision of senior colorist Paul Dean. The graded material served as rushes viewing copies, editorial files and non-clipped master files, which only required the minimum of grading in the DI to achieve Smithard's desired end result.
"I discussed my creative look requirements for Viceroy's House with Paul at Cinelab before we went to India, and we kept in regular contact throughout production," says Smithard. "He was enthusiastic and very helpful during the whole process. Over a four-month period, thanks to him and the co-producer, Paul Ritchie, the logistics and workflow were faultless. Which only goes to show that if you want to do it, it can be done. The Technical Best Light meant that when I came to do the DI – with my longtime colorist Gareth Spensley at Molinare in London – the overall look was well-entrenched and never in doubt. Most of the DI was spent delving into details as we needed and finessing the skin tones. Film is so forgiving in so many different ways,"