Filmmaker Stories
Yann Gonzalez's 'Un Couteau Dans Le Cœur', shot on Kodak color/B&W stocks, could prove the ultimate 2018 Cannes Festival contender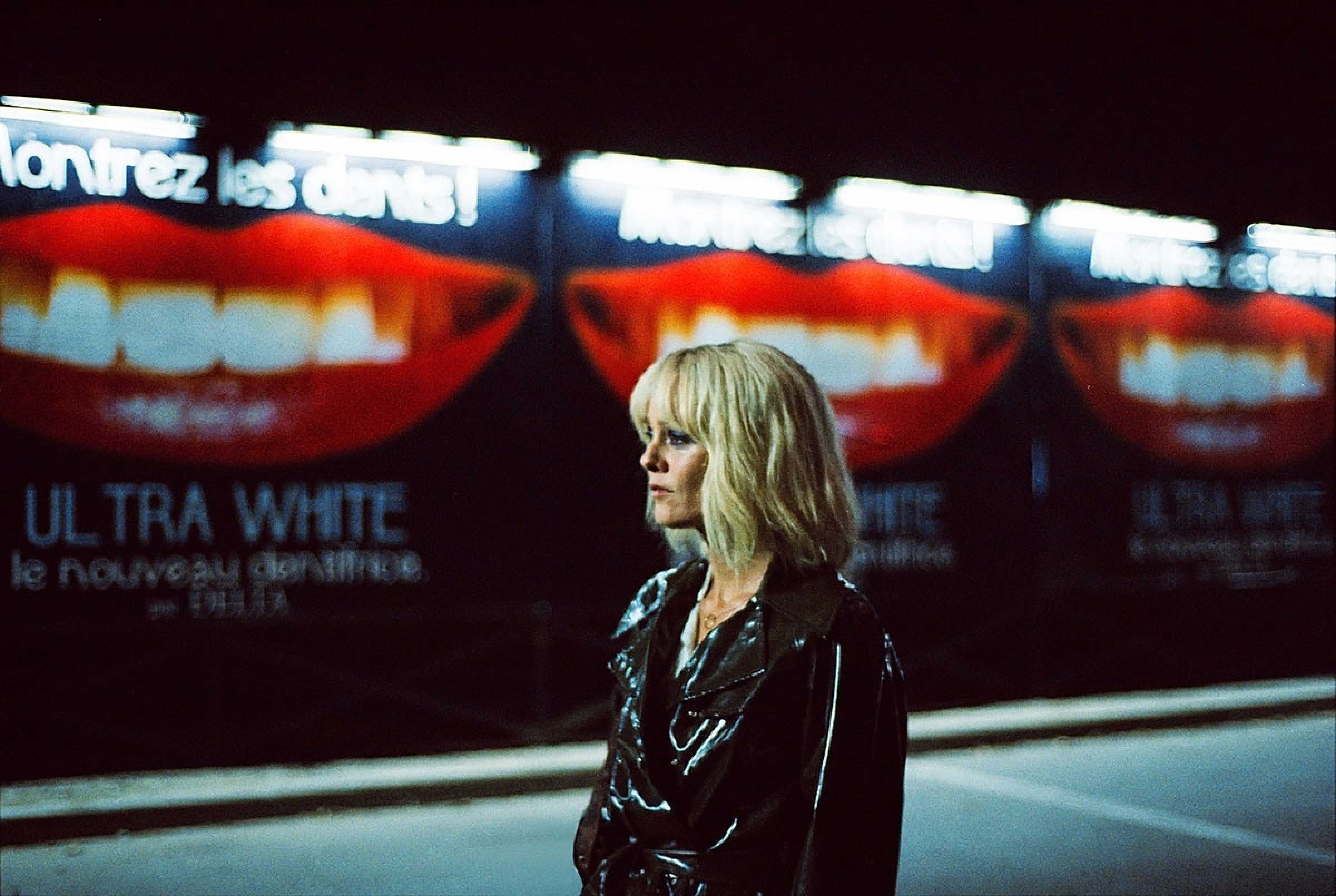 Created using a variety of Kodak color and B&W film stocks, director Yann Gonzalez's Un Couteau Dans Le Cœur (Knife + Heart) is regarded as a dark horse contender for the prestigious Palme d'Or at the 2018 Cannes Film Festival.
"It's a thriller, with elements of horror, about the extraordinary possibilities of love. But it is also open-minded, and I hope this film can help to break down barriers, assumptions and intolerance, especially amongst young people today," says Gonzalez, whose first feature, Les Rencontres d'Après Minuit (You and the Night), shot on 35mm, was a Golden Camera and Queer Palm nominee at the 2013 edition of the Cannes Film Festival.
"I always shoot on film, and used it once again, for many good reasons but especially for the results you see on screen. There is nothing more beautiful or more engaging than film," he declares.
An original story, Un Couteau Dans Le Cœur was written by Gonzalez in collaboration with Italian screenwriter Cristiano Mangione. The €2.5M Euro French/Swiss/Mexican co-production was shot by the director's longtime cinematographic collaborator Simon Beaufils AFC and produced by Charles Gillibert. The production filmed on location, mostly in Paris, plus a short stint in the French city of Tours, for 37 shooting days during May to July 2017.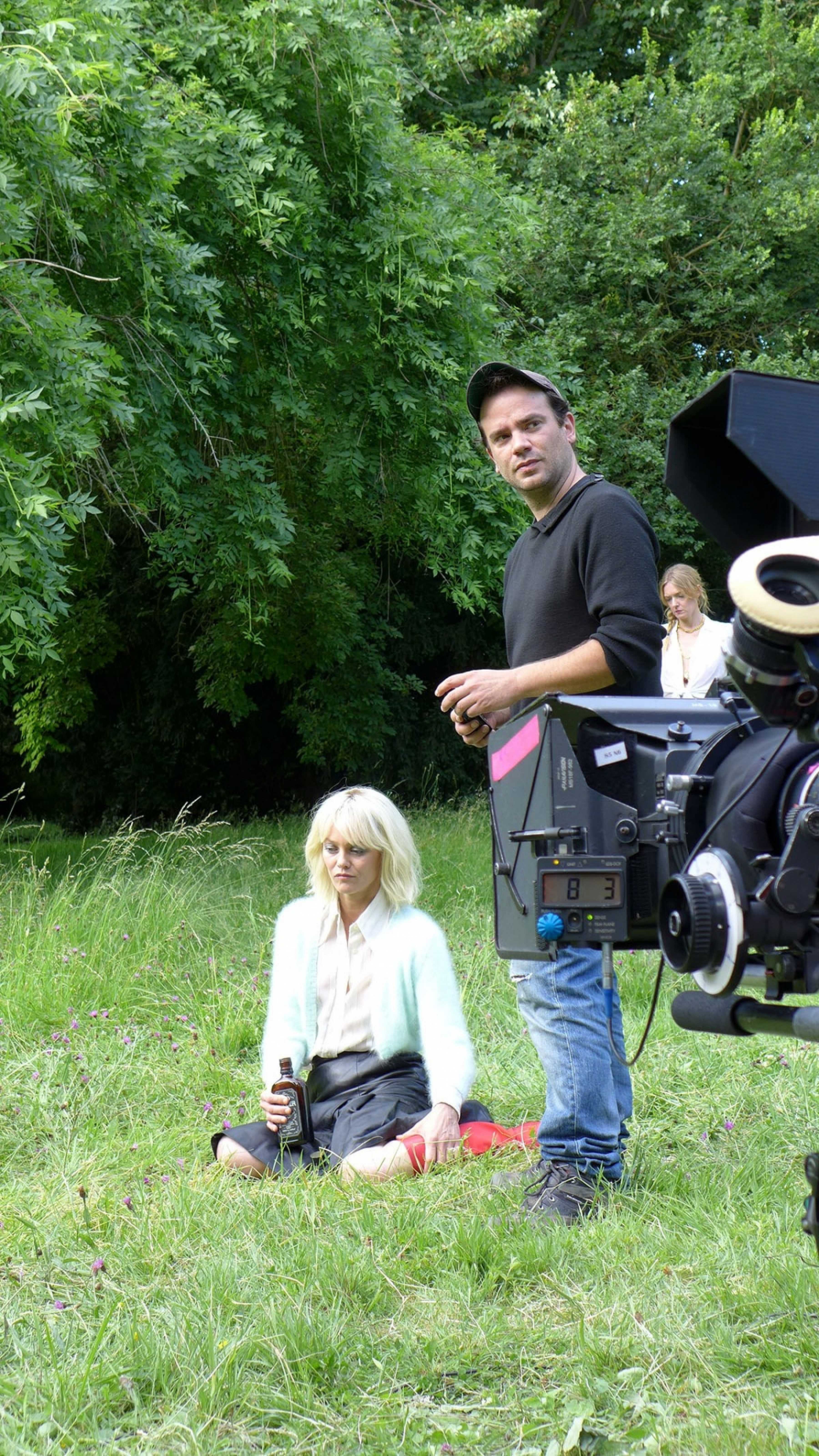 Un Couteau Dans Le Cœur is set in the heart of demonic Paris in the sultry summer of 1979. Anne (Vanessa Paradis) is a famous producer of cheap gay porno movies. When Loïs (Kate Moran), her editor and lover, suddenly abandons her, Anne finds herself trapped by inner conflict, alcoholism and despair and plots to win Loïs back by shooting a more ambitious film with her life-long partner-in-crime, the flamboyant Archibald (Nicolas Maury). But one of their actors is found savagely murdered in mysterious circumstances, and Anne is dragged into a strange investigation that turns her whole life upside down.
To inform the look of the production, Gonzalez says that he and Beaufils were inspired by the powerfully erotic and subversive cinematography in the films of director Brian De Palma, such as Carrie (1976, DPs Mario Tosi and Isidore Mankofsky ASC), Dressed to Kill (1980, DP Ralf D. Bode) and Body Double (1984, DP Stephen H. Burum ASC). They also considered Peeping Tom (1960, dir. Michael Powell, DP Otto Heller) for its dimension of terror, as well as Italian horror films from the 1970s, such as Dario Argento's Suspiria (1977, DP Lucian Tovoli AIC).
"The orange sodium vapor street lighting in modern day Paris looks really ugly in many contemporary films," says Gonzalez. "So, working with Simon, we tried to recreate the light as it was in the 1960s and '70s, using the same type of red, blue and green-colored neon lights that were on the streets back then."
This approach involved significant collaborative prep between Beaufils, production designer Sidney Dubois and set decorators Camille Champenois and Damien Rondeau, to develop a lighting design that integrated both new and old lighting fixtures with practicals.
"Yann and I wanted a large range of very saturated colors, but without losing the beauty, details and nuances of the skintones even in really low light," says Beaufils. "For me the synergy between light and film is really different to digital. With film, the characters are really there, you can feel and almost touch them."
In practice, Beaufils deployed mercury vapor fixtures, old non-balanced neon lights, a multitude of different gels, mixed with classic Fresnels for night scenes. He also utilised ARRI LED Sky Panels for programmed light movements and color changes, along with DMG Lumière's SL1 LED, which simulates traditional fluorescent tubes.
"I knew from the beginning that we were going to shoot celluloid," says Beaufils. "But the question was which format? And would it be 16mm or 35mm? Finally, after testing, we chose to shoot in 2-perf 35mm, in 2.40:1, as it delivers a versatile widescreen image for different compositions, plus a very nice grain. We also decided to use 16mm negative and positive stocks to shoot movie sequences that appeared in the film, variously in 2.40:1 and 1.37:1 and 1.66:1, and also used B&W 16mm for flashbacks."
Beaufils' filmstocks-of-choice were KODAK VISION3 500T Color Negative Film 5219 for interiors and night shooting, 35mm KODAK VISION3 200T Color Negative Film 5213 for outdoor scenes, shooting with an 85 filter. He used 16mm VISION3 500T (7219) and 200T (7213) Film for the same technical purposes as the 35mm, with 16mm KODAK EASTMAN DOUBLE-X Black & White Negative Film 7222 for the movie's flashback sequences. The DP went with 16mm WITTNER CHROME 200D Color Reversal Film for the positives.
Parisian film lab Hiventy processed the 35mm and scanned the footage to 4K for post production. ColorCity, also in Paris, processed the positive 16mm material, while Andec in Berlin handled the B&W 16mm footage.
"I love the color saturation of the 500T and 200T for night and daylight scenes, and the contrast and blacks you can achieve with the 500T are just wonderful," says Beaufils, who operated on the production, mainly from the dolly, using ARRI film cameras and Panavision Super Speed lenses, supplied from Panavision Paris. His crew included first AC Nicolas Eveilleau, second AC Agathe Dercourt, gaffer Sophie Lelou and grip Leo Stritt.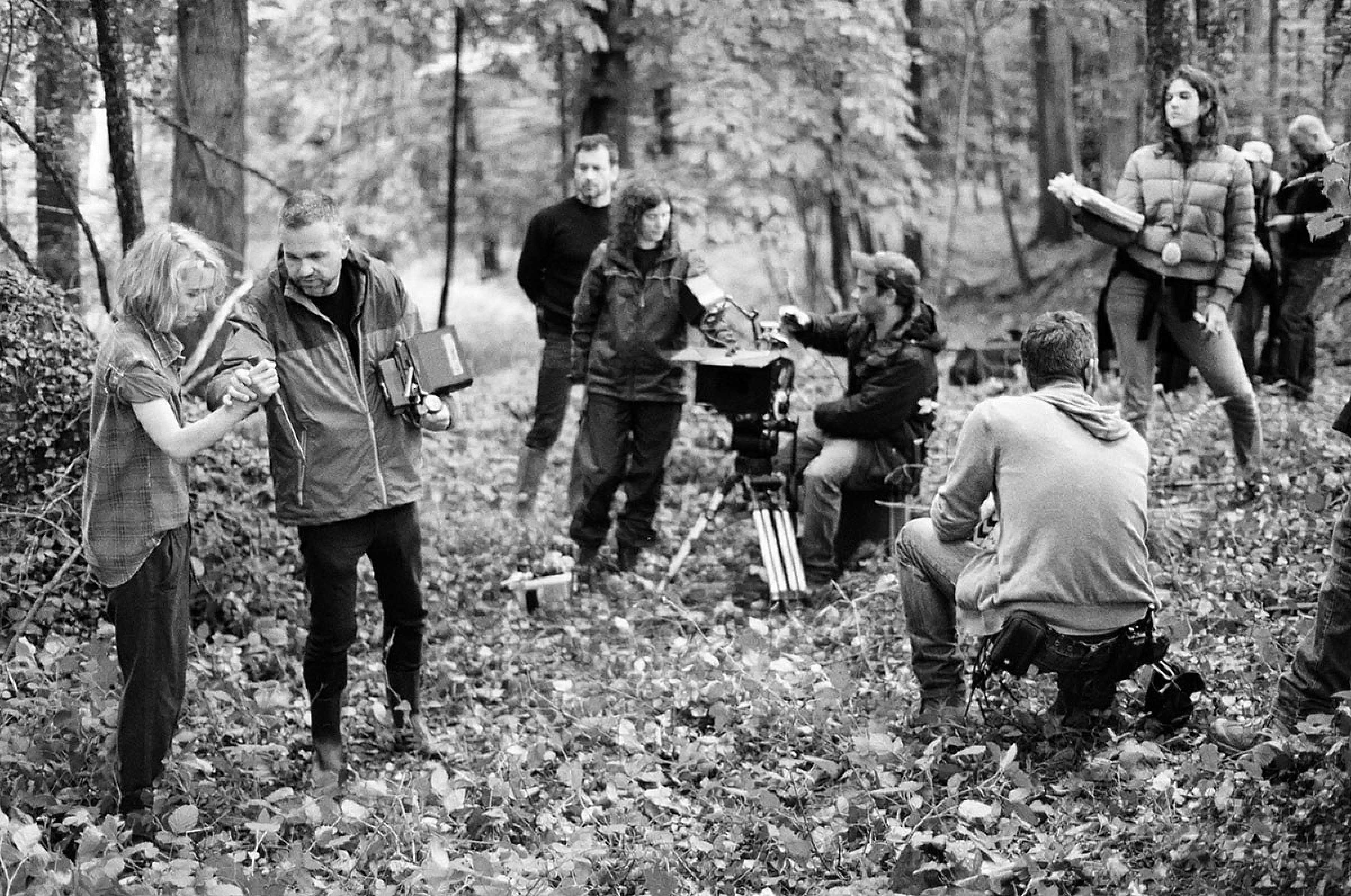 When asked for a scene that shows film to its best advantage, Beaufils says, "There are many. The outdoor picnic scene has incredible nuances of green in the trees and grass. There's a night scene in the rain, really dark and cyan, lit with a mix of mercury vapor and blue-green neon lights, that has really nice skin tones. There are hard backlights and low-light faces right through the film that look superb. The on-screen results have nothing to do with the grading we did later. They were all captured naturally and beautifully rendered on film, and there was no need for any masks on faces, or try to save the highlights in the final DI."
Gonzalez also notes: "Film enhances everything – the wardrobe, make-up, skin tones, locations. Digital was never an option on this film, and I really don't agree with spending unnecessary time grading digital material in post production, when you already have the result you want so naturally by shooting on film."
The director also remarks: "I love the tension that film creates on the set. Because it is a precious and finite resource, film creates a communion between the actors and the crew; everyone one is super-focused and excited, and it can be quite an overwhelming experience.
"I have to say that when it comes to shooting on film, our producer Charles Gillibert is someone who really gets it. He sees how powerful film can be and finds a good financial balance to make it work. If you believe in your production, and really want to shoot on film too, then fight for it. It's the material of the imagination and dreams, and you will cherish the results for the rest of your life."