Filmmaker Stories
Tokyo Laboratory remains a stalwart champion of analog film production
Tokyo Laboratory has supported the Japanese motion picture industry for more than 60 years.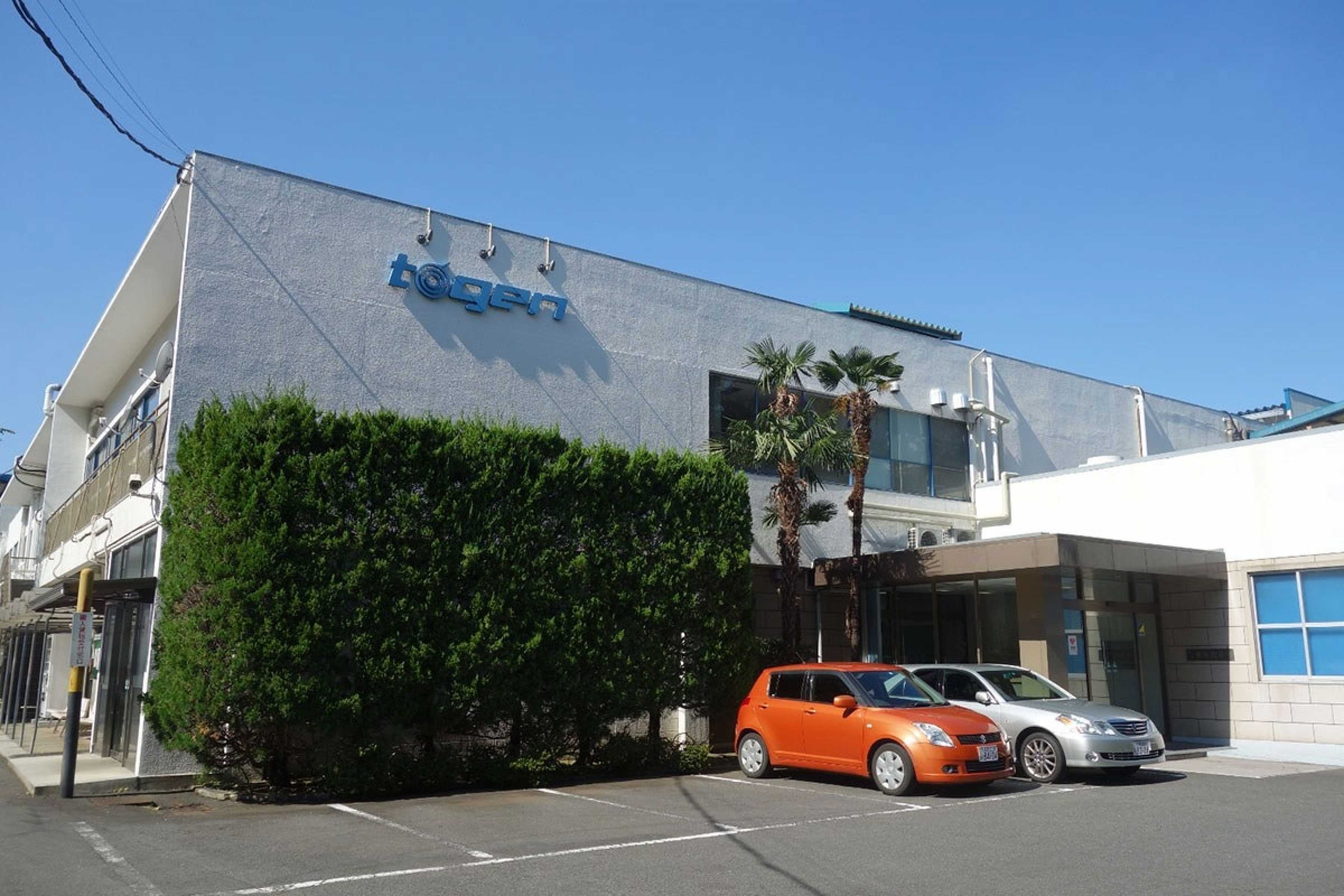 Tokyo Laboratory has supported the Japanese motion picture industry for more than 60 years, and here key members of the team talk about the vast potential that analog film holds.
Located in Chofu City, a quiet suburban town on the outskirts of Tokyo surrounded by natural countryside, Tokyo Laboratory was founded over 60 years ago in 1955. As a top-flight facility and the only commercial motion picture film laboratory in eastern Japan, the company has supported the release of a multitude of feature films, including those by some of the country's most well-known filmmakers, including Yasujiro Ozu, Kon Ichikawa, Kihachi Okamoto, Yoji Yamada and Takeshi Kitano, to name just a few.
We interviewed Mr. Katsuji Nishino, company board member and head of the Image Media Processing division, and some of the frontline team, about the company's history, its current operations, and their vision for the future of the film business in Japan.
Mr. Nishino opened the conversation about how the company began back in 1955.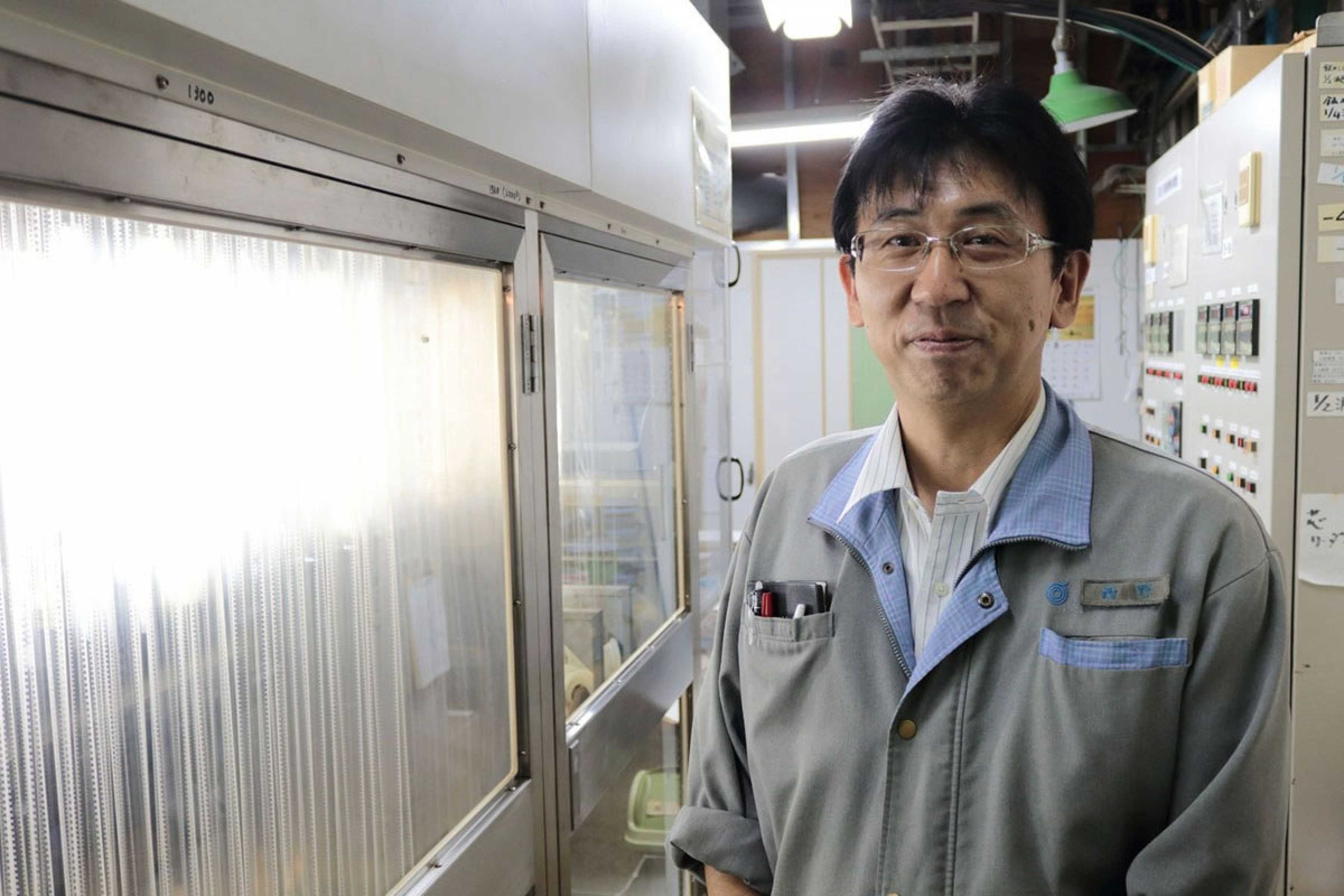 "When the company was first established, the film industry was transitioning from B&W to color," says Mr. Katsuji Nishino. "Today, the latest imaging technology is perhaps HDR or VR, but back in the 1950s, 'color imaging' was the newest technology that took the industry by storm and brought massive changes to the film business. Toyo Genzosyo Corp. (now Imagica Lab. Inc.) had already been processing color films. However, as the country recovered from World War II, Japanese studios like Toho and Daiei wanted to enhance domestic film processing capabilities. They invested money to create a brand new hub for color film processing, incorporating the very latest technologies, and founded Tokyo Laboratory Ltd. on April 22, 1955."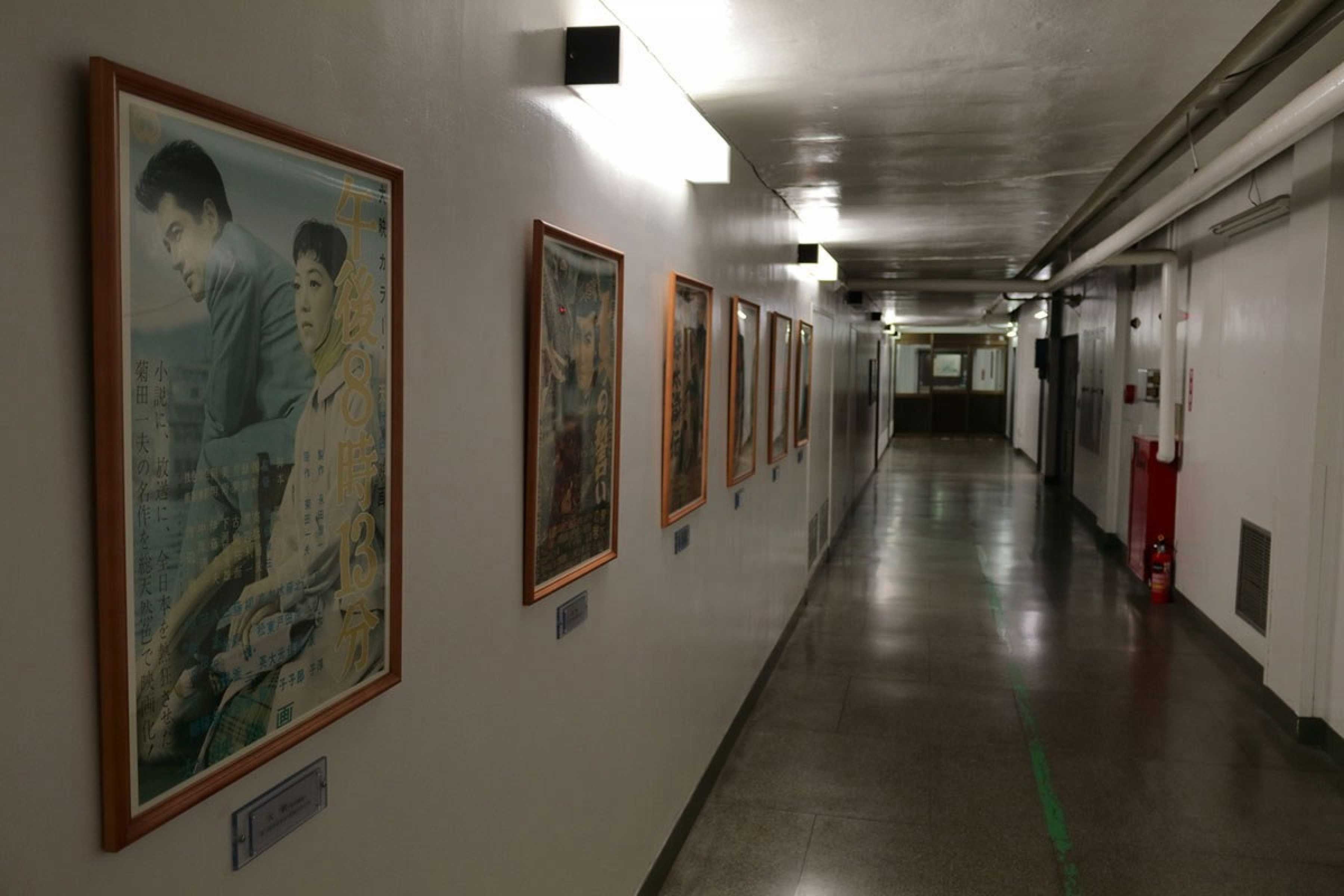 After a great deal of consideration regarding the company's location, the founders chose Fujimi-cho, Chofu City, for its close proximity to film studios, including Daiei and Nikkatsu, and access to the abundant supply of quality water from the nearby Tama River, which would be necessary for film processing. It is worth noting that from its foundation to the present day, the company has continued to use the high-quality groundwater in its film development processes.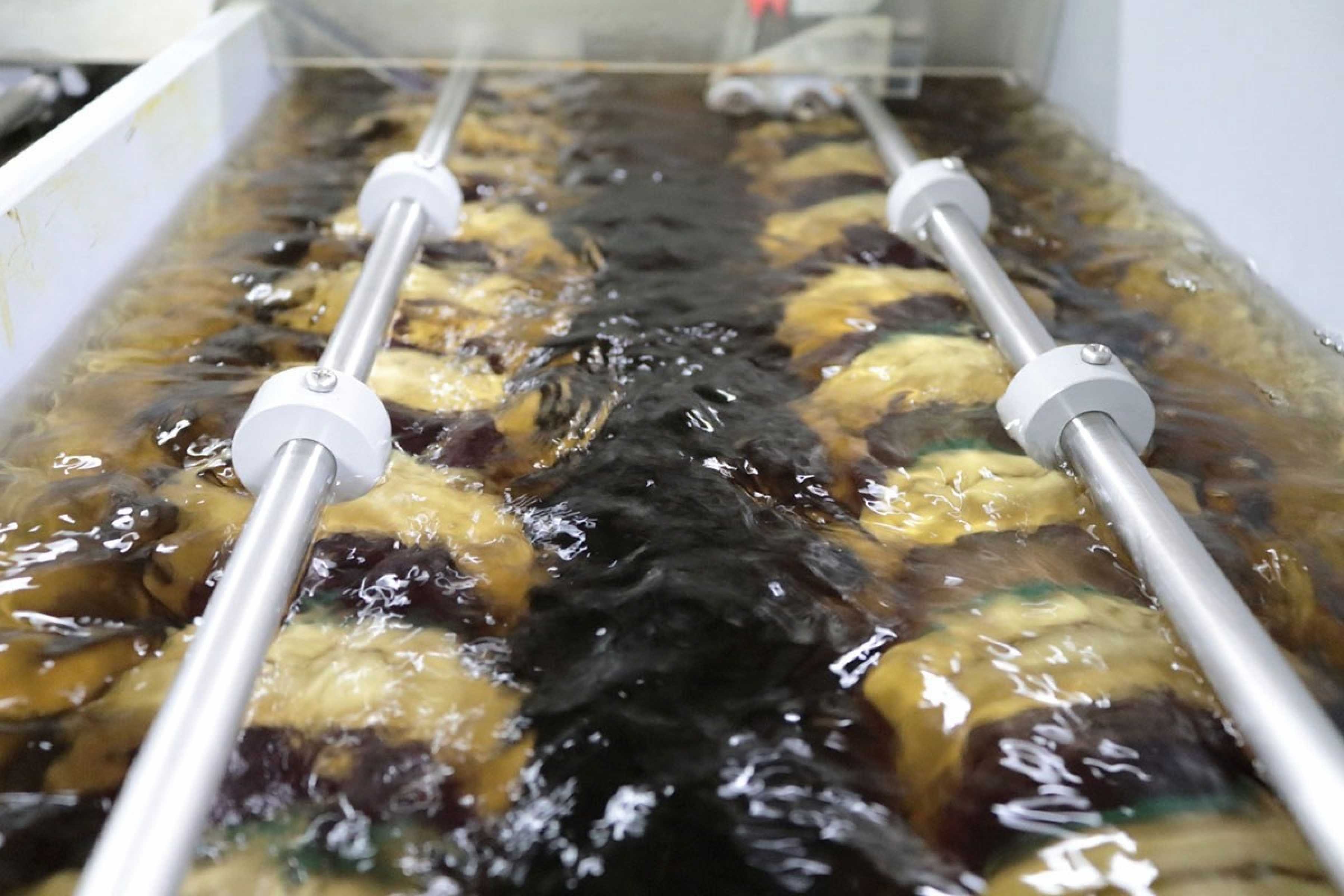 Tokyo Laboratory was initially equipped with development facilities to support 35mm film productions and launched processing services for 16mm feature films in the early 1960s. By then the company had also installed Oxberry optical printers and, by the late 1960s, it added 70mm film processing ahead of other laboratories, and began providing release printing services for theatrical films and local world trade fairs. During the Tsukuba Expo '85, of the 25 large format works produced on film, 12 were processed at Tokyo Laboratory.
In the 1970s, telecine, editing and video-related facilities were installed, to be followed by their equivalents at the dawn of the digital era – digital film scanners and recorders for film input/output, visual effects (VFX) and digital intermediate (DI) color grading systems, and so on. Over time, the company has transformed from a laboratory that processed motion picture film, into one that today also provides a comprehensive range of the most modern media imaging services.
Since Tokyo Laboratory first opened its doors, it has dealt with many features shot on 35mm film. Today, the company is still serving film-loving directors such as Yoji Yamada, Takeshi Kitano, Takashi Koizumi, and cinematographer/director Daisaku Kimura.
Ms. Yoko Koizumi, who oversees color timing at Tokyo Laboratory, shares her views on recent feature films shot on film.
"Master filmmakers have a special feeling for film in their hearts: they love it and shoot on film all of the time," says Ms. Koizumi. "To respond to their passion for film, we constantly test and manage our imaging chain so that we can optimally reproduce the color and tone of film prints on the digital screen via the DCP. Although the number of features shot on film has decreased from its peak, and very few feature films make release prints today, our job at the laboratory has not changed at all."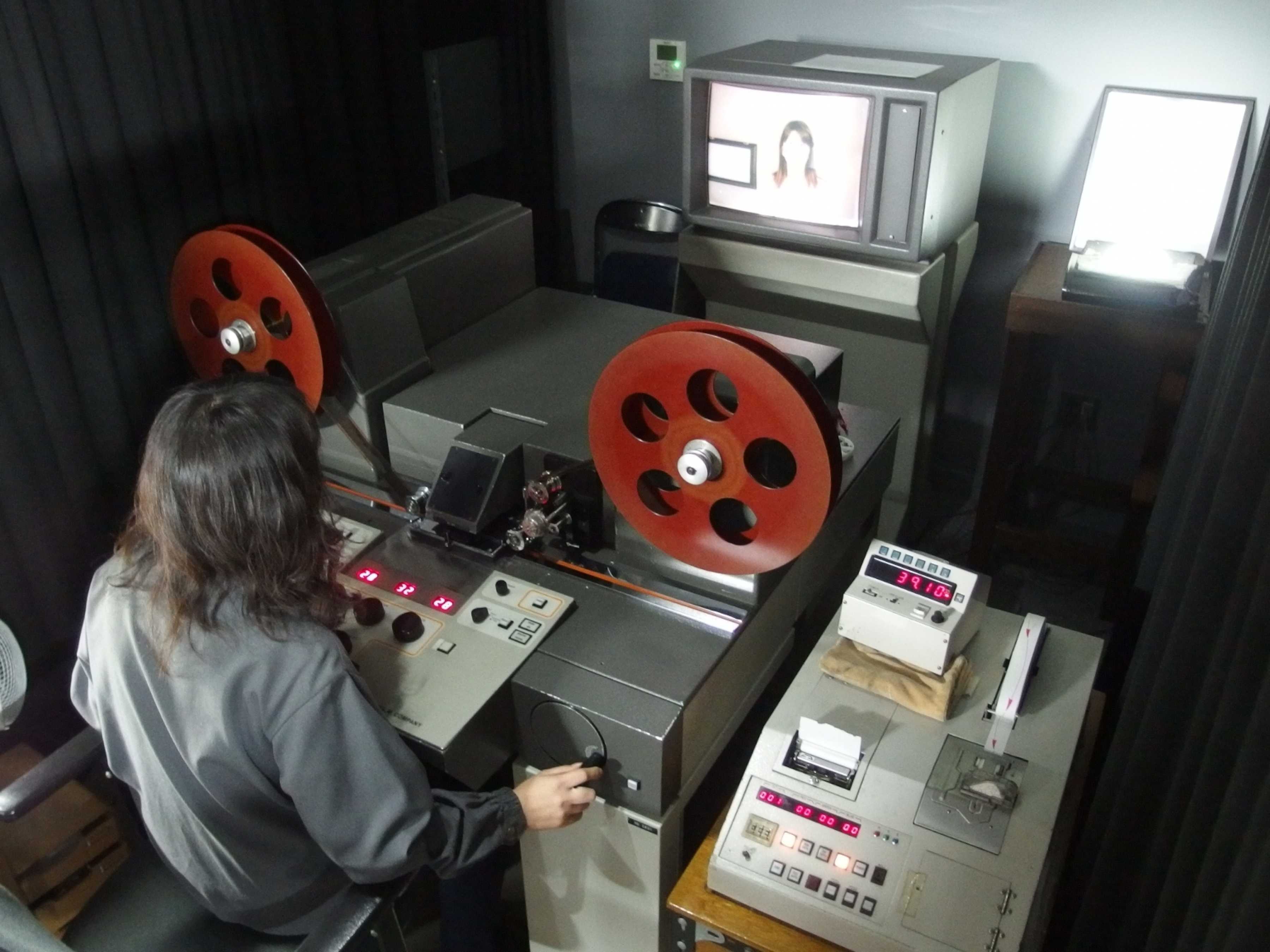 Ms. Koizumi adds, "When we work on Yoji Yamada's films, we print dailies on color print film and these prints are used for editing. Then camera negative is spliced and edited accordingly, using footage numbers, and the answer print is completed on color print film. After that, we digitize the original negative rolls and then complete the DCP. In Japan, Yoji Yamada is probably the only director using this sort of analog-to-digital workflow, however the master content remains on film. I think this is indeed a beneficial workflow."
Along with feature films, TV commercials represent a large share of Tokyo Laboratory's color negative processing work. Even today, many cinematographers remain convinced that there is no option better than film to express "the beauty of facial skin tones," and there are still many who prefer the unique "mood" that can only be created using film. Tokyo Laboratory has developed a special, precise processing technique to make low-contrast, gamma-optimized prints that are perfect for telecine transfer, which enables them to offer the beautiful tone of color print into TV commercials. Tokyo Laboratory often uses this unique technique when making a master for Blu-ray, or broadcast deliverable, for theatrical feature films.
Commenting about the workflows that Tokyo Laboratory provides for film-originated productions Mr. Nishino said, "After processing the negatives, we can deliver the dailies as files. Also, we can print the dailies on film print. The strength of our company is that we can handle most imaging media, no matter if they are analog or digital."
Tokyo Laboratory has two 16mm and two 35mm color negative film processors, 16mm and 35mm color print processors, plus a 35mm B&W negative/positive film processor. A five-strong technical team is available to operate these various processors depending on the workload of the day.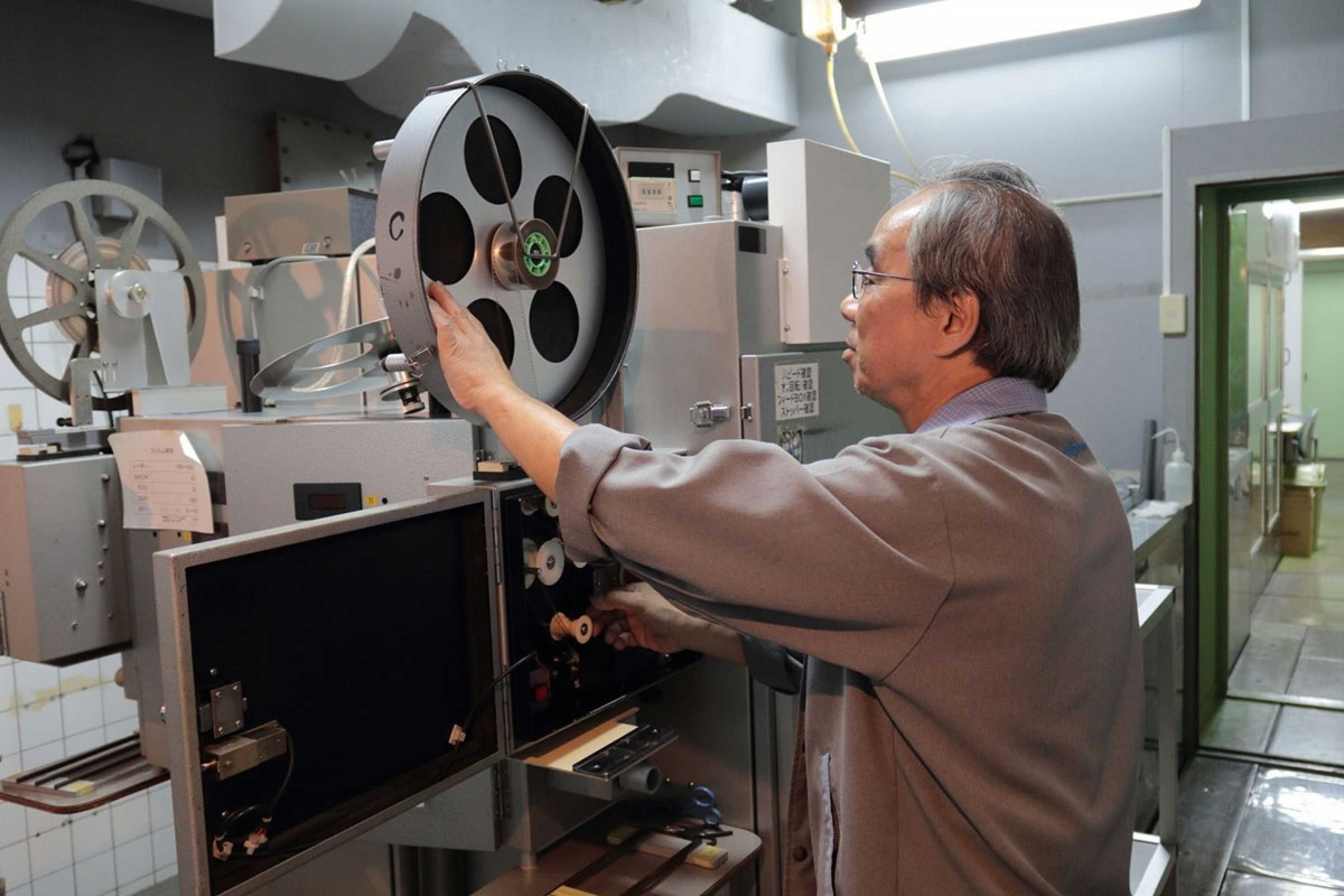 "We constantly maintain our processing facilities for original camera negatives," says Mr. Nishino, "so that our team can fully-utilize them to control the quality and maintain the high standards that we've provided for such a long time. And we carry on this know-how by actively educating and training new members of staff."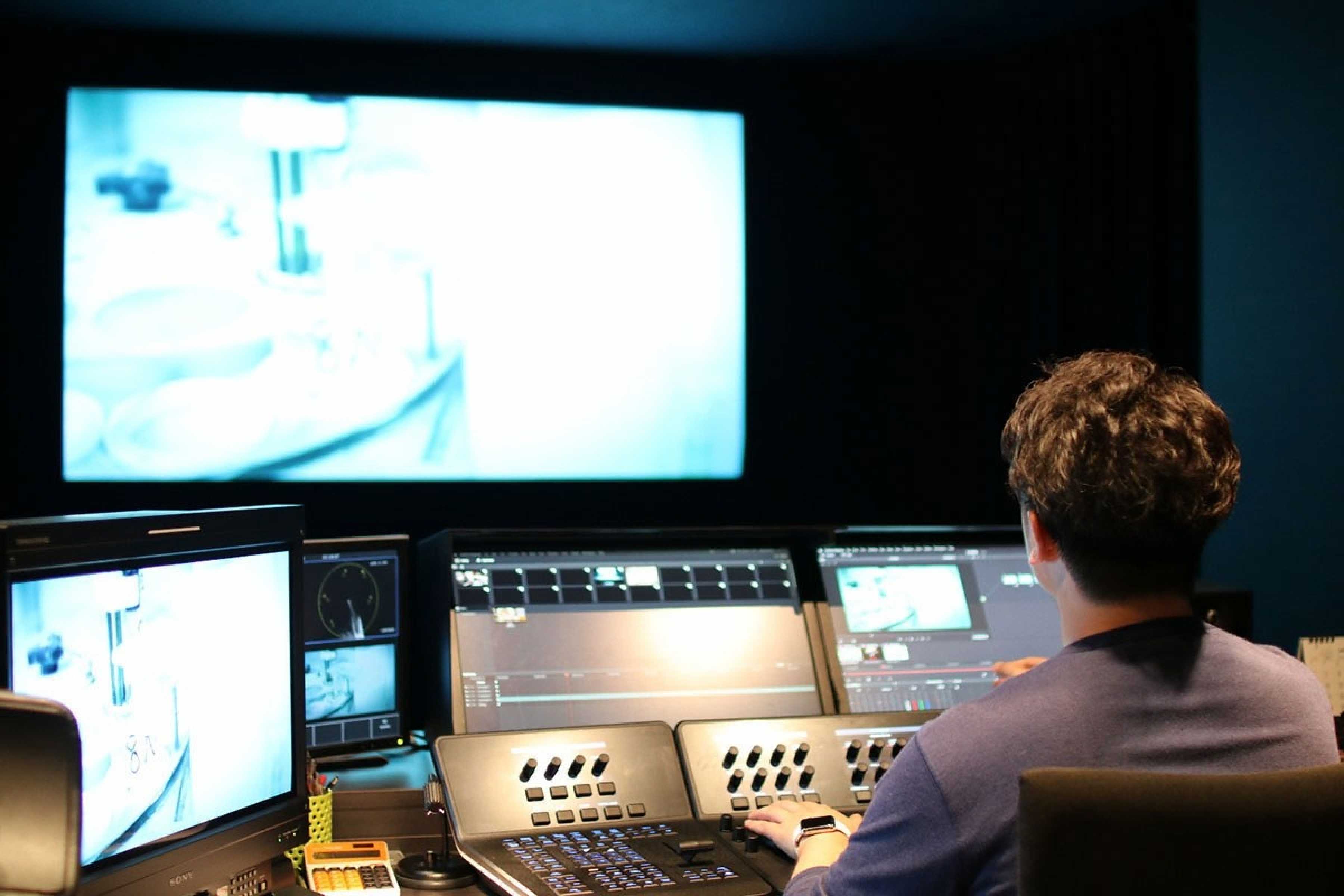 Along with Tokyo Laboratory working on brand new live-action feature films and commercials, it is noteworthy that the company also handles the remastering of cinema classics. It has completed the digital remastering of many legendary films – directed by great masters, including Akira Kurosawa, Mikio Naruse and Kenji Mizoguchi – and the refined results have attracted much attention around the world. Additionally, the company continually makes new masters on film of old animated films for long-term preservation purposes.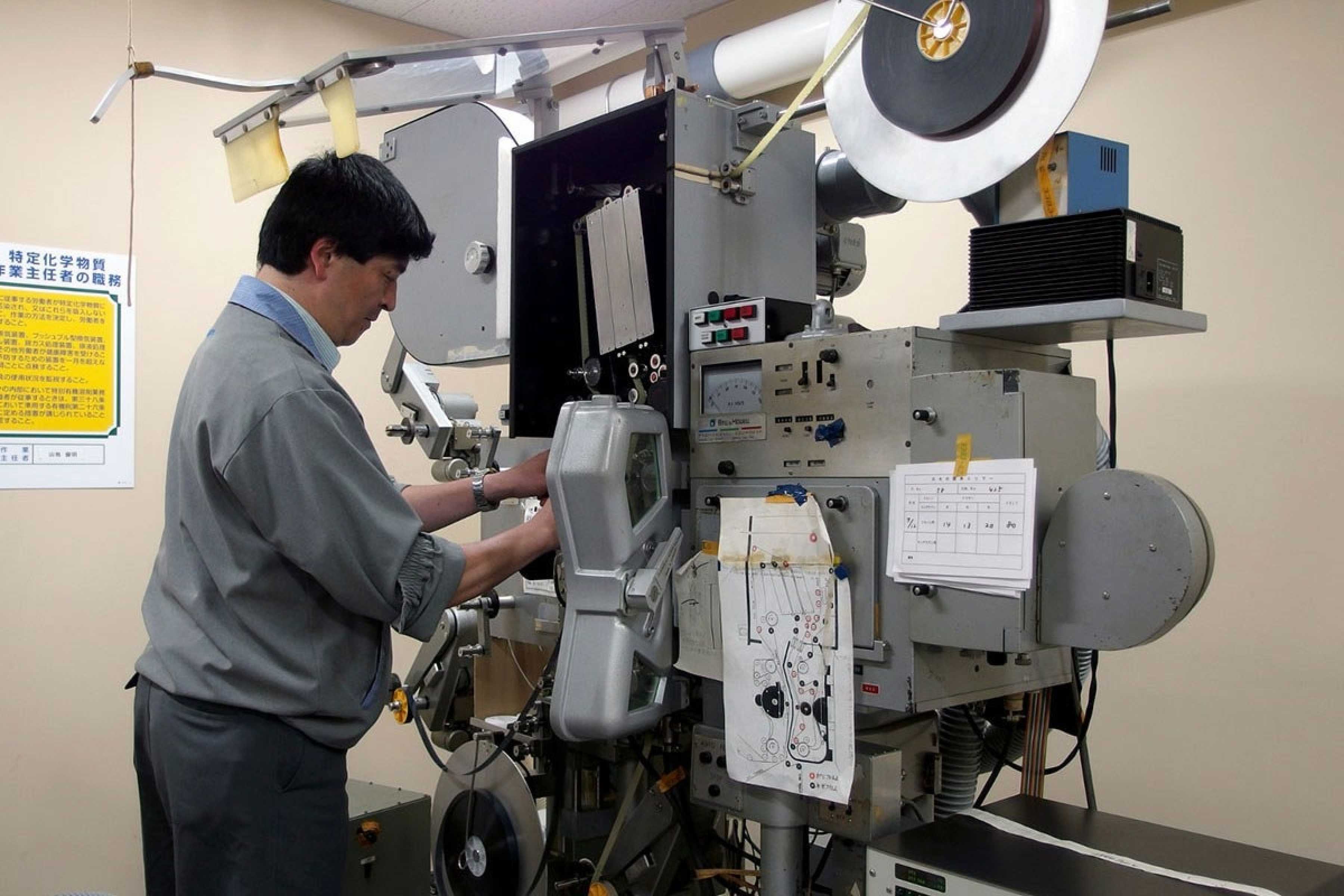 "Regarding old 16mm animated films, we receive requests to make master positives on intermediate film before the original negatives fade," says Mr. Nishino. "We are also asked to record and preserve new, digitally-released theatrical animations on film too."
Mr. Nishino says that this is the result of "Tokyo Laboratory maintaining good relationships with animation studios throughout the years, and because our clients understand the importance of long-term archiving using film."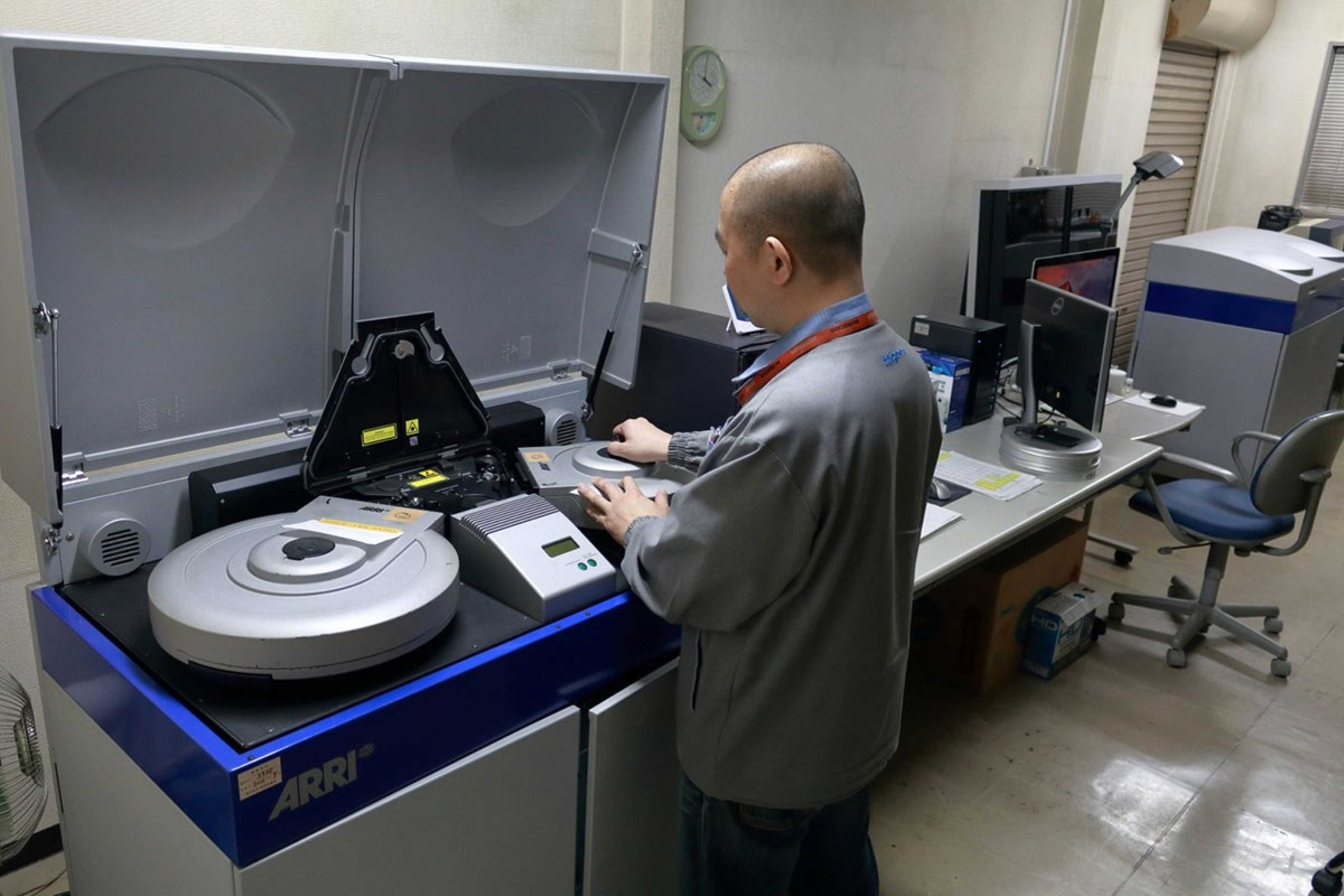 "In addition to our film processing and film printing services, we have an extensive line-up of complementary digital equipment – including ARRILASER film recording, together with ARRISCAN, DFT Scanity and LaserGraphics Scanstation film scanners. Having film processing facilities alongside our digital technology enables us to address the various needs of our customers. And that, in turn, is contributing to the great numbers of requests we receive to remaster and preserve content on film."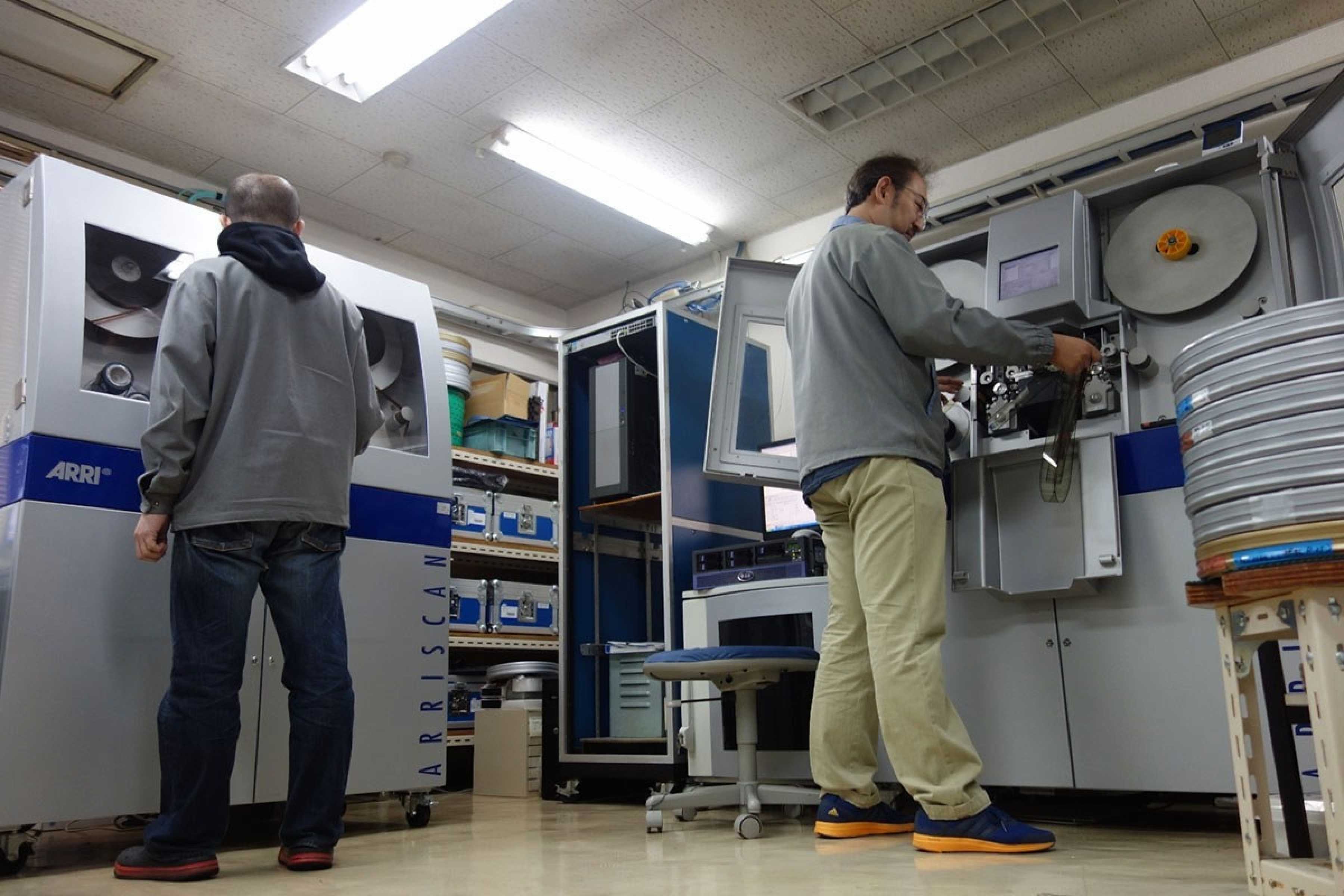 Tokyo Laboratory will soon install a brand new film cleaning machine, specially-designed to handle old master negatives. "Our new model is built so that it can gently handle old films that are showing deterioration. This new cleaning machine will be an important tool and bring the best results for our customers who want to preserve master negatives for years to come," says Mr. Nishino.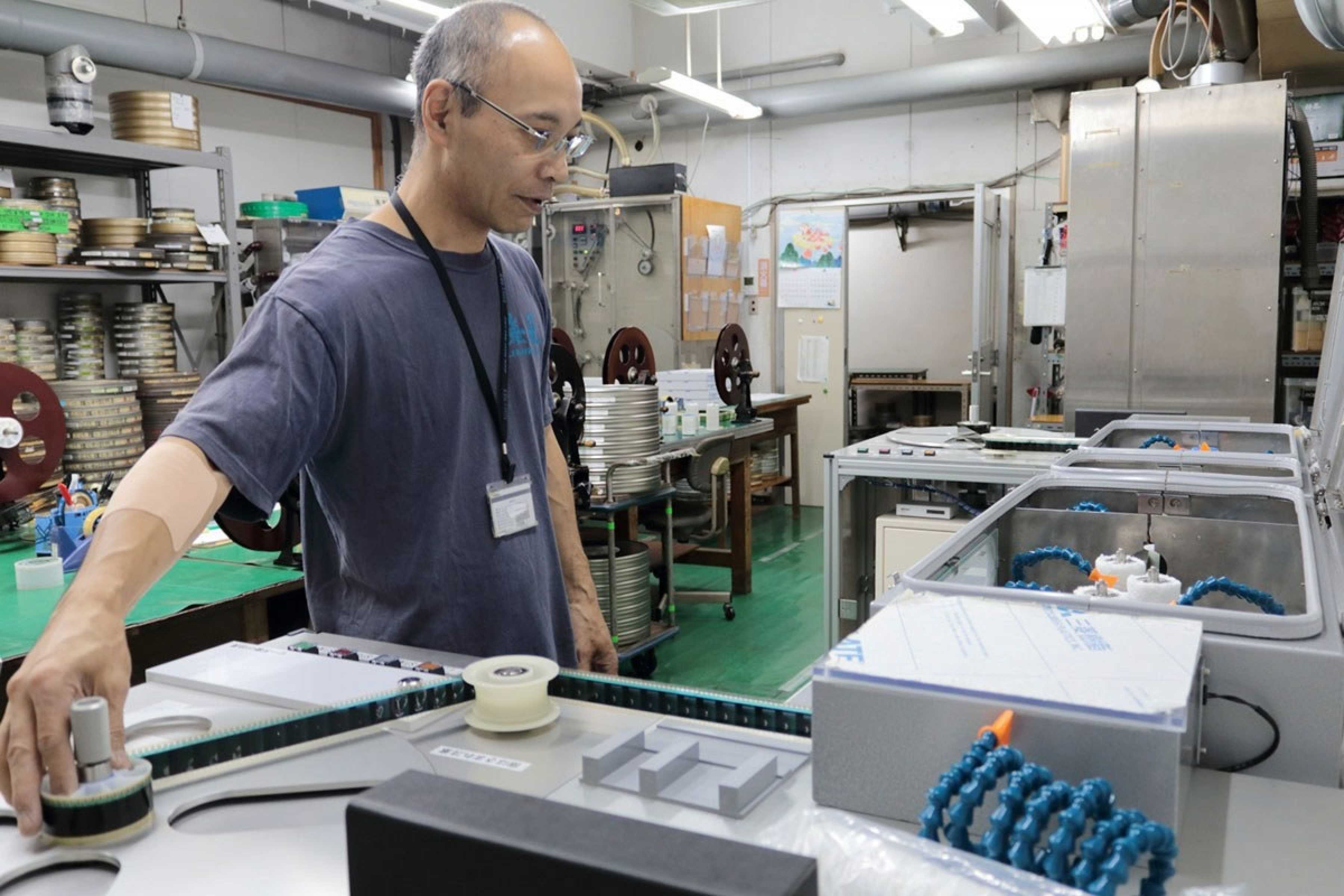 To conclude, we asked Mr. Nishino about the future of the film business, and what Tokyo Laboratory is aiming for.
"While film might no longer be the king of visual media, in terms of market ratio, that does not mean film is inferior in quality. We are well aware of the hidden potential film has," he says. "Let me give you an example. In recent years, we've been providing digital remastering services that require scanning of the old master negatives. Every time we witness classic films coming back to life in 4K or HDR using the latest digital technology, we are astonished at the beautiful tone and overwhelming dynamic range of the original camera negatives. There was no way of discovering this when motion pictures were only projected with print film. In that sense, the original, master film negatives are delivering an outstanding performance in the digital era. There is so much potential in the depth of the images created on film and developed through the chemical process. As a post-production company handling both analog and digital technology, we are going to continue working on valuable film productions and film content whether they're old or new."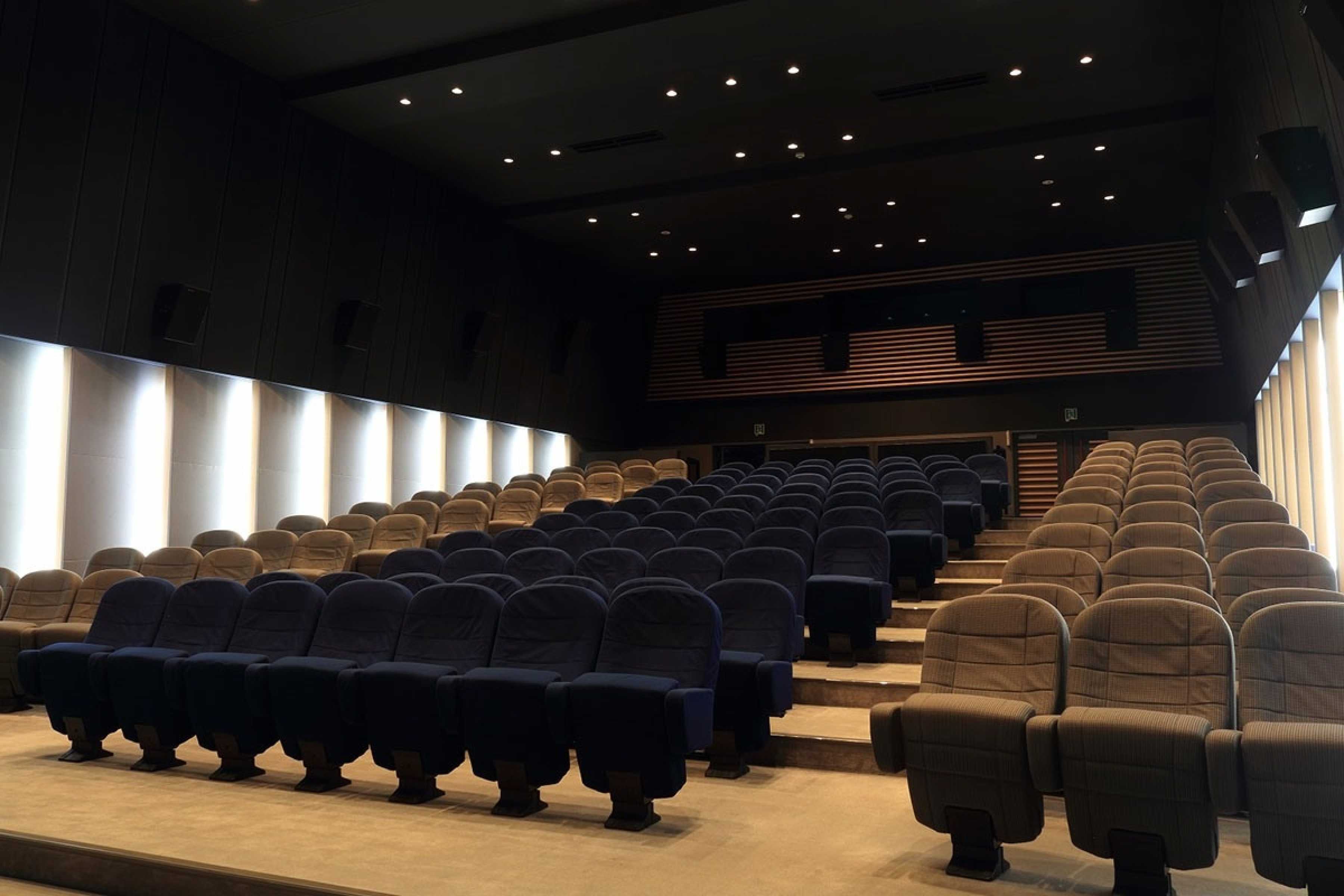 (Interview conducted in July 2018)