Filmmaker Stories
Shooting 2-perf on 35mm KODAK Film delivers visual grit to a remarkable character portrait in 'To Leslie'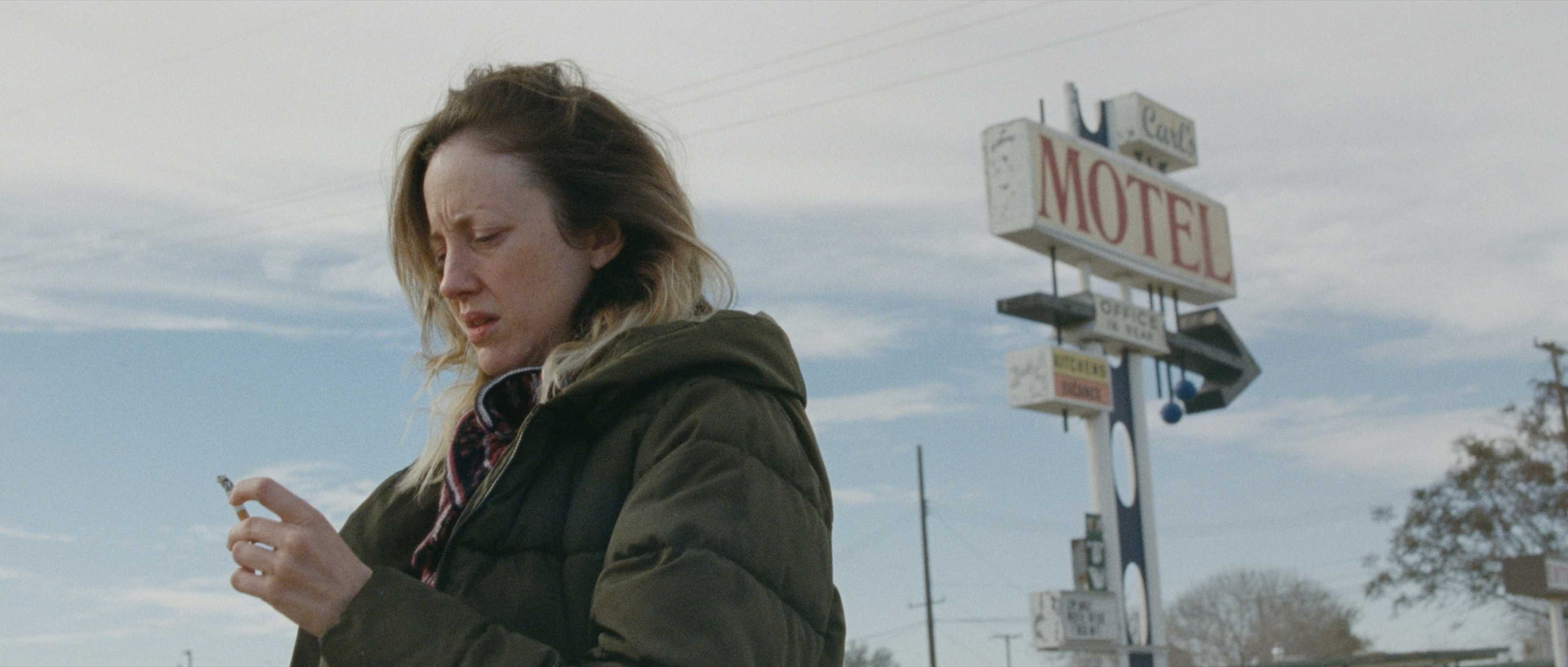 Capturing the micro-budget indie To Leslie in 2-perf on KODAK 35mm filmstock, delivered a textural, gritty-edge to the portrait of a character seemingly beyond salvation.
Directed by Michael Morris from a screenplay by Ryan Binaco, and framed mainly handheld by American cinematographer Larkin Seiple, the movie became a surprise awards contender when Andrea Riseborough was nominated for Best Actress at the 2023 Oscars for her performance as the woebegone lead.
The film follows Leslie, a troubled single mother and manipulative alcoholic, who wins $190,000 in a local lottery in West Texas, only to squander the winnings on drinks, smokes and soft drugs. Six years on, she is destitute, living a nomadic life between seedy motels or roughing it on the streets, her belongings stuffed inside a pink suitcase, and unafraid to turn tricks to pay for her dependency.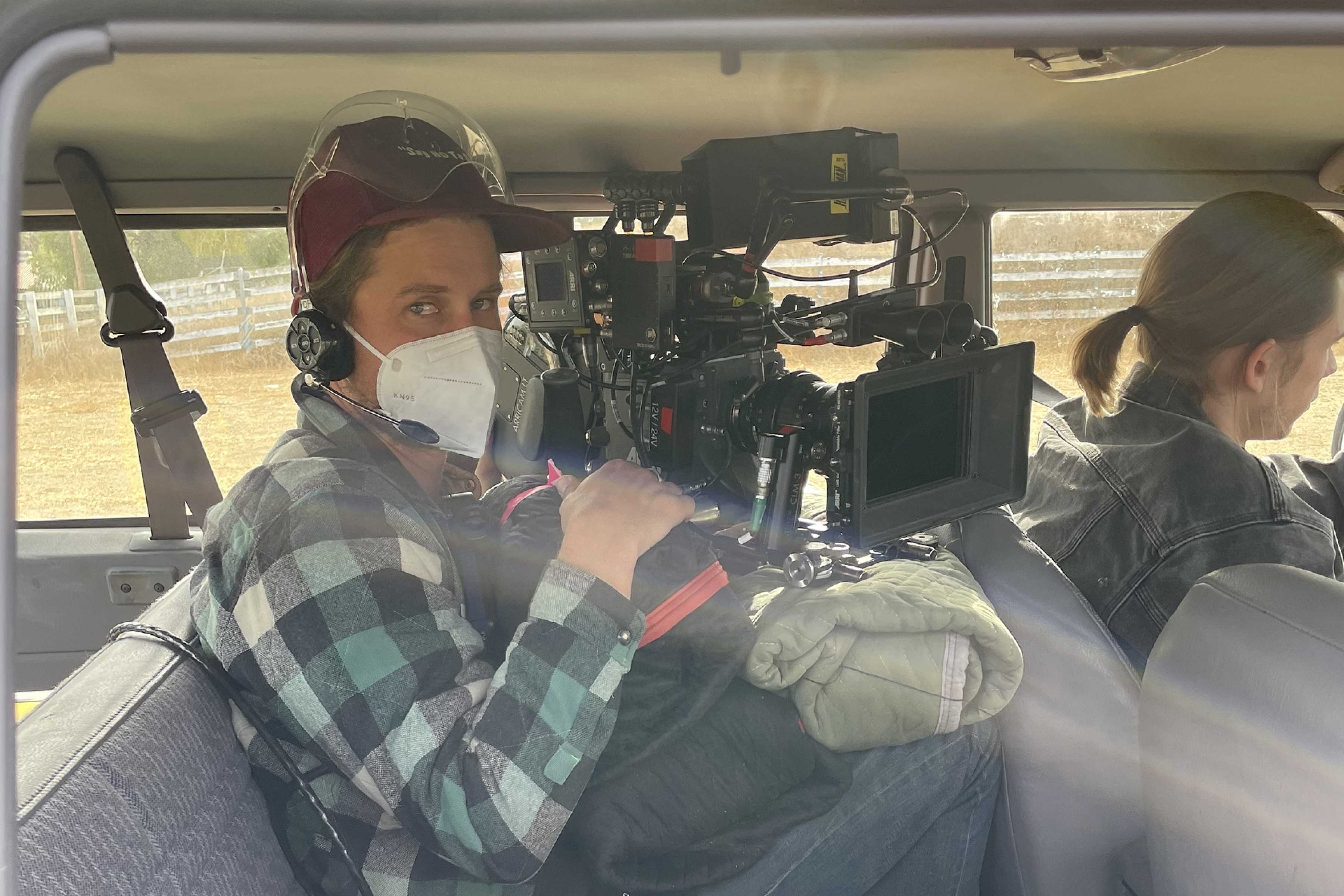 A reunion with her estranged 20-year-old son, James, does not go according to plan, after she steals money for liquor, and Leslie finds herself back in the town where the locals, former friends, have long-since ostracized her.
Among the malevolence shown towards Leslie, there's a tiny ray of hope in the goodwill and benevolence from Sweeney, a motel manager, and its oddball proprietor Royal. Can Leslie grasp a shot at redemption, or will she succumb to yet another vodka shot at the local neon-lit bar?
"Right from the very beginning, I wanted To Leslie to have the real, authentic texture, grit and grain of celluloid film," says Morris, who started out as a theatre director in the UK before embarking on a successful career in TV, helming prime time shows such as Better Call Saul. To Leslie marked his directorial debut in features.
"As a character, Leslie was of great interest to me, and the storytelling in the film was very much about the subtext and the unspoken, as opposed to episodic TV, where there's a need for the exposition of plot or character development. I really connected with Ryan's script and the opportunity to build a story from the ground up to create a movie with an empathetic, rather than a judgemental, point-of-view."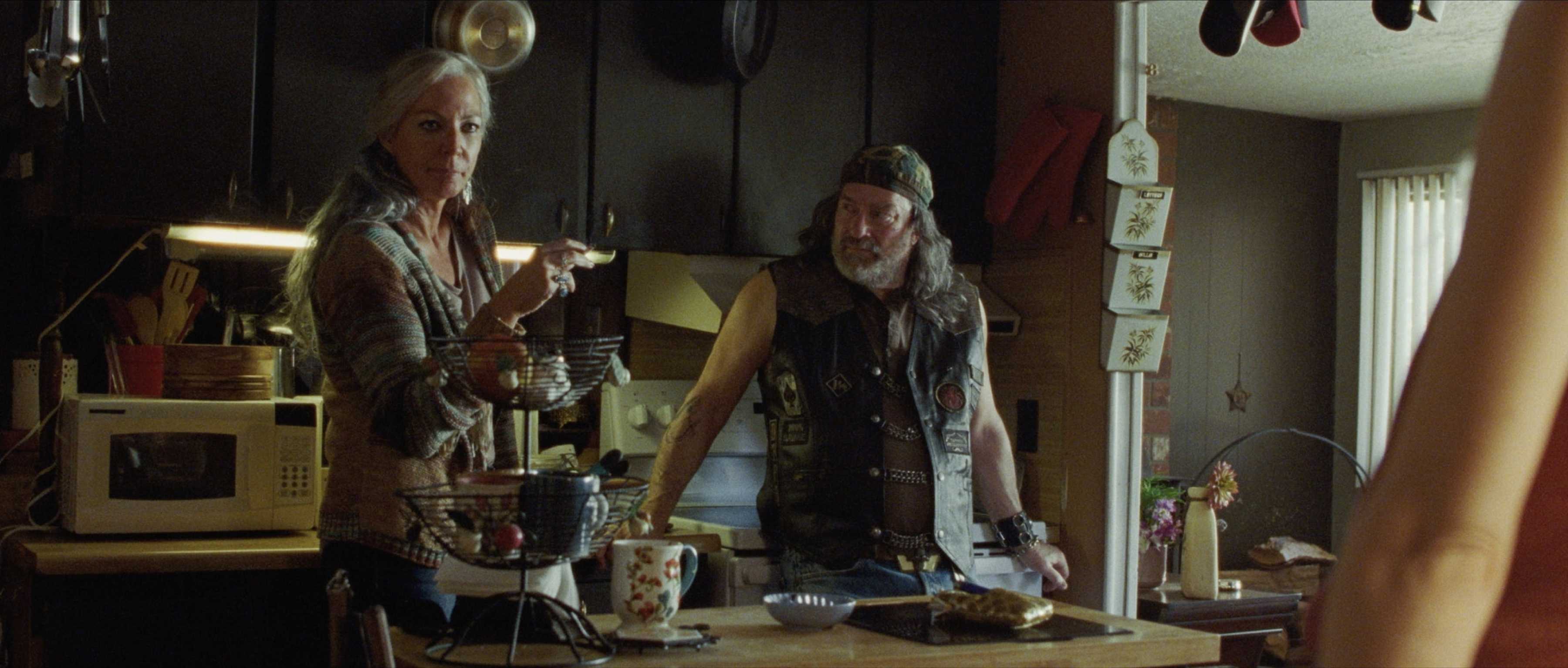 Morris adds, "Many of my original visual references were actually from mid-20th-century street photographers, along with films from the '70s and '80s, which were all obviously captured on film back in the day. I didn't purposefully set out to make an edgy period-style movie, but I knew that the qualities of film would help to convey an appropriate down-and-out atmosphere in the overall aesthetic."
Photographic inspirations included the beauty of the mundane in street photography by William Eggleston and Helen Levitt. Cinematic references encompassed Wanda (1970, dir. Barbara Loden, DP Nicholas Proferes), about a lonely housewife who drifts through mining country until she is taken in by a petty thief; and two films lensed by legendary cinematographer Robby Müller – Paris Texas (1984, dir. Wim Wenders), which focuses on a traumatized drifter attempting to reconnect with his brother and seven-year-old son, plus the psychological drama Breaking the Waves (1996, dir. Lars Von Trier).
"I had never worked with Larkin before but connected with him on the strength of the images he makes," says Morris. "He is a great artist and craftsperson, and he saw what I saw in the script – an unvarnished human story, a portrait of a woman in crisis. When he came on-board as the cinematographer, we were of one mind that To Leslie had to be shot on film.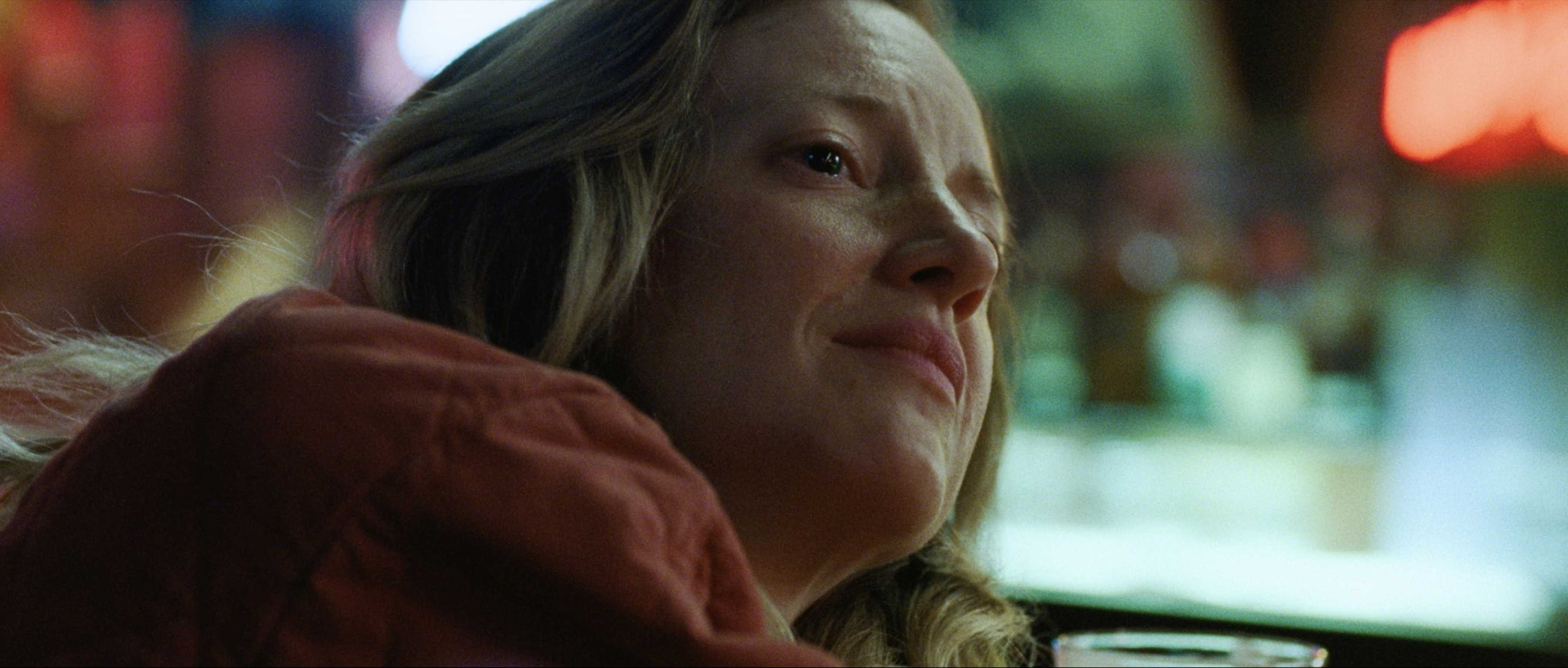 "With the full backing of our producers, we tested 35mm and 16mm film, alongside digital cameras, where we experimented with digital grain and film emulations. It was clear from those tests that there was only one choice – 2-perf 35mm film – as it gave the authentic look-and-feel to the storytelling that I originally envisioned, with an epic, widescreen aspect ratio. Digital just didn't work at all."
Although the story is based in Texas, production on To Leslie took place over just 19 shooting days at locations north of Los Angeles in December 2020 during the COVID-19 pandemic. These included the towns of Lancaster, Agua Dulse and Piru, California.
To Leslie marked Seiple's second full-length feature on film, having previously shot Luce (2019, dir. Julius Onah) on 35mm in 3-perf Anamorphic, although his other celluloid experiences include a multitude of shorts, commercials and music videos, including the multi-award-winning "This Is America" for Childish Gambino.
"It was a treat to be able to shoot on film again," says Seiple. "The subject matter of To Leslie was raw, and we wanted to make things look honest, authentic and photographic, to live in Leslie's skin, which is exactly what film does by default."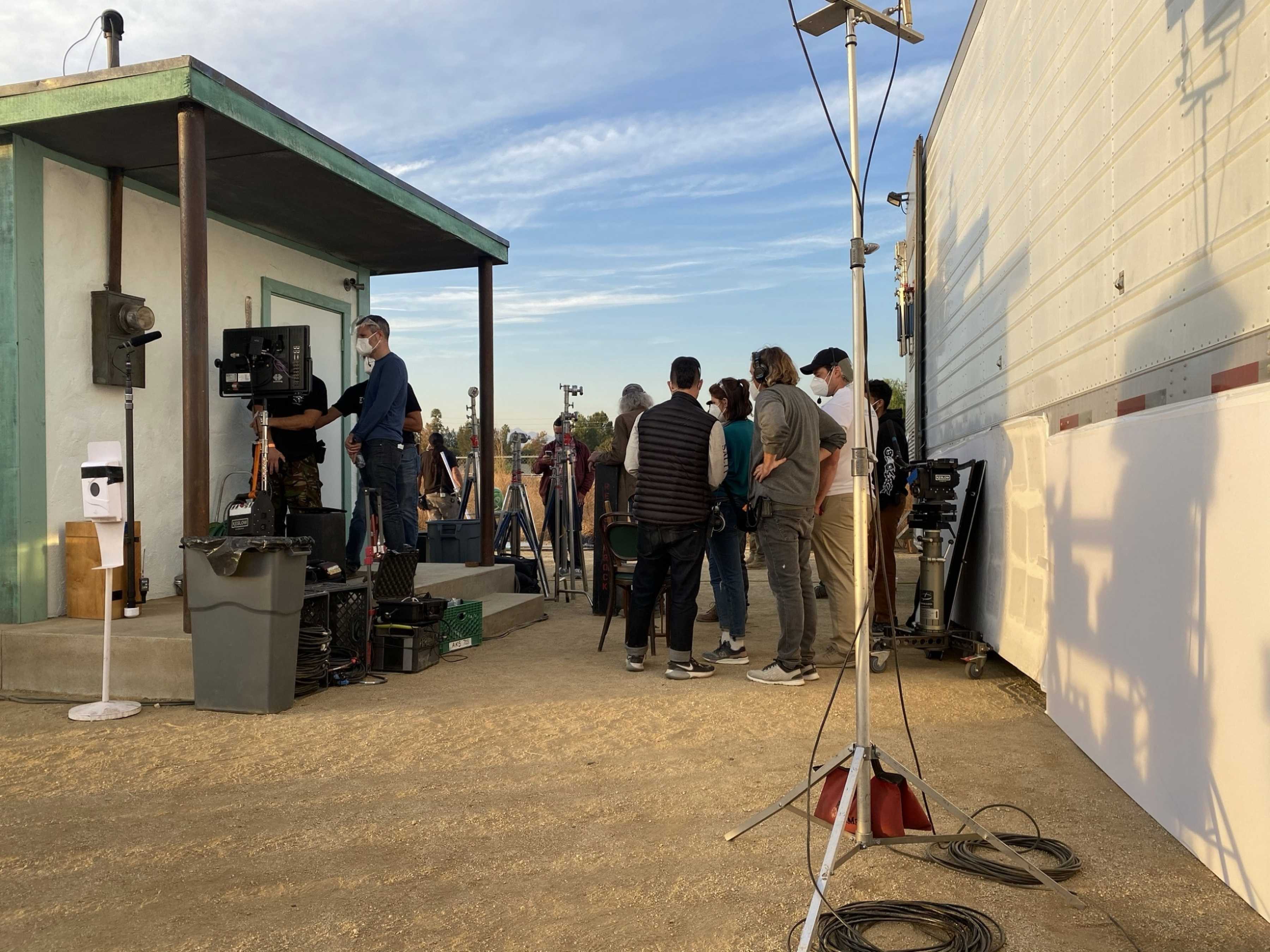 Shouldering the camera himself, Seiple went with an ARRICAM LT 35mm camera, fitted with an HD video assist from IndieCam, capturing the action through Master Prime lenses. The camera package was supplied by Keslow Camera in LA.
"The Master Primes are lovely, sharp lenses," notes Seiple. "They look great wide open and have a documentarian feel to them, which was perfect for this production. Using the IndieAssist, Matt Sanderson, my 1st AC, did a great job keeping focus on Andrea in often difficult and fast-moving situations."
The DP opted to capture To Leslie entirely on KODAK VISION3 500T Color Negative Film 5219, shooting uncorrected. Film processing and 4K scanning of all rushes was done at Fotokem in LA.
"We had a very tight budget, and the team at Kodak in LA were very supportive in helping us to source rolls of unused filmstock from other productions," explains Seiple. "I went with just one filmstock, the 500T, as I wanted a visual consistency in grain, texture and color across the entire movie.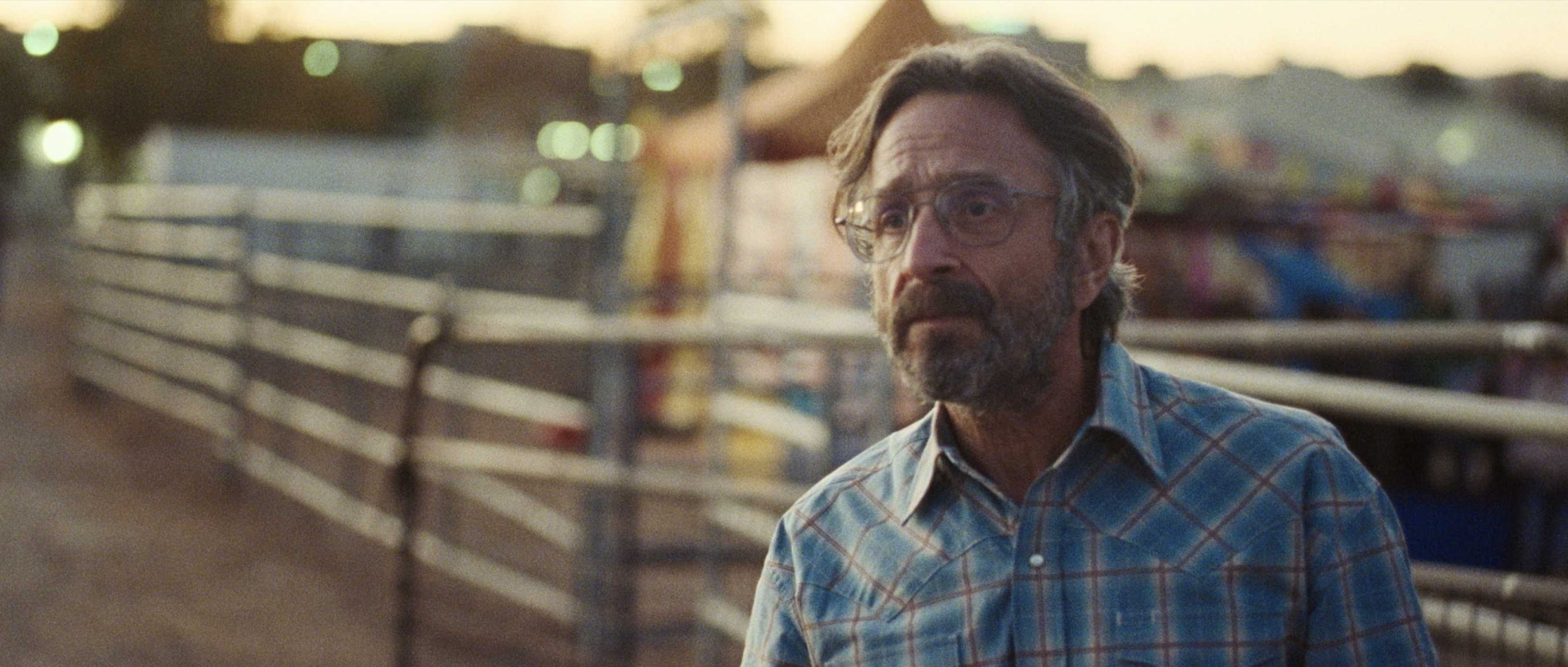 "Also, the 500T is surprisingly versatile for shooting the whole gamut of bright day exteriors to low-light and night scenes that we were going to encounter during production. Things like flares, over-exposed highlights, mixed color temperatures, neon lights and sodium vapor street lighting, all look so natural on film but can easily look false, brash or just plain cheesy when you shoot digital.
"But, most importantly, this film was all about staying with our character in close-ups and medium close-ups. The way celluloid renders skin tones, in all different lighting conditions, just feels natural and realistic."
Shooting 2-perf 35mm, also known as Techniscope, was first introduced by Technicolor Italia in 1963. Movies such as The Ipcress File (1965, dir. Sidney J Furie, DP Otto Heller BSC) and The Good, the Bad, and the Ugly (1967, dir. Sergio Leone, DP Tonino Delli Colli AIC), along with more modern productions, including The Sound of Metal (2019, dir Darius Marder, DP Daniël Bouquet NSC) and the HBO TV series such as I Know This Much Is True (2020, dir. Derek Cianfrance, DP Jody Lee Lipes), were all originated using the format.
2-perf uses a two film-perforation negative pulldown per frame, instead of the standard four-perforation frame of normally-exposed 35mm film. Along with yielding a widescreen aspect ratio, shooting 2-perf 35mm doubles the running time of the filmstock in the camera magazine, maximizing stock and lowering processing costs. Which is just as well as Seiple reports that some scenes in To Leslie, which appeared as just a few lines in the script, often blossomed into lengthy takes to convey the narrative.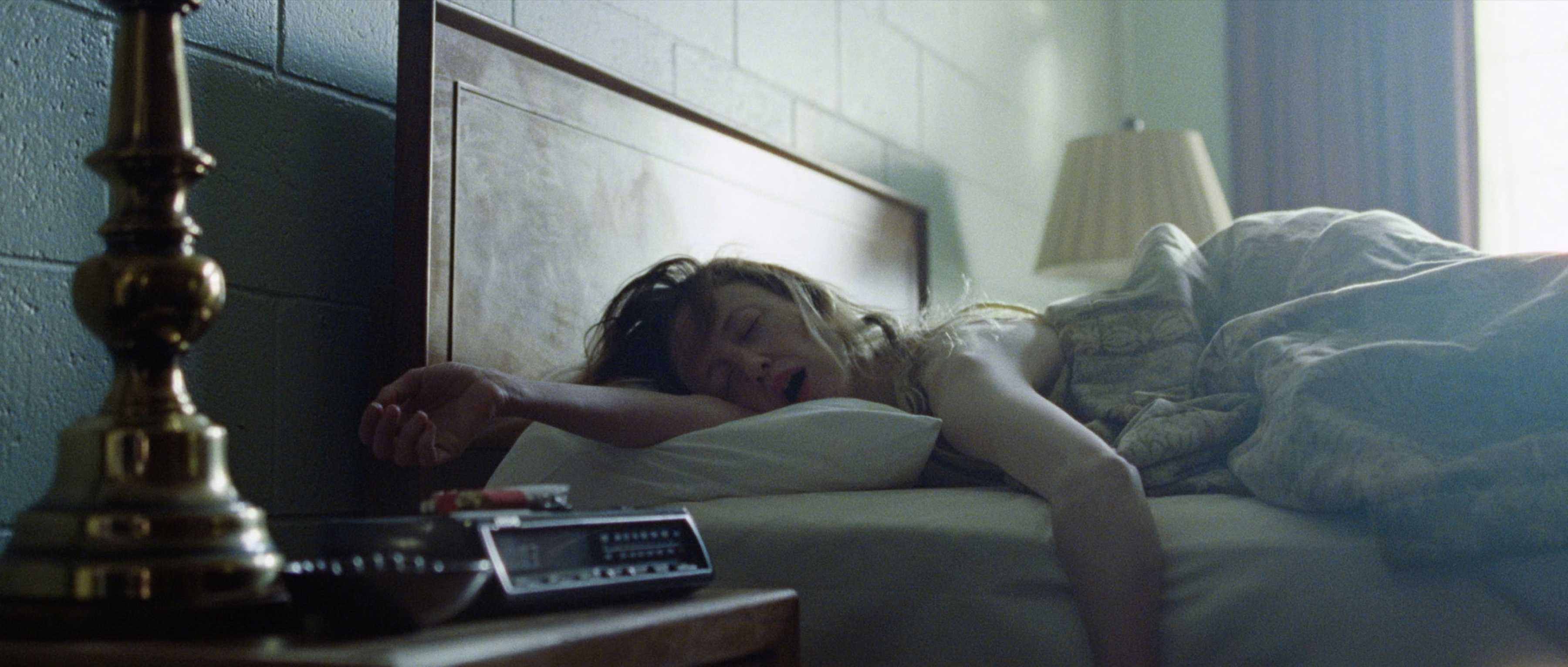 Apart from two notable moments in the film, when the camera slowly tracks with or into Leslie, as she contemplates life-changing decisions, To Leslie was shot entirely handheld.
"We wanted the camera to be with Leslie, to witness the fragility of her life, her vulnerability, and react to the freewheeling nature of her actions, observing but not judging. Michael and I both felt that shooting handheld was the best way to portray that," says Seiple.
"When it came to the shoot, Andrea was alive in every shot, always doing something interesting, sometimes unpredictable. As 2-perf is economically efficient, we could keep the camera rolling, let her go and shoot longer takes than we might have originally planned for. Although it was quite a job keeping up with her, she is an amazing actress, and we didn't need many takes to get what was needed. We ended up with a shooting ratio of around 4:1."
Along with Matt Sanderson working as 1st AC, Seiple's crew included Pat O'Mara as key grip, Jamie Young as dolly grip, with Jake Lyon as gaffer.
Seiple's overall goal for the lighting was for naturalism, which saw day exteriors being filmed as much as possible in available light. Along with Tungsten bulbs in practicals, interiors were illuminated with wireless LED fixtures – including LiteGear Litemats and neatly-concealed Astera Titan tubes – positioned to give Riseborough and the other actors freedom of movement, and networked together via a lighting desk to enable speedy adjustments when necessary.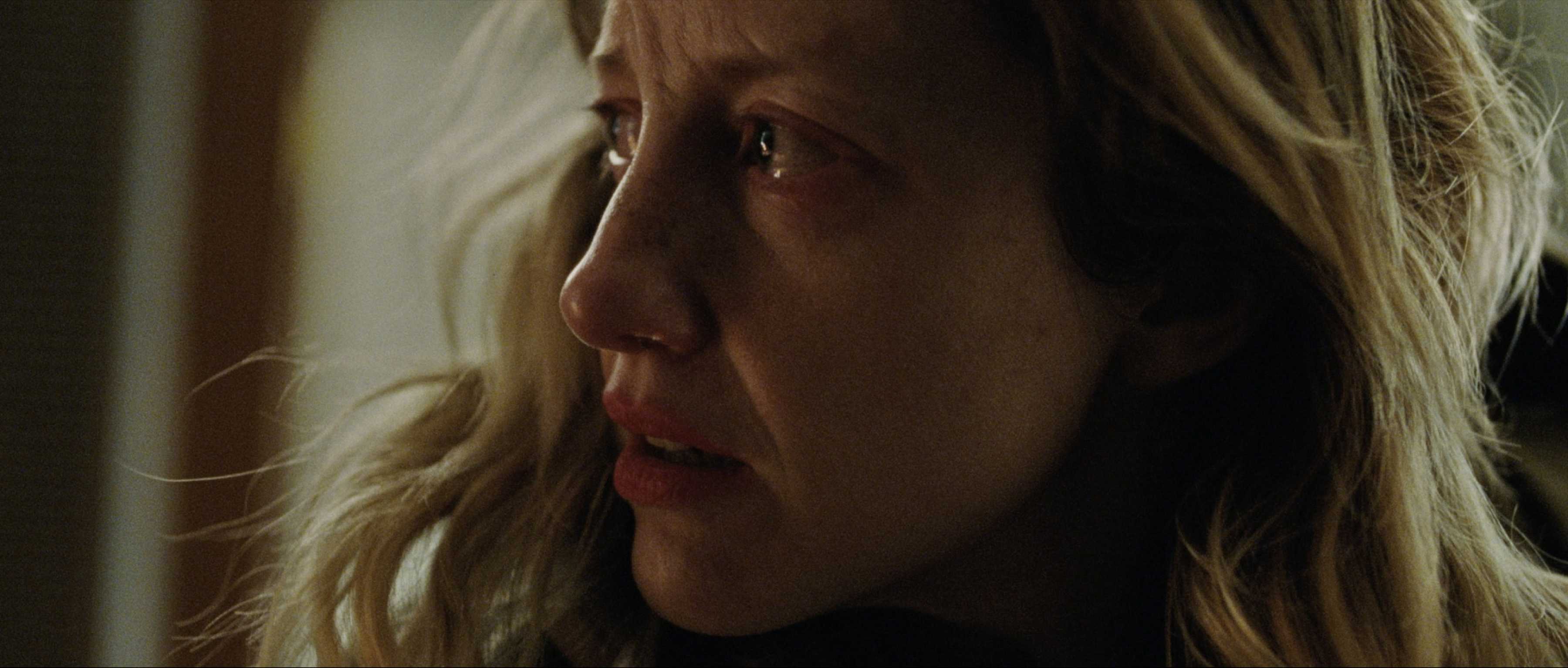 Both Seiple and Morris remark on how much they enjoyed the experience of shooting To Leslie on film.
"I love it when you hear the 1st AD call 'Action.' The camera vibrates on your shoulder, and you know it's gametime," says Seiple. "Film heightens the experience, makes you feel like you are shooting something of importance, and gives you a sense of pride and focus. And I'm immensely proud of the on-screen result.
Morris adds, "What's wonderful about film is that it's precious. You know it will run out. So, on each and every take, there's more focus and concentration than on a digital shoot, when the cameras keep rolling. It's like the moment the curtains come up at the theatre, and actors and the crew know they have to be ready. This feeling filters to everyone. It makes the set a really dynamic place to be. Everyone leans in to make sure they get it right. You can see it in faces and body language.
"I am so happy that I got to shoot To Leslie on film, and I would shoot on film again in a second. But I'm even more delighted that its textural qualities created the perfect aesthetic for Andrea's incredible performance as Leslie, enabling such a small film to receive so much attention and allowing a lot of people to find it."