Filmmaker Stories
DP Kasper Tuxen DFF lenses a modern-day love story on 35mm for Joachim Trier's 2021 Cannes contender 'The Worst Person in the World'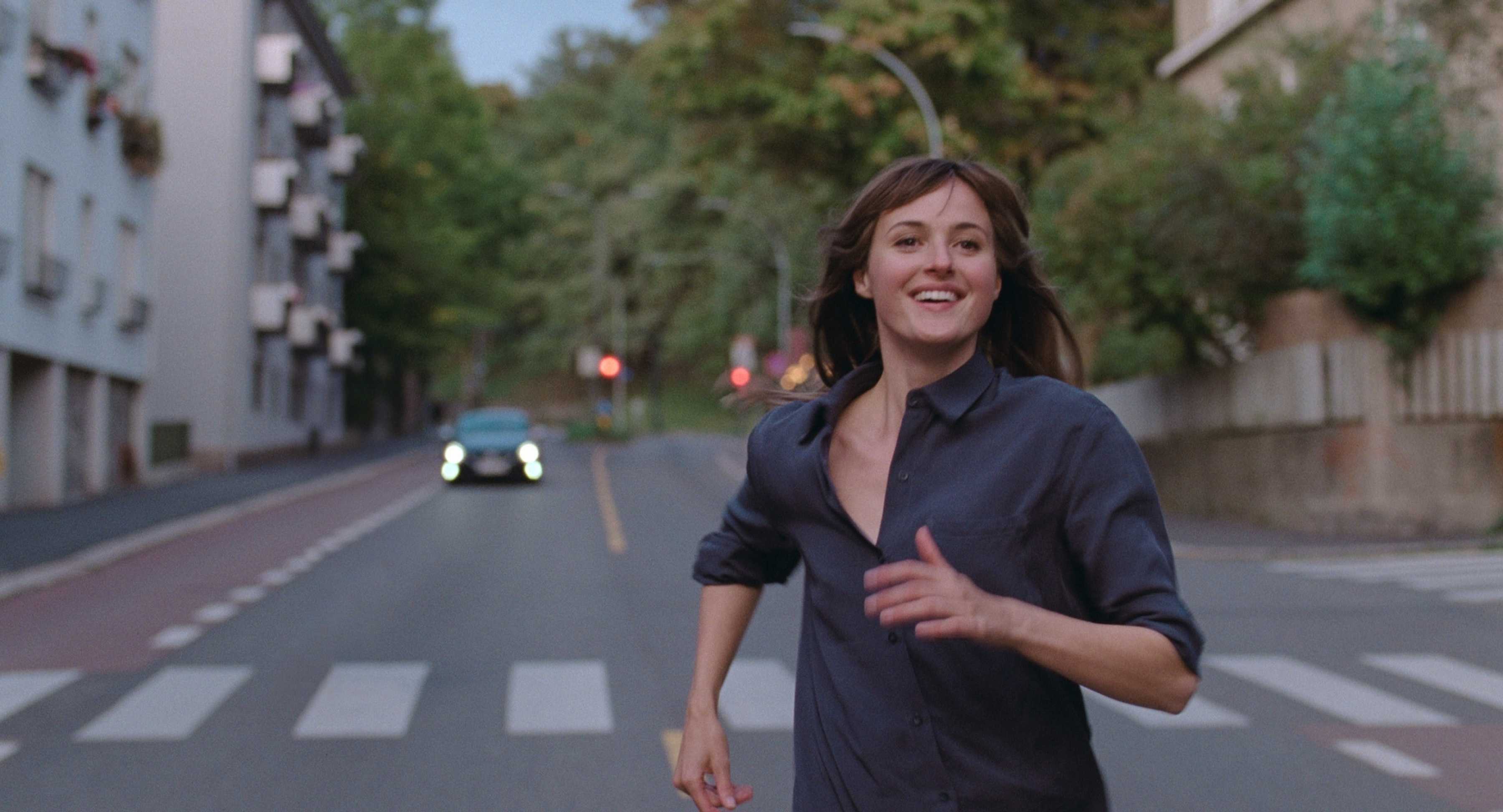 Set in contemporary Oslo, Norway, The Worst Person in the World (Verdens Verste Menneske) is a comic drama about the pursuit of love-and-meaning in our times. Directed by Joachim Trier, and shot on Kodak 35mm film by Danish DP Kasper Tuxen DFF, the movie is in-competition for the Palme d'Or at the 2021 Cannes Film Festival.
Written by Trier and Eskil Vogt, and taking place over a four-year period, the story follows Julie, a 30-year-old whose life is an existential mess. Several of her talents have gone to waste and her older boyfriend, Aksel – a successful graphic novelist – wants to settle down and raise a family. However, one night, Julie gatecrashes a wedding party and encounters the young and charming Eivind. Before long, she has broken up with Aksel and thrown herself into yet another new relationship, leading her to take a look at who she really is and the understanding that some life choices have already passed her by.
The Worst Person in the World, a $5.7M Norwegian/French/Swedish/Danish co-production, sees theatre actress Renate Reinsve making her longform feature debut as Julie, alongside Anders Danielsen Lie as Aksel, and Herbert Nordrum as Eivind. It represents the closing chapter of Trier's humanistic contemplation of the human condition in the so-called Oslo Trilogy, which includes his feature debut, Reprise (2006, DP Jakob Ihre DFF) and Oslo, August 31st (2011, DP Jakob Ihre), which premiered in Cannes' Un Certain Regard. Both were shot on Kodak 35mm film.
"I am very proud to attend Cannes, and it's exciting to know this film will be watched on its premiere by an audience that really respects cinema," says Tuxen, who frequently shoots music videos, shorts and commercials on film, but who had not shot a longform feature on film since leaving the Danish National Film School in 2003.
"One of the most important aspects of shooting this movie on 35mm was how it acted as an intensifier," he remarks. "This was Renate's first major screen role, and she, along with the other actors, gave it everything they had. For them, it was as though every take was the opening night on a theatre stage. We did not want to lose that energy of emotion, and shooting on film had the incredible effect of magnifying everyone's attention on set and making sure we were always ready to capture those amazing performances."
The Worst Person in the World was supposed to have started filming in Oslo during April 2020. However, due to Norway's national lockdown, the production commenced at the start of August, under strict testing and safety protocols, concluding 11 weeks later in October. For Tuxen this meant an extended stay in the city, but he used that time productively, renting a bicycle and touring around to observe the light at the chosen locations.
"Joachim and I are both fans of natural lighting, and I was highly-aware that the summer weather was going to be good for our shoot" says Tuxen. "But by the same token, the way that Joachim likes to give actors adequate time for crucial scenes, some of which were quite long, meant that I knew I would have to protect the look through the lighting – not an inconsiderable challenge."
During production this required that some exterior scenes – such as the magically-unreal, frozen-moment sequence when Julie crosses the town to see Eivind, but everything else remains motionless – were shot over the course of several days to ensure lighting continuity. Additionally, many lengthy interior daytime scenes had to be shot under controlled artificial lighting, using bounced light from different ARRI LED SkyPanels, Daylight HMI Fresnels and LiteGear LiteTiles, plus carefully-positioned Astera tubes, again for the sake of continuity.
During his extended prep period, Tuxen was encouraged by Trier to study the theatrical nature and storytelling power of the camera in films by renowned auteur filmmakers, such as Michelangelo Antonioni, Andrei Tarkovski and Éric Rohmer, as well as more contemporary directors including Martin Scorsese and Paul Thomas Anderson.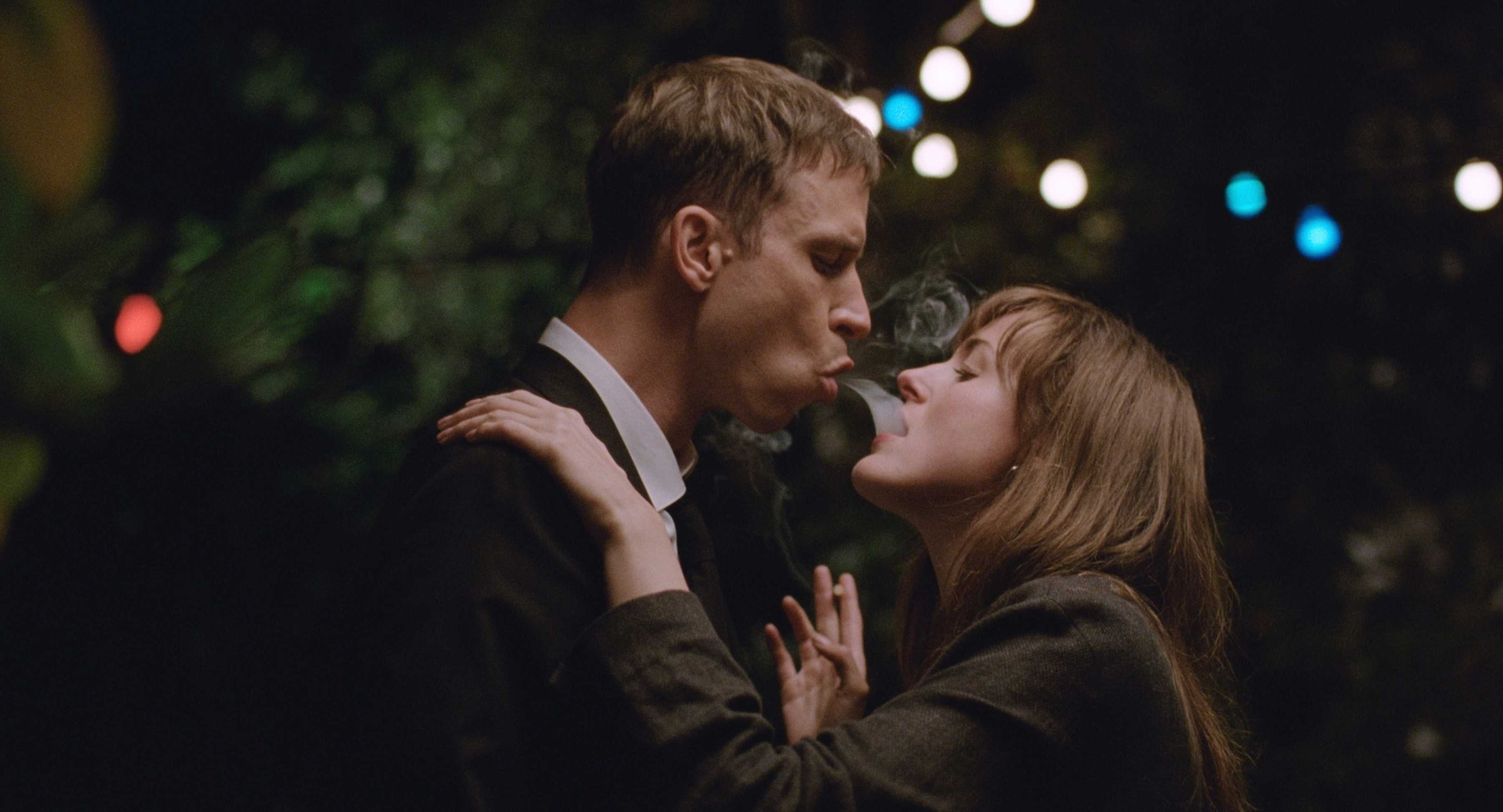 "Joachim is great with mise-en-scene," says Tuxen. "When he steps into a particular room or location, you can see he's creating the scene in his head – thinking about the blocking, the camera movement, creating shots on the dolly, or having moments for when we might go handheld or use Steadicam – all to support a certain freedom for improvisation amongst the actors. His attention to this meant this meant that we were always well-prepped and everyone knew what to expect in advance of the shoot."
There was never any debate that The Worst Person in the World would be captured on anything other than film, as that was a stipulation in Trier's contract. Tuxen selected the ARRICAM LT with Cooke 5/i lenses for the shoot, along with an ARRI 435 for high-speed 150fps work, supplied by Storyline Studios in Oslo. Focus Film Lab in Stockholm, and CineLab in London, provided photochemical processing and film scanning services.
"I tested a range of different lenses, all offering T1.4, but we went with the Cooke 5/i's as they gave a personality to the look that was softer, with controlled flares, and more appealing to our eyes," the DP says. "Our workhorse lens was the 40mm. Joachim does not like to shoot on wide lenses, so we would generally step back if we ever needed to frame for a medium or a full wide shot, rather than change lenses. I found this an interesting way to work.
"We filmed in 1.85:1, as all Joachim's films have been in that aspect ratio. It's a beautiful shape for portraiture and, on 3-perf film, it leaves a little wiggle room for reframing in post production if that becomes necessary."
As for the filmstocks, Tuxen went with KODAK VISION3 250D Color Negative Film 5207 for the day exteriors and some of the brighter day interiors, and used KODAK VISION3 500T Color Negative Film 5219 for lower-light and night scenes.
"The 250D and 500T make a good overall combination in terms of grain, contrast and color rendition," he says, "But, for Joachim, the most important thing is how film renders the color palette, especially on skin tones. He wanted the audience to see the emotion of red in crying eyes and the blush of a cheek, and film is really honest and beautiful in the way it does that.
"Film was also perfect for the many dusk and dawn sequences in the movie. With digital some saturation levels can become flat blocks of color, as the pixels don't translate such graduated, painterly detail. But it is great pleasure to shoot on film, because you get what your eyes have seen on-set."
Apart from a small number of scenes that needed a second camera, such as the summer cabin trip, The Worst Person in the World was a single camera shoot. Tuxen operated throughout, supported by first AC Ola Austad, second AC Robin Ottersen, and clapper/loader Luigi Cortese. Steadicam operators included Stig Indrebø and Anders Holck. The key grip was Morten Magnussen, and gaffers were Olav Haddeland, Jarl Johnsen and Björn Dokken. The final grade was performed by colorist Julian Alary at Storyline.
"They all had a good, positive attitude towards shooting on film and I found them very helpful and supportive in delivering the look that we intended," declares the DP about his collaborators.
Tuxen concludes, "It was a huge honour to be asked to shoot this film by Joachim, and a really exciting challenge for me to come back to film. I really connected with the emotional trajectory of the script, and I learned a lot from Joachim's approach to filmmaking about storytelling using the camera and light. It was a very beautiful experience, and I would love to do it again."