Filmmaker Stories
Director Judd Apatow and DP Robert Elswit ASC talk about their 35mm film experiences shooting 'The King of Staten Island'
'The King of Staten Island', has been described as 'undeniably gorgeous' and widely applauded as a touching, soulful and 'richly-enjoyable' movie watch.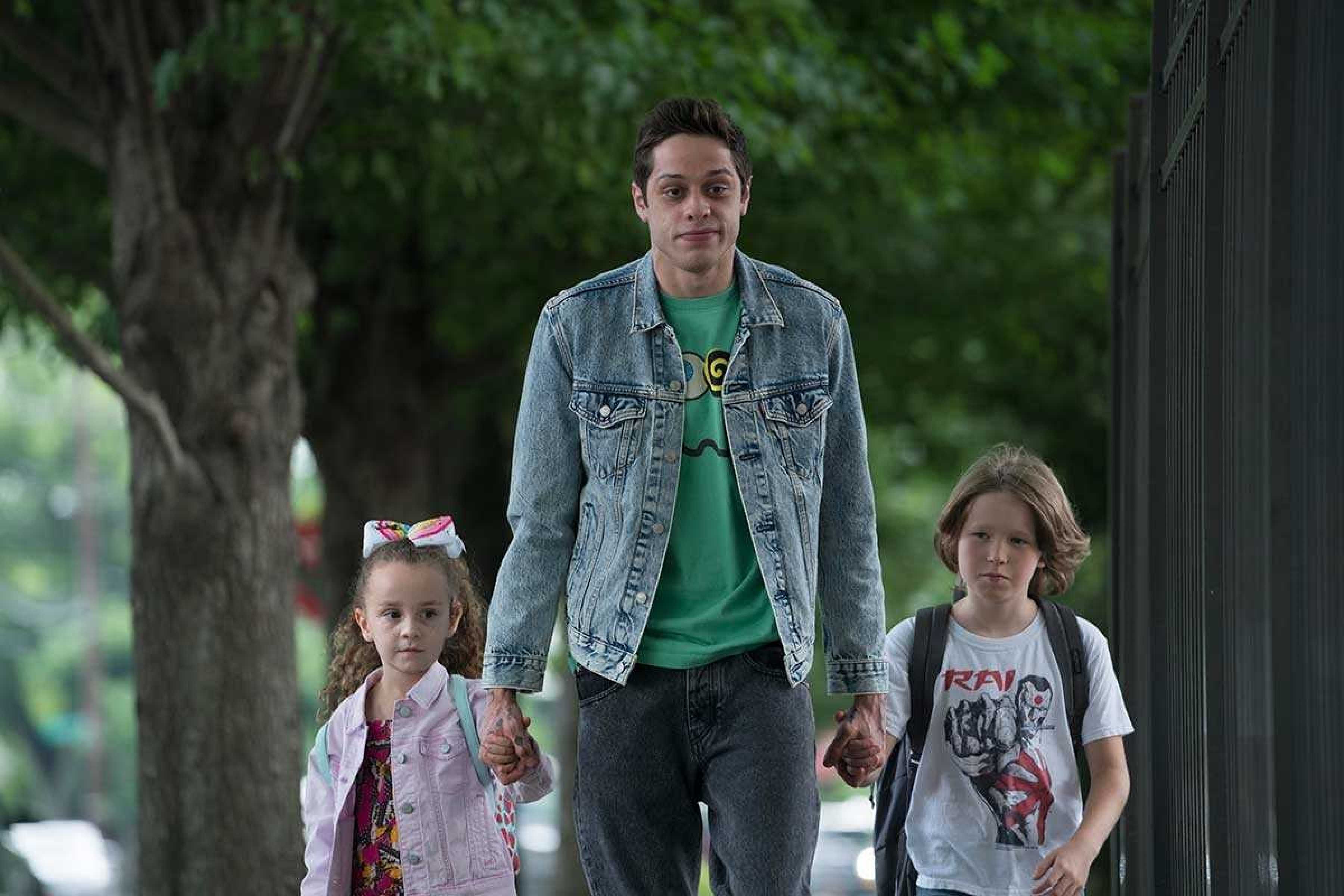 Captured on KODAK 35mm Film, with the naturalistic look-and-feel of an indie movie, Judd Apatow's bittersweet comedy, The King of Staten Island, has been described as 'undeniably gorgeous' and widely applauded as a touching, soulful and 'richly-enjoyable' movie watch. The Universal Pictures Production is available to watch now on VOD.
Working variously as a screenwriter, producer and director, Apatow has been the driving force behind many commercially successful Hollywood comedies. And, at his express desire for a distinctive look, many of these have been shot on 35mm film too – The 40-Year-Old Virgin (2005), Bridesmaids (2011), Trainwreck (2015), and the HBO series Crashing, to name just a few.
"While there are circumstances where digital can be helpful, for me there's a magic to film that makes a production stand out from the crowd, so I try to use celluloid as often as possible," says Apatow. "With The King of Staten Island, we wanted the production to be naturalistic, to connect to the performances with a real and gritty feeling, and I believed we would be able to accomplish that much better on film."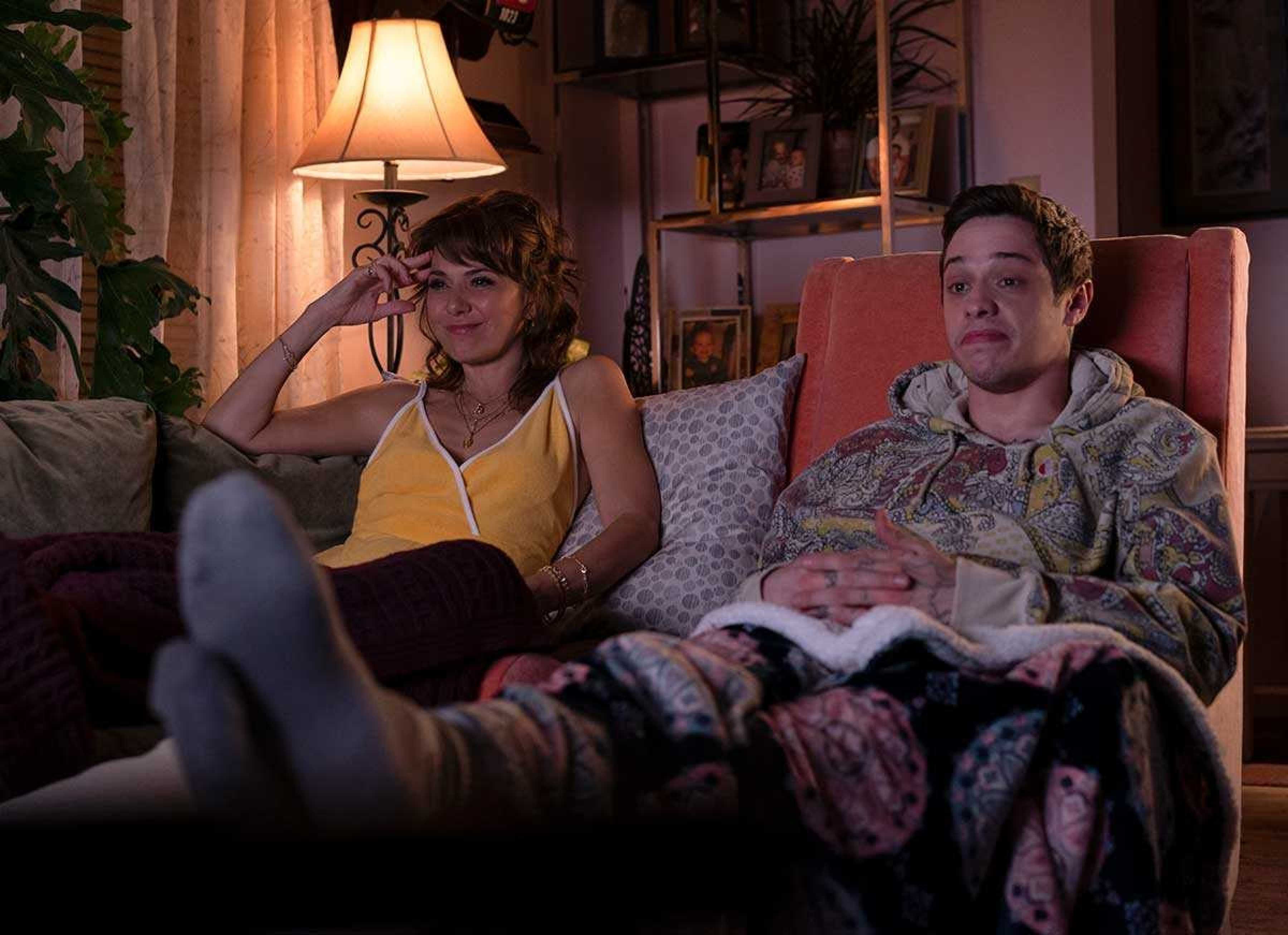 The movie follows Scott (comedian Pete Davidson), a weed-smoking slacker and wannabe tattoo artist, whose deluded ambition to open a "tattoo restaurant," and whose lethargy to do anything meaningful with his life, are much to the chagrin of his mother Margie (Marisa Tomei) and long-suffering girlfriend Kelsey (Bel Powley).
After his younger sister heads off to college, his mother starts dating Ray (Bill Burr), a loud-mouthed firefighter. This sets off a chain of events that forces Scott to grapple with the grief surrounding the death of his father – also a firefighter who died in service when Scott was seven – and to start moving forward in life.
The screenplay was written by Apatow, Pete Davidson and Dave Sirus, and is a fictionalised, semi-biographical account of Davidson's own life. He lost his firefighter father during the September 11 attacks, and has had his own battles with depression and Crohn's disease.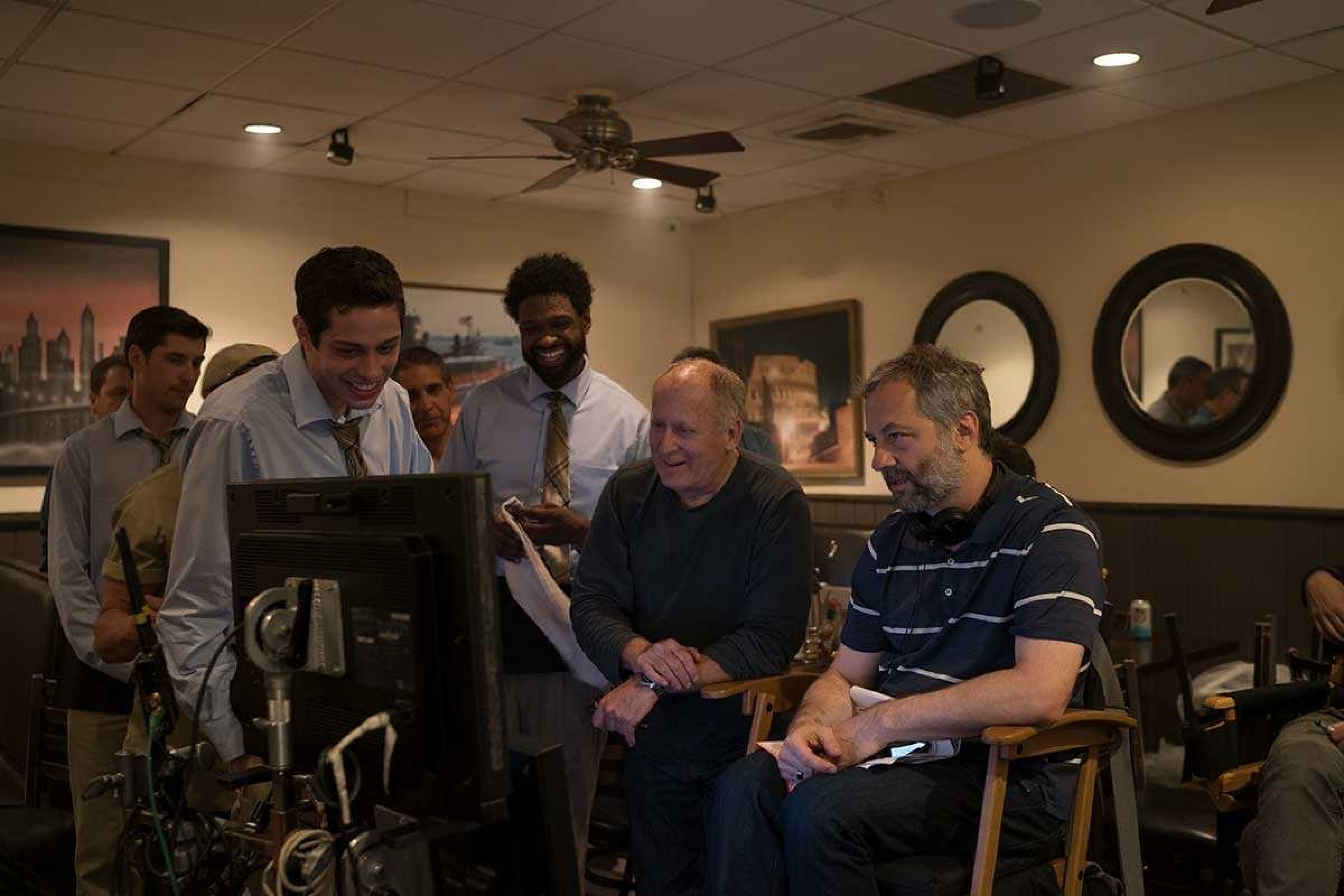 When it came to the visual storytelling of The King of Staten Island, Apatow turned to the talents of renowned cinematographer Robert Elswit ASC, whose own credit list is liberally sprinkled with film-originated productions – There Will Be Blood (2007), for which he won the Best Cinematography Oscar®, plus Mission: Impossible - Ghost Protocol (2011), Inherent Vice (2014), Mission: Impossible - Rogue Nation (2014) and Roman J. Israel, Esq. (2017). He shot Write When You Get Work (2018) on 16mm.
"I have been a giant fan of Bob's work for a long time. He is a real storyteller as well as being an incredible technician with an amazing eye – Michael Clayton (2006) is one of my favorite movies of all time," says Apatow. "His style is very alive and energetic and reminds me of films I love from the 1970s, from directors like Hal Ashby and Sidney Lumet. I was in no doubt that Bob was the perfect person to shoot this movie, and I got lucky to have him."
A mainly location-based production, Elswit had six weeks of prep before principal photography began on June 3, 2019, in Staten Island, and continued throughout June and July. A small number of set-builds on stages in Queens, dressed by production designer Kevin Thomson, included the sleeping quarters above the Staten Island firehouse, based on detailed reconnaissance of real fire stations. The movie's final scenes were shot on the Staten Island Ferry and City Hall Plaza, Center Street, New York.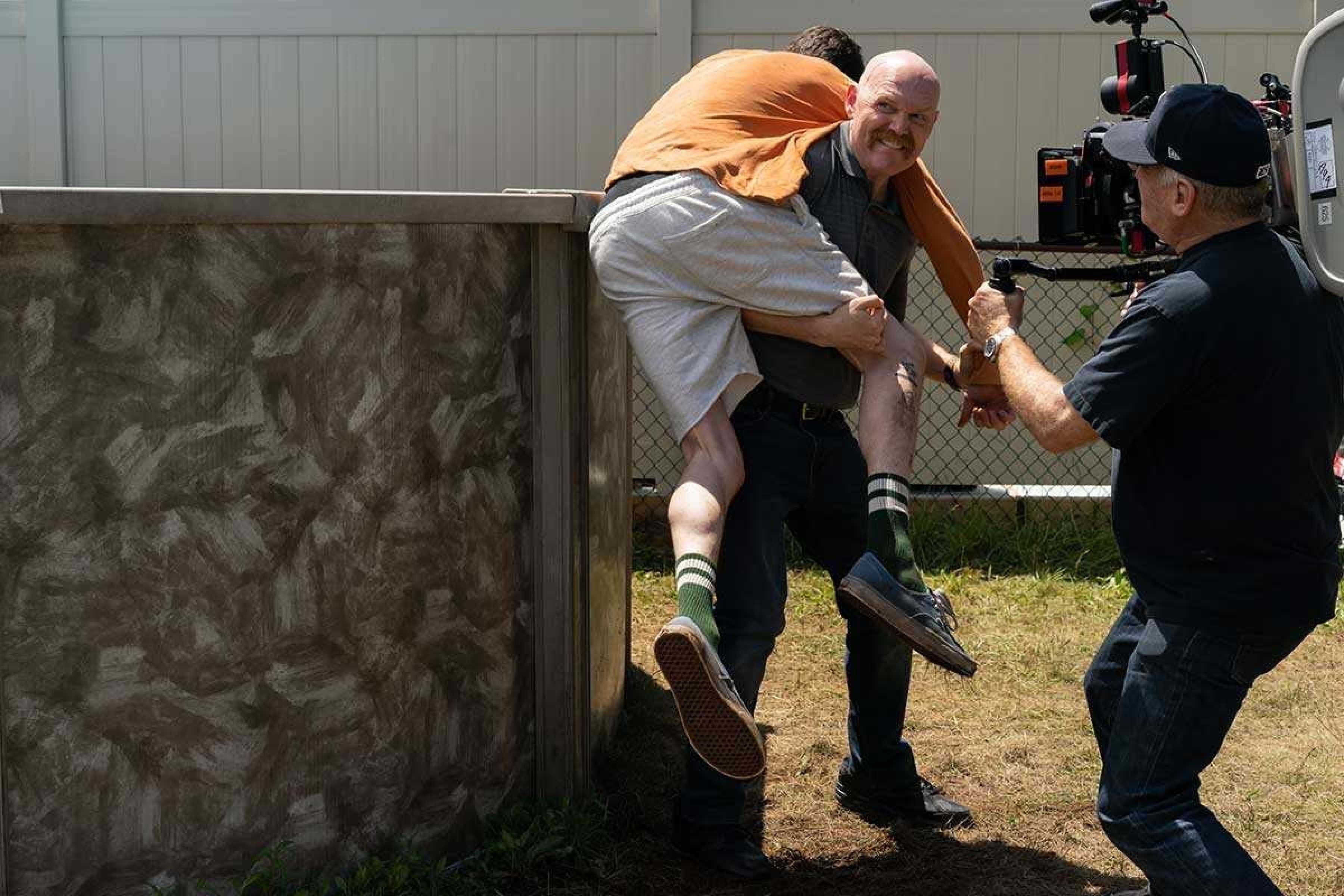 Recalling his preliminary discussions with Apatow about the cinematographic requirements for the production, Elswit remarks, "Judd did not want it to look at all like a traditional Hollywood movie – shot from the dolly, with the actors in flattering beauty light. He wanted more of what you might call an 'artificial' documentary feel, handheld, with a definite edge. It was the opposite of what I expected, but he was adamant."
Elswit says he was also surprised by Apatow's determination to shoot on film. "I asked him why we were not shooting digital. Surely the actors would have more time to riff and be less constrained if the camera were allowed to keep running? But he said he didn't work that way. He did not want to walk into an editing room with two hours of material from a two-page scene, and felt that after shooting either 400ft or 1,000ft of film the actors would usually be done anyway.
"He was not kidding. During production, Judd made the most of the rhythm and discipline that comes with shooting on film – talking to the actors and enjoying a joke as we reloaded and got ready to roll again. It was his personal creative preference, and I had a lot of respect for that."
Apatow adds, "Of course, when you shoot digitally, the cards have so much memory that is there no reason to ever cut. But I do believe there is something beneficial in having to stop and letting everyone take a breath and a few moments to think about what they are doing and to make adjustments. That's very helpful. When you don't stop, you can easily find yourself burning out the actors and the crew. So when I hear that the camera is out of film, I am usually happy to wait."
For the production Elswit elected to shoot in spherical 2.40:1, using Panavision Super Speed lenses from the mid-1970s, remarking that, "while I love Anamorphic, shooting spherical widescreen allowed for more improvisation, for me to move the camera around the set and to be much less restricted by the depth-of-field. I did not want to impose that on Judd. In fact, my job was to make things as easy as possible for him, so that he could concentrate on the performances."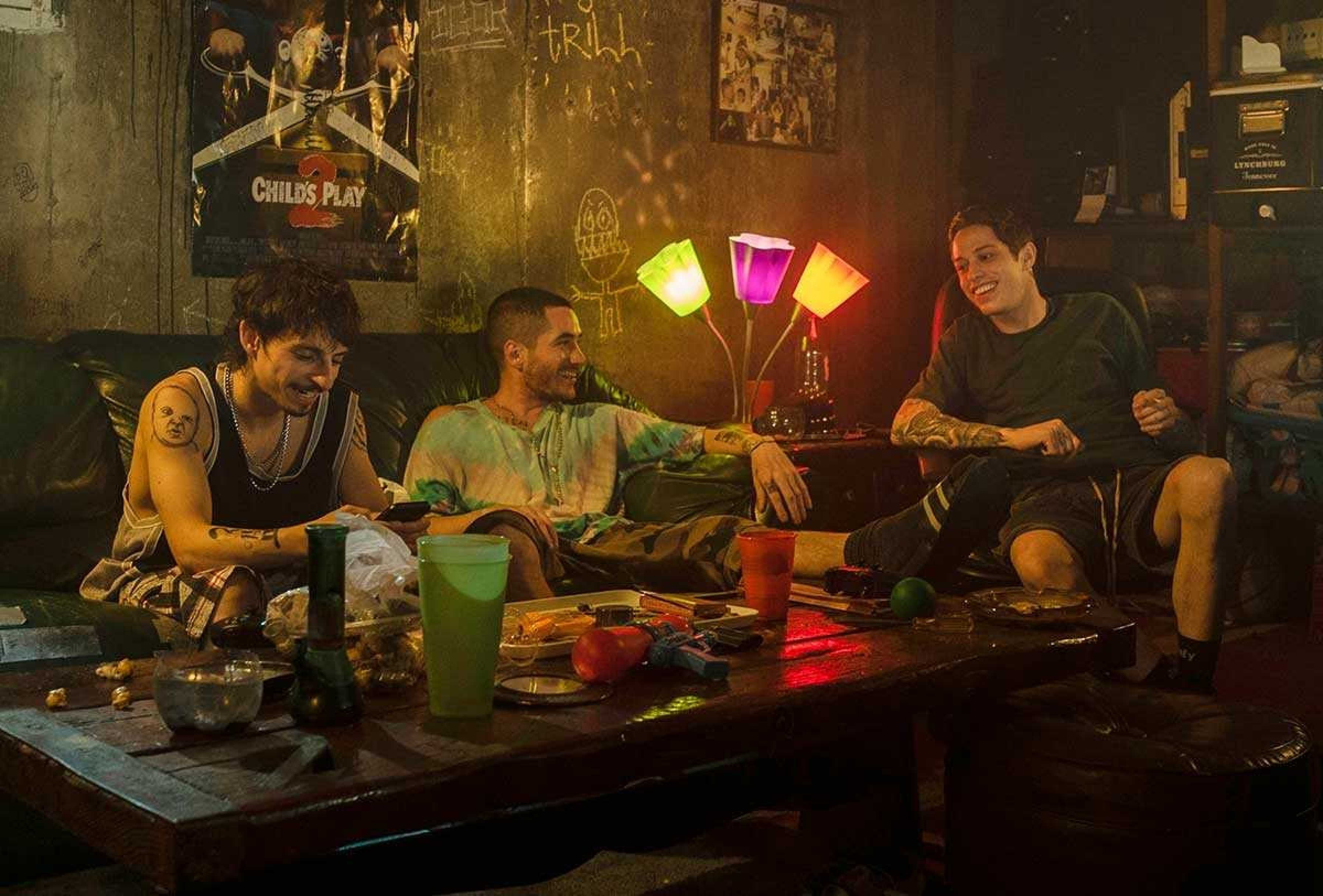 As for his choice of filmstocks, Elswit went Tungsten, shooting KODAK VISION3 200T Color Negative Film 5213 for the day exteriors and most of the interiors, while utilising KODAK VISION3 500T Color Negative Film 5219 for darker sequences and night scenes. The rushes were developed at KODAK Film Lab New York, located in Queens, with dailies HD-scanned at Company3 in New York and reviewed every evening. Circle takes were scanned at 4K for final editorial, with color grading done by Stefan Sonnenfeld at Company 3 in Los Angeles.
"I have used Kodak's Tungsten stocks, especially the 500T, a lot over the years," says Elswit. "I know their dynamic range very well, and their ability to show detail in the range of brightnesses, from light to dark, in highlights and shadows. Film stocks in the olden days had a very narrow dynamic range – the original EASTMAN Color Neg [Film] had around six stops. Shooting outdoor in the sun, the shadow detail would block up very quickly if you didn't add lighting to fill in. The new stocks have a far greater dynamic range.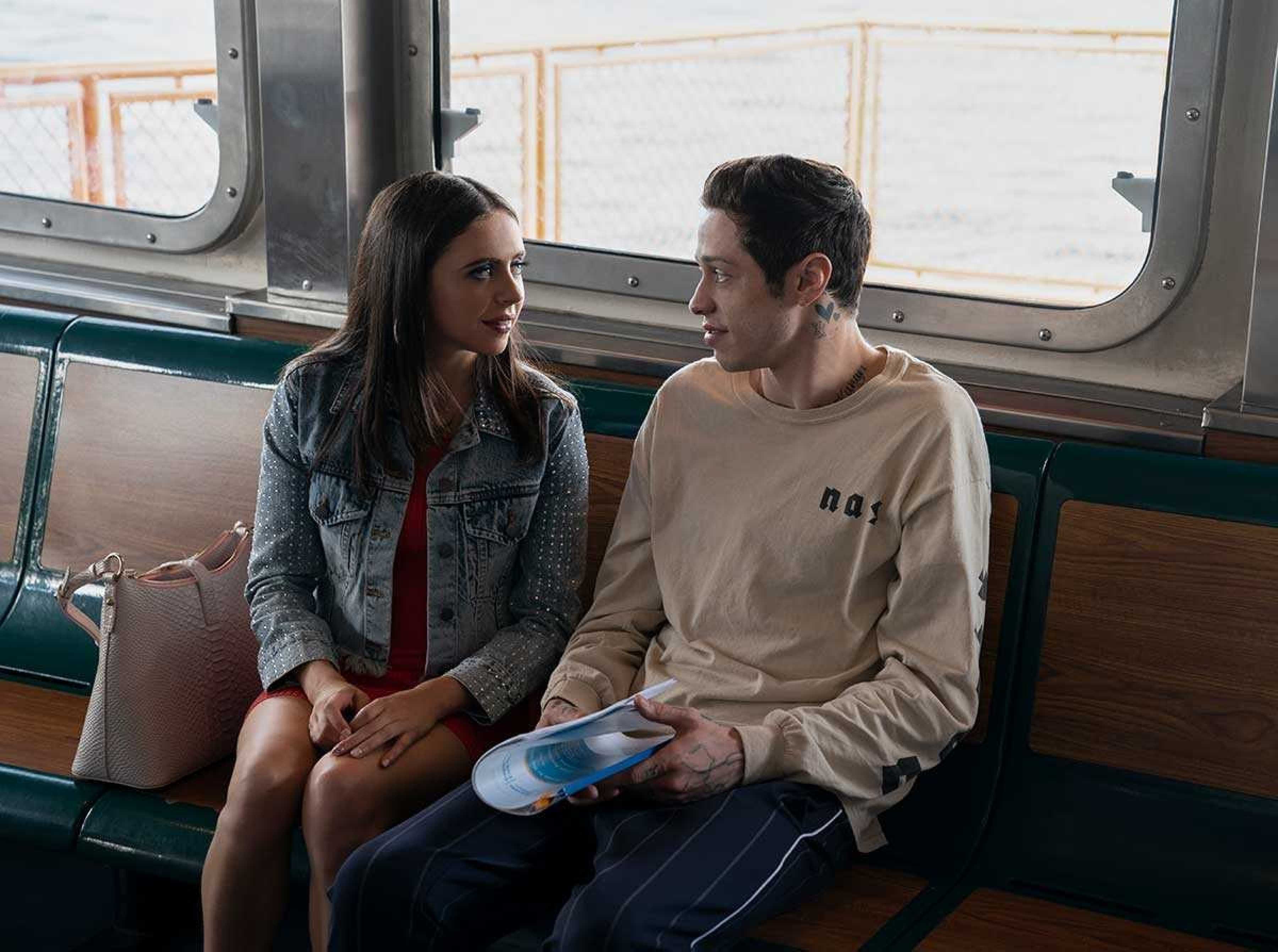 "I really like the grain structures of Kodak's Tungsten stocks too, the contrast and the way they render skin tones. Typically, I rate the 500T at 400ISO as I never want to underexpose and did so again on this production.
"Additionally, shooting Tungsten is helpful with the lighting. At times, we had to cut the lighting so that the artificial on-stage illumination matched the available light, or the style and quality of light we had set up previously at our locations. It is much easier to do that using Tungsten stock."
He says he diffused the filmed image ever-so-slightly, using either quarter or half TIFFEN Black ProMist filters all the way through, so as to make the image, "not too sharp or etched."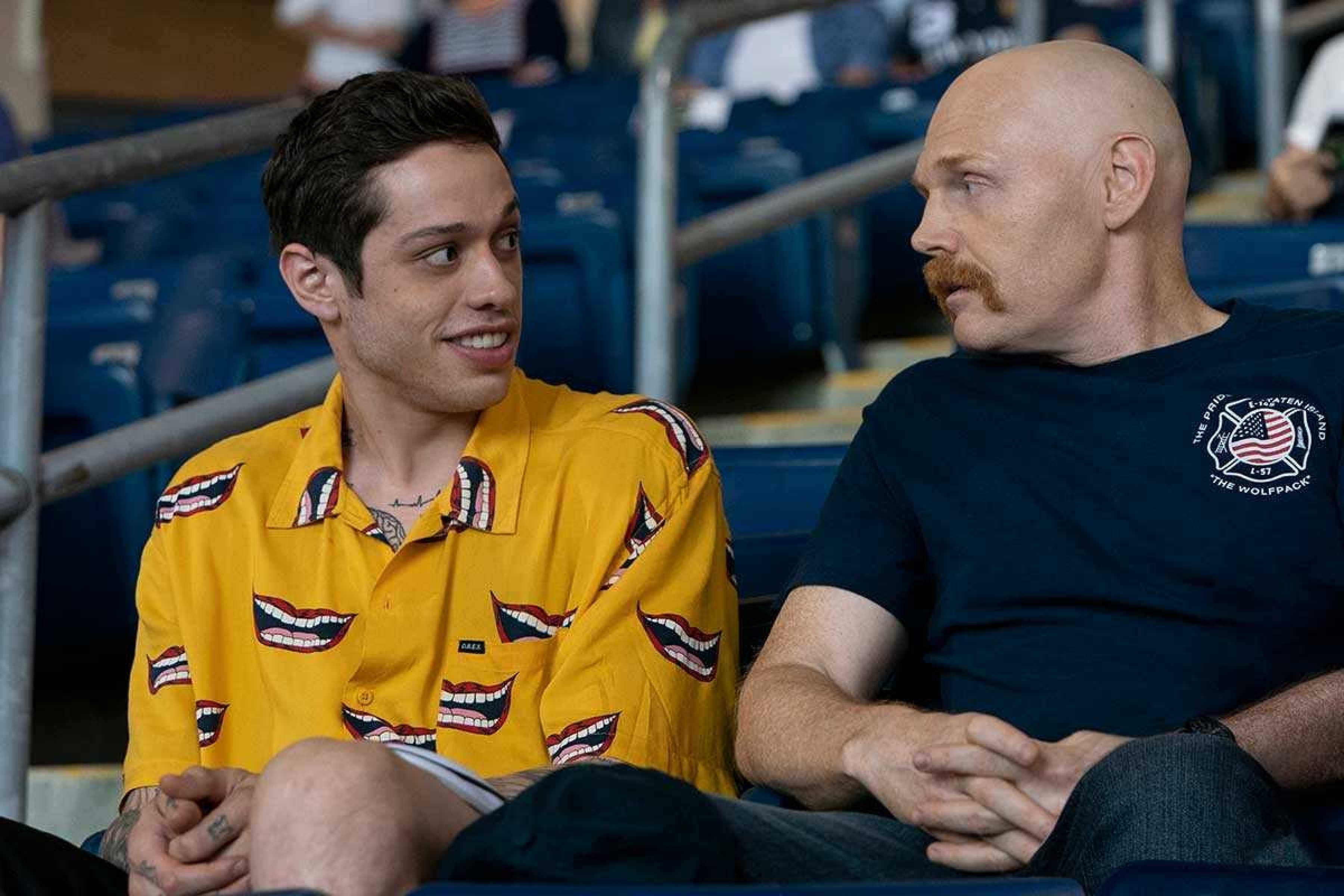 While Elswit has shot many films digitally, he acknowledges it can be a struggle to achieve a filmic look. "The problem with digital is it is so sharp, so clear, so bright, that you are constantly trying to defeat it. In many digital movies these days, on close-ups and medium close-ups, you can see every pore on an actor's skin. It's a matter of personal taste, but I don't like that that one bit. People get nostalgic about the soft and romantic look film and try very hard to emulate the same quality of light and fall-off that you actually get straight out of the box with film. So it's best to start with film, if that's the look you want."
Elswit says his overall approach to lighting the movie was essentially, "to make it look as if it were not lit, nothing overt or theatrical, and never a statement. There was some expression to help convey the emotional mood of a scene, but the lighting really never called attention to itself. I was very happy with how the firehouse interior/exterior, day/night scenes turned out."
Shooting on film also helped during the day exterior scenes at the beach and deserted outdoor basketball court – when the conditions could sometimes be blazing overhead sunshine, sometimes overcast.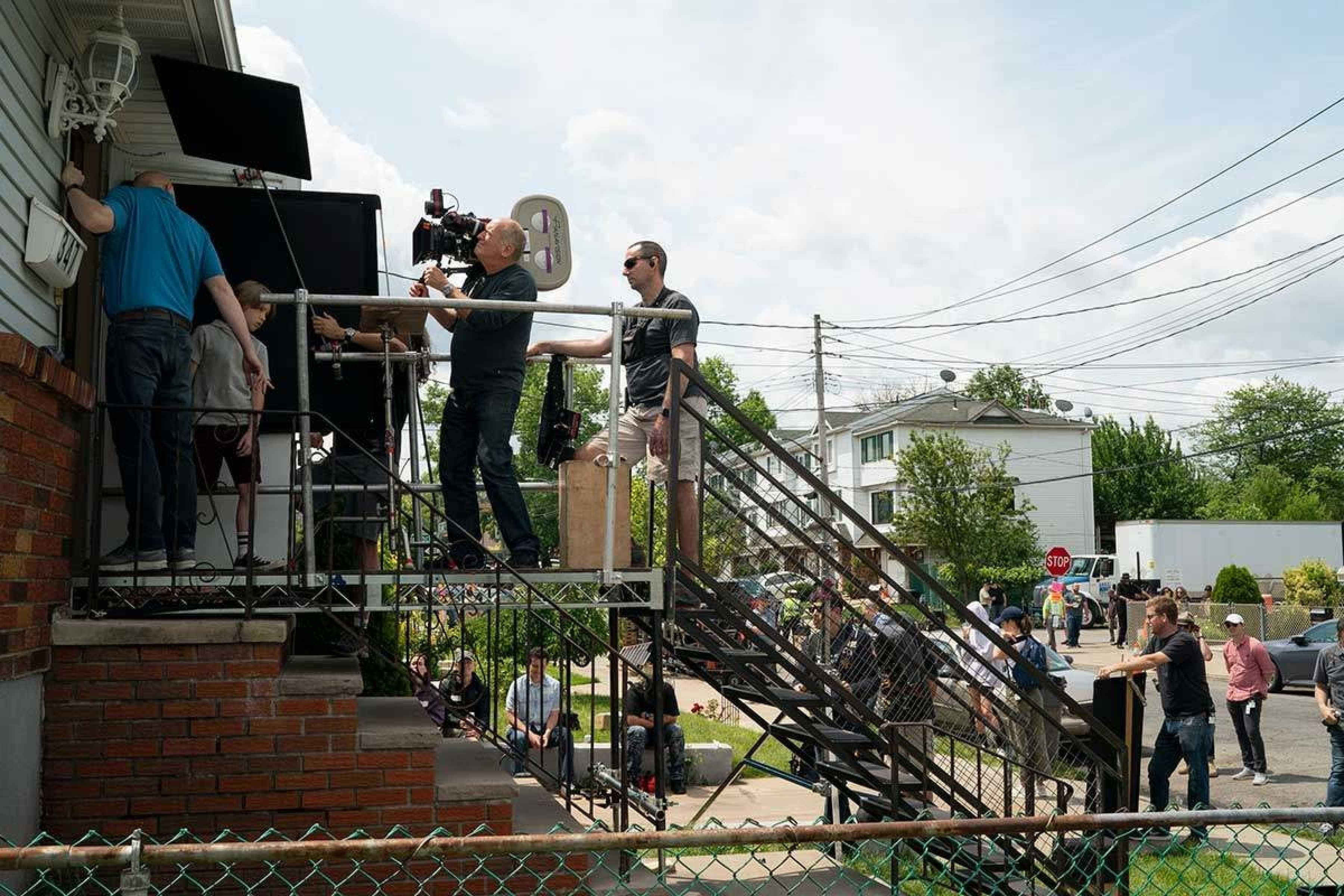 "On these occasions film sings," he says. "You can filter the front and backlight and make the image seem like captured moments and balancing different lighting conditions is much easier later on in post. Dealing with the different lighting conditions and look would have been so different on digital."
Along with the naturalist aesthetic, moving the camera was a significant factor in delivering the movie's emotional connection, and Elswit, who shot A-camera, supported Apatow's desired for a handheld approach for the vast majority of the production.
"There are parts of the film where Pete's character gets very manic, moments when he is sweet and sedate, and other moments when he loses his bearings, and the style of the camerawork would change based on how he was feeling in those moments," he explains. "To ensure we caught the comedy, as well as the pathos, we mainly shot with two cameras, with 1,000ft loads for the longer dialogue scenes."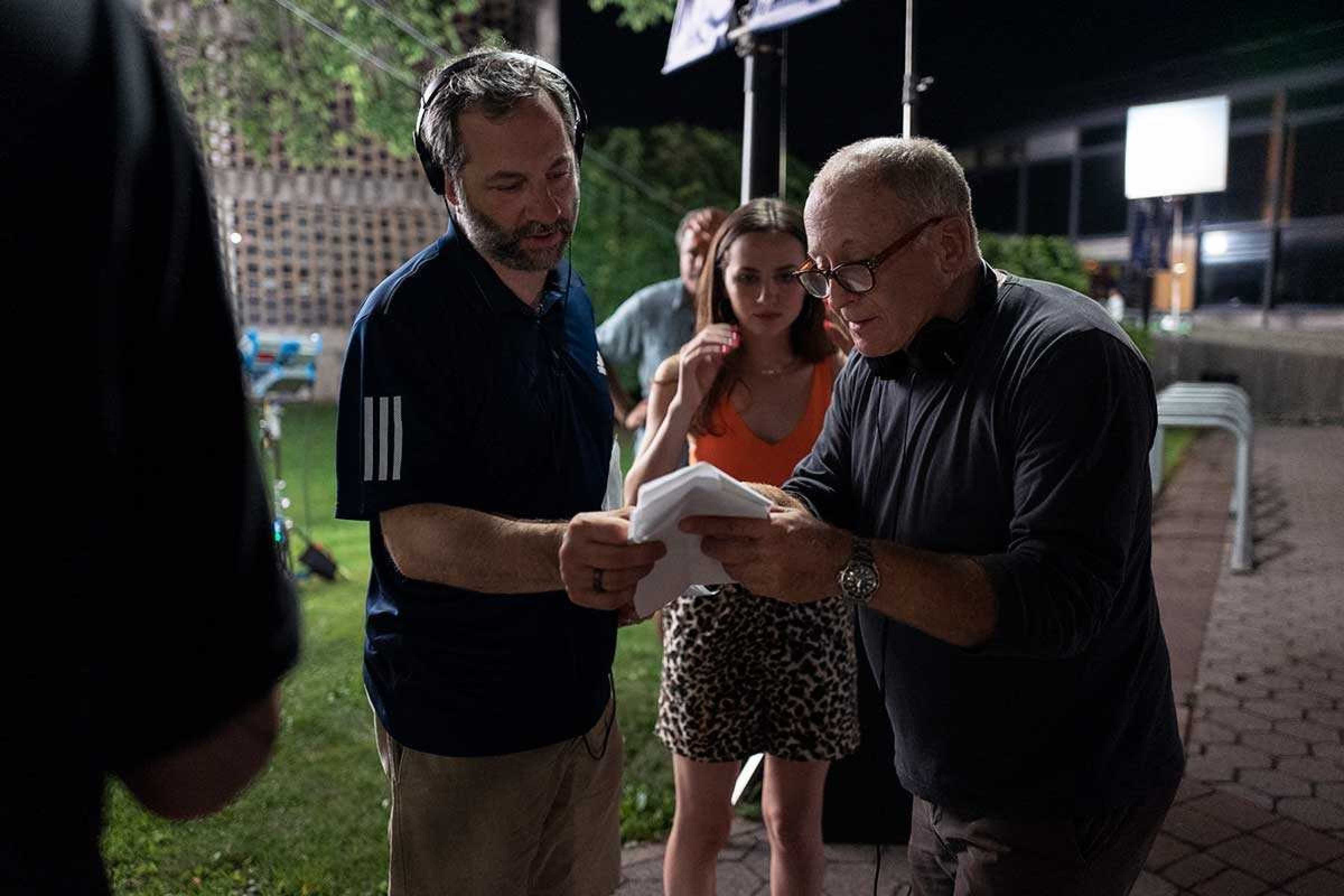 Apatow remarks, "Bob is one of the greatest camera operators of all time. A lot of the reason why the movie looks so good has to do with his in-the-moment choices as to where to point the camera. In the past I have probably asked the cinematographer to keep the camera stationary, to serve the comedy and capture the delivery of a great line from a comic improviser. During this production however, amongst all the goofing around and the rough-and-tumble, I let the style be driven by Bob's eye and his instincts. I trusted his feelings and decisions about when and how to move the camera. What I found in editing was that he was never on the wrong person, it was always spot on. We never lost a joke in 53 days, and that's remarkable."
Apatow acknowledges that he is among a band of filmmakers – including Ken Loach, Christopher Nolan, Kenneth Branagh, Martin Scorsese and Quentin Tarantino – who actively choose celluloid for their productions.
"People love watching movies on film, and it's essential that we always have the option to shoot on film. The world would be a much darker world if we didn't have that choice," says Apatow. "There's a place for digital photography, but I don't think digital ever truly feels like film. Actually, most shows that are being shot digitally end up looking exactly the same.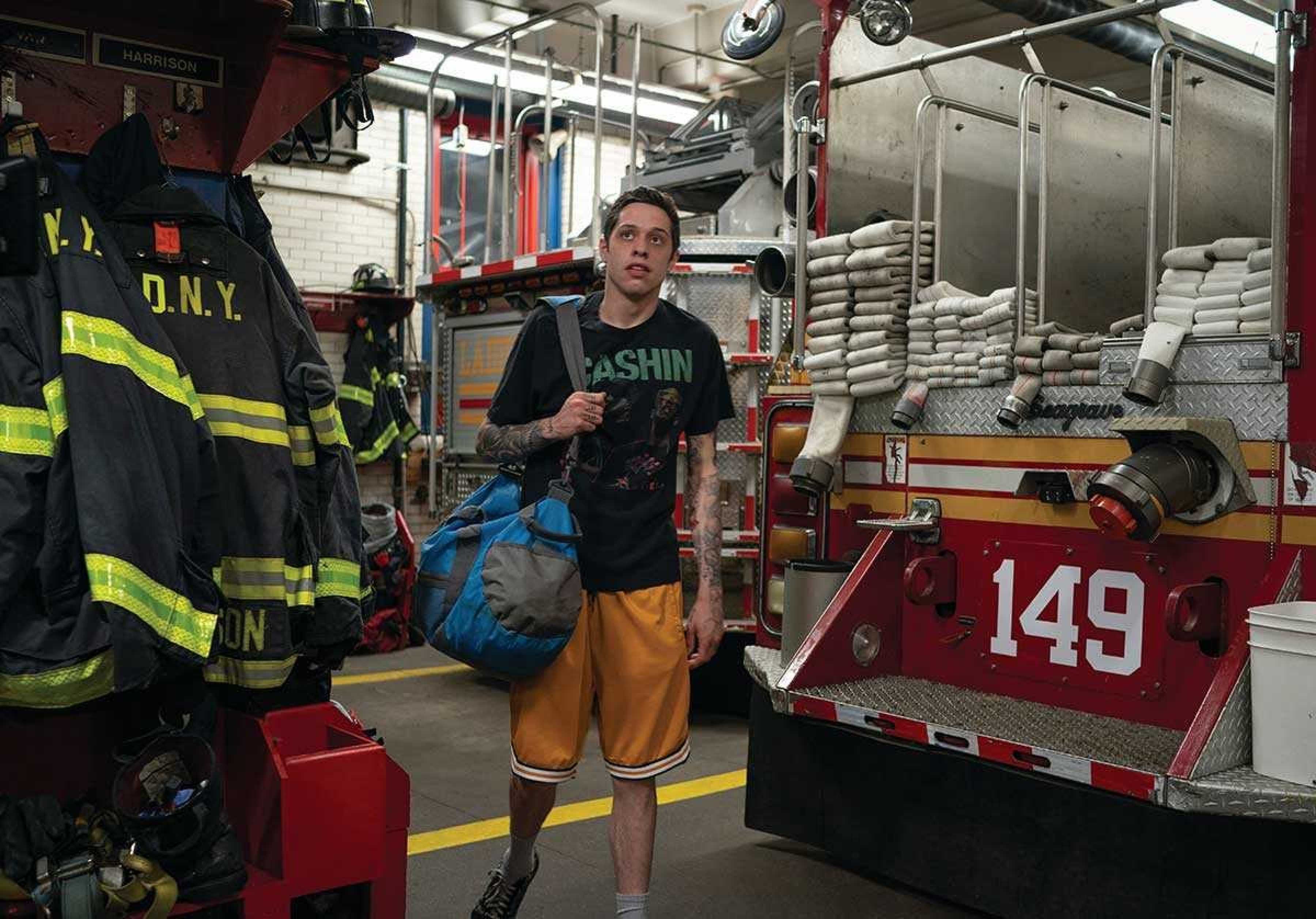 "When we shot Crashing, our HBO series starring comedian Pete Holmes in New York, we decided to shoot on film because no one else was shooting on film. It looked fantastic and helped it to stand out. Shooting film was no more expensive than digital, and it didn't slow us down during production either. All of the same has been true of The King of Staten Island. There is no negative side to doing it. I always try to remind people that they have the option to shoot on film and should give it a go themselves."
Elswit concludes: "I was very happy to work with Judd, who made it fun for us all every day on set, and very happy to shoot on film. It did all of the things we hoped it would do – to make it feel interesting and real, and ultimately to connect with the performances, especially Pete."