Filmmaker Stories
DP Eric Steelberg ASC used 35mm film to depict the sex scandal that swamped a presidential contender in Jason Reitman's 'The Front Runner'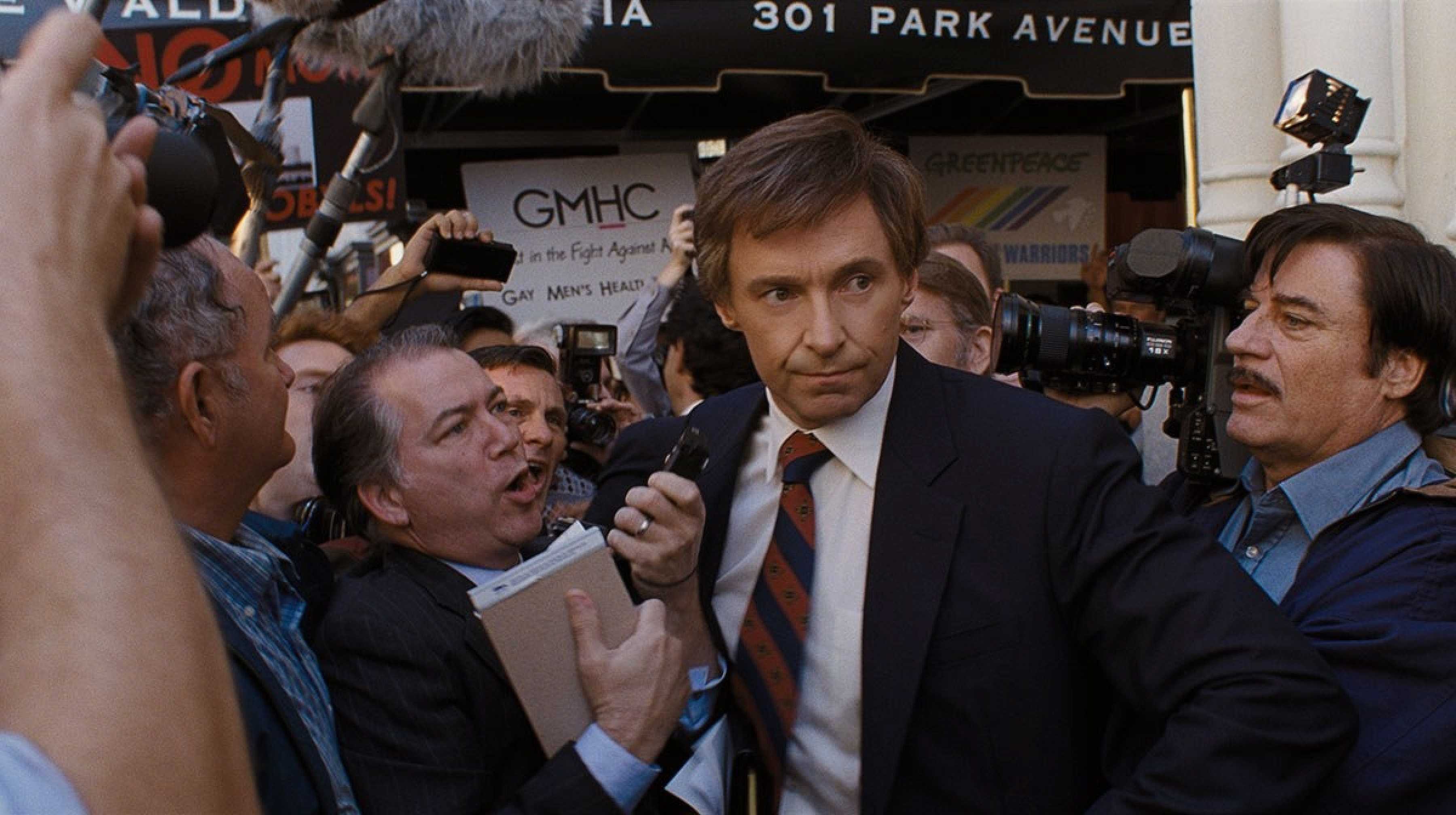 Captured on Kodak 35mm, The Front Runner depicts hapless 1988 presidential candidate Gary Hart and the media hurricane that swallowed him whole. Marking the seventh feature collaboration between director Jason Reitman and cinematographer Eric Steelberg ASC, the movie is expected to earn its lead, Hugh Jackman, a clutch of nominations during the 2019 awards season for his portrayal of the senator whose drive for the White House was rapidly derailed by accusations of an extramarital affair with campaign supporter Donna Rice.
The biographical drama is based on Matt Bai's 2014 book All the Truth Is Out: The Week Politics Went Tabloid, with the screenplay co-written by Reitman and Jay Carson, the former press secretary of Hillary Clinton. Along with Jackman, The Front Runner stars Vera Farmiga, J. K. Simmons, Sara Paxton and Alfred Molina.
Principal photography began in mid-September 2017, shooting entirely on locations in Atlanta and Savannah, Georgia, before wrapping nine weeks later. The film had its world premiere at the Telluride Film Festival, followed by special screenings at the Toronto and London film festivals, and US release on November 21, 2018.
"'I want to shoot on film,' was the first thing Jason said to me about the project," Steelberg recalls. "He wanted that imperfect feel, that texture and palette which only come with celluloid. He also wanted The Front Runner to be an immersive, kinetic, cinema verité-style experience, so that the visuals might drop-in casually over a conversation about coffee, yet almost simultaneously the audience could overhear an important detail about the campaign. Although I hadn't shot a long-form narrative on film in eight years – my last celluloid features were Up in the Air (2009) and Going The Distance (2010) – I was super excited by the prospect."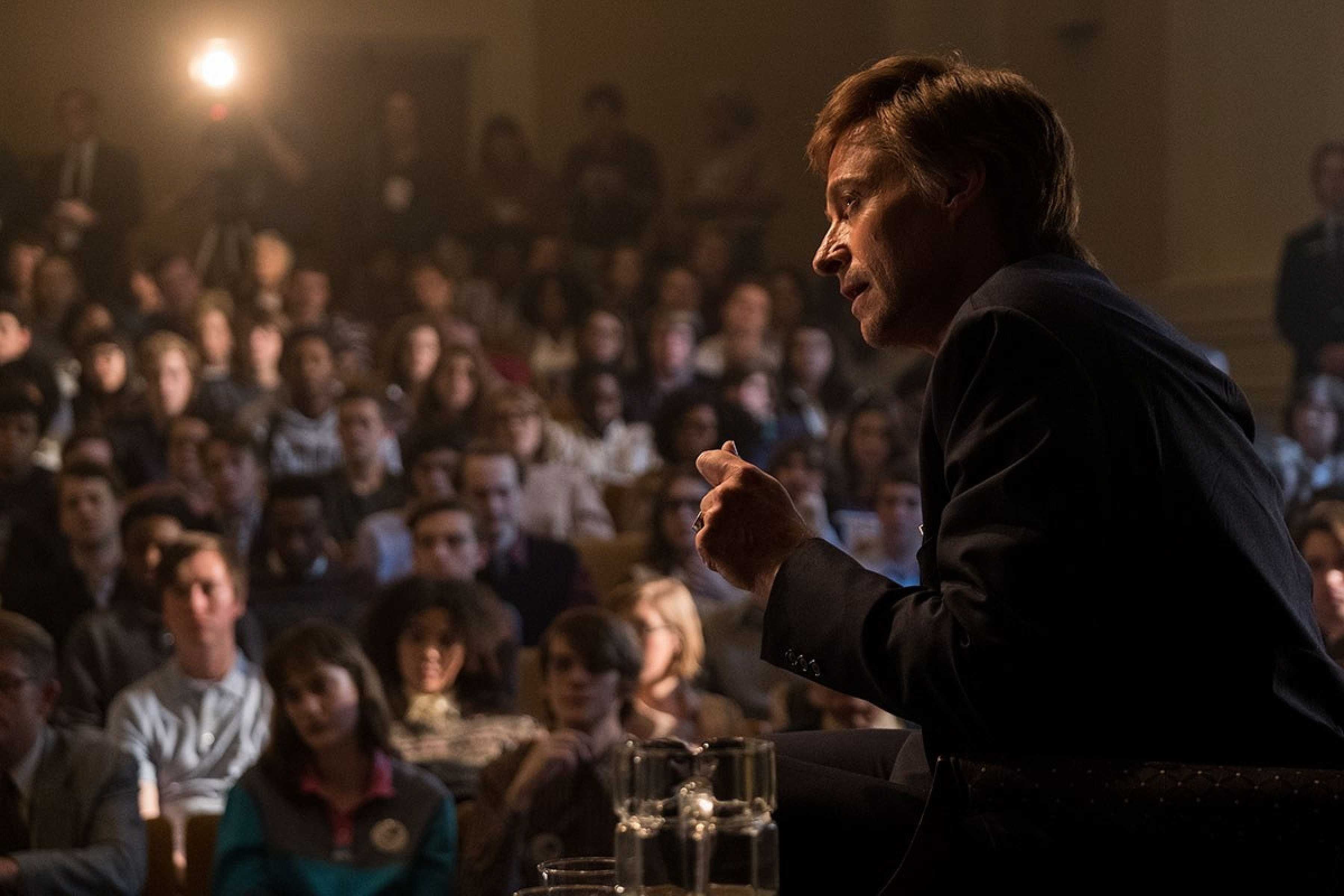 In searching for a look that would evoke the era, and to provide the visual framework for their storytelling, Reitman and Steelberg immediately considered The War Room, Chris Hegudus/D.A. Pennebaker's 1993 documentary about the runaway success of Bill Clinton's 1992 presidential campaign. Although this provided helpful behind-the-scenes intelligence about political campaigning, Steelberg confides that he and Reitman could not readily find the visual inspiration they were seeking from movies made at the time of the furor in the late 1980s. This led them to rewind to an earlier time period, as he explains.
"Jason and I are great fans of late-'70s movies, and were particularly drawn to American political thrillers – such as Flight of the Condor (1975, dir. Sydney Pollack, DP Owen Roizman ASC), All the President's Men (1976 dir. Alan J Pakula, DP Gordon Willis ASC), The Parallax View (1974 dir. Alan J Pakula, DP Gordon Willis ASC), as well as the comedy drama The Candidate (1972 dir. Michael Ritchie, DPs Victor J. Kemper/John Korty) – chiefly for their tension-filled framing, use of zooms and roving visuals by the camera with overlapping dialogue.
"We weren't looking to copy any of these films. But they inspired us to look for fun ways to keep The Front Runner consistently engaging, and encouraged us to really play visually with a mixed tone of levity and human drama."
As the production would be shooting on film, Steelberg says he made a concerted effort to use camera technology that those 1970's films might have utilised, especially as the aesthetic of The Front Runner was inspired by them.
"We originally considered using 16mm for the entire production. Everyone loved the look of the 16mm tests we shot, and they certainly helped to further cement celluloid as the production format amongst our producers," he says. "However, as The Front Runner had a significant number of wide shots, often containing multiple characters, we wanted more detail in the image, so we made the switch to 35mm. I reassured Jason that we could still arrive at the same sort of look via a combination of exposure and force (push) processing, where over-development of the negative at the lab increases the grain texture and heightens the contrast."
To support their storytelling style on 35mm, Steelberg selected a trio of Angenieux compact zooms – 15-40mm, 28-76mm and 45-120mm – plus a Panavision Primo 11:1 zoom that was modified to yield a softer look, fitted to a pair of Panaflex Millennium XL2 cameras. "Overall, this constituted a lightweight package, great for handheld work, while also offering the ability to create a range of either obvious zooms or imperceptible squeezes-in on a subject."
Steelberg shot the vast majority of The Front Runner, including day work, using KODAK VISION3 500T Color Negative Film 5219, which was push-processed by one stop at the lab. Film processing was done at the then newly-opened Kodak Film Lab Atlanta.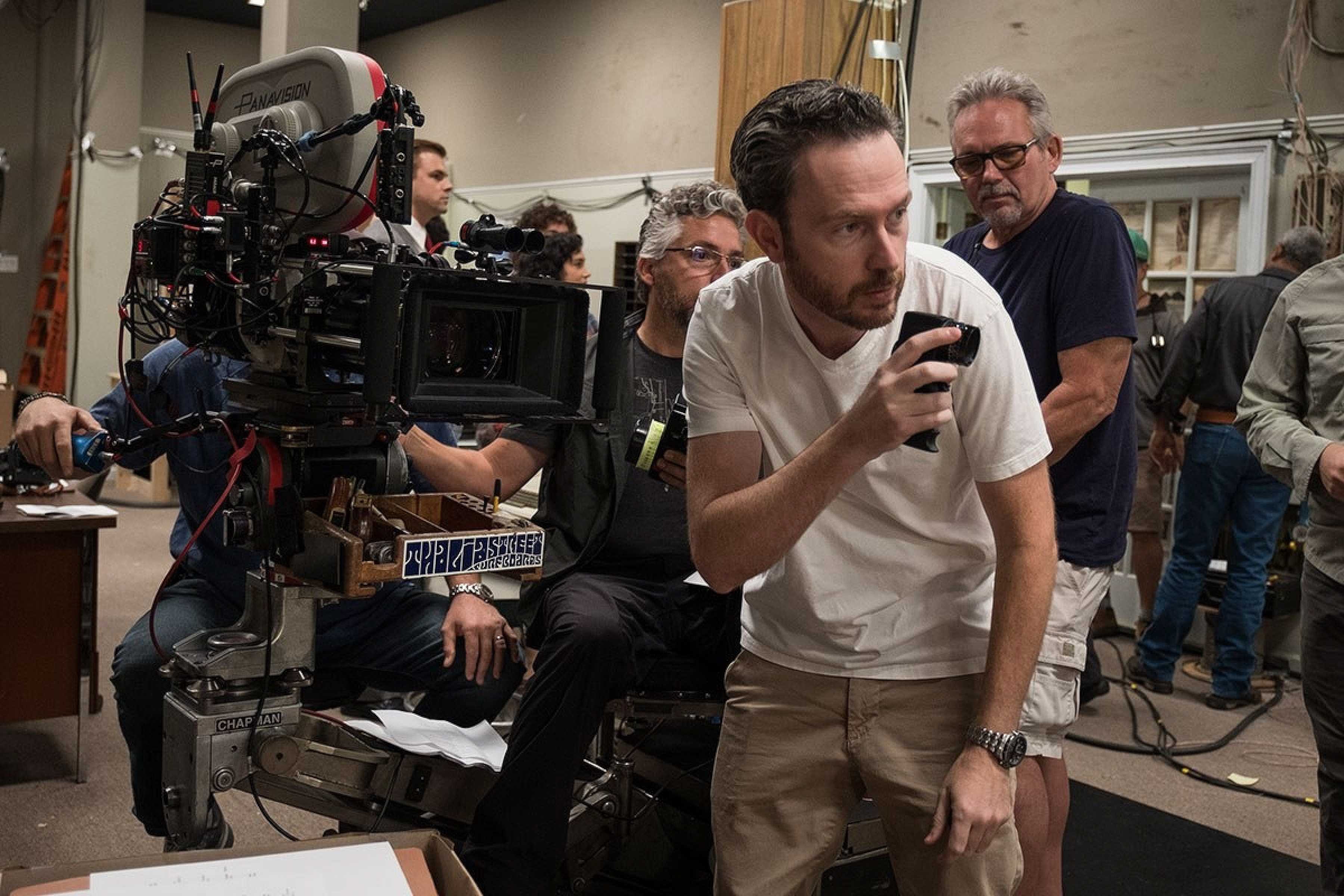 "The 500T is an incredibly versatile filmstock that you can use in all manner of day/night interior/exterior situations," he says. "It has a nice grain texture that I knew I could easily enhance for our aesthetic purposes by force processing at the lab. It is also forgiving in terms of its latitude. When shooting a day scene for example, the clouds might rollover to cover the sun, resulting in an under-exposure, but I could easily compensate and rescue that with the 500T. Also, there is nothing yet in the world of digital cameras that is a good as film when it comes to photographing skin. Film remains simply the best on the rendition of flesh tones."
Delving a little further into his use of the 500T, Steelberg comments, "I shot the 500T both corrected and uncorrected, depending on the light and the ambient color temperature at the time. On an overcast day, with a high color temperature, I would use a Kodak 85 filter. If it were a day with lots of sun and lower color temperature, I would shoot unfiltered, but perhaps use an ND to help stop-down, and then correct later in post production. The beauty of the Panaflex XL2 is that you can filter behind the lens, which makes things much easier for the camera operator. It also has a pretty good HD video tap, which Jason really liked."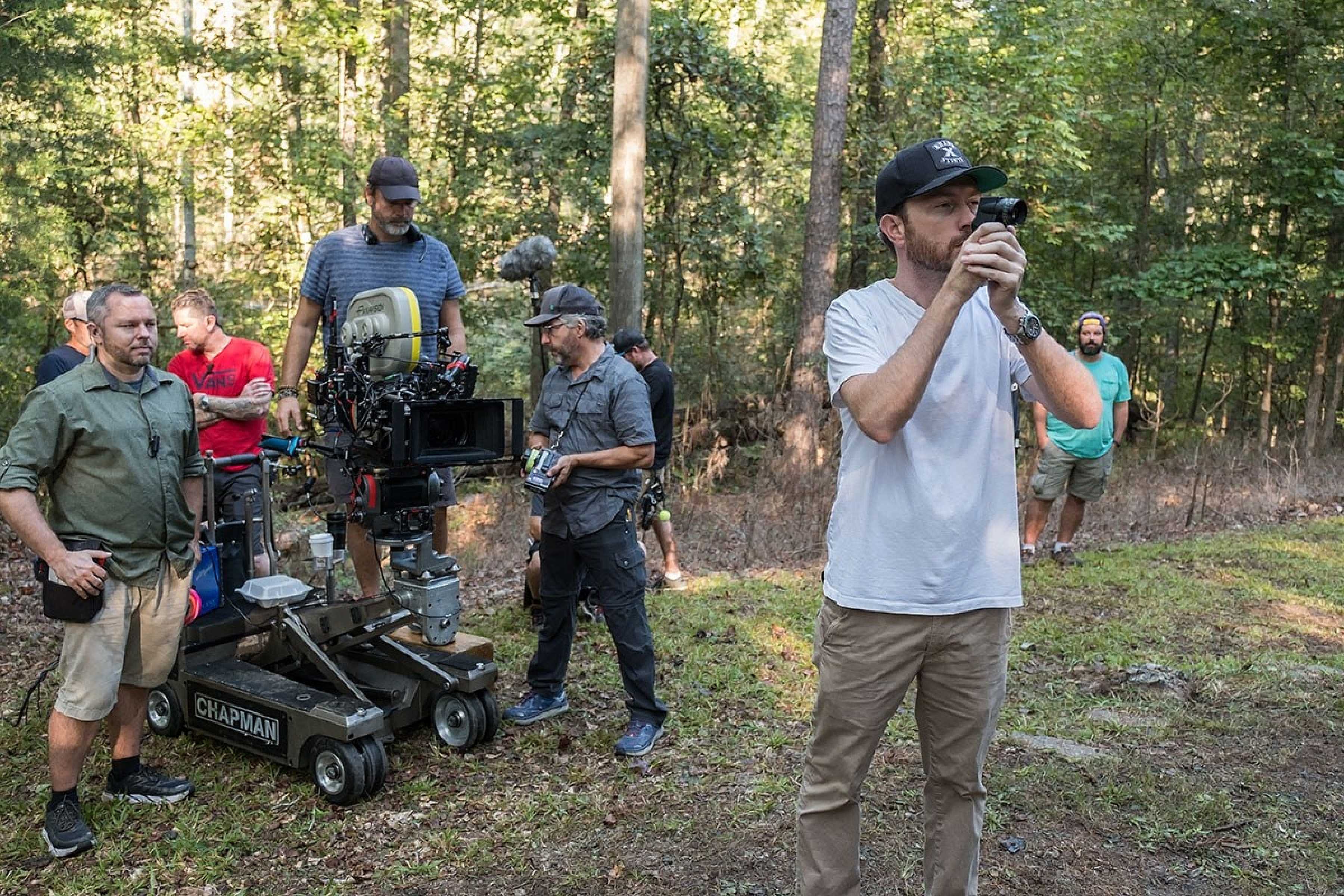 While the 500T proved the workhorse stock on The Front Runner, Steelberg also harnessed the resolving power of KODAK VISION3 200T Color Negative Film 5213 for certain day interiors, when the action took place beside a brightly-lit window and a number of day exteriors that would be treated to VFX in post production.
The camera crew on The Front Runner included trusted, longtime collaborators: Matthew Moriarty and Cale Finot on A- and B-camera respectively, with Dan Riffel acting as gaffer, Dave Richardson as key grip and Sean Devine working as the dolly grip.
The roving, on-the-fly camera style pushed Steelberg daily, which he relished. One of the most arresting and complex shots, which kicks off the movie, features a meticulously choreographed one-take sequence dropping the viewer directly into the cut-and-thrust of campaign life when Gary Hart concedes the 1984 Democratic Party's nomination in San Francisco to Walter Mondale. Set on a bustling street corner, the shot revolves around the severed fingertip of advance man Mike Stratton, a strange-but-true story that Reitman felt spoke to the literal giving of blood and belief the campaigners had in what they were doing.
"The opening scene had been scripted very traditionally and we could have done it in five or six separate shots," explains Steelberg. "But we saw an opportunity to introduce our visual language to the film from the get-go by doing it in one take."
Shooting that scene, however, was no slam-dunk. Steelberg elaborates. "We had to give the Atlanta authorities a good idea of what we needed in order for them to close down a busy city intersection. So during prep, we created a 3D architectural visualization of the scene, including a guide camera move. Once the street closure had been agreed, we brought in cranes and spent a morning rehearsing the action.
"It was a monumental undertaking and relatively risky, and we didn't know quite what would happen. We shot one version of it in the day, but we weren't entirely happy, so we came back again that night, brought back the cranes and the period cars, closed down the street again and got in nine takes. On the very last take the timing was somehow perfect, and seconds after, a huge thunderstorm came in. Getting that shot put us on a high for the rest of the production and set a tone of thinking-outside-the-box in how we would tell this story."
That initial creative spark carried over into several other set-piece shots. Another long take featuring Hart and his wife, Lee, coming together to have a private conversation in a diner was perhaps even more complex, as was a handheld shot of Hart coming out from inside a car onto a New York sidewalk and into the side entrance of a building. For this sequence, Steelberg oversaw the custom-build of a compact 35mm camera package – an XL2 with a 200ft magazine, small prime lens, diminutive matte box and mini-battery – that could be removed from a slider and then handed from one camera operator to another.
"We've become so accustomed to a certain way of storytelling with digital that it felt amazing to go back to putting more trust into the camera and to having everyone give their all, right from on the first take," says Steelberg. "The actors and the crew really invested into our visual storytelling strategy, and working on The Front Runner was a pleasant reminder of what film production can be about.
"Working with film again actually proved very easy, and the results look terrific. Indeed, after just the first few days of production, Jason asked me, 'Why on Earth did we stop shooting on film?' To which I had no immediate answer, apart from to reflect that it was like being reunited with an old flame and wanting to go back to shooting much more on film in the future."