Filmmaker Stories
DP Robbie Ryan BSC ISC combined 35mm film with wide-angled lensing and a fluid camera to depict the courtly capers in 'The Favourite'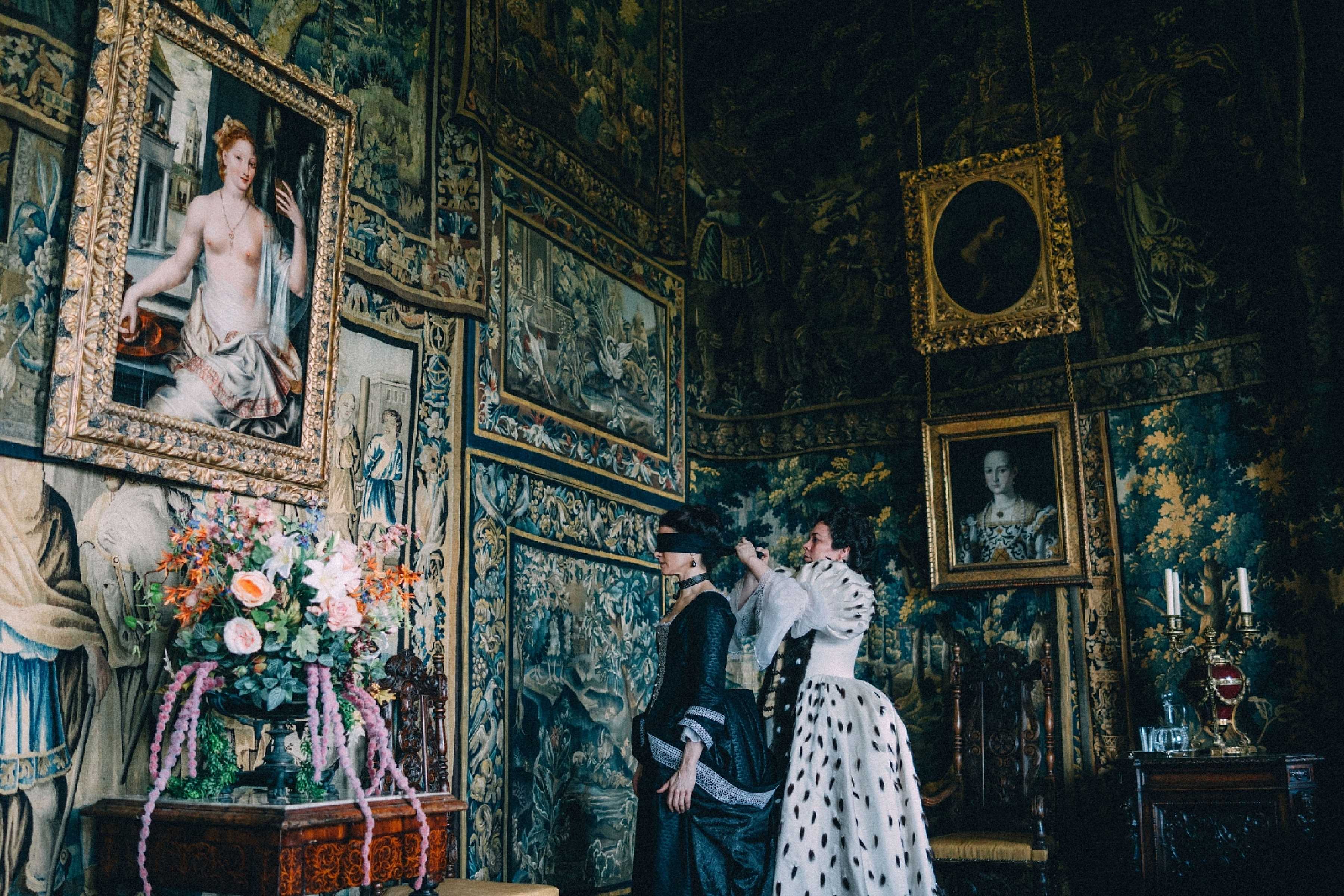 Using Kodak 35mm film, cinematographer Robbie Ryan BSC ISC visualized a bawdy, biting tale of royal intrigue, passion, envy and betrayal for Yorgos Lanthimos' critically-acclaimed feature The Favourite.
Picture this: England, early 18th century. While the country is at war with France, duck-racing and pineapple eating are thriving in the court of the frail Queen Anne (Olivia Colman). The regent's confidante, adviser and clandestine lover Sarah Churchill, Duchess of Marlborough (Rachel Weisz), governs the country by proxy, while tending to Anne's poor health and capricious temper.
But when the Duchess's younger cousin, Abigail (Emma Stone), arrives, and the politics of war become time-consuming for Sarah, Abigail steps into the breach as the Queen's close companion. Their blossoming friendship gives Abigail the opportunity to fulfill her aristocratic ambitions. No woman, man, politics, ducks or rabbits will stand in her way as the balance of power and affections shifts between the women who jockey to become the Queen's favourite.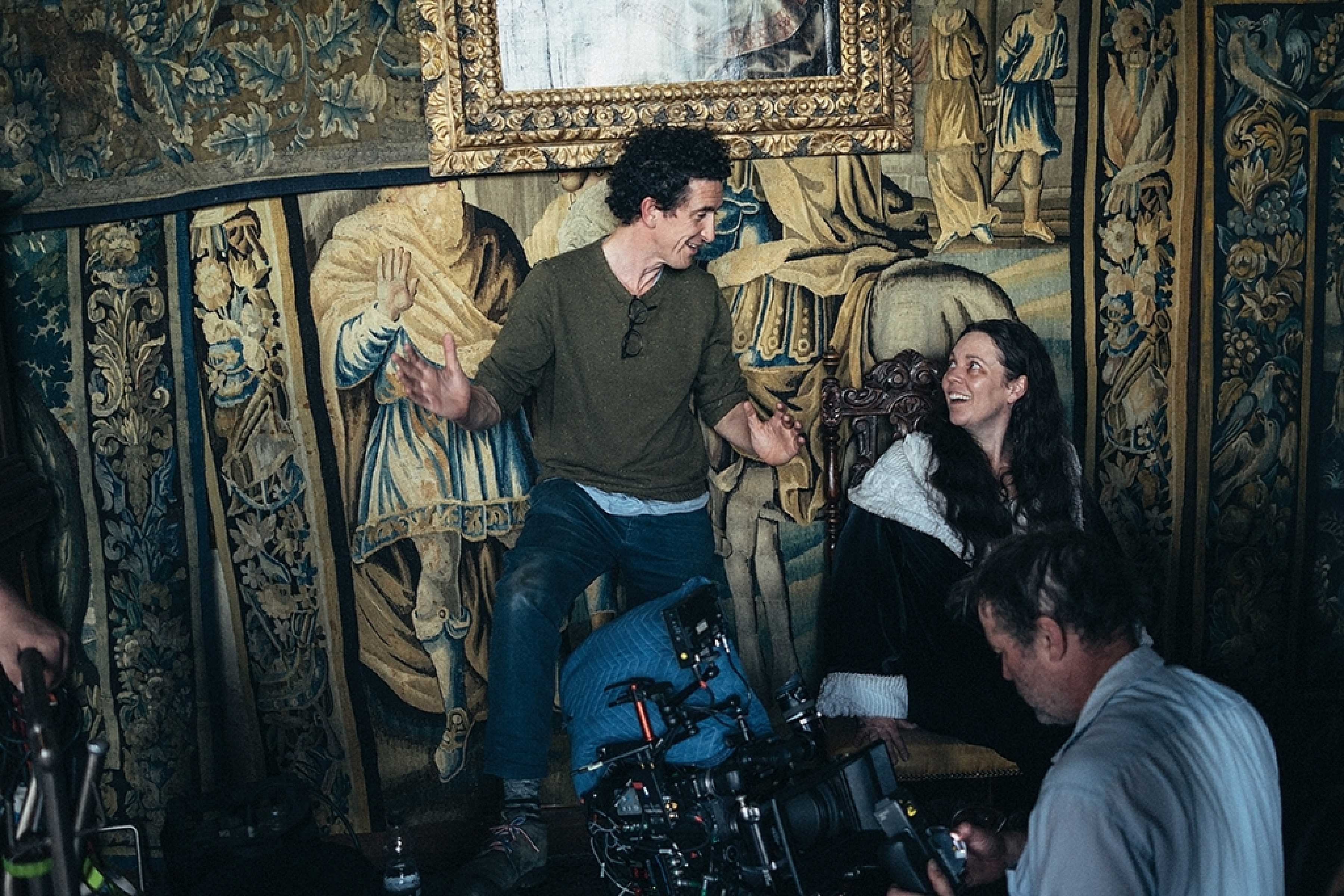 The Favourite had its world premiere at the 75th Venice International Film Festival on August 30, 2018, where it won the Grand Jury Prize and the Volpi Cup for Best Actress for Colman's performance. The $15M feature was produced by Element Pictures, Scarlet Films, Waypoint Entertainment and Film4, with distribution by Fox Searchlight Pictures.
Along with its winsomely comedic lead performances, a witty and often foul-mouthed script by Deborah Davis and Tony McNamara, plus sumptuous costume design by Sandy Powell. The madcap period romp has also been widely admired, and tipped for Awards season success, for Ryan's use of wide-angled perspectives and fluid camera style that transport the audience into an intriguing love triangle at the heart of royal affairs.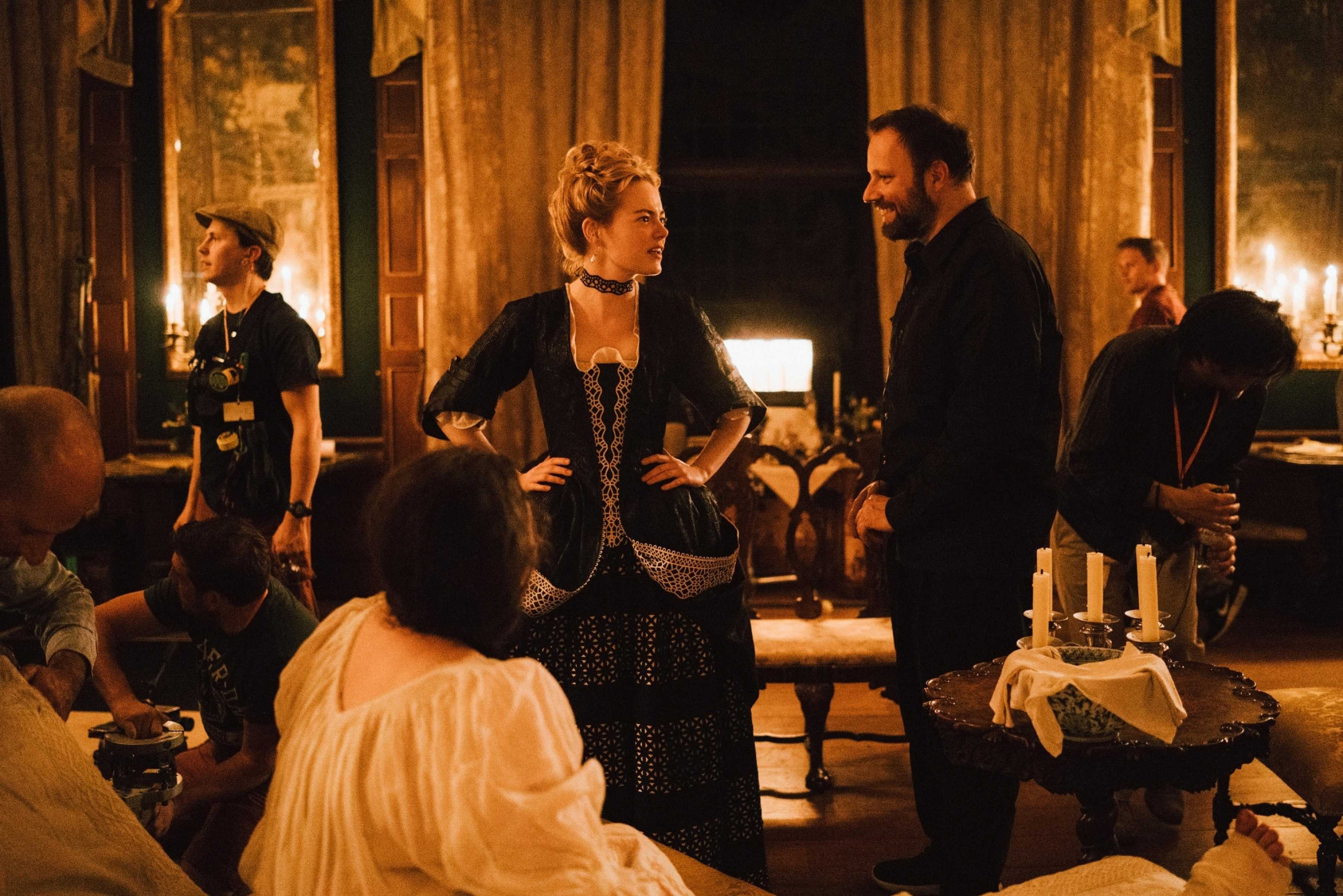 "I have been really lucky to have shot a lot of films on film over the last 10 years, and am very happy to shoot on film when I get the option," says Ryan, whose previous celluloid credits include Andrea Arnold's Red Road (2006), Fish Tank (2009), Wuthering Heights (2011) and American Honey (2016), Noah Baumbach's The Meyerowitz Stories (2017), and a clutch of features for Ken Loach, including The Angels' Share (2012), Jimmy's Hall (2014), I, Daniel Blake (2016) and the up-and-coming Sorry We Missed You (releasing 2019), captured variously on 35mm/16mm film. "I was delighted to learn that Yorgos wanted to shoot The Favourite on 35mm film, although the big thing for me was getting inside his vision for the production."
Principal photography began in March 2017 in the gardens and interiors of Hatfield House, Hertfordshire, concluding 45 shooting days later in May 2017. Lanthimos is a self-confessed celluloid stalwart who shoots whenever possible in available light and who is noted for the singular vision he brings to each of his features, such as Dogtooth (2009) and The Killing of a Sacred Deer (2017), both of which were 35mm-originated. He stated that a major reason for filming at Hatfield House was because, "From the beginning, I had this image of these lonely characters in huge spaces."
Speaking about his early conversations with Lanthimos regarding the visual language for The Favourite, Ryan recalls: "Shooting on film, wide lenses, natural light and fluid camera movement, were all of great importance to Yorgos on this production. He has a unique vision for every film he makes and hates the idea of conventional film coverage. For him, The Favourite was not so much a costume drama, it was rather more an enthralling character-driven story that he wanted to explore in his own particular visual way."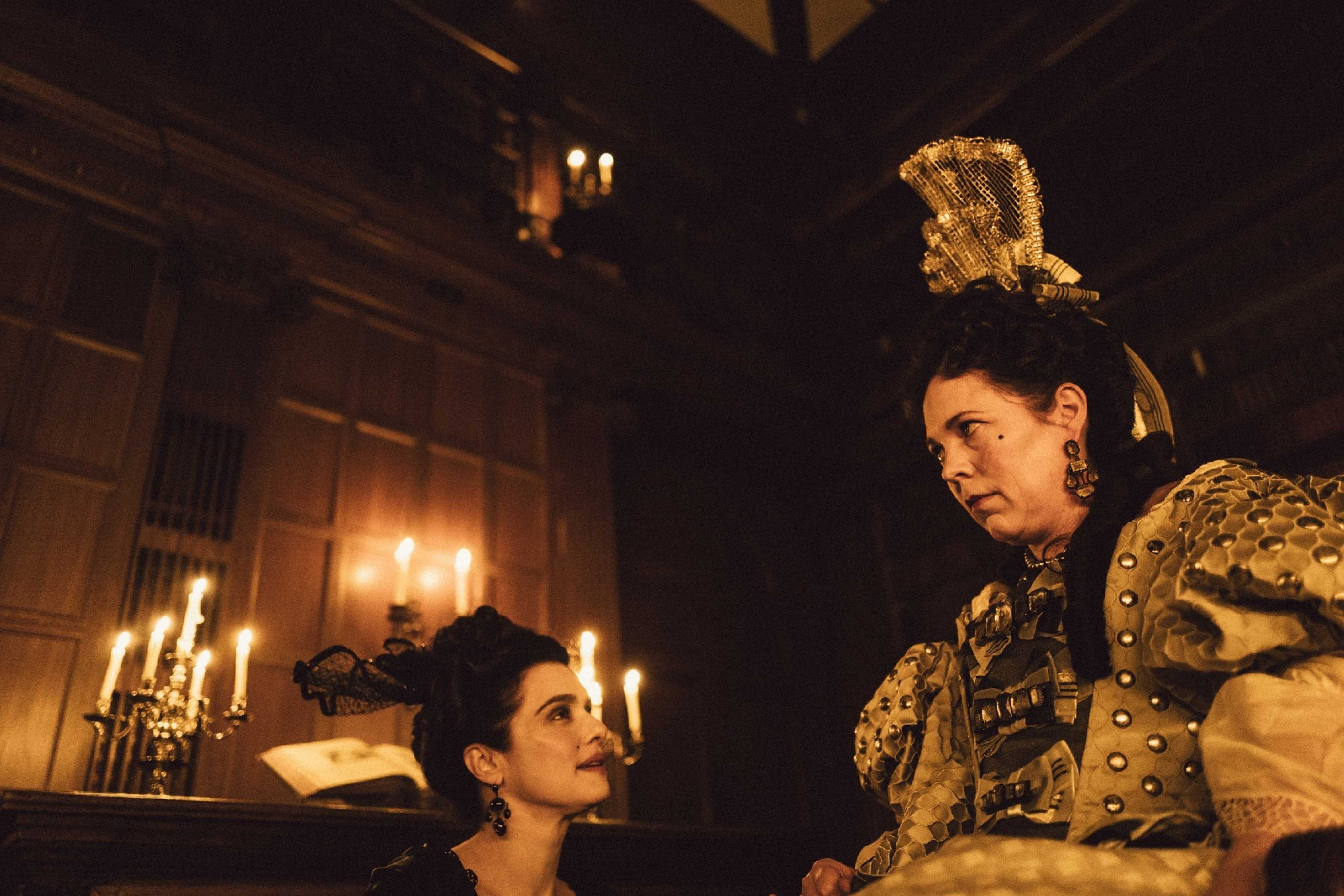 With this in mind, Ryan says he absorbed a number of references provided by Lanthimos. Chief amongst these was Gerald Kargl's 1983 Austrian horror Angst (DP Zbigniew Rybczynski), which saw the camera carried by the lead actor using a body rig, enabling a fluid spinning movement and unique POV as he performed.
"It's certainly a distinctive look, although because of the physicality that would have involved and the delicate nature of the costumes, it was not going to be possible to emulate that on The Favourite. But it was an exciting challenge nonetheless," says Ryan.
Other references included films such as All About Eve (1950, dir. Joseph L. Mankiewicz, DP Milton R. Krasner), The Servant (1963, dir. Joseph Losey, DP Douglas Slocombe BSC), Possession (1981, dir. Andrzej Zulawski, DP Bruno Nuytten) and My Ain Folk (1973, dir. Bill Douglas, DP Gale Tattersall) for their variously voyeuristic camera styles and atmospheric use of natural light.
After much discussion with Lanthimos and extensive testing at Panavision, London, Ryan selected a set of spherical Primo close-focus lenses that would visually embrace the characters while also underscoring their entrapment. This included an ultra-wide 6mm lens, with a view so broad that meant the hall sets had to be completely cleared of crew and equipment.
"In itself the 6mm lens is physically a piece of art, made with very high-end glass," Ryan enthuses. "Visually, it transcends the usual fish-eye look with a special visual distortion - not overly aggressive, or too bendy. As a storytelling device, it reveals in the same frame every inch of the luxury and power of the palatial surroundings, yet it's also claustrophobic, giving a powerful sense that the characters are isolated, almost imprisoned in the location. It was just what Yorgos wanted, small characters in a big space, and a feeling of no escape."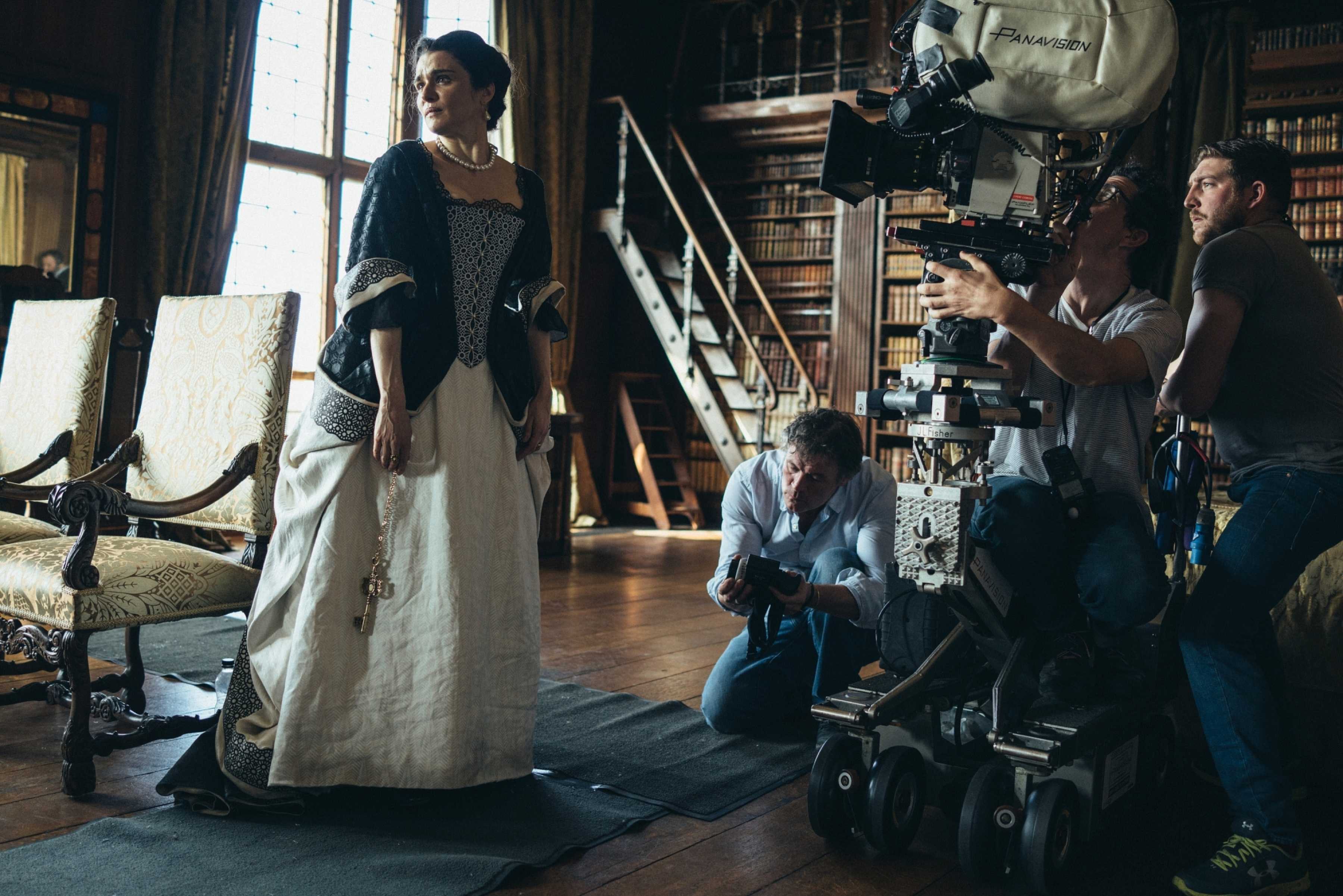 Ryan adds: "I believe one film critic said The Favourite felt like a playground that turns into a battleground that becomes a prison. That's a very good explanation of what the film tries to get across with these characters, and the wide lenses were pretty integral to that experience."
Being highly aware of Lanthimos' predilection for shooting in available light with naturalistic look, Ryan selected KODAK VISION3 500T Color Negative Film 5219 for the production's nighttime exterior/interior sequences, with KODAK VISION3 200T Color Negative Film 5213 for day interiors, and KODAK VISION3 50D Color Negative Film 5203 used for day exterior scenes. Film processing was done at i-Dailies, now Kodak Film Lab London.
"The beauty of shooting on film is that you feel you are making a real feature film," says Ryan. "During production, the entire ensemble of the actors and the crew are simultaneously excited but respectfully focused during every take, and I think you can really sense that on-set energy we all had during The Favourite. Unlike digital, where you have to impose a 'filmic look,' the default setting of film is a 'filmic look.' Whilst I understand that you can see what you are getting with digital on set, I just don't like working that way. I much prefer the surprise of watching film dailies, and 95% of the time you fall in love with what you get back because film simply looks incredibly beautiful. Plus, film is incredibly flexible and durable – you can do so many things to it in terms of under and over-exposure, push or pull-processing, and it will always amaze you with gorgeous results in color, skin tones, details in the highlights and shadows."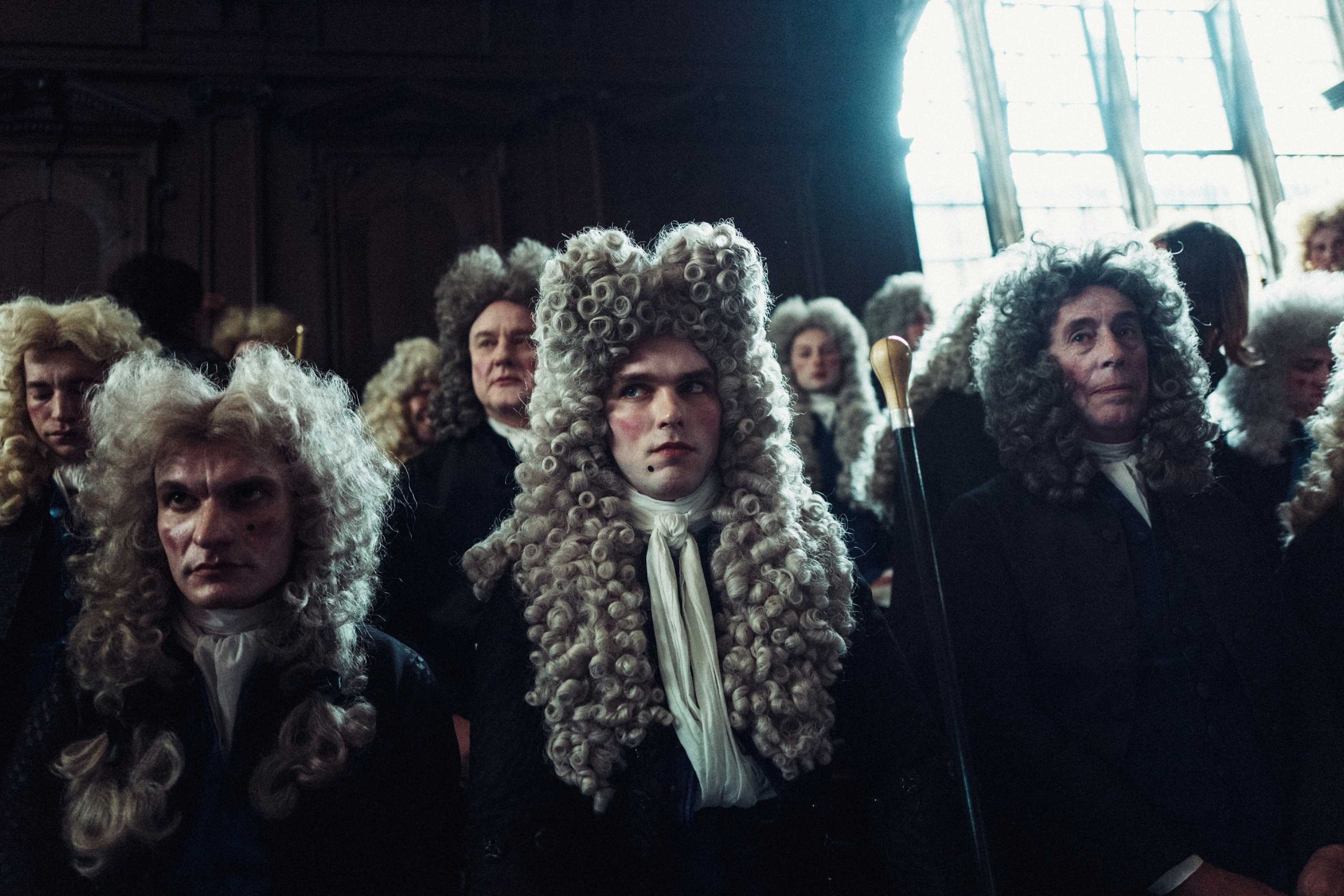 While Ryan has shot many features on film in natural and available light, he reveals that working with Lanthimos – who he describes as "a director with clever, confident cinematographic eyes" – using real candlelight and a minimal lighting package, led to some new understanding of how things can be done.
"When it came to shooting some of the night scenes using the 500T, Yorgos made some brave and bold lighting decisions," Ryans explains. "Sometimes, we had just half a dozen candles for illumination in a big hall, and I'd be concerned about registering a decent exposure. Typically, I might have brought in some subtle extra lighting to solve that, but Yorgos was cool-headed enough to make the decision to push the film stock by one or two stops at the lab. The resulting images looked lovely, with a deep, beautiful blackness enveloping the characters. I really relished his different perspective and fearlessness on how to get results like that."
Ryan operated the camera during the shoot, assisted by 1st AC Andrew O'Reilly. The gaffer was Andy Cole, with grip Andy Woodcock supporting perhaps Ryan's most demanding challenge on The Favourite – fashioning the physical yet immersive camera movement that Lanthimos envisioned, but without employing Steadicam.
"I'm not sure we achieved exactly what Yorgos had in his mind's eye, but it was certainly a lot of fun trying to get there," Ryan remarks. "A lot of what you see is brilliant, precise and sensitive movement of the dolly. We also incorporated some whip pans which, because of the wide lenses, saw the whole room move around in an unusual sense. But we also explored different gimbal rigs to motivate the camera, especially over rough exterior terrain and tricky interior tracking shots."
One of these systems turned out to be the Exoskeleton and electronic handheld Double Helix camera stabilisation combination from Mr Helix, based at Pinewood Studios, which was specially adapted to take the Panavision Millennium XL2 35mm film camera.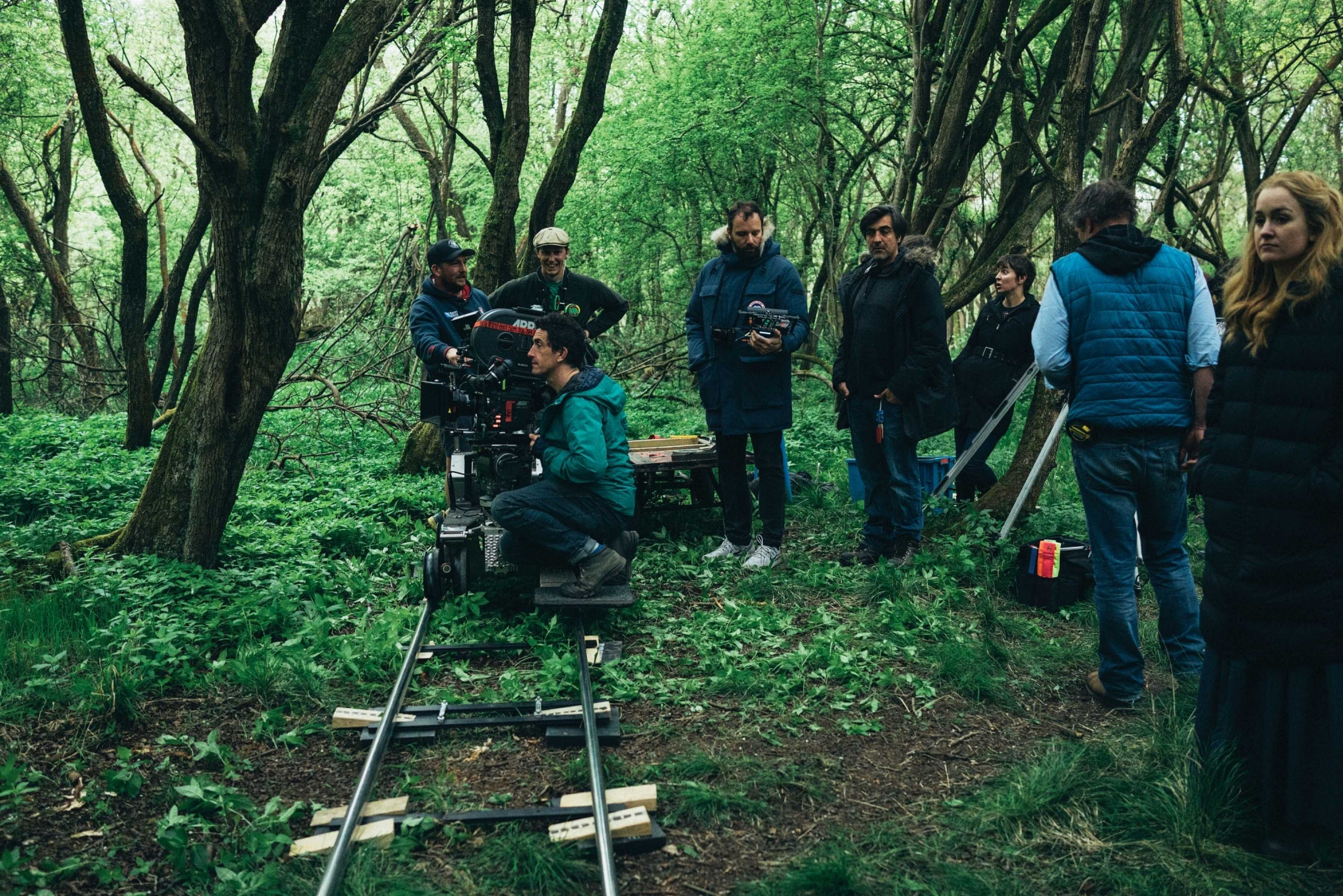 "I really enjoyed using the Helix system, as it gives a visual language that is different to Steadicam, and allowed us to capture shots – from tracking vehicles, Quad bikes, on-foot and off the dolly – in a fluid and floating way that you can't achieve with any other piece of kit 35mm-wise," he says. "The camera movement is a big part of the film, a little bit observational, and this kind of thing gave it a sense of another character almost."
During production, Ryan came upon a hugely difficult moment when his father, Dave Ryan Snr, passed away unexpectedly in a flying accident, forcing the DP to leave set for a week. This saw Stephen Murphy take up the cinematographic duties until Ryan's return.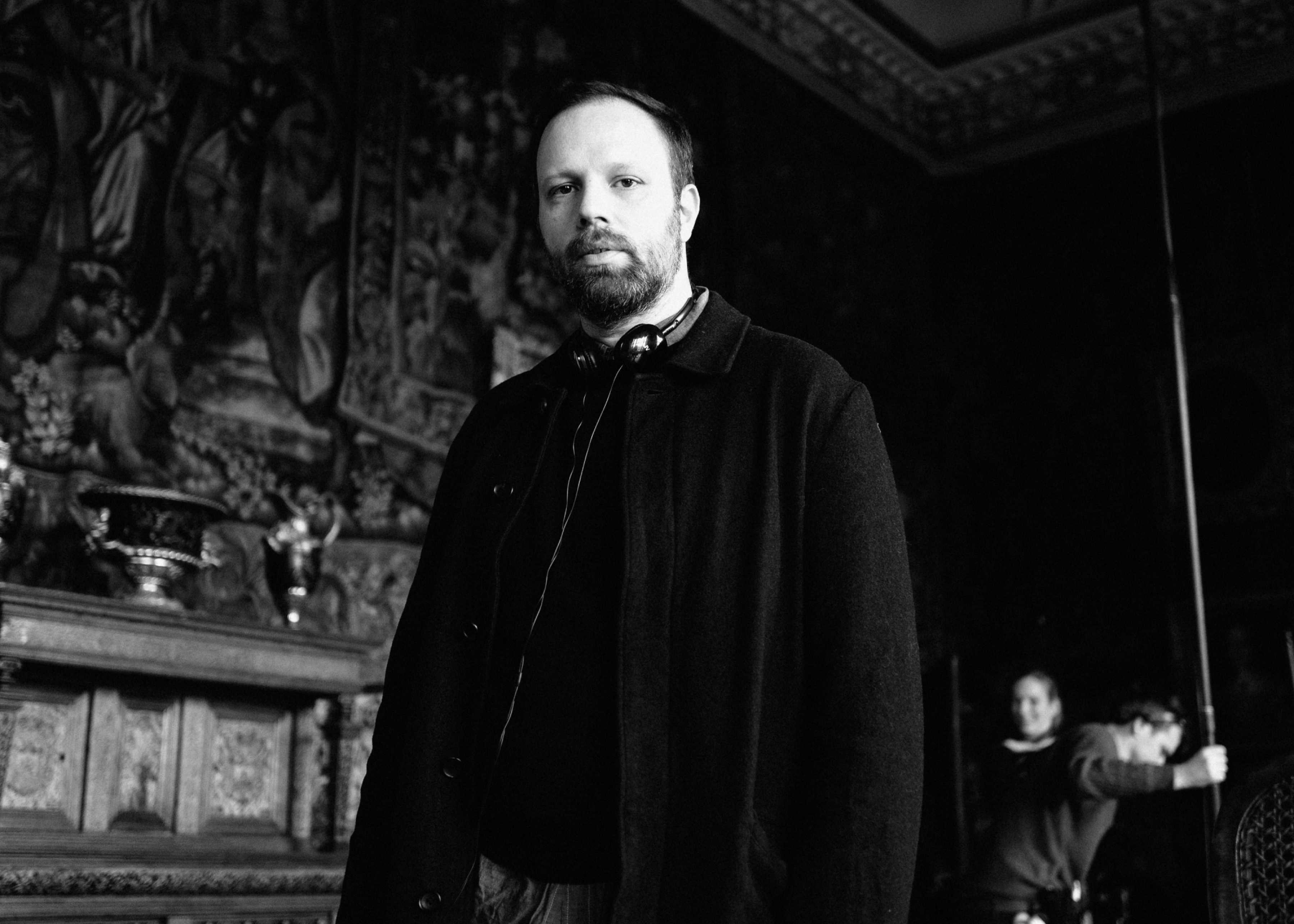 "Stephen was very much a blessing," says Ryan. "When he came in he didn't know anything about the project, nor Yorgos' particular requirements, but he did exactly what was asked of him and he did an amazing job. Stephen played a significant part in keeping the project going, without too much of a hitch, and I thank him very much for that."
Ryan concludes: "Working with Yorgos was a learning curve everyday, but he inspired the cast and crew in a phenomenal way. The fun and enthusiasm we had on-set has definitely transferred to the screen.
"I am especially pleased that The Favourite continues to fight the good fight for motion picture film. Whilst I applaud filmmakers like Chris Nolan for championing film on big-budget productions, it's not as outrageous financially as people might think for lower-budget projects, and can be very cost-effective against digital when the sums come out. Film gives you great production value, and I am very happy with the outcome."