Filmmaker Stories
DP Janusz Kamiński on shooting on KODAK 35mm, 16mm and Super 8mm for Steven Spielberg's emotional story of 'The Fabelmans'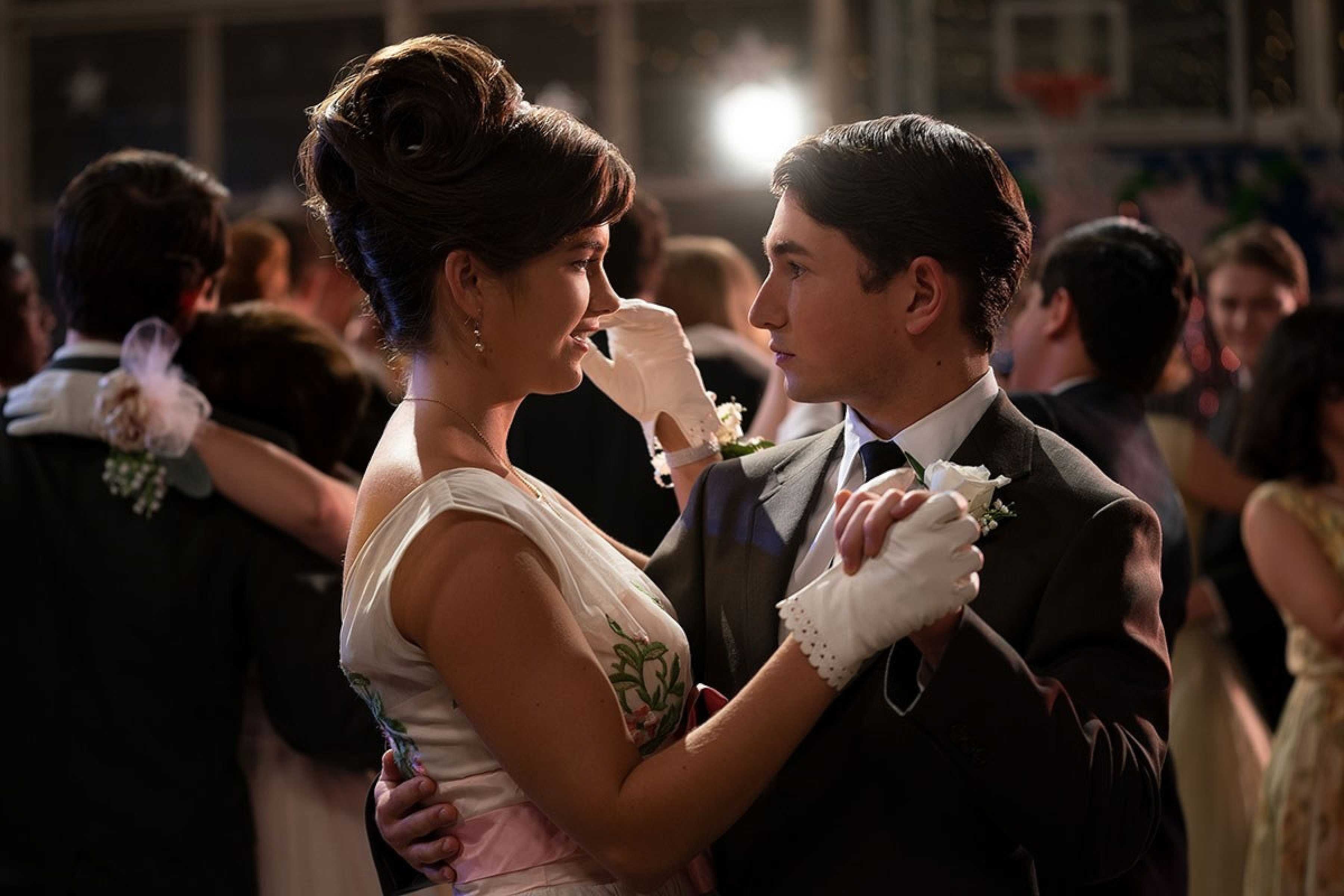 "I've shot a great many movies for Steven during our long collaboration – sci-fi blockbusters, entertaining crime capers and momentous historical dramas – but this was probably the most emotional experience of them all," reveals cinematographer Janusz Kamiński about his time spent working on director Steven Spielberg's semi-autobiographical, coming-of age story, The Fabelmans.
The film represents Kamiński's 19th consecutive feature film with Spielberg and comes hot on the heels of their work together on West Side Story (2022).
Stylishly captured on KODAK 35mm, 16mm and 8mm film, The Fabelmans is loosely based around the director's childhood reminiscences, digging into family roots and the formative experiences that shaped him into one of the most beloved and successful filmmakers of all time.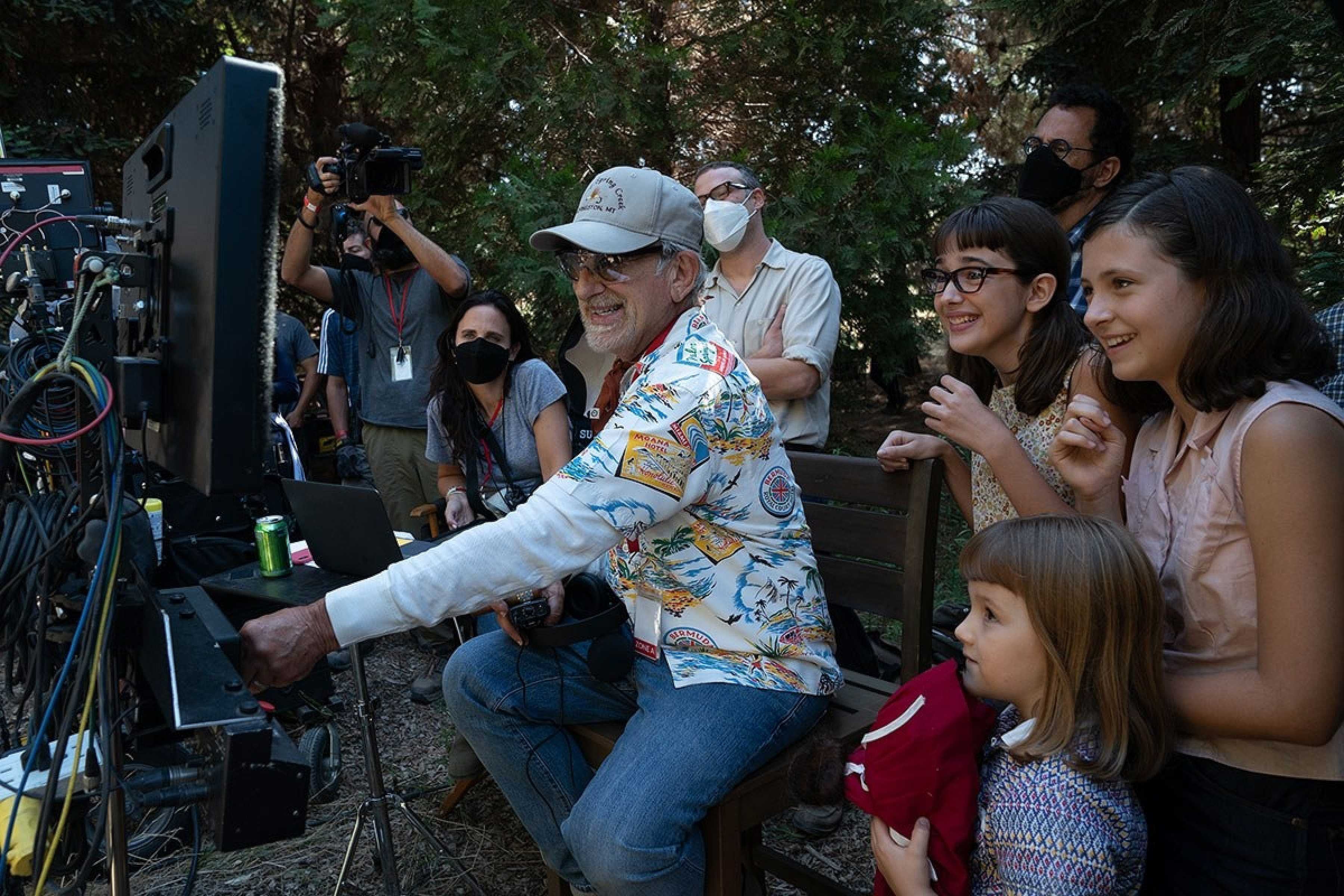 Incorporating beautifully rendered boyhood reminiscences, plus recreations of Spielberg's own early home movies, the story is told through the fictional character of Sammy Fabelman, the youngest child in a middle-class Jewish family, whose father's career transports them from New Jersey to Arizona and then California.
The film opens with young Sammy's first trip to the cinema, and the traumatizing impression he is left with after watching the catastrophic train crash sequence in The Greatest Show on Earth (1952, dir, Cecil B. DeMille, DP George Barnes ASC). Encouraged by his mother to recreate that scene on film using toys in his bedroom, the anxious Sammy regains a sense of control, and quickly aspires to become a filmmaker. After discovering a secret that shatters his parents' marriage, he begins to explore how the power of films can help him see the truth about his dysfunctional family and navigate the troublesome world of school bullies and anti-Semitic abuse.
The Fabelmans stars Gabriel LaBelle as Sammy, alongside Michelle Williams, Paul Dano, Seth Rogen and Judd Hirsch in supporting roles. There's also a cameo performance by David Lynch re-enacting a real-life encounter between Spielberg and legendary director John Ford.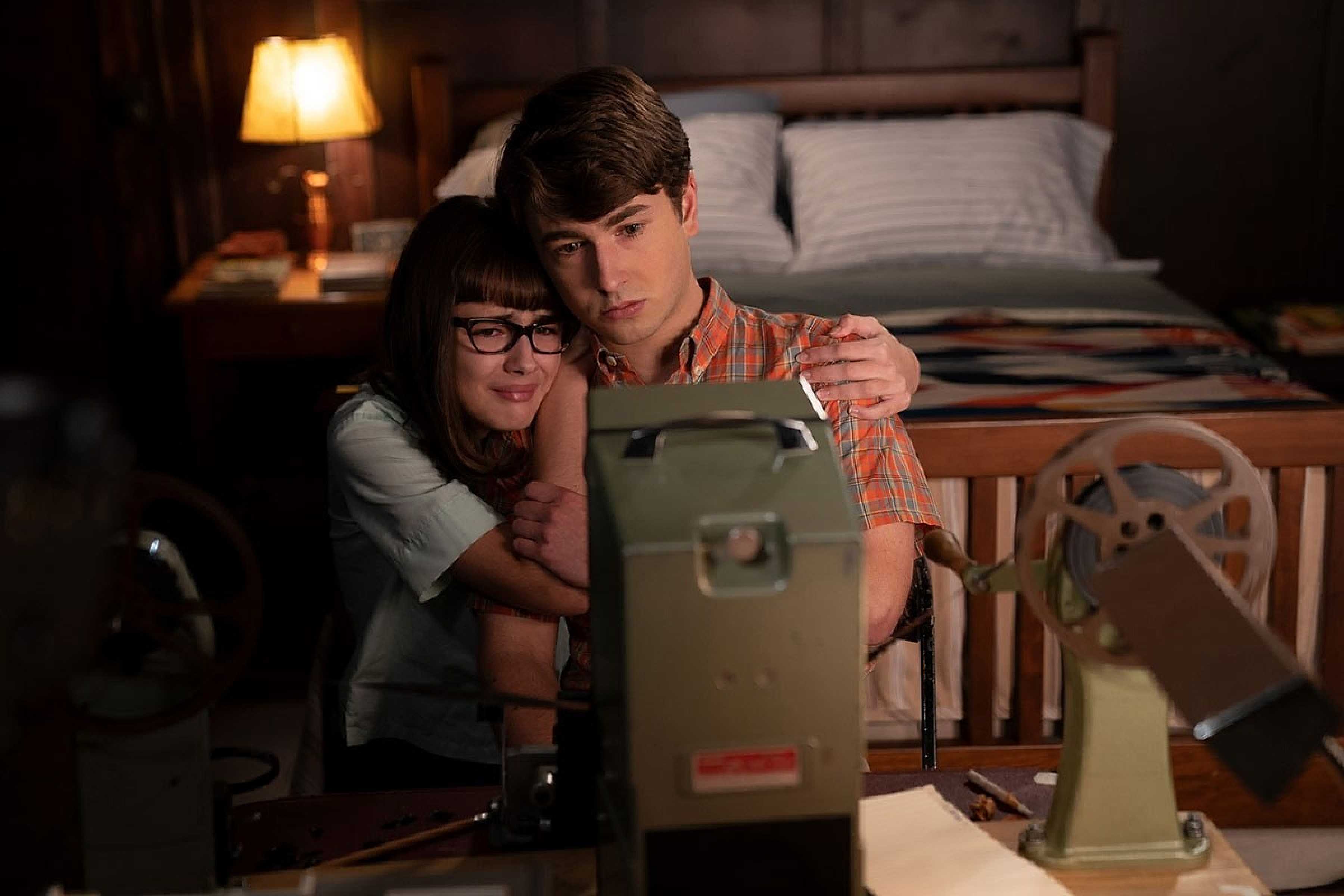 The $40 million Universal Pictures production had its world premiere at the 2022 Toronto International Film Festival, winning the People's Choice Award. Along with five-star reviews praising its earnest direction, lead performances and Kamiński's delicately wistful cinematography, The Fabelmans has since garnered Best Motion Picture and Best Director awards at the 2023 Golden Globes, and (to date) numerous nominations from the Critic's Choice, BAFTA, DGA, SAG and PGA organizations.
Spielberg initially conceived the concept for the film with his sister Anne as early as 1999, but reservations about upsetting his parents – Leah Adler and Arnold Spielberg, who died in 2017 and 2020, respectively – saw the project put on hold for two decades. Spielberg, who barely spoke to his father for 15 years after his parents separated, revisited the project with screenwriter and frequent collaborator, Tony Kushner, as they were making West Side Story, and completed the screenplay at end of 2020.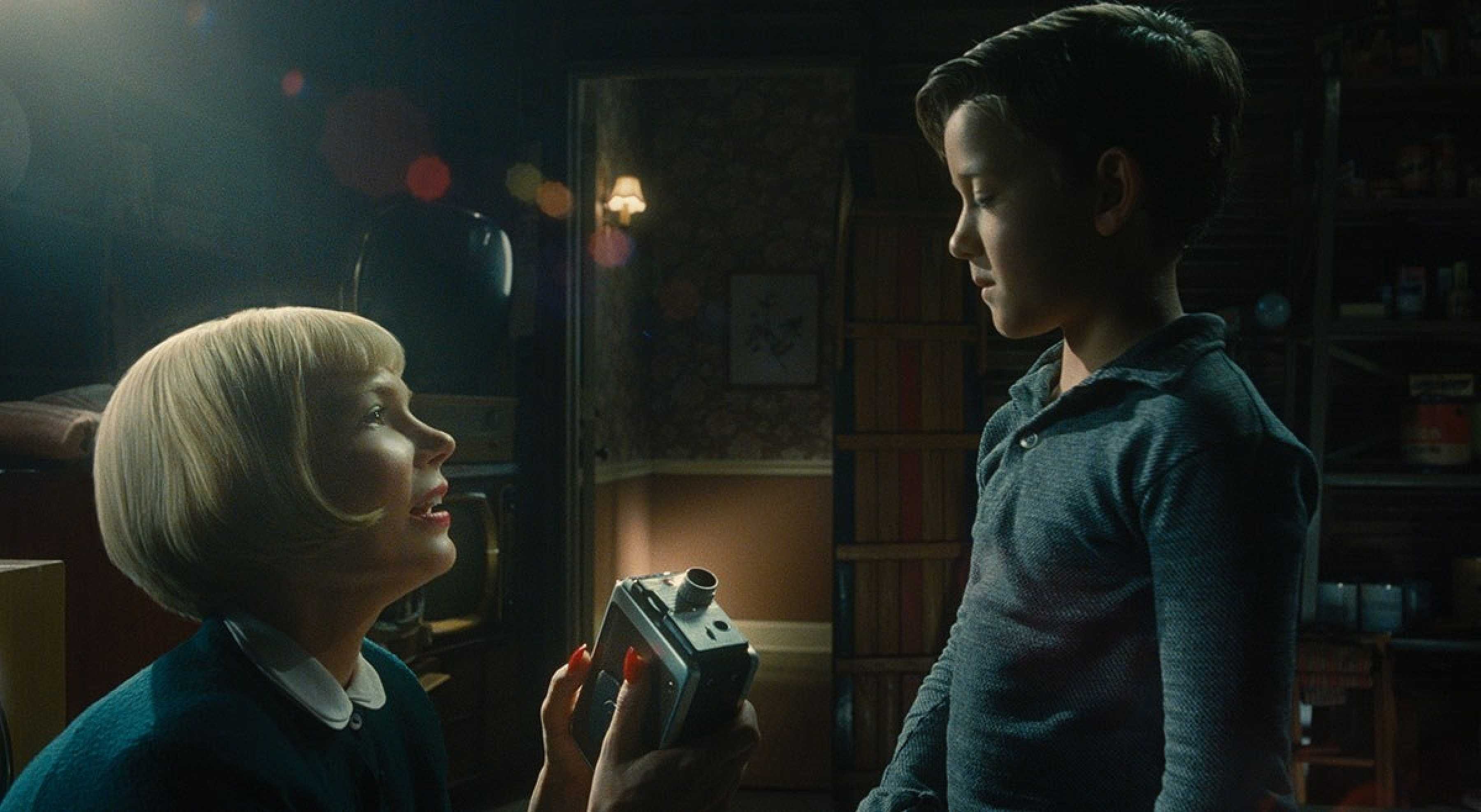 "The script was simply wonderful – warm, loving and deeply personal – and as soon as I read it, I knew it would make a beautiful movie," says Kamiński, who earned Best Cinematography Oscars® for Schindler's List (1993), his first title with Spielberg, and Saving Private Ryan (1998), as well as six Academy Award® nominations for his other films with the director.
"But I also thought how very brave Steven was to reveal and share certain things about himself and his background, without any sugar-coating, that most people would really not have known about him until this particular movie. That honesty – about depicting fractured relations, parental estrangement, bullying, racial prejudice, the ambition and consequences of dedicating yourself to an artform that can both heal and tear you apart – was courageous and special."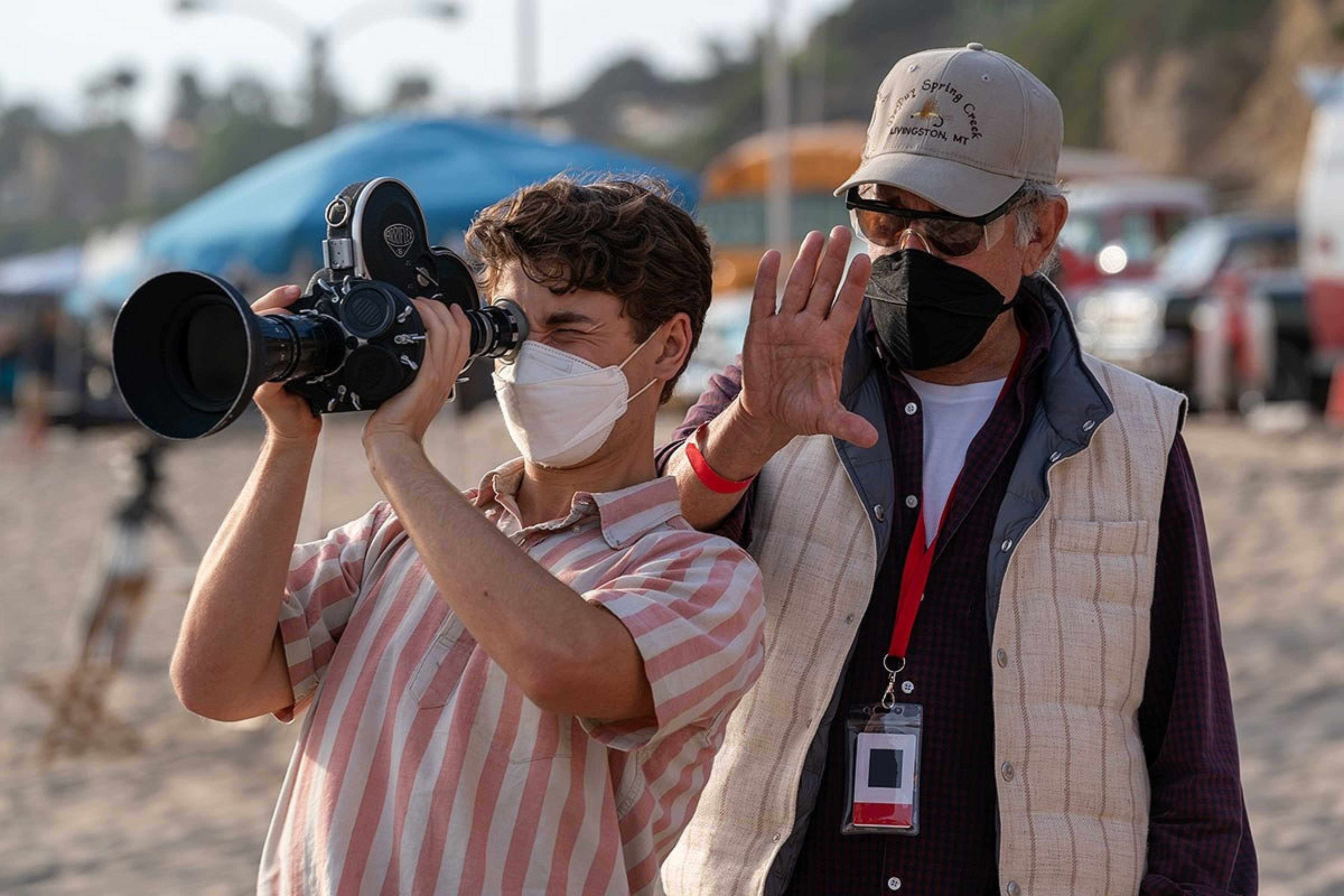 Kamiński adds, "Steven has always been a very personal filmmaker in the way he brings something about himself and the human condition into his films. Divorce helped to drive the narrative within E.T. The Extra Terrestrial (1982, DP Allen Daviau ASC), and The War of The Worlds (2005), involved a story about a father trying to connect with his son amid a terrifying alien invasion.
"But unlike the other movies we've made before, The Fabelmans was about Steven being more directly introspective, looking inwards and not framing his private anxieties inside a wider narrative. There were no UFOs or aliens. This was a simple story about a boy who grew up as a child of divorce to become a legendary filmmaker, with a home-movie camera helping to give him identity, purpose and perspective.
"I've been around Steven and his family for close to 30 years. It was touching to see the tearful reaction when his sisters visited the sets we had built. And it was very, very emotional to be involved in telling this story."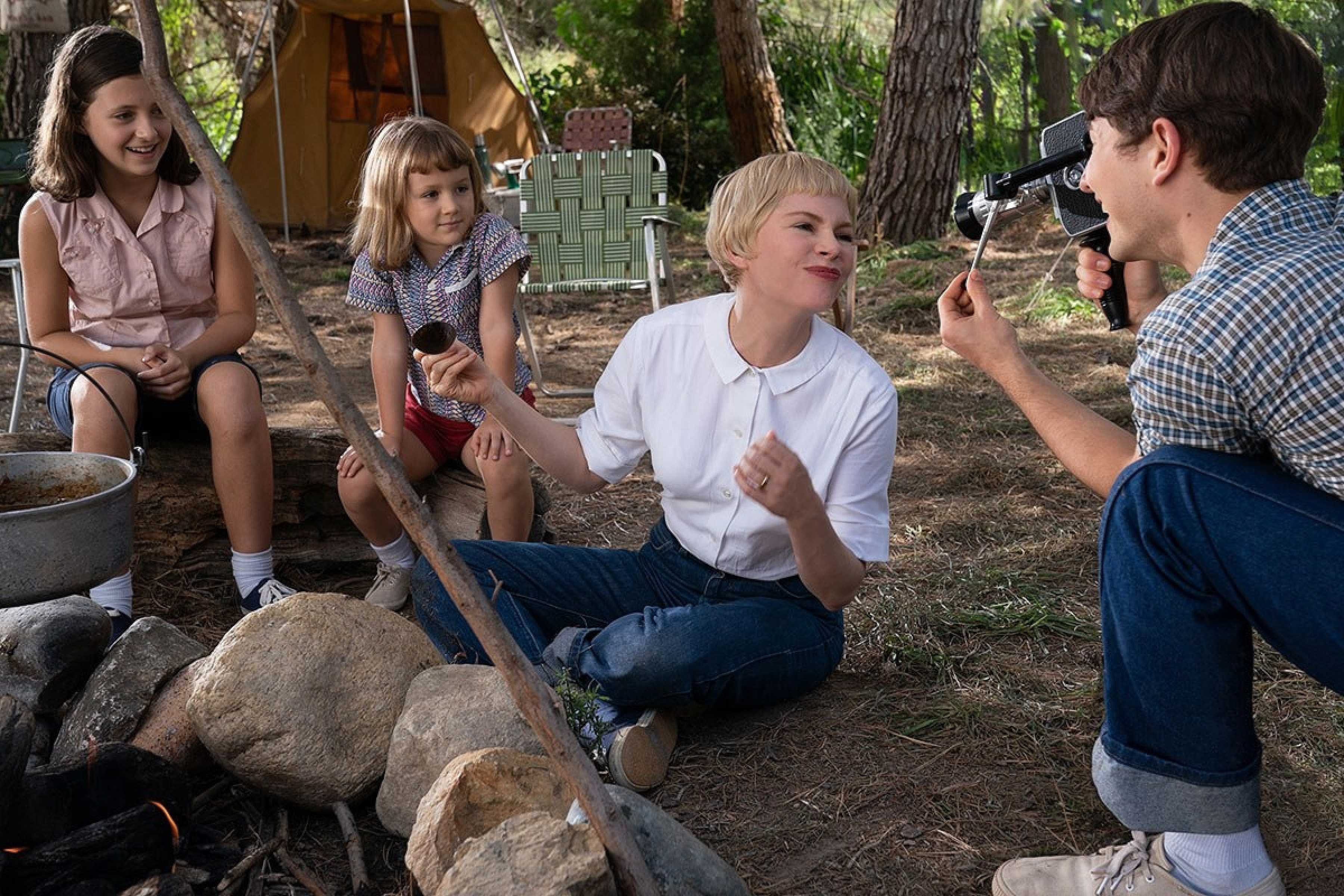 Principal photography on The Fabelmans commenced in the midst of the Covid-19 pandemic, on July 17, 2021, before concluding some 59 shooting days later on September 27 of that year. Production took place at locations around Los Angeles, Sequoia National Park in the southern Sierra Nevada, California, and on the lot at Paramount Studios, where the sequence involving David Lynch as John Ford was filmed.  
To recreate the three houses that Spielberg lived in during his childhood – in Haddon Township, New Jersey; Phoenix, Arizona; and Saratoga, California – production designer Rick Carter referenced floorplans and period details that Spielberg had sketched out from memory. And then, at Kamiński's behest, he constructed sets that were marginally larger in size so as to make them more workable for the camera and lighting crew and equipment, including the execution of 360-degree shots that would elaborate on Sammy's emotional mindset, such as the swirling depiction of Sammy as a teenager splicing pieces of film on an editing machine.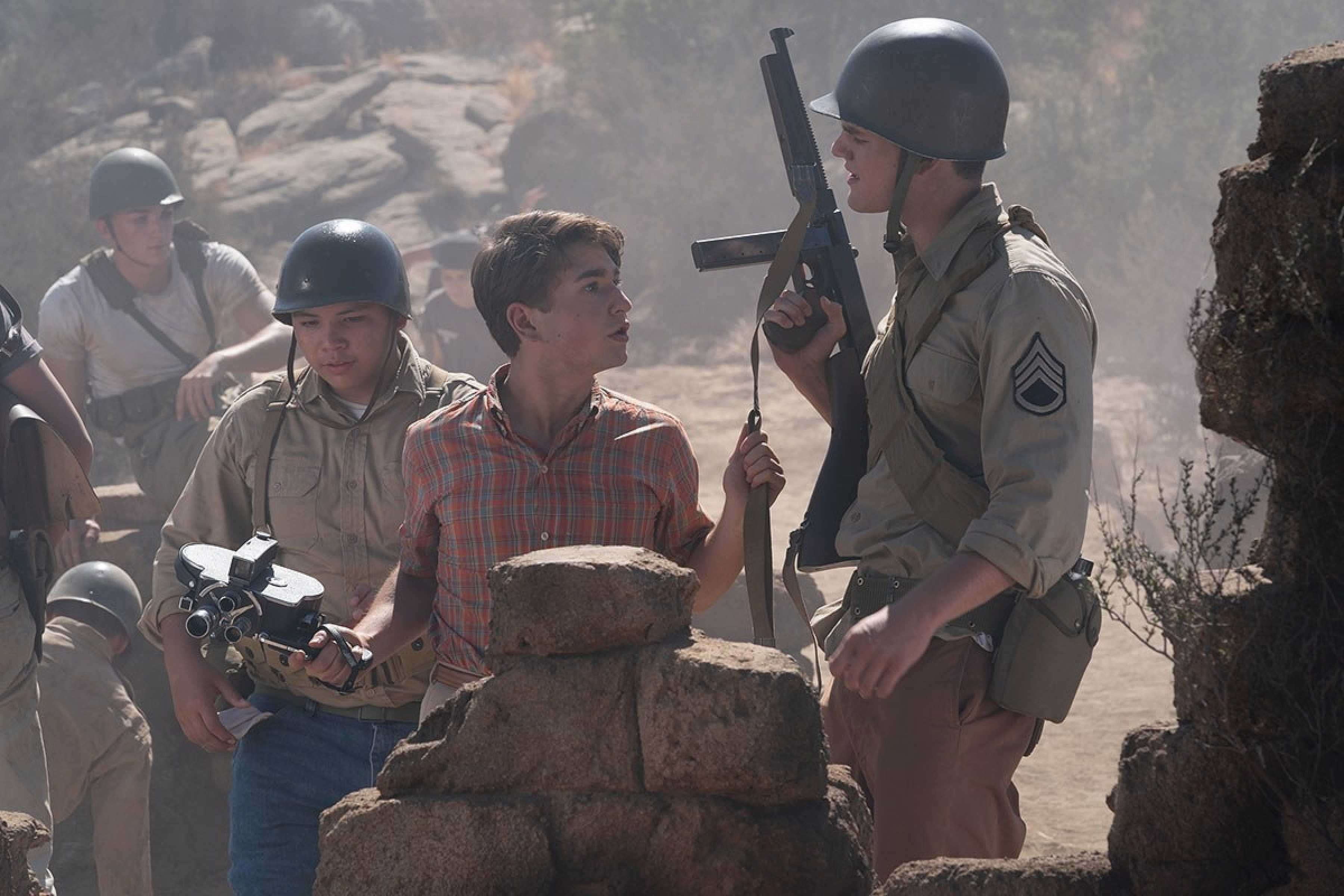 "There was really no reason to research the different time periods for this production, because we have covered them many times before on other films, such as Catch Me If You Can (2002) and West Side Story," says Kamiński. "I like big, glamorous Hollywood movies from that period because it gives you the chance to romanticize the images, and this certainly was a movie that permitted me to do that.
"However, this was not as flashy a movie as, say, West Side Story was, where I purposely encouraged flaring in imagery to add lyricism to the dreamy romantic sequences. This gloss on this film was more gentle and conventional compared to other films we have made, but it's still warm and romantic."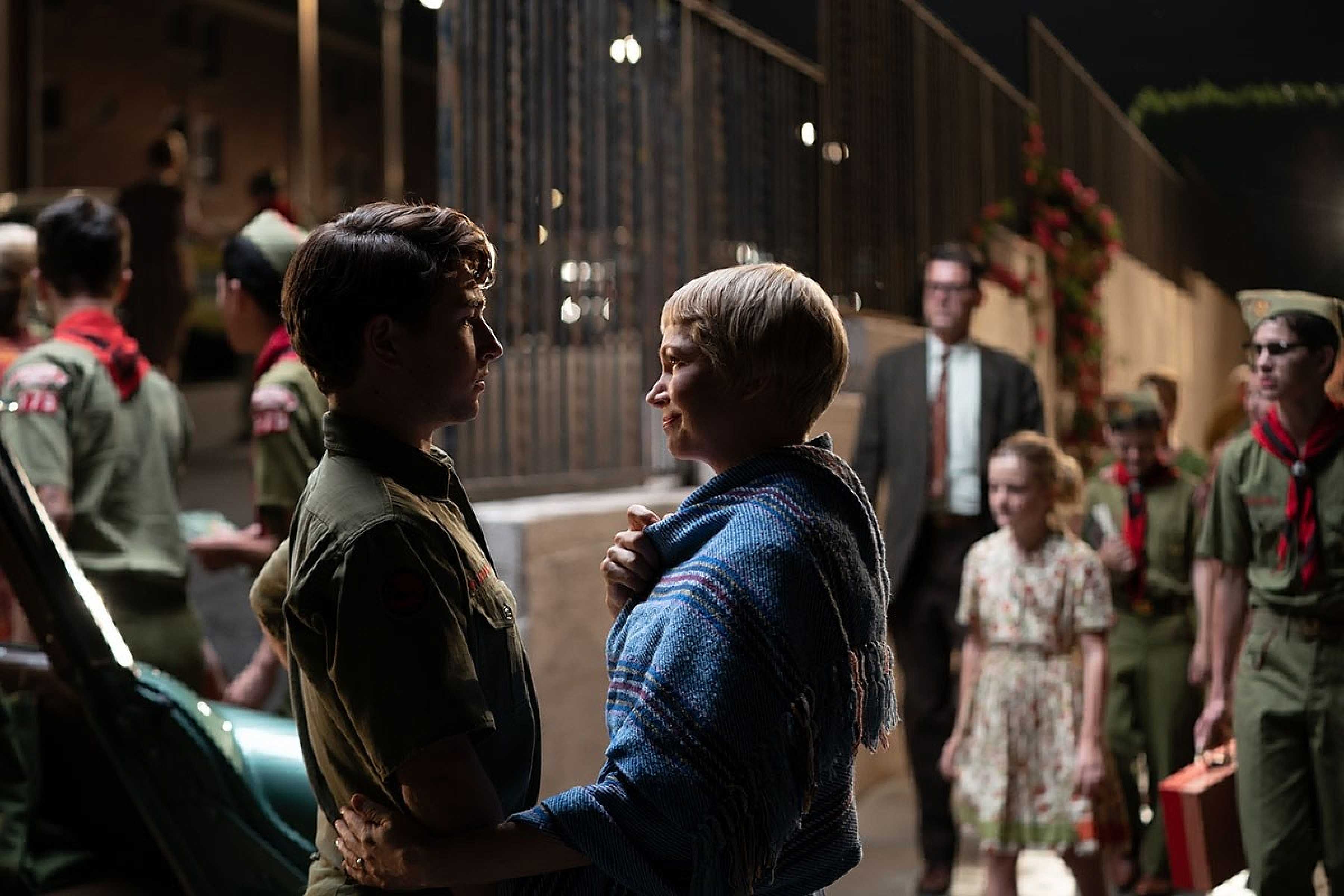 Kamiński framed The Fabelmans in 1.85:1 aspect ratio, and went with Panavision Panaflex Millennium XL2 cameras, fitted with Panavision PVintage Lenses, for the mainstay of narrative storytelling.
ARRIFLEX 16ST and 416 16mm cameras with Panavision Primo Lenses, plus Super8mm cameras, were variously used to film Sammy's re-enactment of the dreadful train crash from The Greatest Show on Earth, plus the recreations of Spielberg's early home movies, including a war film that echoes the gravitas of Saving Private Ryan. The camera package was provided by Panavision in Woodland Hills.
As for film stocks, Kamiński went with KODAK VISION3 500T Color Negative Film 5219 for the day/night interior and night exterior scenes. KODAK VISION3 50D Color Negative Film 5203 was used for most of the day exteriors, switching to KODAK VISION3 250D Color Negative Film 5207 if shoots extended beyond normal daylight. Sammy's films were shot on 16mm and Super 8mm VISION3 250D 7207 and VISION3 500T 7219 film stocks. Film processing was done at FotoKem in Los Angeles, with dailies scanning and the final DI grade completed at Picture Shop in Burbank.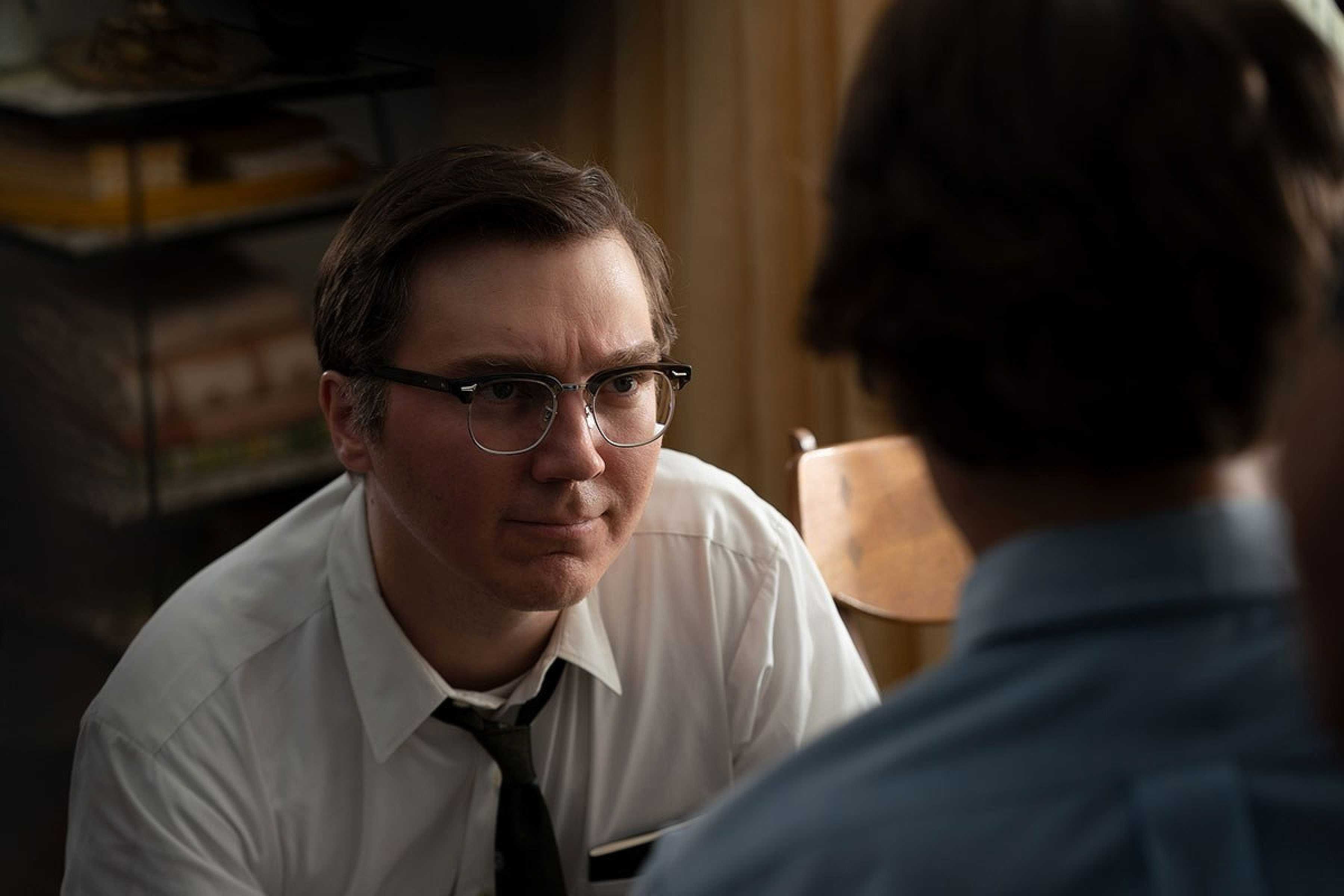 "Even now, after all of these years and so many movies, Steven still loves the elegance of film aesthetics," declares Kamiński. "Whatever story you are telling, film remains an incredible artistic choice.
"We also both enjoy the filmmaking regime, where you actually cut, check-the-gate, reload the camera, reset and go again, rather than just rolling, rolling, rolling, which is often the case on a digital production, when you likely pile up hours and hours of extra material, costing thousands and thousands of extra dollars."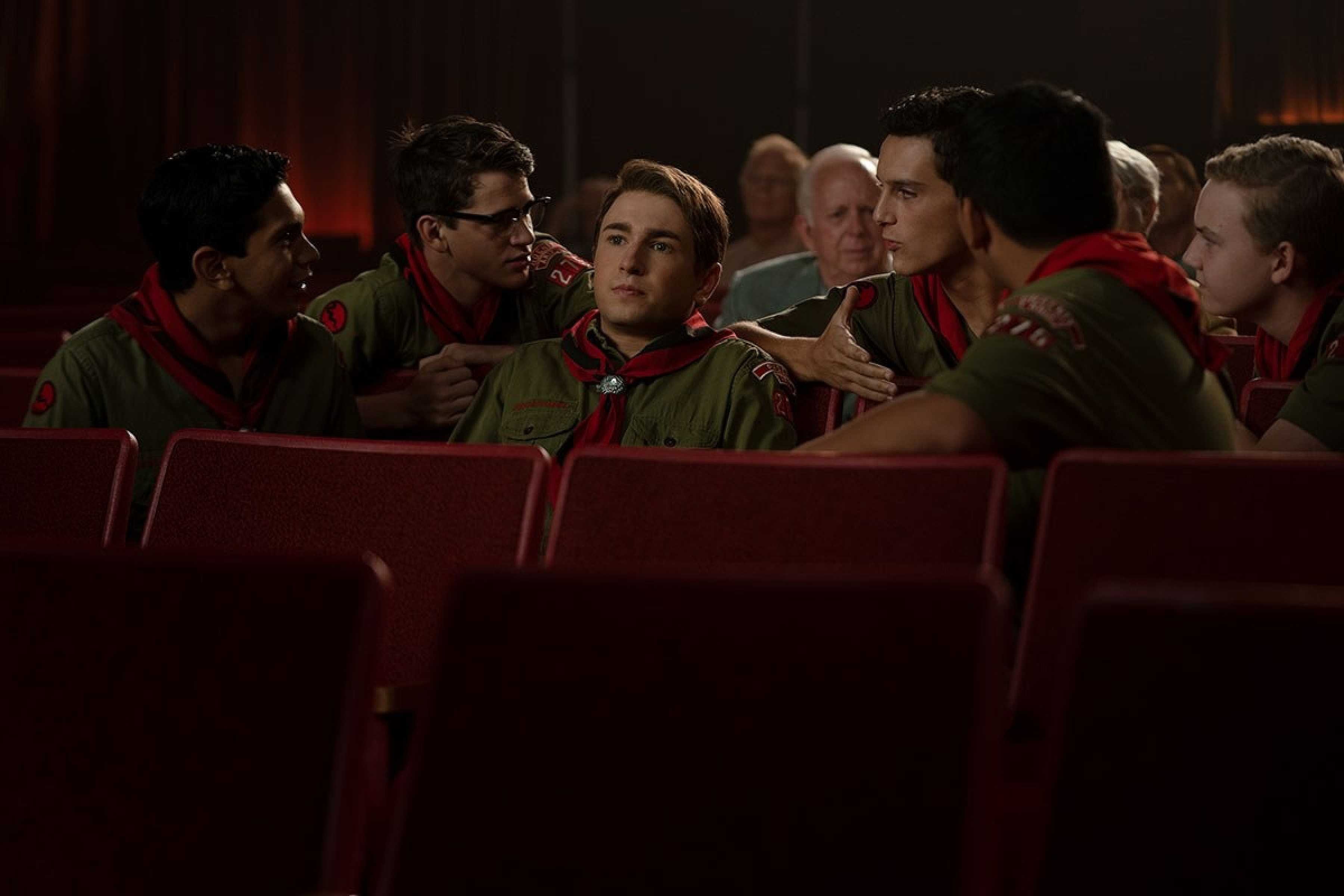 Kamiński assembled a formidable crew for the shoot, "many of whom I've had the pleasure to work with for 25 years or more," he enthuses. Mitch Dubin wielded A-camera, assisted by Mark Spath on focus, with Colin Anderson on B-camera/Steadicam, assisted by Jeff Porter. The key grip was Ray Garcia, with John Mang working as dolly grip.
A relative newcomer to the fold was Magdalena Górka, working as second unit director of photography, who shot the majority of the home movie sequences on 16mm and 8mm film. Along with gaffer Chris Culliton, Kamiński also singles out dailies color timer John Vladic, who supervised the neg scanning and delivery of color-faithful rushes for editorial, plus final DI colorist Mike Hatzer, as vital members of his team.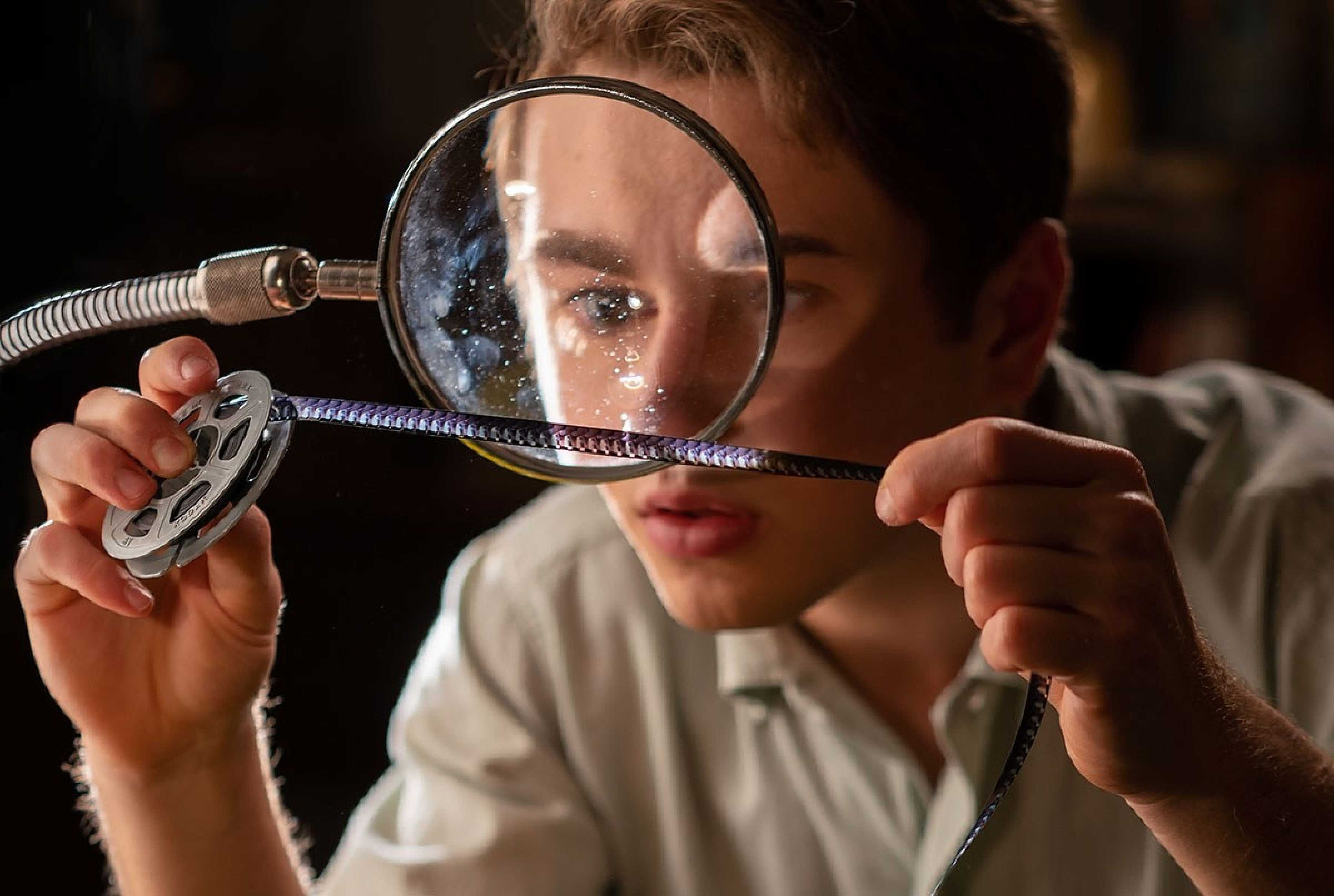 The lighting package for the production was provided by Cinelease and contained a combination of traditional Tungsten and HMI fixtures, along with modern LED illumination. The 500T film did the lion's share of work on scenes set in the Fabelman's various houses. Being rated at 400ISO with a typical target stop of T4 meant a lot of light was required.
The daylight interiors were lit mainly through window openings, using direct light from ARRI T24s in combination with muslin-bounced illumination from ARRI T12s. These were supplemented with large, truss-mounted softboxes for ambience, powered with ARRI Sky Panel S360s or Cineo Quantum C80s. Practical lights were also the heart and soul of photographing the interiors, which saw Kamiński, Culliton and set decorator Karen O'Hara, working closely together to select and carefully place desk, table and bedside lamps within the sets.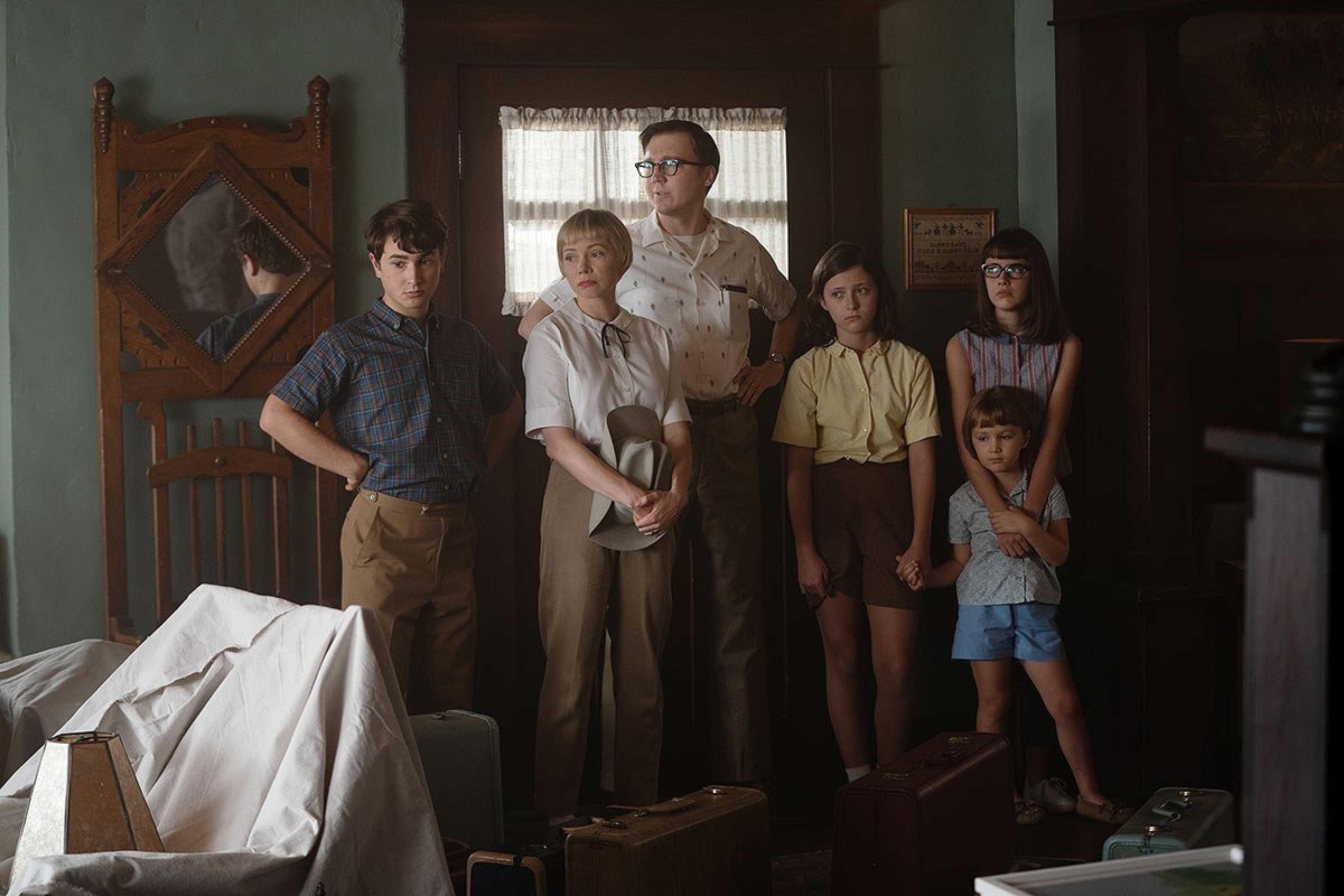 Lighting programmer Brian Fisher was on hand to assist with tasks such as dimming the lighting setup on the 360-degree move around Sammy at the editing desk. Lighting Sammy's face in the scenes when he projects his movies in the dark, involved Sourcemaker LED Tungsten ribbon taped to the projector for a shadowless source, Litecubes and small Tungsten fixtures being used on tighter shots, as well as the variable Tungsten light coming from the projectors themselves.
"There are many beautiful and touching moments in the film," says Kamiński, "but my favorite is the one where young, wonderstruck Sammy cups his hands in front of the projector and catches the images as if they were the movie screen. I love the light being part of the storytelling, and this scene is such a beautiful metaphor of the whole movie – a kid who has discovered the power of the moving image and holds the world of moviemaking in his grasp."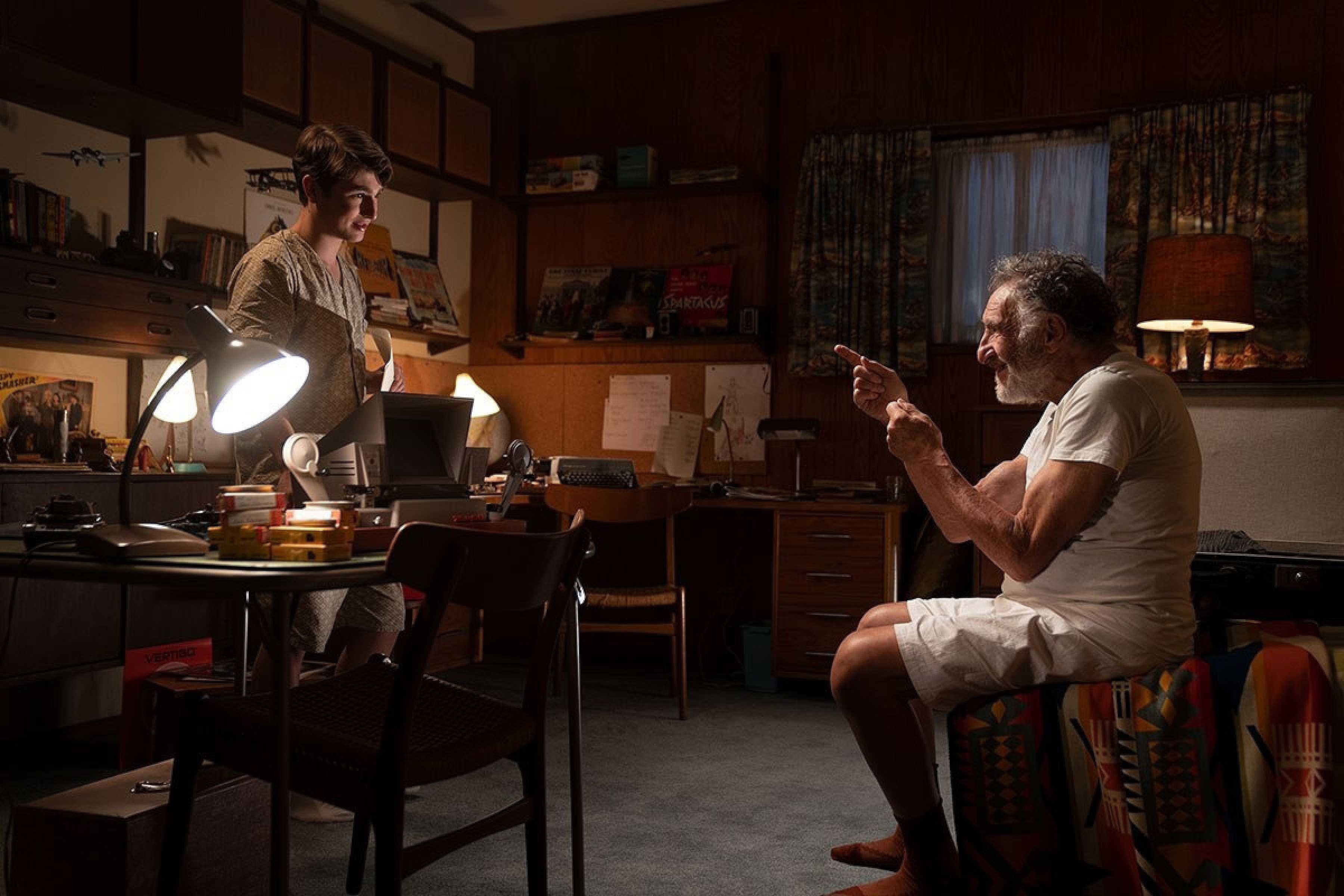 While The Fabelmans delivers explicit autobiographical revelations about Spielberg's life, Kamiński shares some confessions of his own.
"I am more emotionally-involved when I see images shot on film. Having made so many movies on 35mm film, I know exactly what those film stocks can do. But 16mm film… it's mind-blowing, in terms of the grain structure, the color reproduction, the softness and the emotions it can evoke."
"I know more and more people are shooting on 16mm now, as they try to get away from the digital stable and into new and alternative aesthetics. If there's someone out there with a good story, good actors, a good budget and distribution, I would love the challenge of making an entire film on 16mm at some point."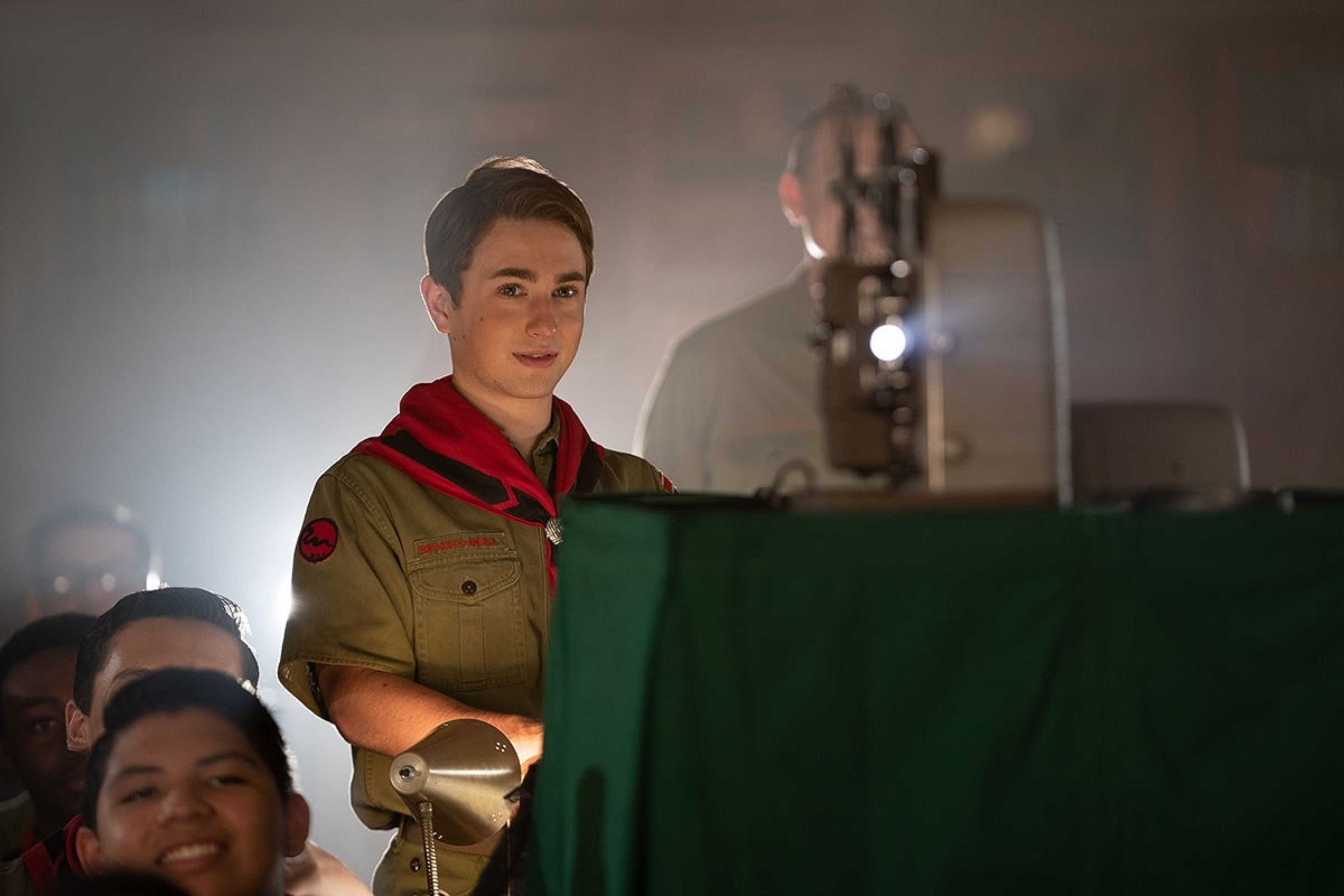 On a more personal level, Kamiński also admits that The Fabelmans connected to his own life experiences. "I am a moviemaker, and that's a way of life that can be a great struggle and take its toll on you. But it has rewards too, in helping you find creative expression, friendships, family and happiness. We cried often while making this movie, but at the same time it was very inspirational."