Filmmaker Stories
Director Brady Corbet creates a painterly look in period psychodrama 'The Childhood of a Leader'
Cinematographer Lol Crawley lights up the darkness with 35mm film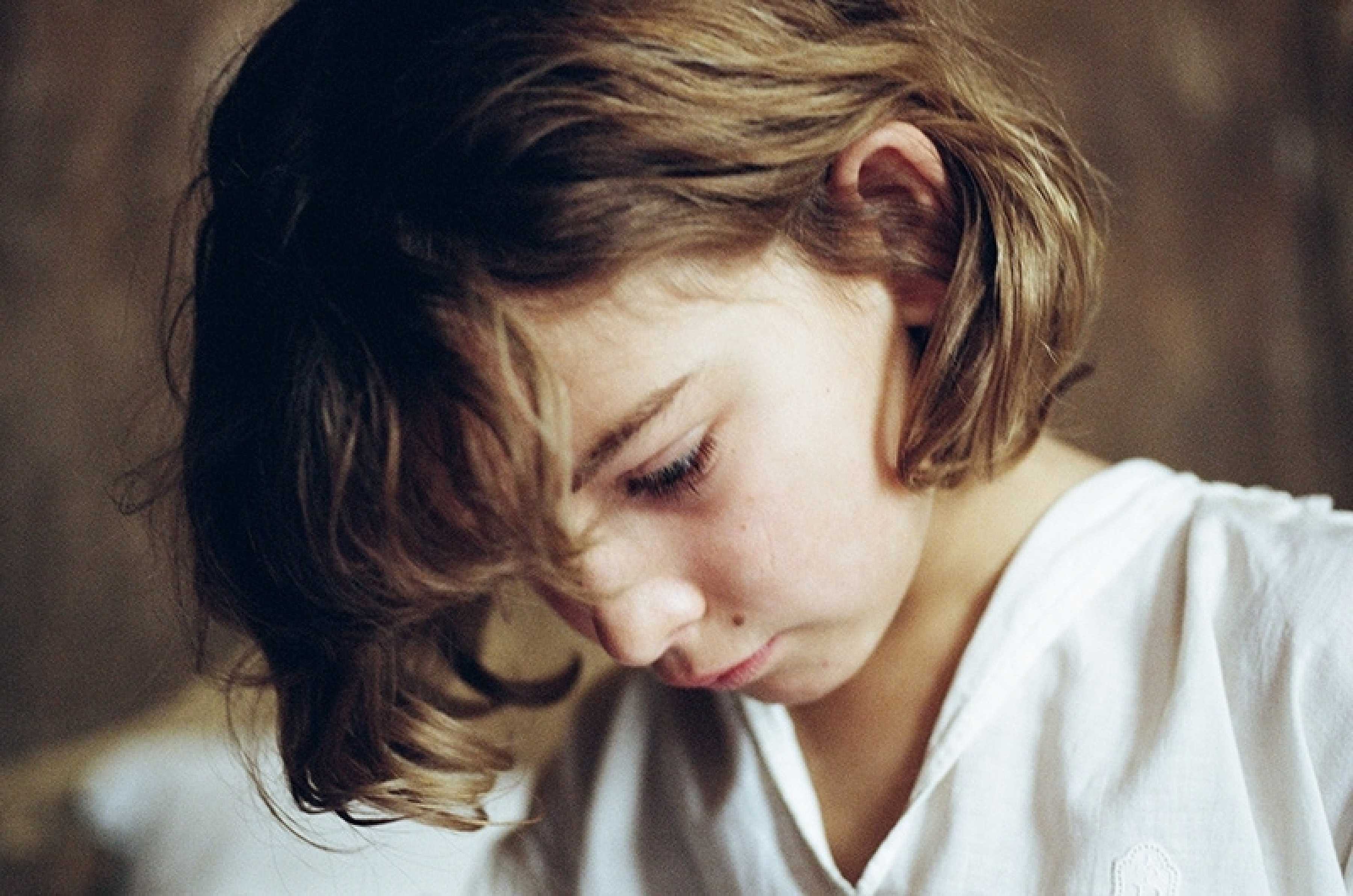 You've seen him shine in the films of acclaimed directors like Olivier Assayas, Mia Hansen-Løve, Michael Haneke and Lars von Trier. Now he is behind the camera himself. Following in the footsteps of several actor-turned-directors that came before him, the prolific and talented Brady Corbet shoulders the substantial task of making his feature directorial debut and achieves quite a triumph.
What sets Corbet's fearless debut apart is its uncompromising, sure-handed artistry that catches the viewer off-guard from its early moments, as it shows no traces of the filmmaker's lack of previous credits behind the camera, save for a short film he shot in 2008. The Childhood of a Leader, a stellar, mind-bending psychodrama shot in Budapest and loosely based on Jean-Paul Sartre's short story with the same title, explores the question, "Can a child signal his future offenses and potentially evil wrongdoings while still at an innocent age?"
Corbet, who co-wrote the script with Mona Fastvold and produced the film among a team of others, pulls off this risky first film with bravura style and an adrenaline-inducing tempo, administered in part by Scott Walker's ominous, fear-and-danger-filled musical score. The Childhood of a Leader sits at the intersection of a period drama, thriller/horror and even an uncanny type of mystery. Corbet, winner of the Best Director and Best Debut Film prizes at the 72nd Venice International Film Festival – Horizons Section, seizes this unique, fiendish junction of genres by shooting The Childhood of a Leader entirely on film with distinguished cinematographer Lol Crawley (45 Years).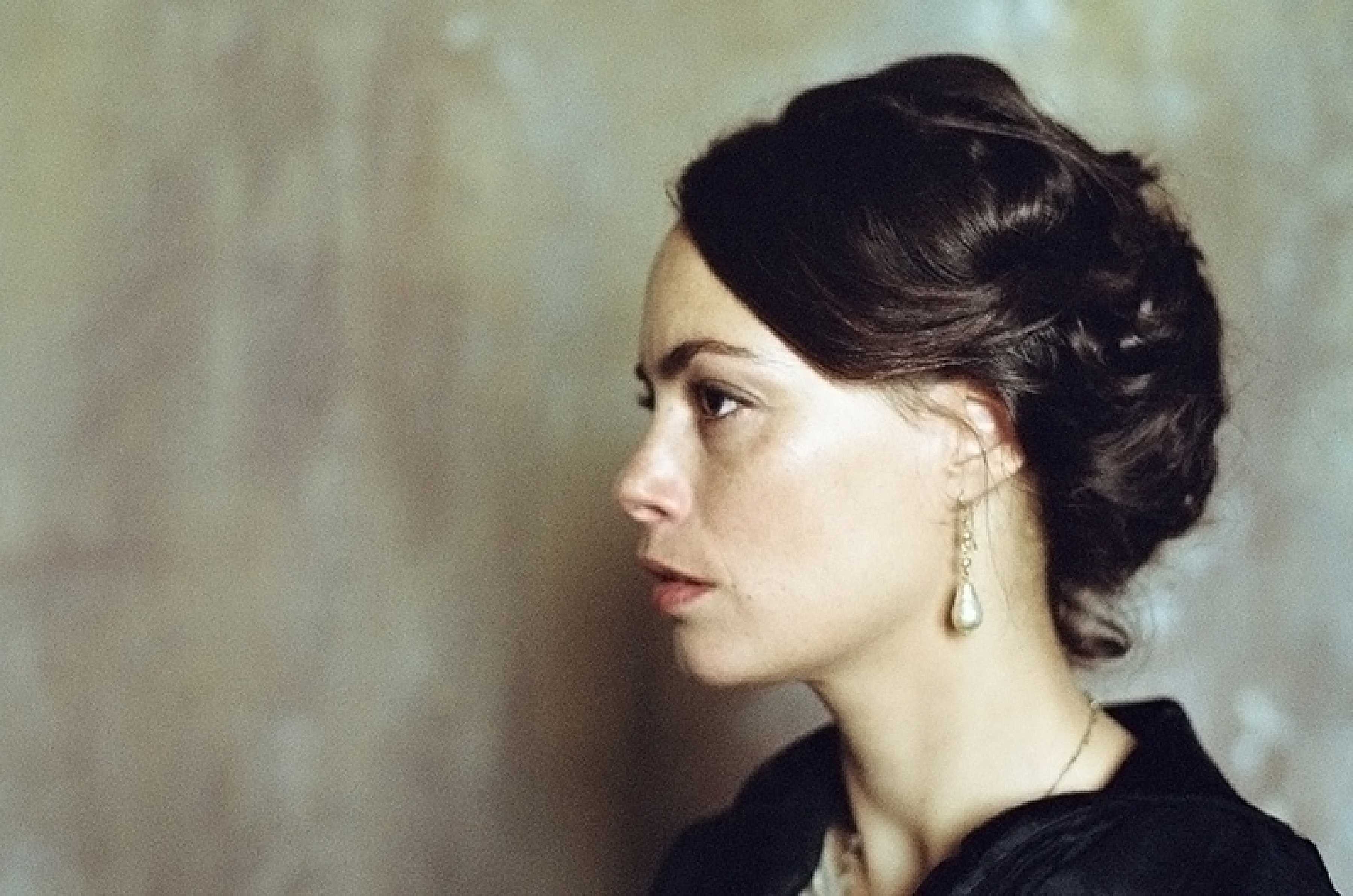 The film unites an international line-up of stars, including Bérénice Bejo (The Artist) and Robert Pattinson (Cosmopolis, Maps to the Stars). Set during the aftermath of World War I, The Childhood of a Leader trails the misdeeds of a manipulative youngster (Prescott, played by Tom Sweet) and his unsettling coming-of-age tale in midst of the rise of fascism in Europe. Whether this son of an American diplomat living in France will grow up to be a Hitler-like real-life world leader in history is not quite the concern of this uncanny film, as its real interest lies more in portraying the nightmarish world around Prescott that feeds and surfaces his worst leanings. The Childhood of a Leader is more concerned with psychology and not determined to operate as a traditional cautionary tale. This ambition manifests itself with a rather (gorgeously) dark look and feel.
"The black. It's the black," stresses Corbet, for the reason why he decided to shoot his film on 35mm. "Black is not a color. It's the absence of color. If you're shooting something that's in the dark, you want a lot of variations of black. You don't want it to just turn into one homogeneous blob. I like really deep, rich blacks and golds. These are things that work very, very beautifully with celluloid. With digital cameras, it can look artificial pretty fast." He continues, indicating that the filmmakers shouldn't have to fight for choosing film, if that is what makes the most sense for their project, as it did for his. "It should just be like, 'Hey, do you want to use this tool or do you want to use that tool to tell your story?' Even though [with film], the results are much richer and more gorgeous."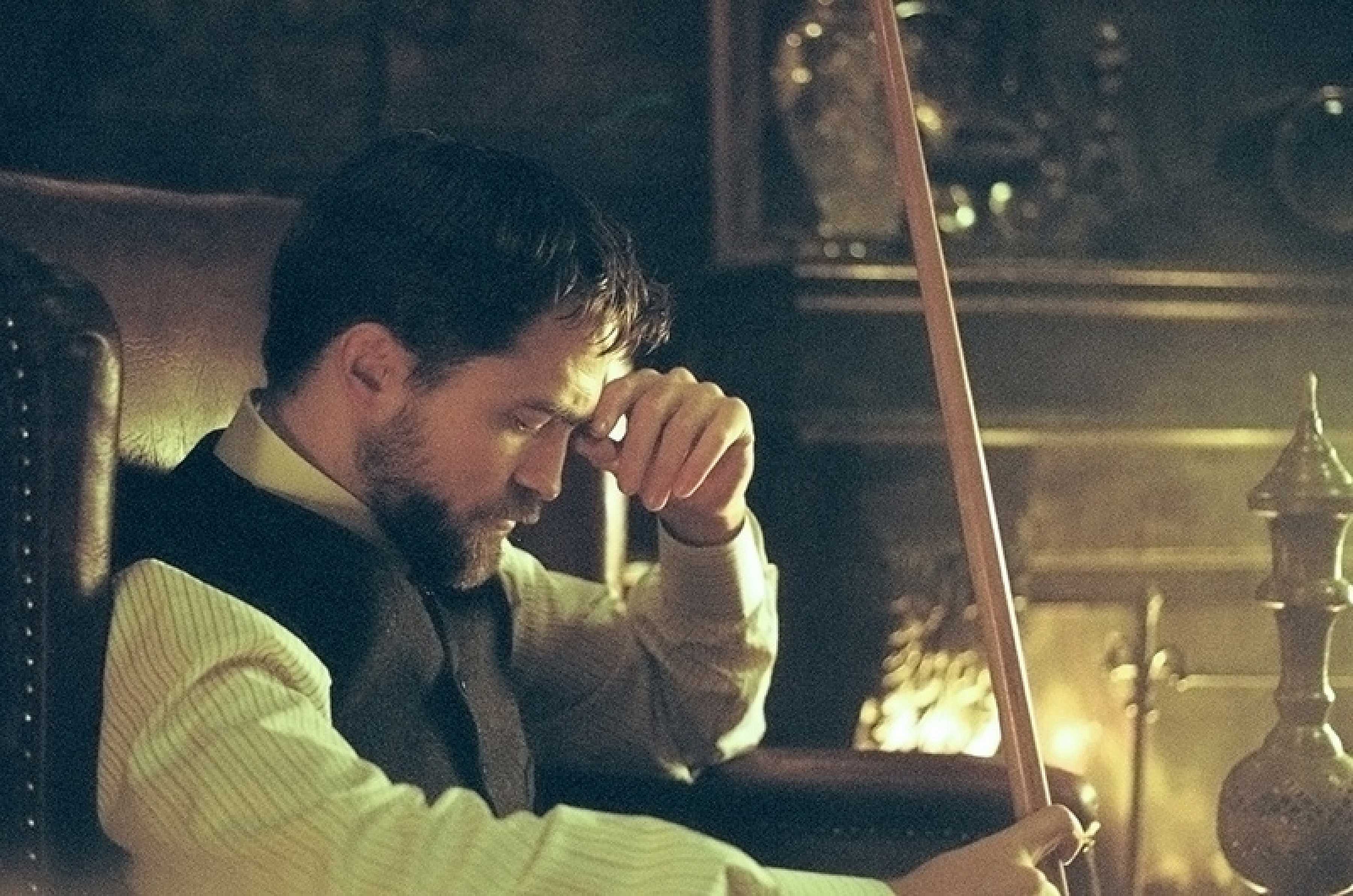 Lol Crawley, who notes that Corbet's adamancy to shoot on 35mm added to the appeal of the project for him from day one, agrees, while also proudly noting that he shot three of his most recent movies on film (Mandela: Long Walk to Freedom and 45 Years, in addition to The Childhood of a Leader). "I remain a firm believer in choosing the right format for each production. But no digital format has yet come close to emulating the very precise aesthetic of 35mm, and it remained the best choice for my most recent film collaborations," he says, adding that the budgets of those films have ranged from £2m - $30m. "It proves that even films with a lower budget can still originate on celluloid."
Corbet also notes his irritation around the misconception that film is a lot more expensive and not workable within limited budgets. "The thing that frustrates me about the celluloid versus video conversation is that people act as if there's not a lot of different variations of those things. There are very high end [video options] that cost much more than shooting on film. It depends on what it is that you're trying to achieve and how much you shoot. In my case, we don't shoot that much because of the design of the movie. Most scenes are long sequence shots. There's nothing about the workflow [of film] that is prohibitive for me. [Also], there are a million reasons that you have to stop on a set. Somebody's wig falls off. But I don't see anyone trying to revolutionize the makeup department. If you're making something where the form [informs] the content, it's very rare that I would shoot on [video] over celluloid."
Crawley also affirms that the minimal number of setups that were needed per scene, as well as Corbet's shooting style, helped in avoiding thoughtless coverage. "We obviously rehearsed as much as we could before shooting," he says, recounting how they approached shooting on film with discipline and methodology. "Especially the longer choreographed steadicam shots, beautifully executed by our operator Attila Pfeffer, [were rehearsed.] Both the camera and lighting team really brought their A-game to this film. And when we came to turn over, we were exactly where we needed to be in terms of preparation."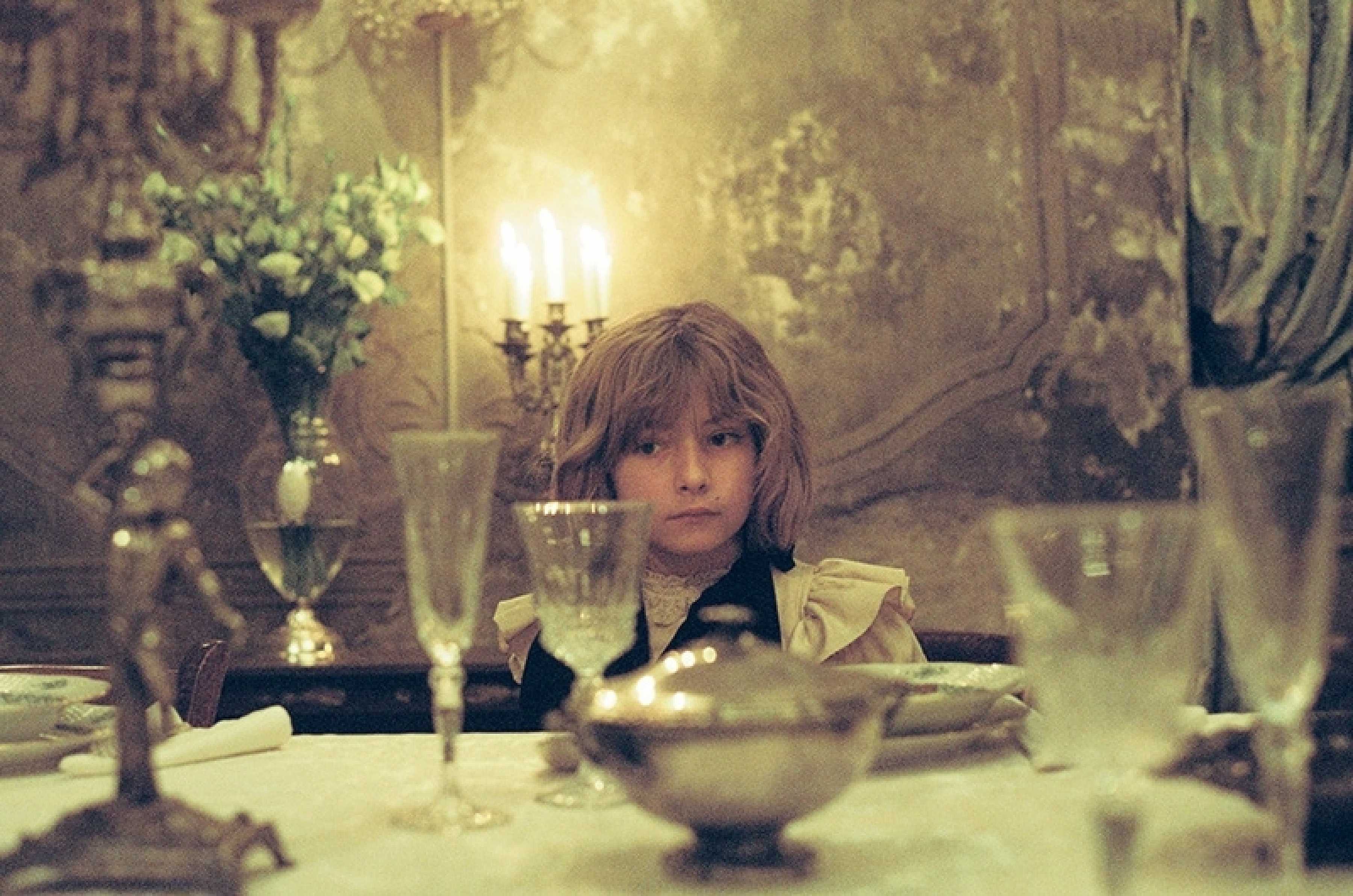 Working closely together, Corbet and Crawley found the look of the film, which has a glorious, painterly quality to it. "On the set, we were talking about Anselm Keifer for texture. We decided very early on in the design that we do this post-modern Victorian thing," says Corbet. "We were talking about painterly textures. I think when you're shooting celluloid, especially [with this film] which was quite underexposed; you're drawing a lot of the grain out. I think that as soon as you are working with those textures, you get that oil vibe." Crawley says in addition to Anselm Keifer, which thematically inspired the child's dream sequences, the paintings of Vilhelm Hammershoi were a strong reference point. He and the film's production designer John-Vincent Puzos draw from Hammershoi in terms of the color and lighting of family home interiors during daytime. The paintings of Rembrandt were also looked at for inspiration, especially for creating shadow areas. "Harris Savides' work in Birth exemplifies this approach and his bold use of underexposure inspired me underexpose the day exteriors by 1 1/2 - 2 stops," Crawley concludes.
The DP says he shot on Arricam ST and LT camera bodies. "We used KODAK VISION3 5207 250D for all day exterior and interior scenes and 5219 for nighttime work. During testing, we decided that the grain in the VISION3 5203 50D stock was too fine for our aesthetic, as I wanted a noticeable film grain throughout the film." He used COOKE S4 lenses and 24-290mm T2.8 Angenieux Optimo zoom and 15-40mm T2.6 Angenieux Optimo zoom lenses. "I have shot with COOKE S4 lenses on a number of feature films, so I was very familiar with the look they give on film. We shot tests on Canon K35s, COOKE SPEED PANCHROS, etc., but we ultimately decided than we didn't want to force a 'period look' onto the photography through the use of lenses. Charlie Todman at Panavision London did provide PV PORTRAIT lenses for us to use on a number of shots, as I felt the 'dreamlike' fall off in focus was perfect for us." He then dives deep into his lighting style and states his loose rule is staying as faithful to reality as possible.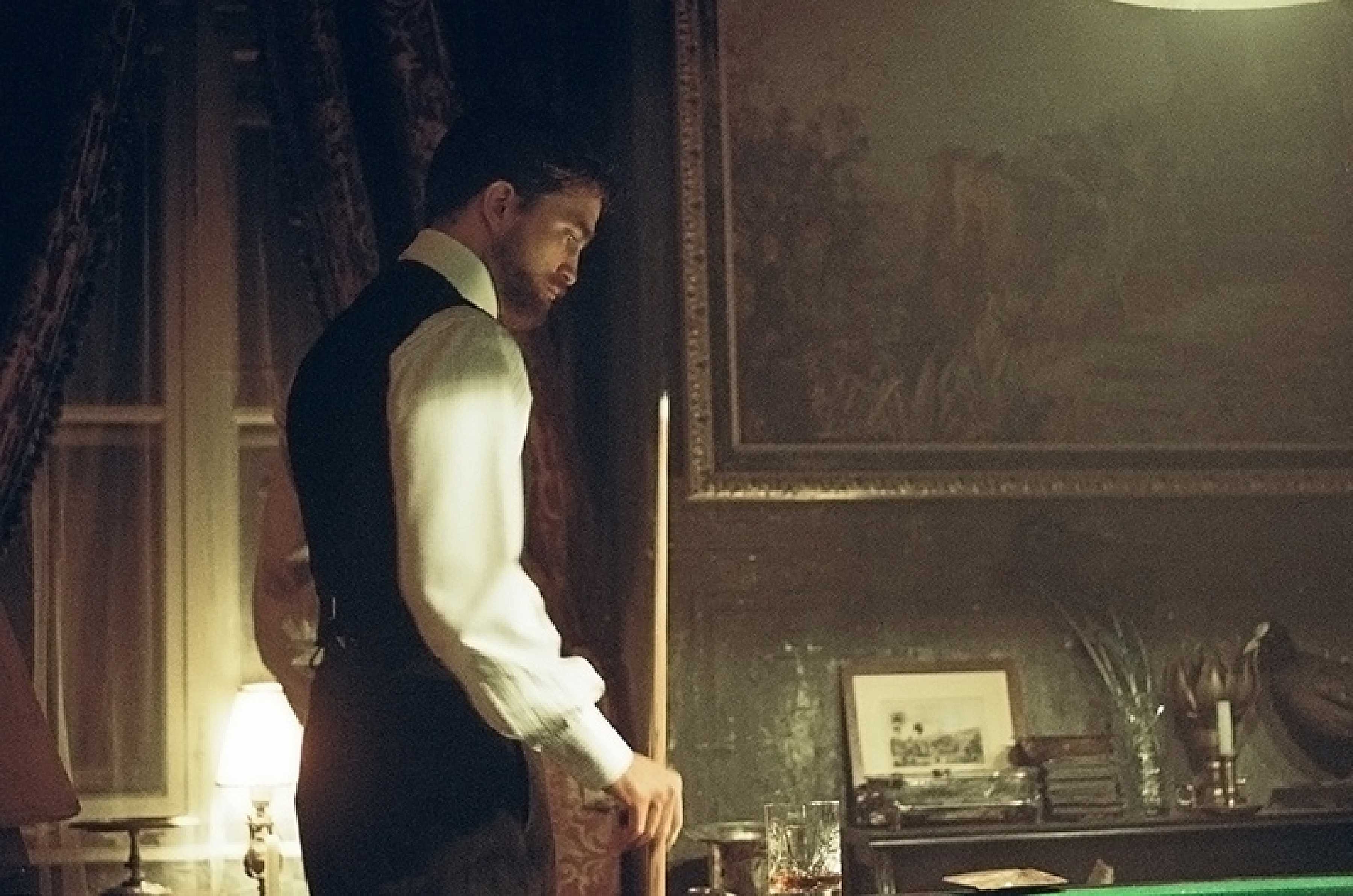 "I use the least amount of lighting necessary, shooting wide open and trying to be bold with the exposure. I dislike the presence of moonlight whilst practical lighting is present, as I think moonlight is so delicate to the eye that any other bright source naturally eliminates it. This meant that when Prescott is running away from the church and into the darkness, I had to design my lighting so that he starts in tungsten light and then runs into darkness before the audiences eyes readjust to moonlight created by an HMI. This then allowed us to cut to a day for night shot of Prescott being chased through the forest, before cutting back into a true night for night scene as he is reunited with his mother."
Corbet adds that a shot of Bérénice Bejo cutting flowers is his favorite shot in the movie, and talks about the lensing of it specifically. "We shot a handful of things with these very special portrait lenses that have an incredible swirl. We kept looking for a lens that had this feel like a portal, something that lets you access a task in a way. I was trying to think about ways of evoking a notion of memory without being extremely literal about it. I didn't want the film to be from this boy's perspective. I wanted it to dip in and out of it."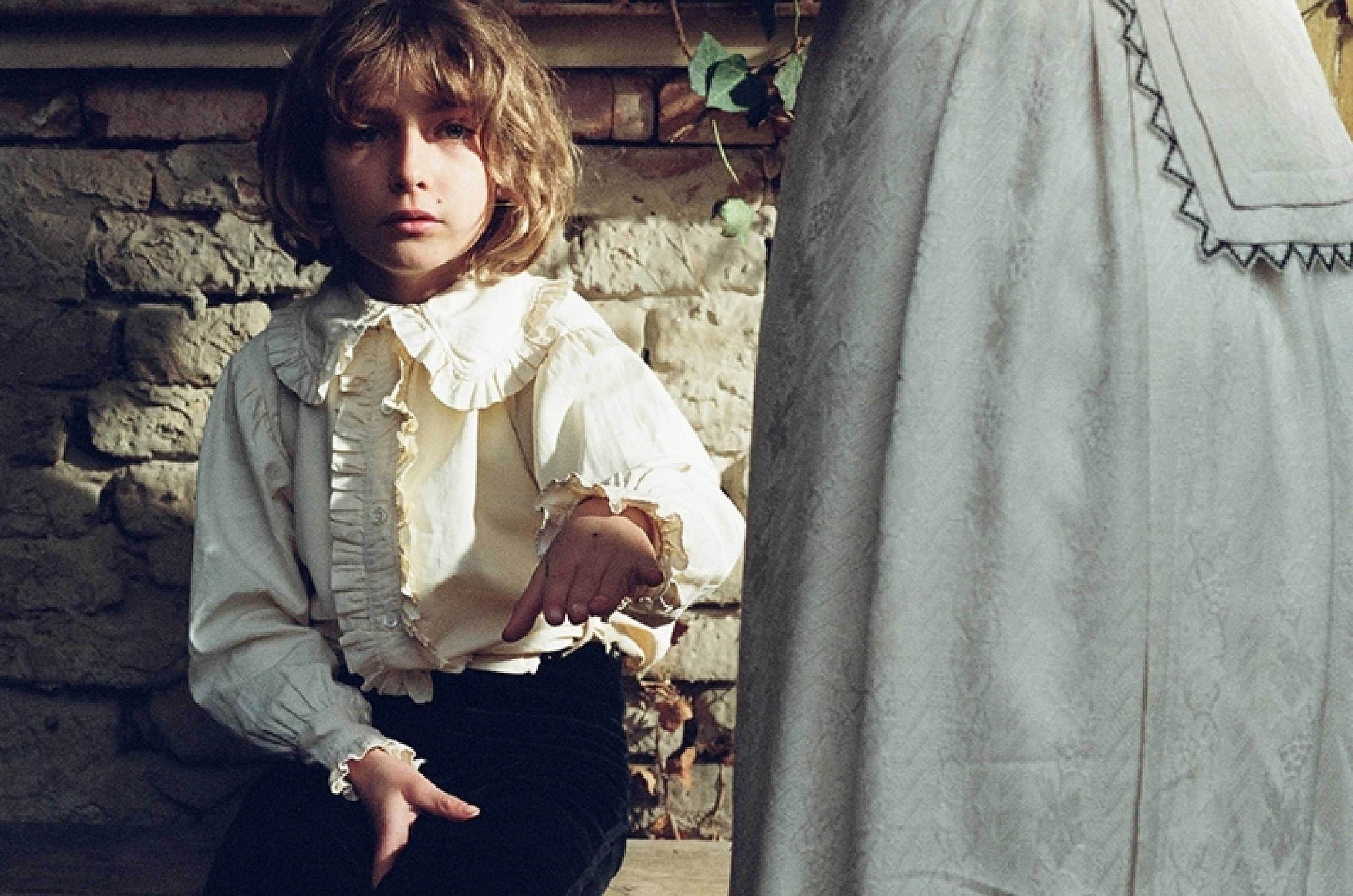 Crawley says his cinematography was honored by the facilities tye6 worked with. "We had a fantastic lab in Budapest – Focus-Fox – for processing and dailies, and a brilliant DI and film print facility in Belgium, Studio l'Equipe. The teams at both these facilities put in a huge amount of time, effort and care."
Crawley and Corbet are already collaborating on their next project together: a pop star drama titled Vox Lux, starring Rooney Mara and Jude Law and featuring music from Sia. "We're looking to shoot the majority of the film on 65mm," says Corbet. "Everywhere where the size of the camera is not going to be prohibitive because there is a lot of movement in the film. We start shooting in early 2017. It's coming together fast and furious. The film spans 15 years. It all takes place in about six different cities. We're still in the process of figuring it out. It's a very, very special project. The songs are amazing."
"Yes, we are looking to shoot 65mm and will present in 70mm," adds Crawley. This 15-year odyssey, set between 1999 and the present day, tracks the important cultural evolutions of the 21st Century via her gaze," he continues, stressing that Kodak is supporting the film both from an equity and marketing standpoint.